Annnnddd Valentine's Day is just around the corner! Are you scrambling to find a dinner reservation for two? Dreading heading to your favorite restaurant and being one of  20+ couples there? I'm sorry to be a downer, but sometimes I just can't deal with the cheesiness that comes along with this holiday (and thankfully Leo's on the same page). However, I do think it is a nice excuse to spend time with your significant other. So, how do you get around the cheesiness? Plan a date that's out of the norm. Valentine's Day is the perfect holiday to step out of your comfort zone and take date night to the next level. Stop scanning for the next reservation on OpenTable, and give one of these unconventional date ideas a chance. You can thank me later.
Take a cooking class
Yes, this applies even for those of you who don't know how to cook. Cooking classes are supervised by a trained chef, and you're typically given very explicit instructions on what to do…which means you don't have to really think all that much. Just follow the instructions, have a glass of wine or two, and most importantly, enjoy being silly and unwinding with your significant other. My favorite spots for cooking classes in Chicago are the Chopping Block, Naveen's Cuisine and Cooking Fools.
Go for a hike & have a picnic
If you live in a warmer climate, you should absolutely do this. There isn't a better feel-good than a beautiful hike with someone you love. It gives you time to connect with your partner on an emotional and spiritual level. If you're feeling ambitious, pack a lunch to have a little picnic when you find the perfect spot. You can find some yummy picnic food ideas here.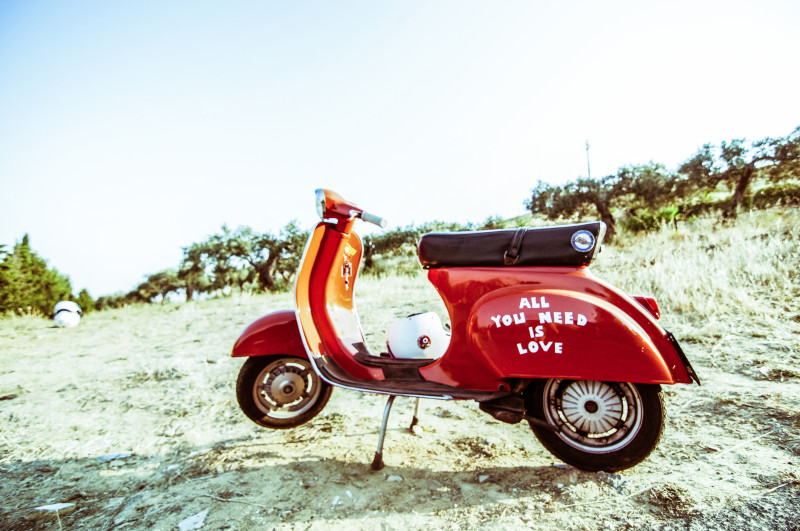 Go on a treasure hunt
I'm about to blow your mind. There is a site that is dedicated to treasure hunts, where people all around the world hide knick knacks and goodies for you to find. It's called Geocaching. Find a treasure near you, and go on a treasure hunt with your date. You'll get to explore a new part of town, feel the thrill of potentially finding a treasure, AND spend quality time with your favorite person. It's a win-win.
See a comedy show
As much as I love stand-up comedy, I don't see shows as often as I'd like. However, the handful of comedy shows I've attended have all become memorable experiences that I reflect back on often. There is nothing negative that comes out of laughing your eyes out for an hour or two. Guaranteed a good time, and you and your date will be in great spirits afterwards with all the endorphins flowing through your system. You can't go wrong.