Craving something salty, crunchy and delicious? We've all been there. Before you grab a bag of potato chips, you have to give these a try. They're super tasty, and actually healthy (yes, they're more nutritious than your "baked" potato chips). Even better, they're SO easy to make and more affordable than the kale chips you would purchase at your local grocery store.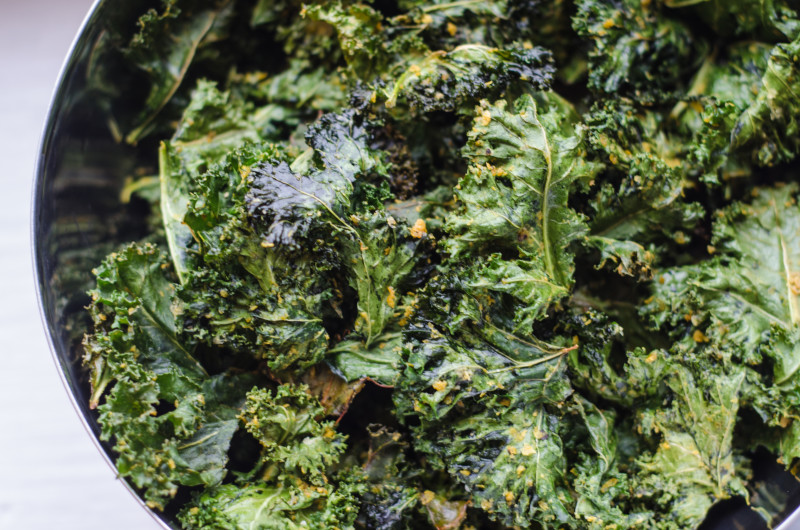 YIELD: 1 serving | PREP TIME: 10 minutes | COOK TIME: 16 minutes | TOTAL TIME: 26 minutes
Ingredients
1 bunch of fresh kale
2 tablespoons olive oil
1/4-1/2 cup nutritional yeast (depending on how "cheesy" you want them)
1-2 teaspoons sea salt
1 teaspoon black pepper
1/2 teaspoon of ground cayenne (optional – add this if you want a spicy kick)
Preheat the oven to 325 degrees F. Rinse and dry the fresh kale, rip the leaves into 1 inch pieces.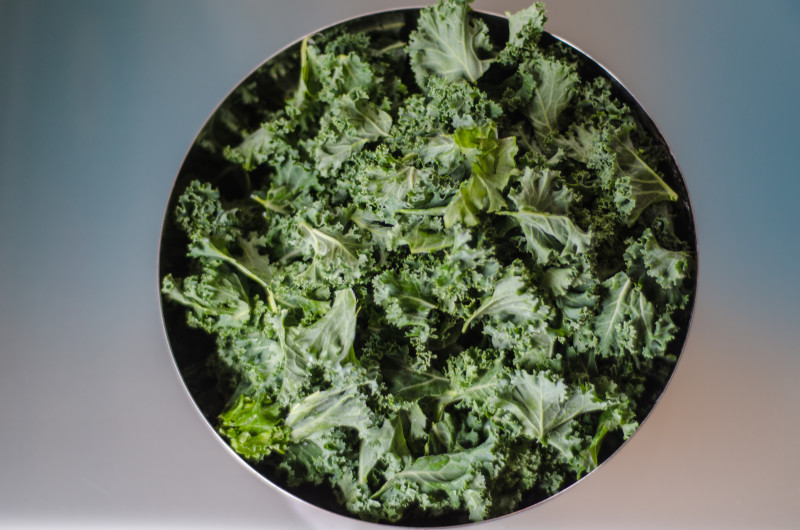 For the nutritional yeast, my preference is Bob's Red Mill Nutritional Yeast. It's tough to find at the grocery store, so I always purchase it on Amazon.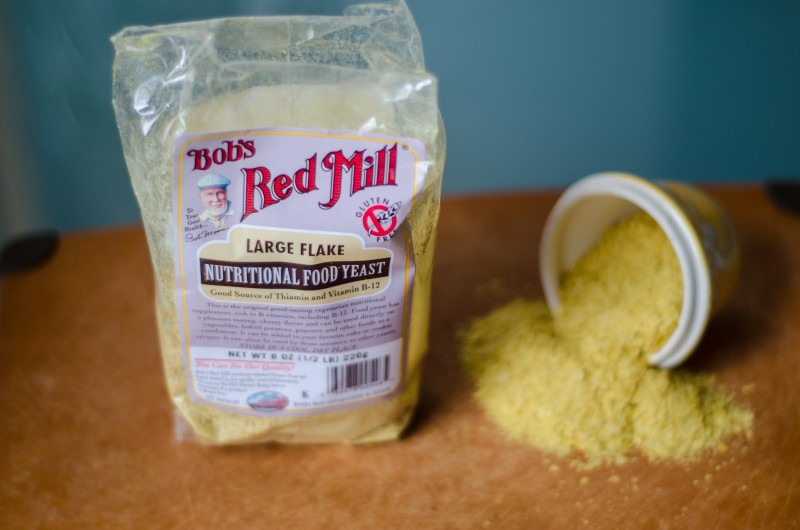 Mix in the nutritional yeast, olive oil, sea salt, black pepper & cayenne with the kale leaves. Spread the leaves out on a baking sheet. I like to spray the baking sheet with Trader Joe's Coconut Oil Spray for some extra flavor.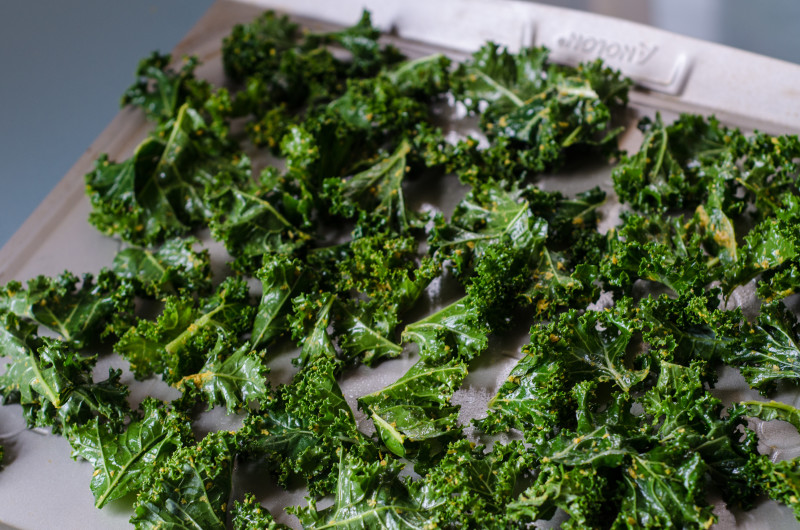 Pop the baking sheet in the oven for 8 minutes. Flip the chips over and bake for another 8 minutes. Keep a close eye on the oven as the time varies depending on the type of oven – these burn easily and once they do they get bitter. Take the baking sheet out and let the chips cool. Don't put them in a covered container right away because they'll loose their crispiness. I like to leave them out in an uncovered bowl overnight so they dry out. Enjoy your salty & cheesy snack, guilt free!