As stated in my Instagram bio – I have a sugar addiction. It's a real thing…and I'm not denying it. I've managed to get it under control by only indulging once in a while, but if it were up to me I'd treat myself to a dessert after lunch & dinner (and maybe in between). I look forward to dessert more than dinner. My trip to a restaurant usually goes something like "I'll have a salad with grilled chicken, thanks…hmmm and tell me more about your carrot cake". #thestruggleisreal.
I've tried not eating sweets after meals, but I end up caving and binge eating eventually. It's just not effective. It wasn't until I discovered "dessert tea" that I found the solution to my sugar problems.
I've always been a tea drinker, so I'm curious when new tea shops pop up in the city. When David's tea came about a few years ago, I immediately went to check it out. The moment I walked in, I noticed the names of the teas on the walls included "Birthday Cake", "Blueberry Muffin", "Cocoa Canela". My mind was blown.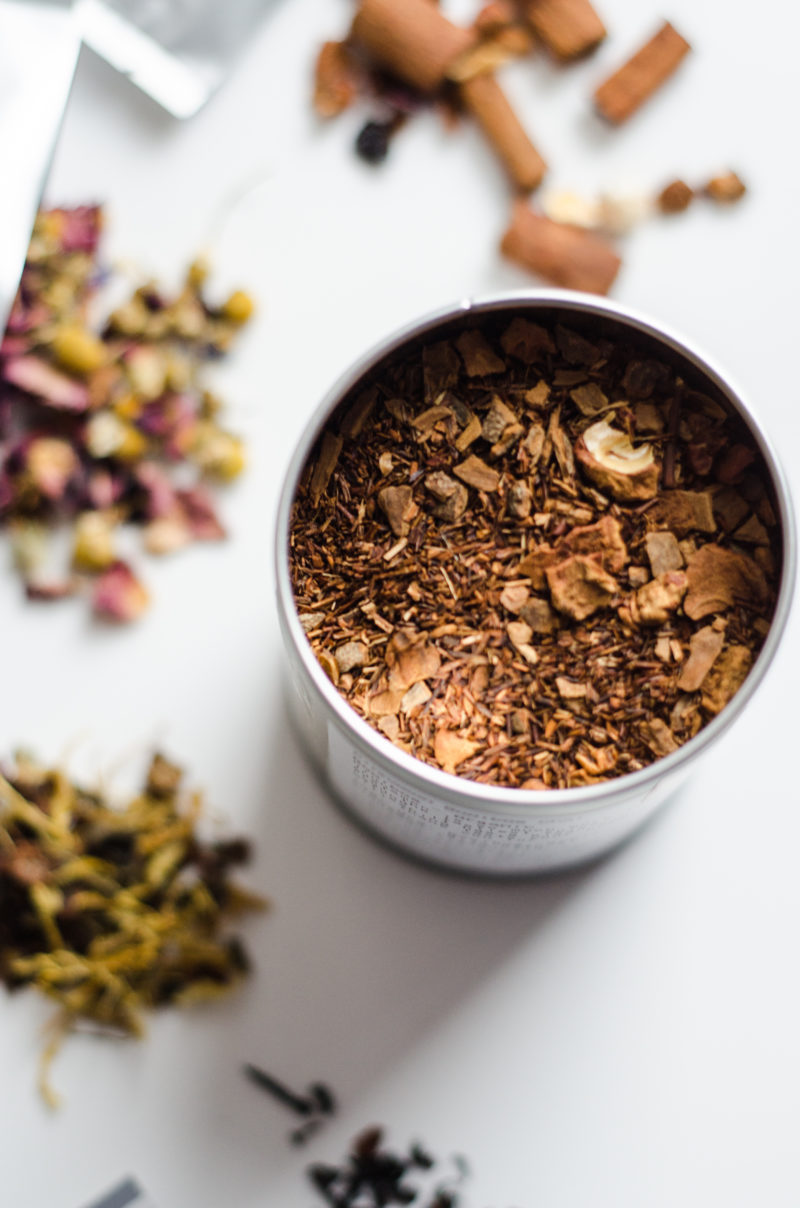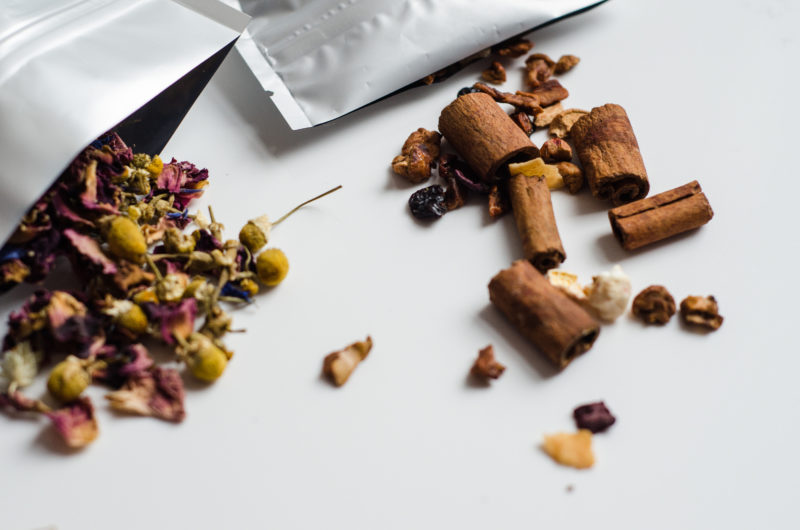 Ever since this life-changing discovery, I enjoy a cup of dessert tea after lunch & dinner everyday. Depending on the tea I'm drinking, I'll add some honey. My favorite lately has been Cinnamon Rooibos Chai from David's Tea. It has dried apples in it, and when I soak it long enough the juice from the apples sweetens the tea and I don't have to add a thing. I satisfy my the sweet tooth, totally guilt-free (it's also caffeine-free so perfect for evenings). I've highlighted a few other favorites below, in addition to other tea accessories I'm loving lately!
Tip – I recommend investing in a proper steeper mug with a lid. It helps soak in the flavors of the tea as it contains all of the steam (I use this one, and I highly recommend it!).
Other Favorites