We hit a big milestone since my last post – our remodeling work in the house is officially complete! We spent the last few weekends finishing up our deck. Yes, we made the decision to replace planks & re-stain our deck ourselves (with the help of a few very generous friends!). Are we crazy? Potentially. If we weren't crazy before the project, we definitely lost our sanity throughout the process. Let's just say there were late weeknights spent painting planks using our phones as lights…#homeownerprobs.
The thing I'm most excited about is that now we have time to focus on the more fulfilling home projects (because, let's be real, the projects never end). I'm talking selecting art, rugs, pillows & throws, indoor plants…just pure decorating. The best part of it all! The first place we're starting? Finding the perfect coffee table. It's LONG overdue.
As with many of our other furniture purchases, I didn't realize all of the intricacies involved with finding the right coffee table. There are definitely guidelines to keep in mind as you shop around – so I wanted to share a few that we are considering in our hunt for our coffee table match! We haven't found the winner yet, but I'll be sure to let you know which one we pick. Below are four things we're considering when shopping for our coffee table – I've also linked to a few tables I'm loving currently. Which one do you like the best?
PS: How to design a room from scratch, my go-to home decor blogs and where to shop modern couches!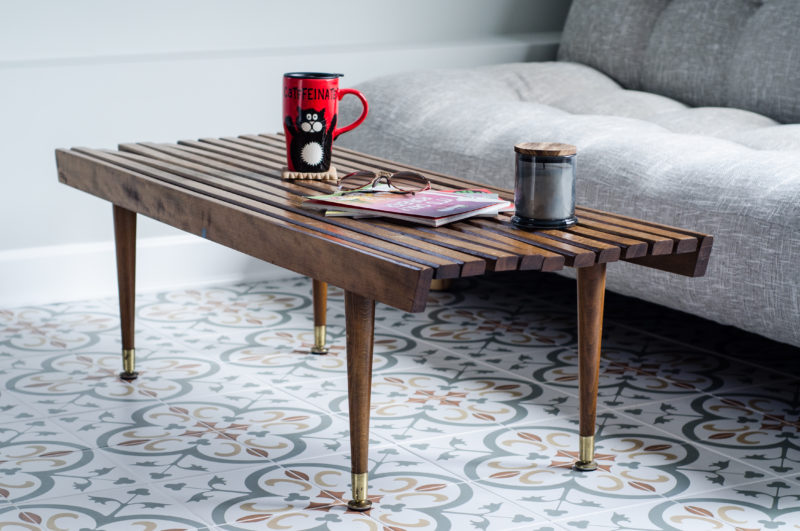 This may be the most important thing to consider! A coffee table has to be the same height as your sofa cushions, or 1-2 inches lower. If it's higher, it's a no go. This is a tiny detail that, if missed, can throw off the balance of the entire room. And, let's be honest, we all want everyone to think we either hired an interior decorator or are capable of being one (potential side hustle?).

Ask yourself what purpose you want the table to serve. Is it a statement piece that's bringing the room together? Or more of a neutral that you want to blend right in? Do you need it for extra seating? To serve as an ottoman? Do you need it for storage purposes? If so, you may want to narrow your search down to tables with shelving or built in storage. In our case, we're looking for more of a light/airy table as storage is not one of our priorities (we have plenty of shelving and storage space in the room already). I want a table that has some character to it, whether it be an interesting color or a marble top, as our sofas and accessories are fairly neutral.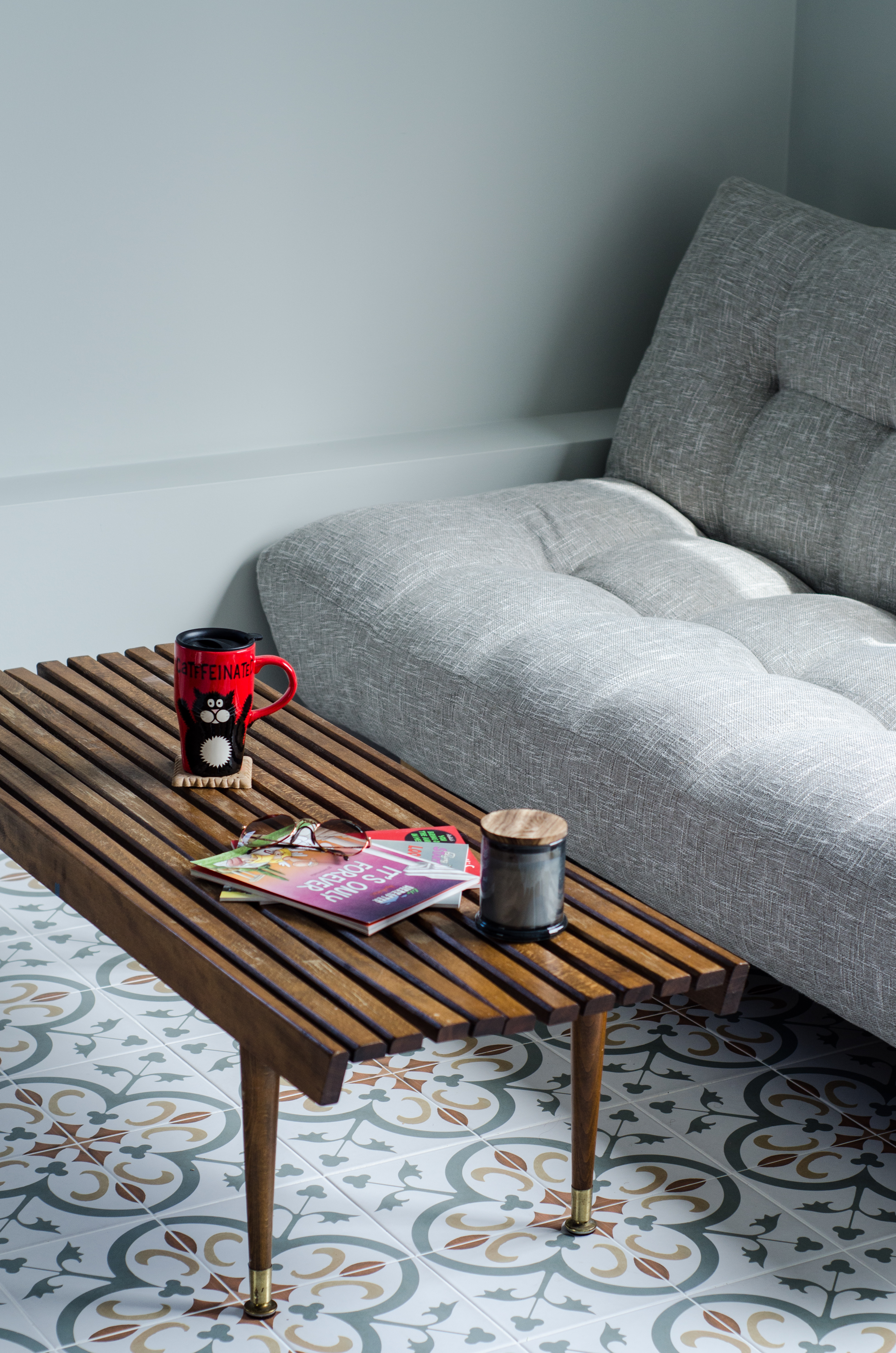 Square, rectangular, circular, oval – there are so many shapes to choose from! The length of your sofa and layout of your living room typically determines what shape table makes the most sense. For longer sofas, a rectangular table is probably best as it allows people from both ends of the sofa to access. For sectionals, square or round tables may work best. If you really want a round table but have a long sofa, you may want to consider an oval table. Since our living room already has plenty of rectangular shapes, I'm leaning towards a circular coffee table (if I can find one that's large enough). I think it will nicely contrast all of the square & rectangular shapes we have in the room.
Last but not least, you want to make sure your coffee table blends nicely with the decor you have in your home. Is most of your furniture traditional? Modern? Boho chic? Think about what styles of coffee tables would mesh well with the vibe in your home. Most sites now allow you to filter for specific styles, so that should help narrow down your search quite a bit! Since most of our home is modern, I'm looking for a sleek, minimalist coffee table to blend with our existing decor.

COFFEE TABLES I LOVE