Suit: Vintage YSL (a lucky find from a Vintage Garage event), I couldn't find something like it but you can pair a midi skirt with a cropped blazer for a similar look! | Sock Boots: Zara | Beanie: I picked this up in Berlin a few years back, but here's a similar one | Lipstick: Mac, Chili
I've been waiting all year for this. Secretly, I've built up my stash of vintage power suits and have been waiting for the right moment to bust them out. Now is the TIME. My first suit purchase was actually this blazer (yes, it comes with pants!). I'm working on tapering the pants as they currently have a wide leg. TBD on that. Hoping to get that done so I can rock that bad boy soon.
Now, back to this suit. Vintage Yves Saint Laurent from the 70s. The previous owner sold it to me herself – we had a moment. I think she was very excited that I was excited about it, and that this beauty was given a second life. From the stitching to the buttons to the colors of the wool…it's a stunning set. AND, it fits me perfectly. I didn't even have to tailor it. Meant to be.
You are probably thinking to yourself, "I don't know how to pull this off". I thought the same thing, and here I am. Here's how to wear a power suit. you can do it…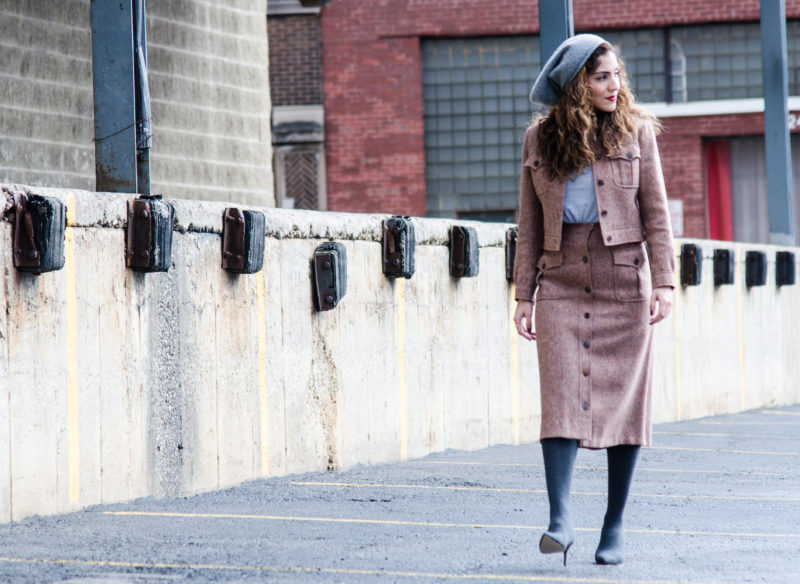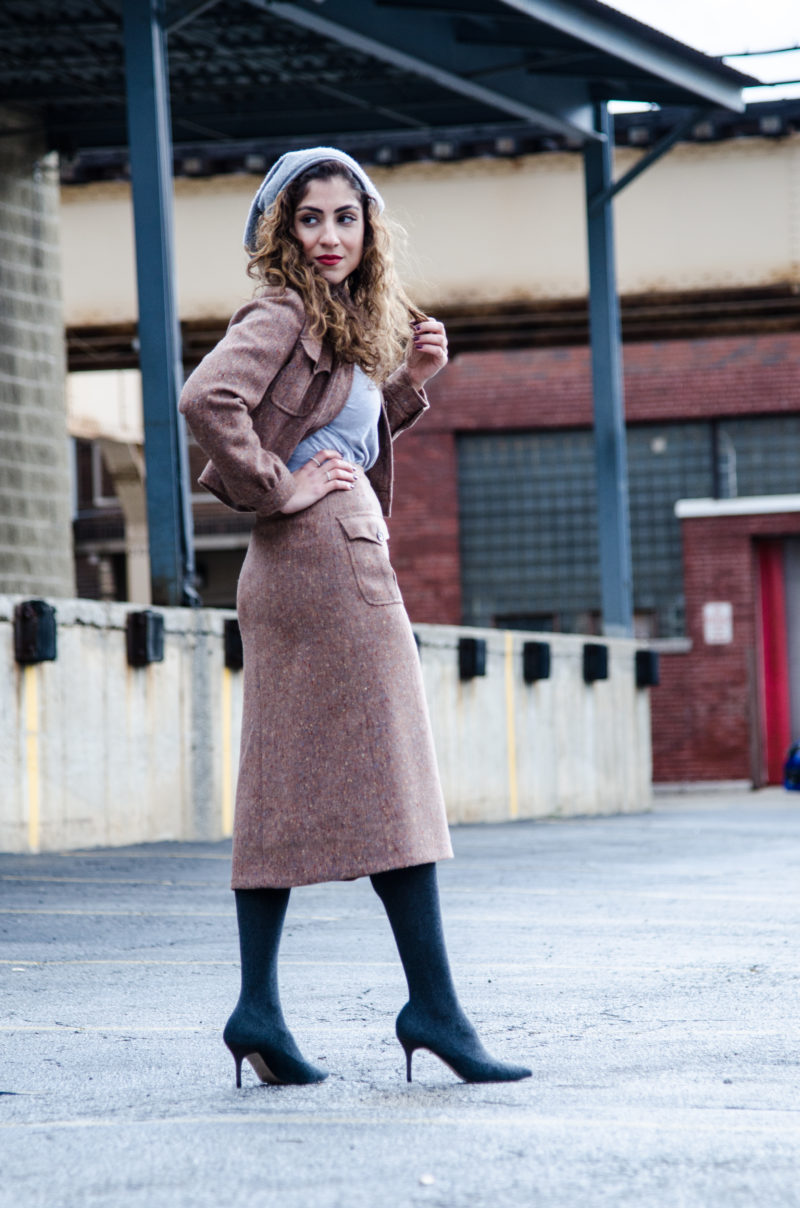 I'm not one for the business casual look, mainly because I haven't had to dress business casual since my first job out of college. That said, if you pair a power suit with a blouse, you're immediately in the chic office wear category. Not a bad place to be, if it's intentional. I prefer a more casual vibe, which is easily achieved once a tee shirt is added to the look. A hoodie does the trick as well – a cropped or tucked in hoodie/tee one works best if the bottoms are high waisted.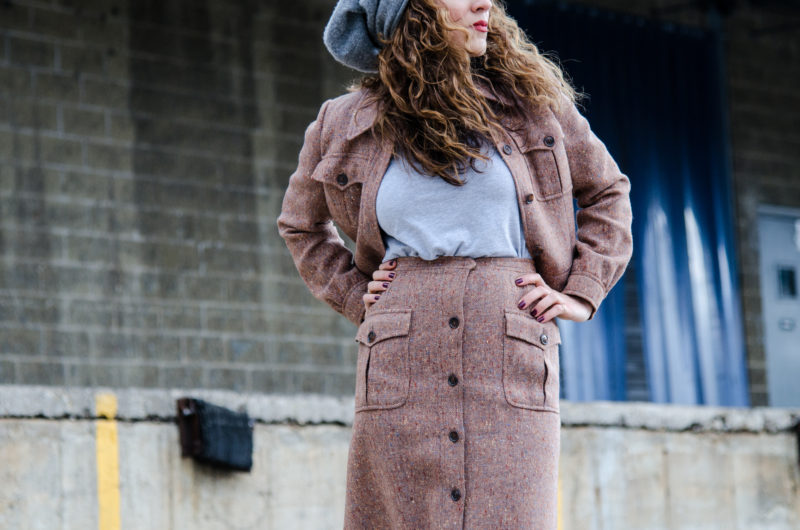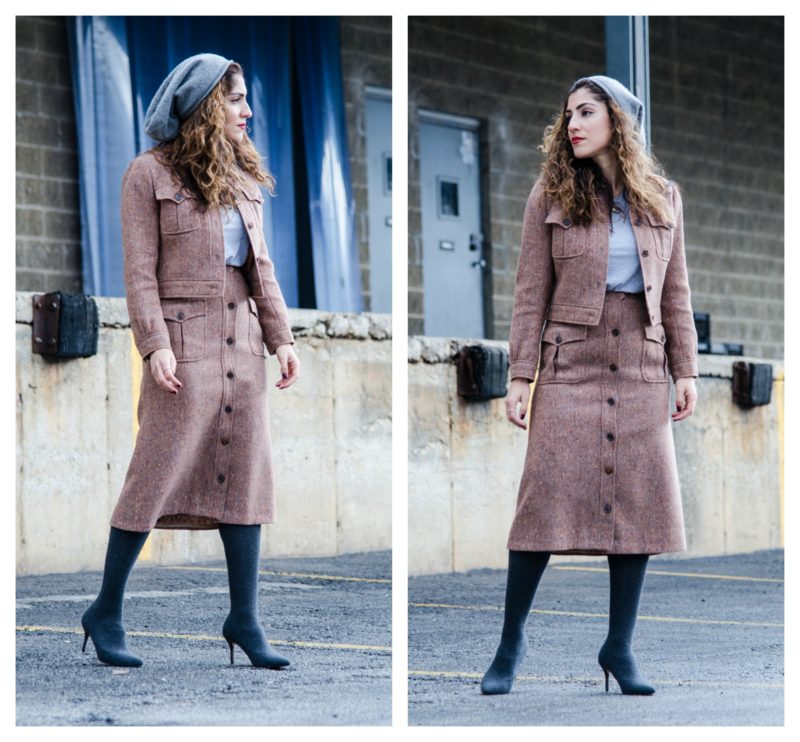 Could you wear a pair of pumps? Sure. But I think it's more fun to add an unconventional shoe to the look, something you wouldn't traditionally see with a suit. In this case, I wore a thigh high sock boot, but white sneakers are my next go-to!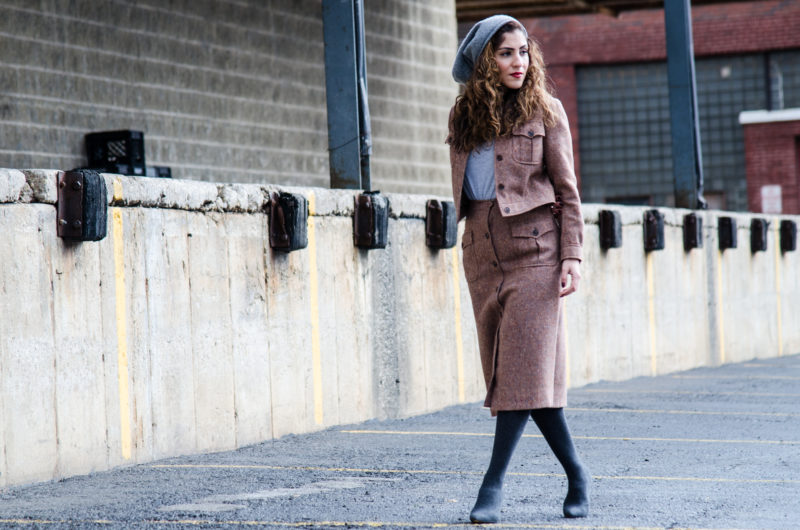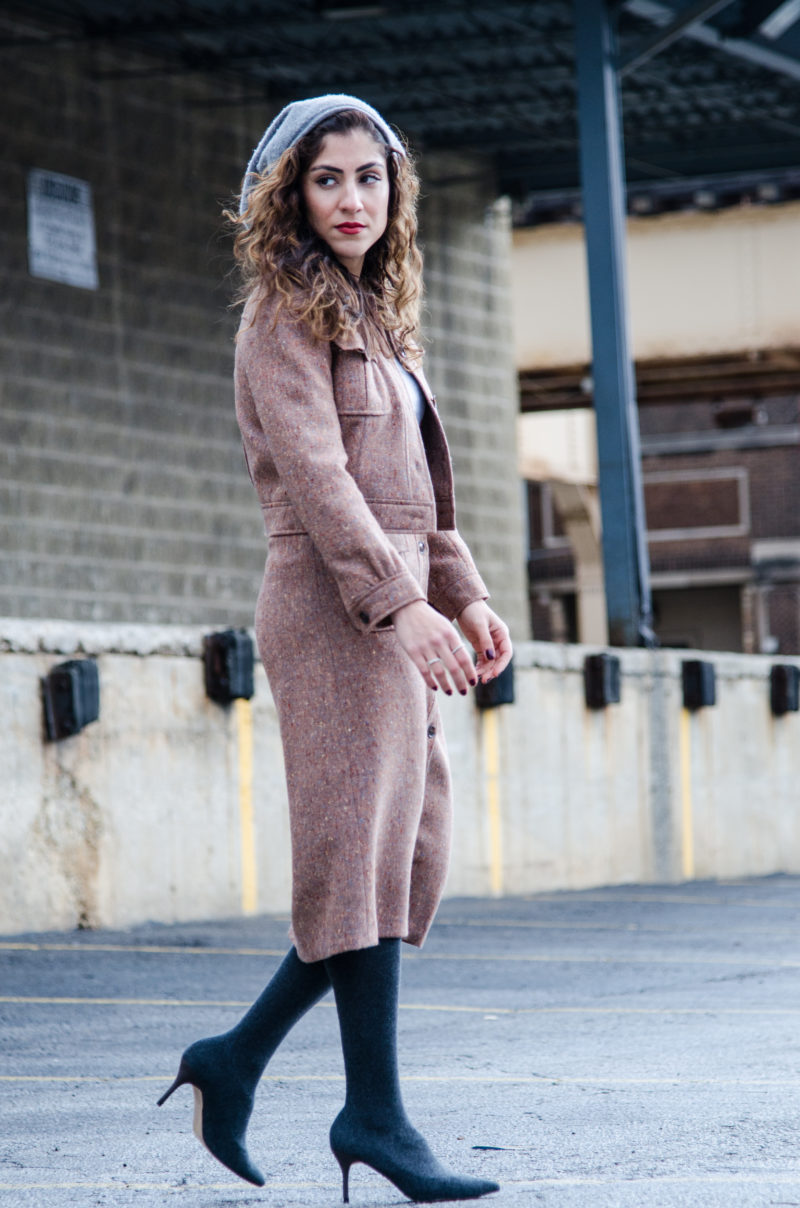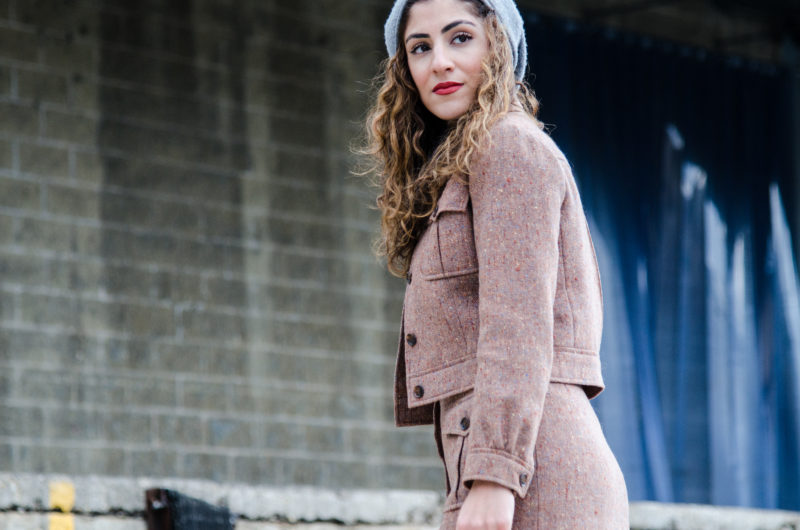 Suits have a standard look to them for the most part, so your style really shines with the accessories you add. I kept it simple with a beanie, layered gold necklaces and a bold lip, but the sky is the limit here! You can do a statement necklace, big hoop earrings, a cool belt, a funky bag…it's really up to you where you want to take it. Just don't forget to add your own unique flair!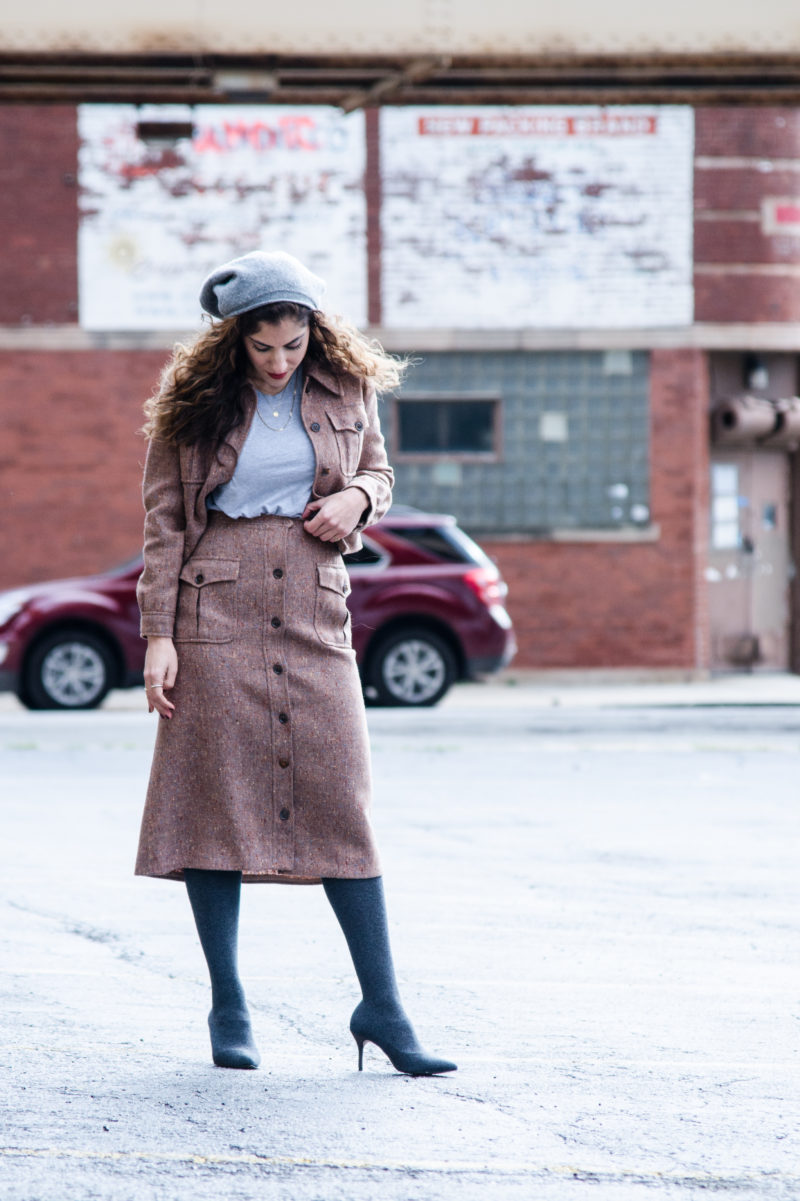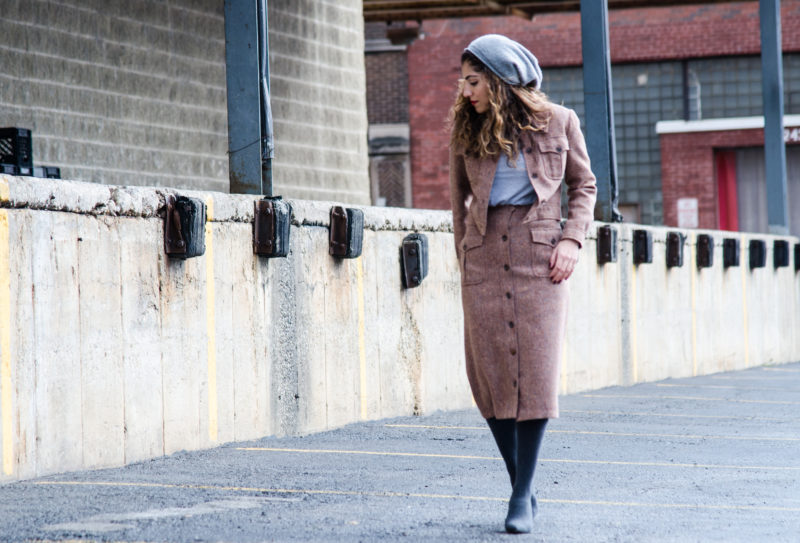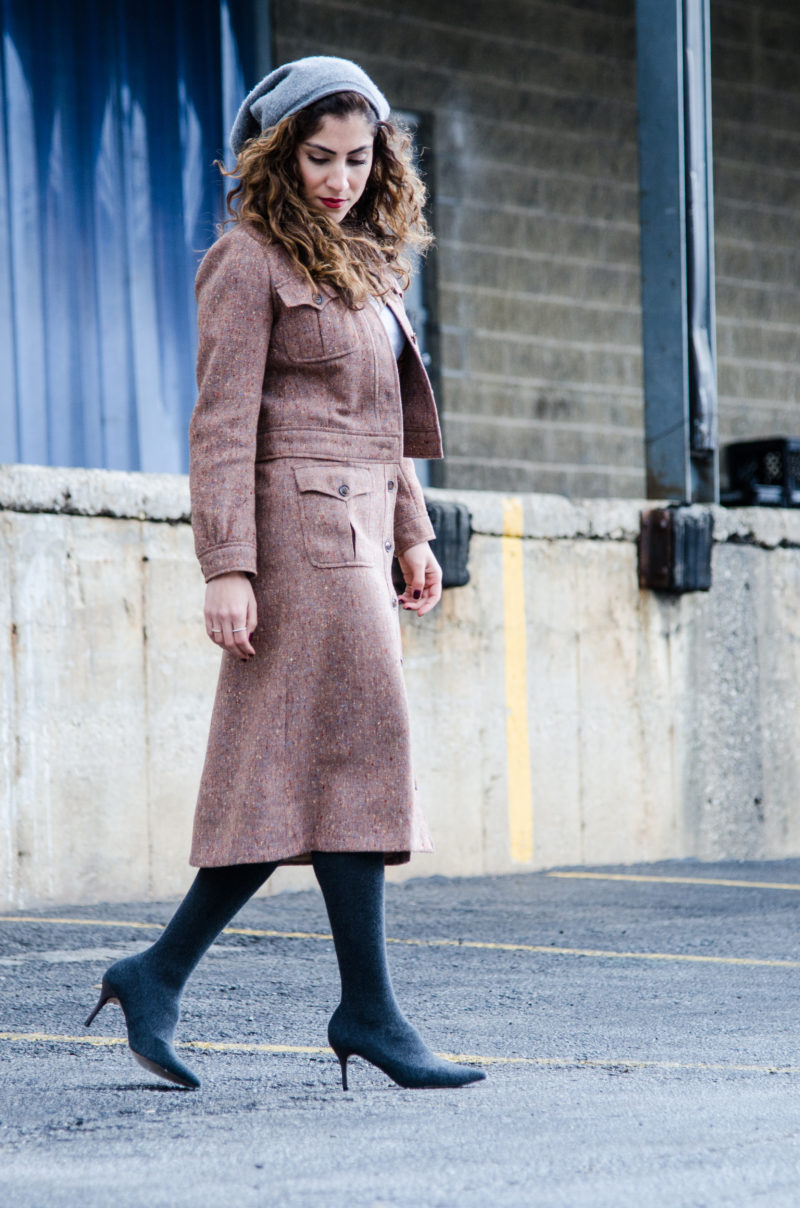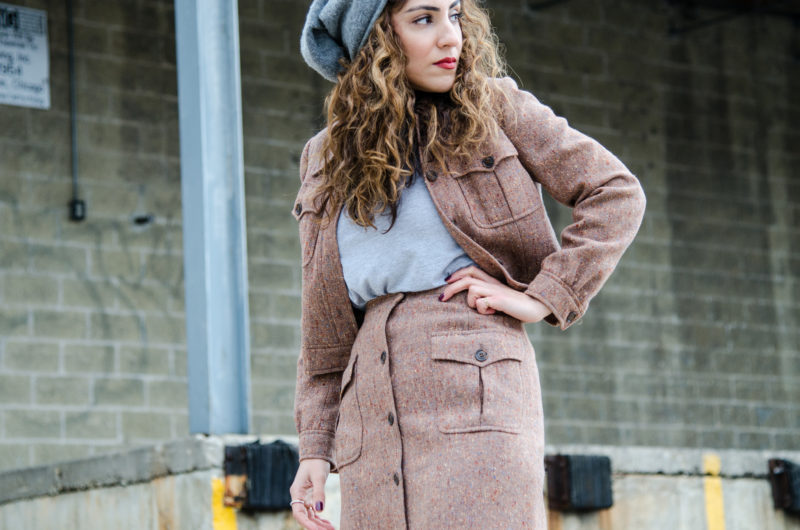 MY FAVORITE SUITS OF THE MOMENT