I've been wanting a vintage fur for years now. Finally, when in LA, I came across this gorgeous fox fur coat & grabbed it immediately. Funny that I found a fur in LA of all places! It's nearly impossible to find a vintage piece that fits just right, so I knew I had to grab this coat then and there. It's super functional for Chicago winters – it was nice to have the warmth factor without having to wear a puffer coat (I have a love/hate relationship with puffers – they're just meh, but also a necessity).
I paired the coat with a wool burgundy turtleneck, and my cropped Levi's that I've been obsessing over the last month. Confession – these jeans are the first non-stretch jeans I've ever owned. They fit snug in all of the right places, and I love that the wash has that vintage look. The raw hem is a perfect match for ankle booties, so I brought out my navy velvet boots to add another trendy element to the look. The creme, burgundy & navy color scheme was perfect for a chilly January afternoon. Shop the look below!
PS – The velvet boot trend shop, and more winter coats.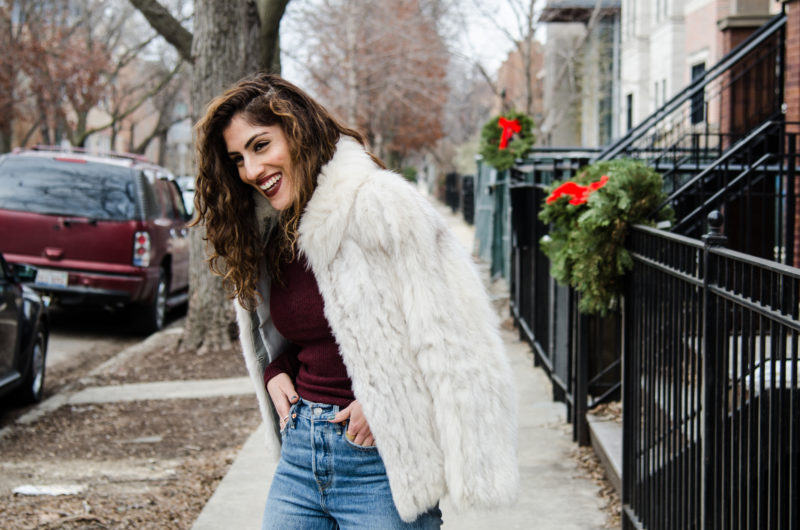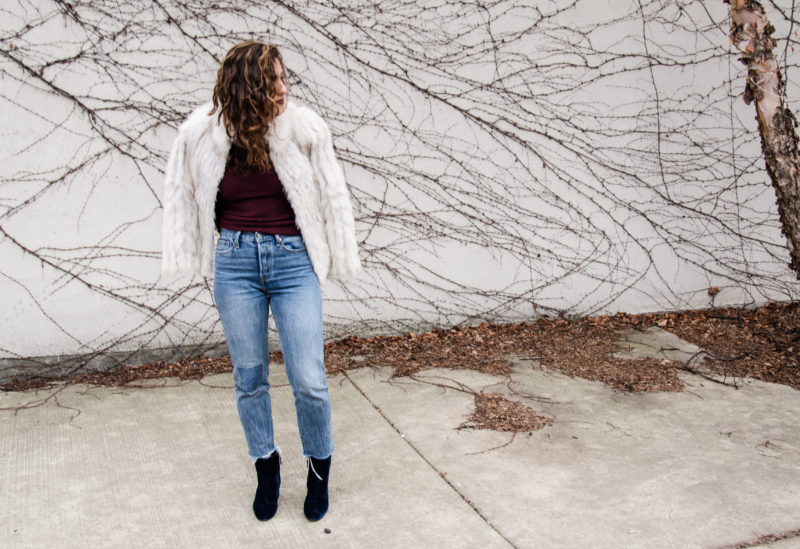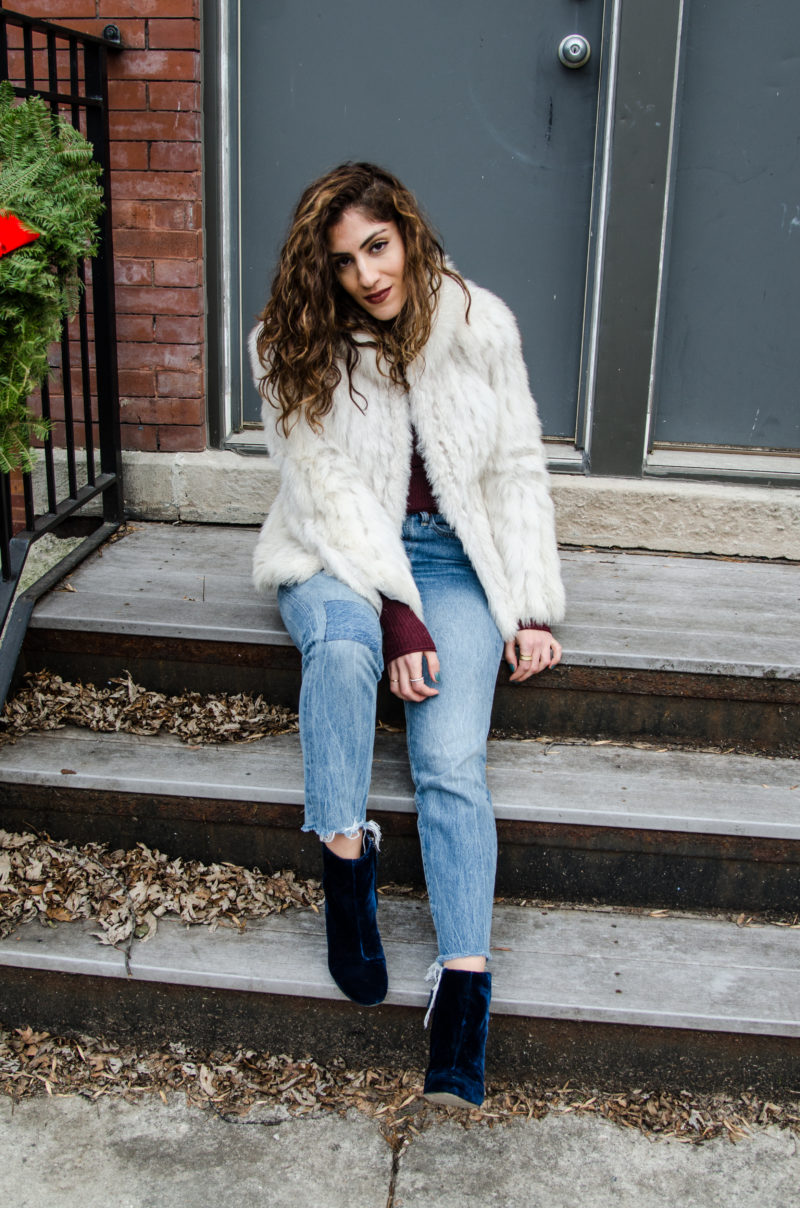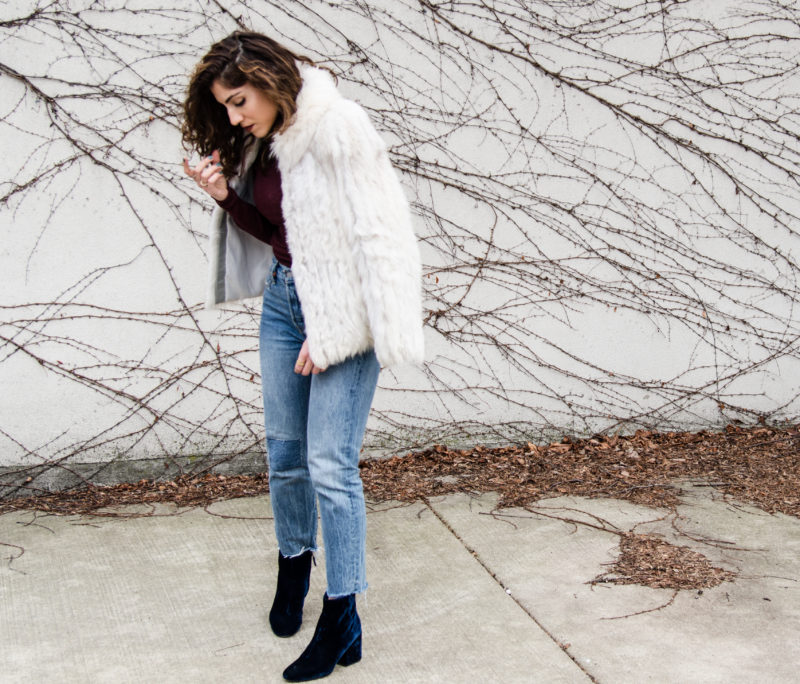 Fur Coat | Vintage
Jeans | Levi's Wedgie Jeans
Burgundy Turtleneck | Sold out (similar)