Lipstick is magic. Do we all agree? You can have zero makeup on, be rocking sweatpants and a tee, throw some lipstick on and BOOM…you're ready to face the world. I started embracing lipsticks in my early twenties, and red was my go-to in the early days. I've since expanded to more adventurous colors – I swap my lipsticks like I do my wardrobes every season. I typically go with brighter tones in the summer (oranges, berries, pinks), and darker, bold tones (eggplants, mochas, burgundys) in the fall & winter. This summer, I wore a lot more nudes than in the past. I think this kind of goes with the minimal makeup look I've been experimenting with…either way, nude lips are gorgeous and SO low maintenance!
Below are the lipsticks that have been on my rotation this summer – they range from super bright to barely there, but are all equally amazing. They've been there for my statement lip moments to my beach going days!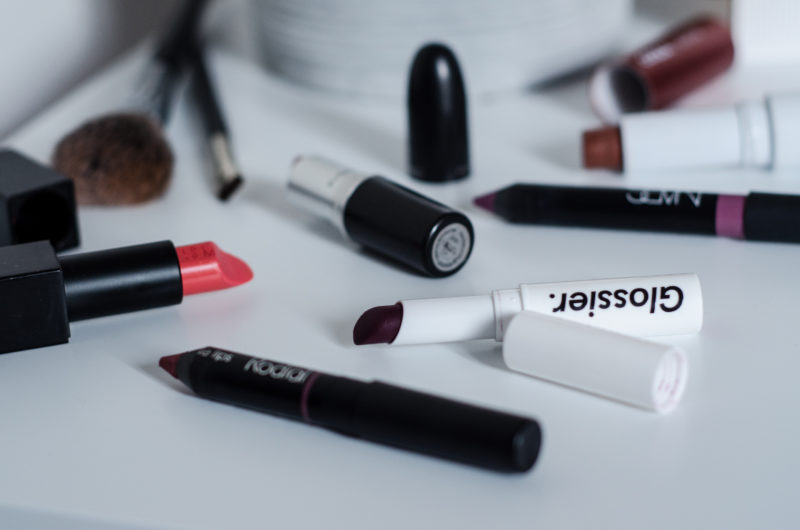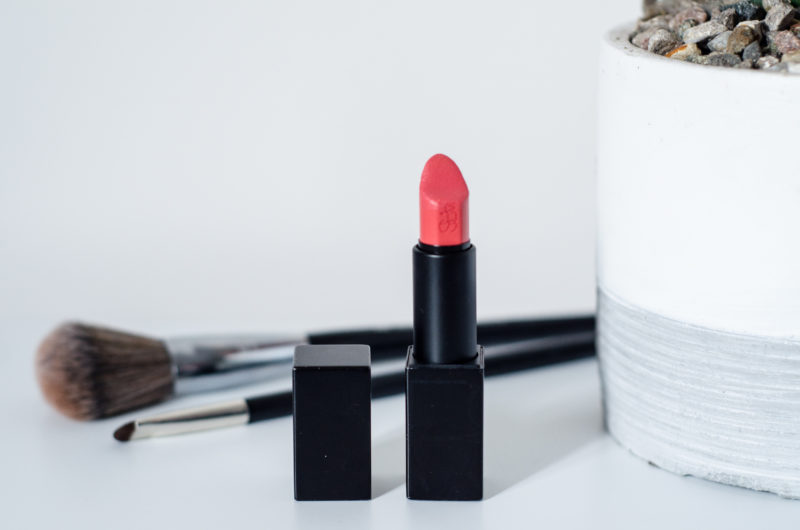 Nars Audacious Lipstick in Juliette: This is the color I use when I need to spice up an outfit. It's a pretty coral that looks fab with a tan! Nars is one of my favorite makeup brands, and the entire Audacious lipstick line is killer. It can be a bit pricey, but the lipsticks stay on all day and the pigment is just right. They go on smooth, and unlike many matte lipsticks, they don't dry out your lips one bit. I also own Angela, Deborah & Catherine (clearly obsessed!).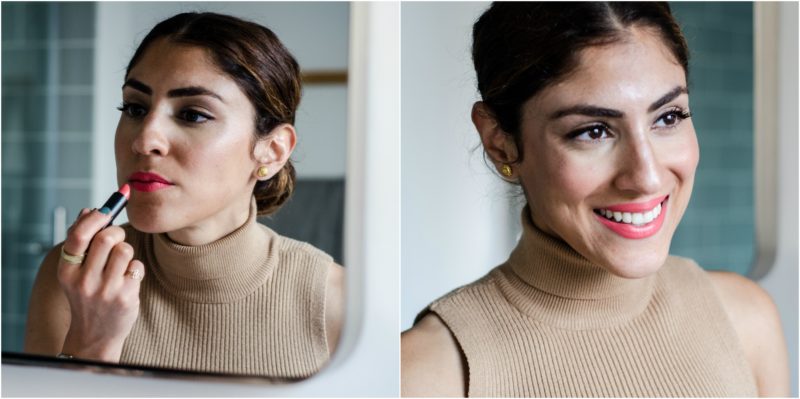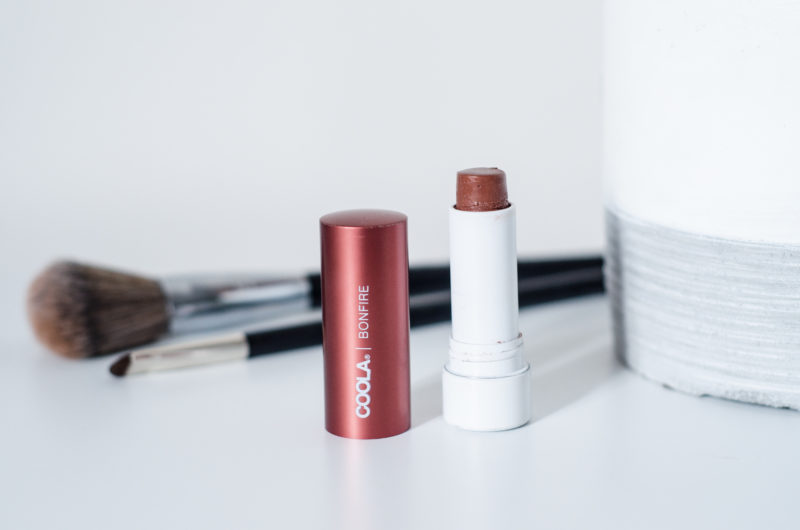 Coola Mineral Liplux in Bonfire: This is the best chapstick I've ever owned. It's got a beautiful mocha tint to it, and it feels nice and moisturizing on the lips. The best part of it all? It has SPF 30 so it's perfect to wear to the beach or pool (I wore this daily in Greece!). The SPF gives it a unique scent, but it's not too bad. The pros def outweigh the cons.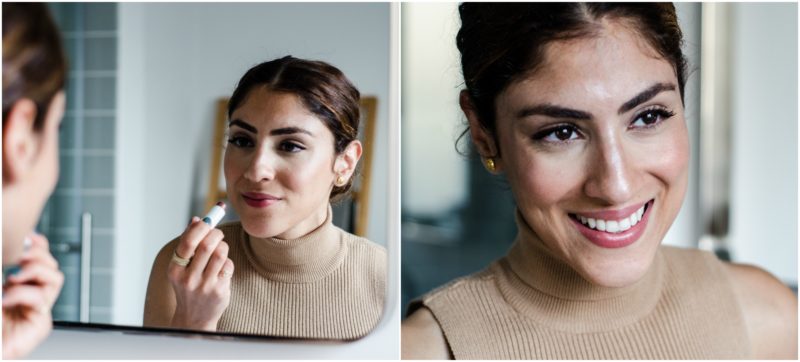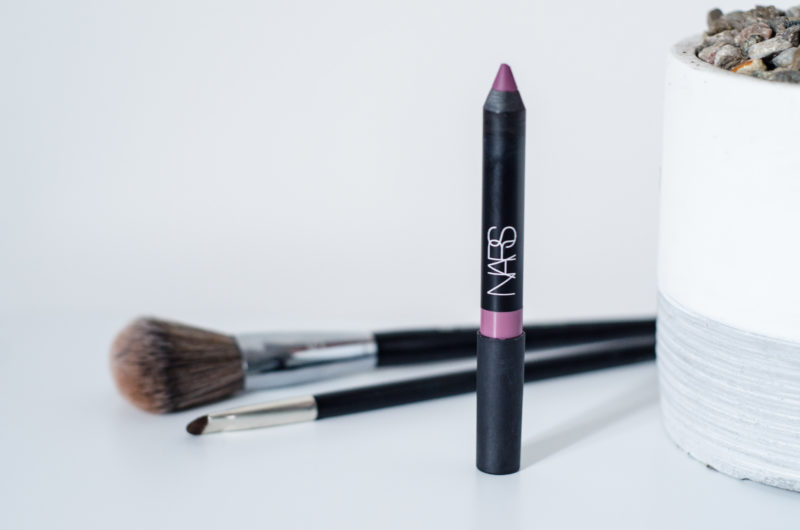 Nars Velvet Matte Lipstick in Pussy Control: I came across this lip pencil on a Sephora run earlier this summer. Like I always do, I go in for key items and peruse around the store looking for fun new stuff to try. I wasn't completely bought into this lipstick until I saw the name…pussy control. I mean, I haven't heard such a damn good name for a lipstick. And how appropriate is it?! Ha. I though it would make me look sickly, but the result was a pretty purple that went really well with my olive skin tone. Definitely on my list of summer favorites, and one I'll be wearing through the fall.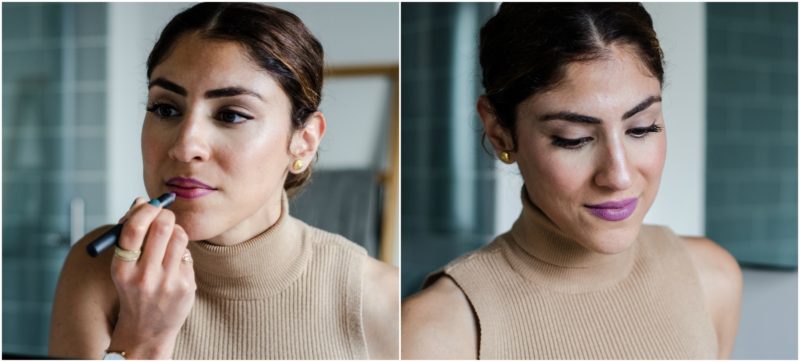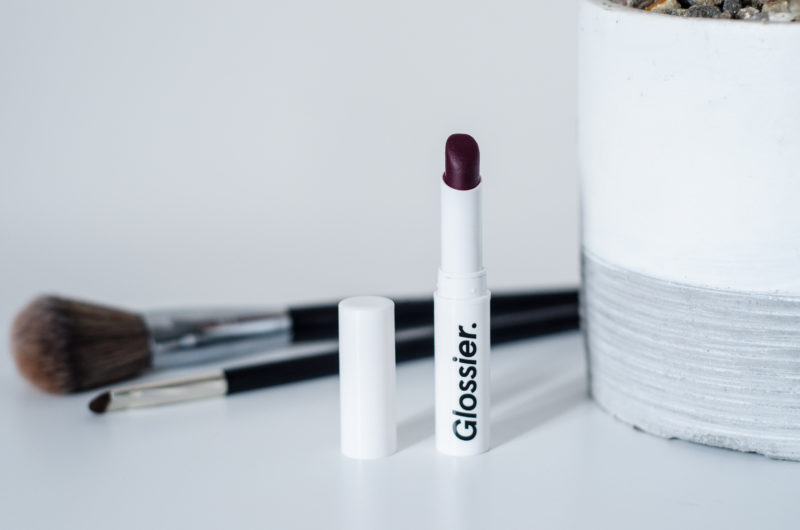 Glossier Generation G in Jam: A more recent purchase (you probably remember me wearing this in my brow post a few weeks back!), Glossier's Generation G has quickly become a favorite of mine. It doesn't stay on long; however, the thing I love most about this lipstick is how it fades. Yes, I never thought I'd say that about ANY lipstick, but it is a thing. It looks best when it's a little faded as you get more of that sheer, effortless lip stain. I can't wait to try it in other colors!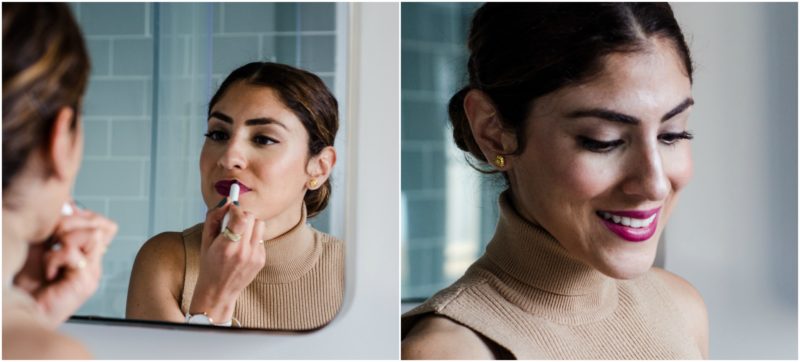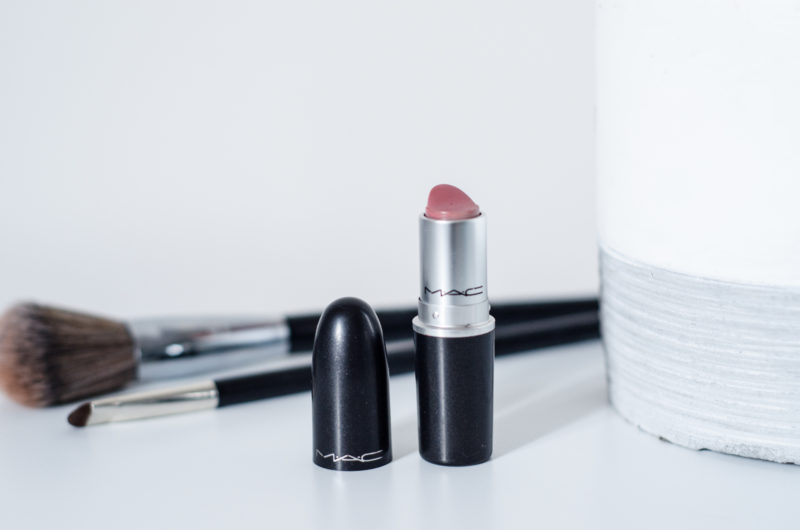 Mac Lipstick in Faux: This is the go-to neutral pink color in my lipstick collection. I've had it forever (um, can you tell?), and am due for a refill! This lipstick is fun because you can experiment with different lip liners and it changes the pigment as they blend together. I typically wear it with Mac's Whirl liner as it darkens it up a bit. It's a combo that I've found looks good on any and everyone…it's essentially the dusty rose color we're all obsessing over in lipstick form.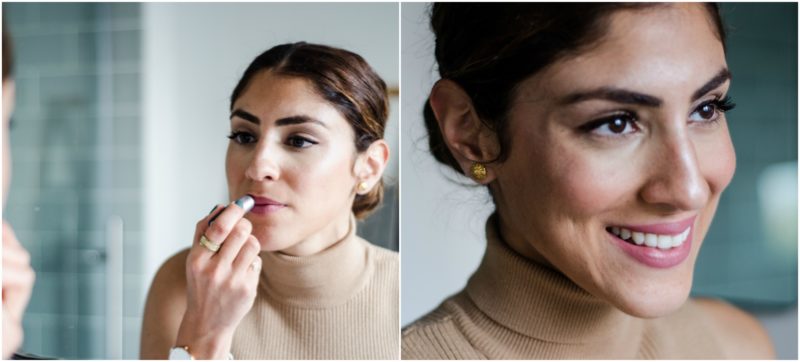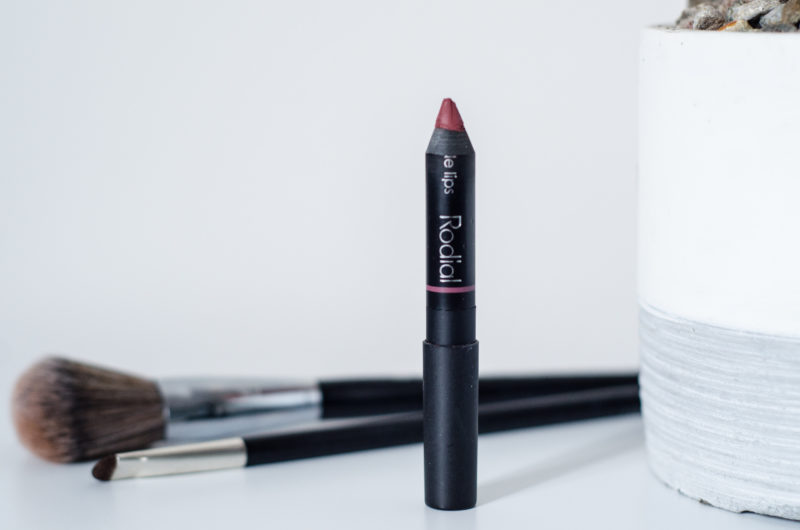 Rodial Suede Lip in Big Apple: I know this isn't the typical summer color, but it's so stunning on. It's slightly darker than the Whirl + Faux combo I mentioned above. I've been wearing it on repeat since spring! Another matte lip (obvi my fav) that goes on smoothly & moisturizes the lips too. This is the first product I've purchased from Rodial, and given how much I love it I'm definitely going to be buying more from this brand in the future! This pencil also comes in a sexy nude that I can't wait to try.