Shorts: Vintage Levi's, similar here | White Tee: Frank & Oak | Shoes: Zara, similar here| Blazer: Vintage, similar here | Necklace: Zara, similar here
New York fashion week feels like ages ago, but I realized that I never did my standard round up post of the street style trends! Typically, I find the trends after perusing through all of the street style pics..but this time around, I saw everything first hand. As crazy & overwhelming NYFW was, the most fun part was the inspiration you're surrounded by, both on the runway & on the street. Walking in and out of shows may have been my favorite part of it all, with the street style photographers crowded at the corners, waiting for the next street style star to walk on by. Here are 5 trends I saw everywhere the few days I was there! I've pulled together my favorite pieces from each trend so that you can shop it too, if your heart desires.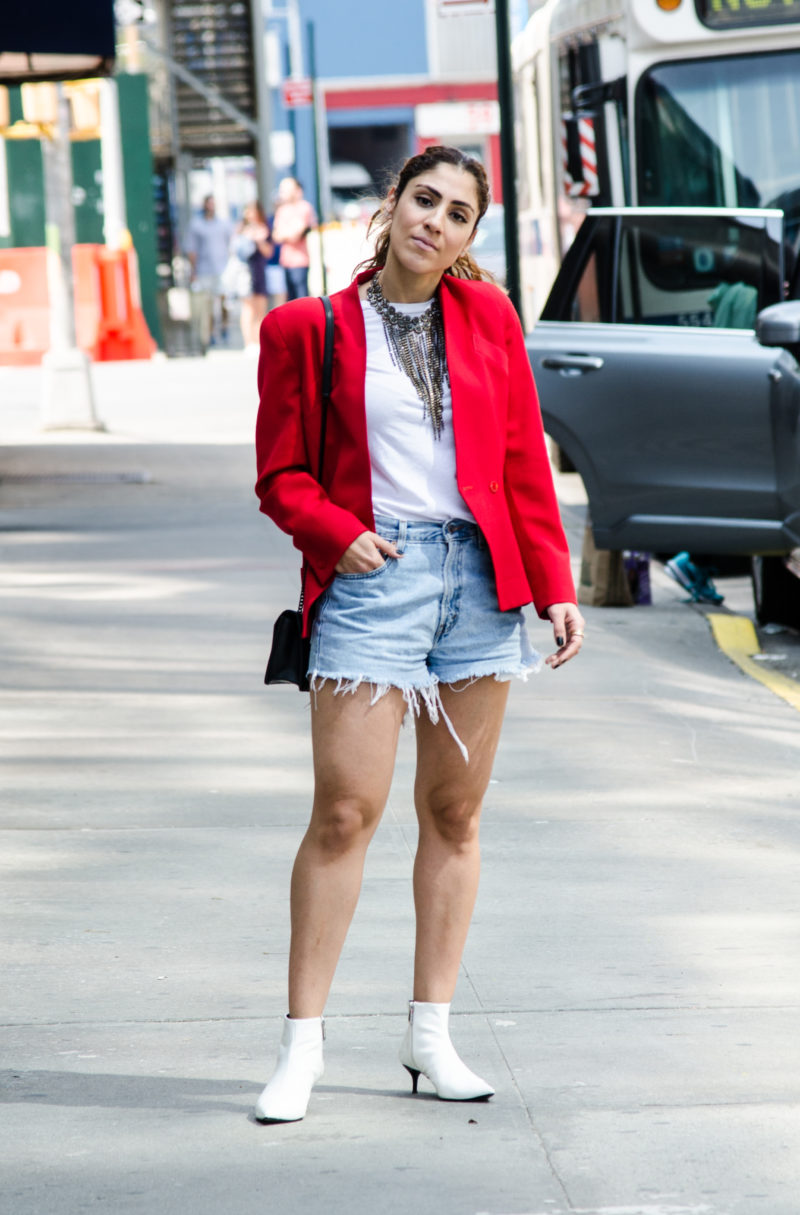 I was on the fence about polka dots initially – I just have this image of wearing them years ago in my head, and I don't want to revisit the days of my poor fashion choices (although, at the time, I thought I was crushing it). Good news is they're being worn in a totally new, non-retro way, and I'm liking it. Pair a polka dot blouse underneath a blazer with a pair of worn in cropped jeans and a loafer – BOOM you're ready to take on this trend for fall.


I was calling this one "mustard yellow" for the longest time, until I realized the proper term is MARIGOLD. Sounds fancy. I adore this color, as you can see on my
Instagram
, and am so so excited to be wearing it this fall. I saw it on skirts, sunglasses, sweaters, shoes…everywhere. It's taking over and I'm not complaining one bit.

Blazers are having a major moment, particularly those of the oversized & checked variety. It was fun to see all the different ways blazers were worn – belted, over dresses, skirts, jeans. I wore a vintage blazer myself! I also saw many updated two piece suits, which I loved. Bottom line is, I'm happy the menswear trend is here to stay for another season.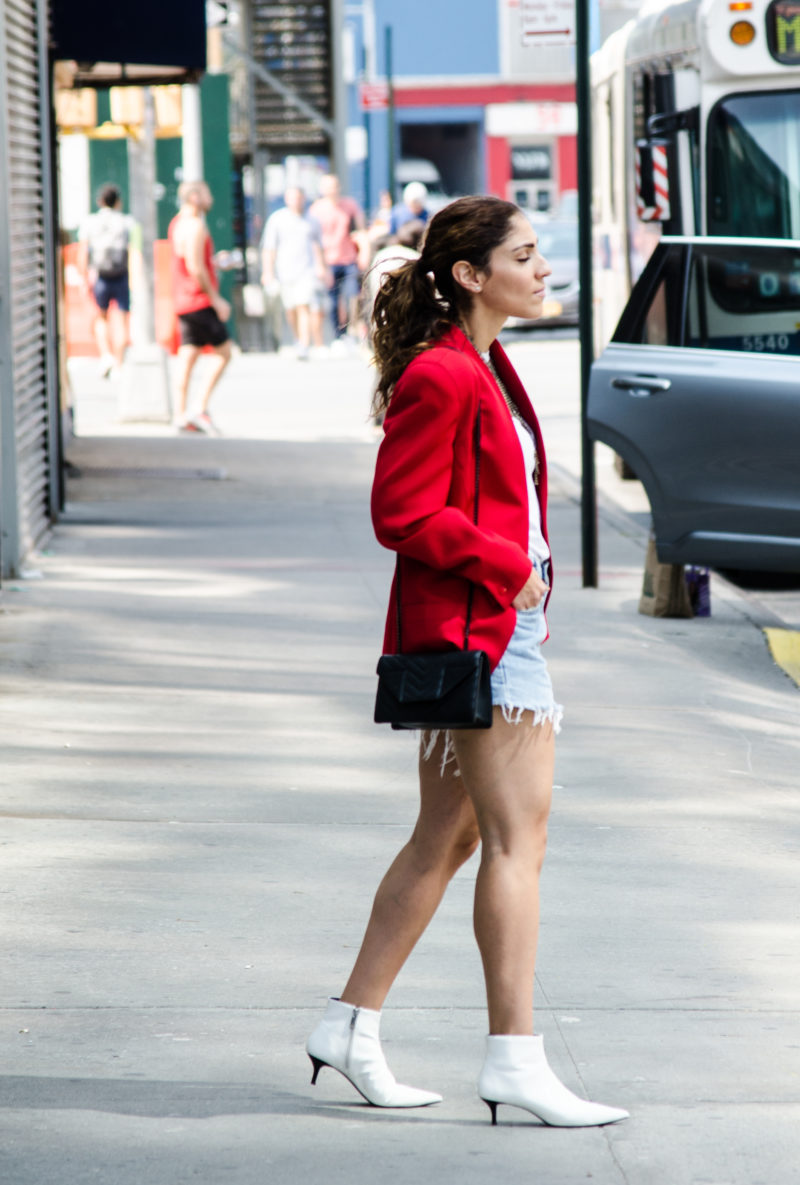 Another trend that's come back (& one I haven't worn since age 6) is the fanny pack! The updated way to wear it? As a cross body. Yes, the fanny pack has made it outside of Coachella and into the real world. It's happening!

A timeless piece that has been reinvented with a casual flare. I saw a lot of leather skirts – including knee length & midi – but the mini took the cake. Many were dressed down with vintage tees or hoodies, or paired with an oversized blazer. Can't wait to wear this piece for fall with an oversized sweater (I picked up a vintage one at the end of last season and haven't had a chance to rock it yet!).