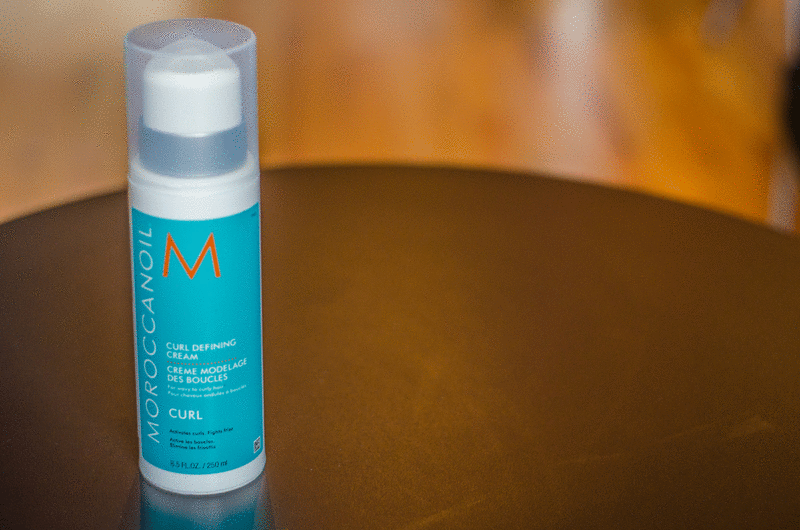 Every month, I find there are patterns in the beauty products I purchase. There are months where I need to expand my lipstick collection with new & exciting colors for the season, others where I need to restock on some of my key beauty products (concealer, bronzer, etc.). This month, I was all about skincare (and I squeezed in one of my go-to hair products as well).
Moroccan Oil Curl Defining Cream ($33): This curl cream has been my go-to product for the last 7 years. I always attempt to switch it up here and there (as they say you're supposed to with hair products), but I always end up disappointed with every other product I try. Not only does this curl cream smell amazing, but it gives my curls the definition they need without weighing them down. It keeps the curls soft & bouncy, which can be hard to come by (there is nothing I hate more than that crispy/wet look). Apply a quarter-sized amount (more if you have long locks) on damp hair, and diffuse for 10-15 minutes to get the best results.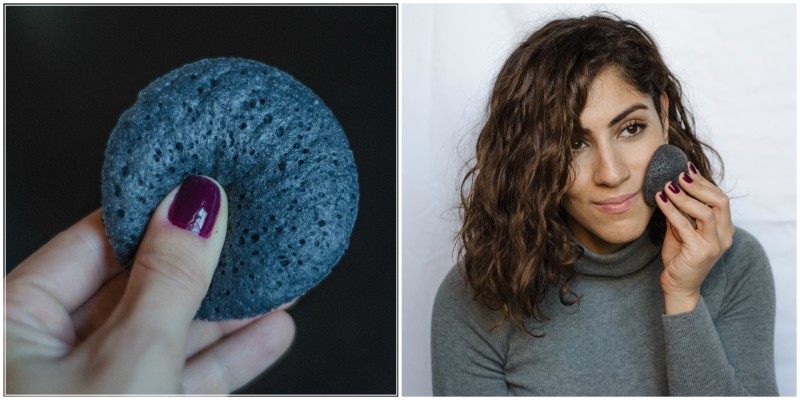 Pure Sol Konjac Facial Sponge ($10): Purchasing this sponge has made it so easy to integrate exfoliating into my skincare routine. It's 100% natural, and even for drier skin like mine, it's gentle enough to use everyday. The natural fibers remove toxins from the skin, and after use my skin feels tighter and brighter. I love that I can use it with or without a cleanser, too. I've used a Clarisonic in the past, and this sponge gives similar results for a fraction of the cost.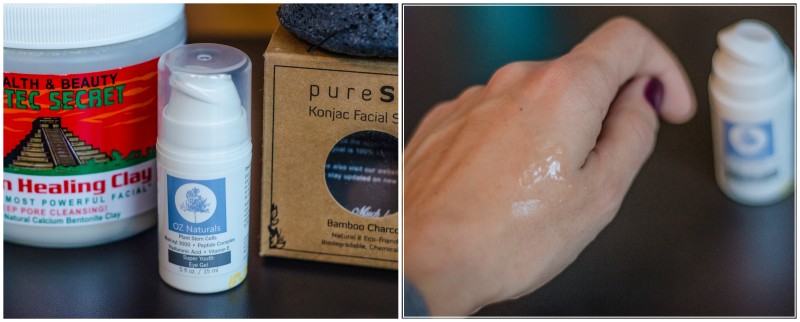 OZ Naturals Super Youth Eye Gel ($18): With the change in seasons, I was looking to find an eye gel/cream that would keep my eyes hydrated during the colder months. After reading rave reviews on this eye gel, I figured I'd give it a shot (I mean, for $18, I didn't have anything to lose). I've been using it for about two weeks now, and I've noticed my eyes are a bit plumper and brighter. I also look forward to the nice cooling sensation you feel after application.

Aztec Secret Indian Healing Clay ($8): I always say I'm going to invest in a nice clay mask, but most of the ones I come by are so outrageously expensive that I can never pull the trigger. I found this all-natural clay mask on Amazon, annddd it's $8!!! I've used this a couple of times now, and it evens out my skin tone, gives my skin this beautiful glow and makes my face feel nice and tight. The clay arrives in powder form, and it's meant to be mixed with apple cider vinegar in equal parts (don't freak about the vinegar, I promise it's okay to put on your face). If you have super sensitive skin, it can also be mixed with water. Apply the clay to your face, avoiding the eye area, and leave it to dry for 15-20 mins. After you rinse the mask off, you'll find a bright red face underneath. Wait 30 minutes for your skin color to normalize, and you'll immediately see and feel the results!