I spent Mother's Day at my mom's eating her homemade kebabs (amongst other delicious food). It was surprisingly pleasant to spend the entire day in the burbs – so low key. It's a nice change of pace from the city life I'm used to! Less people, peace and quiet, little to no traffic…lots of Mom time. She liked her gift (I got her a new Cuisinart food processor per her request haha), so I consider Mother's Day a success!
I wore this cute little palm print dress from Old Navy (they are CRUSHING it right now, perfect #summervibes) – if you know me, you know I rarely wear print. Something about the print on this dress really captured my attention – it's bold but not obnoxious (and um…it's on sale for $15!!!). I also loved how it was just long enough where it feels super summery but not too scandalous! Denim jackets are my go-to when the weather warms up but you still get a breeze in the evening, so I added it as an extra layer to the look. This dress would look cute with white sneaks, but I paired it with my absolute favorite white platform sandals (I LIVE in these in the summer – they instantly make any outfit cool). I topped off my tropical look with an orange lip, because I felt like it was necessary (lipstick is Nars Audacious – Juliette).
SHOP THE LOOK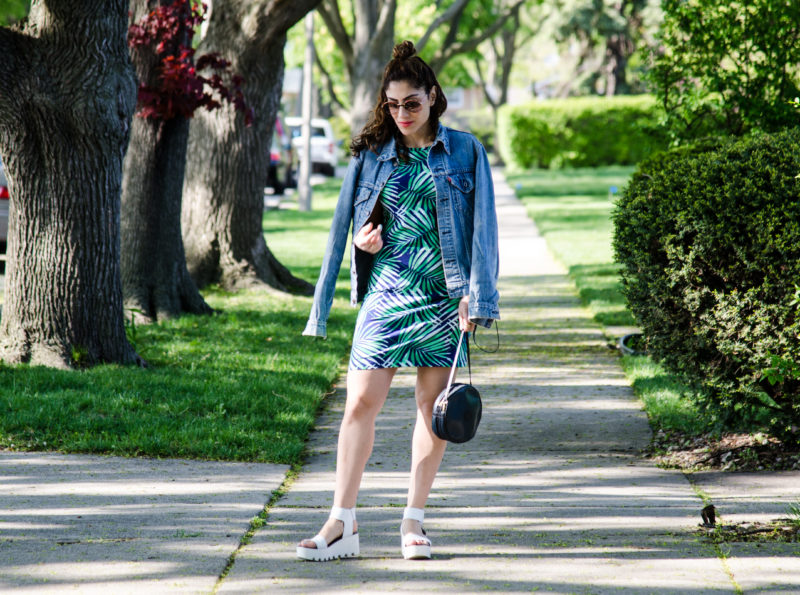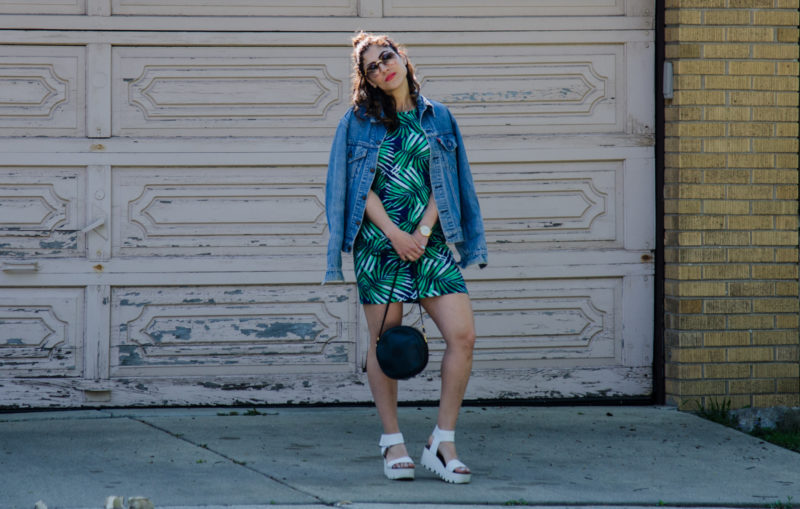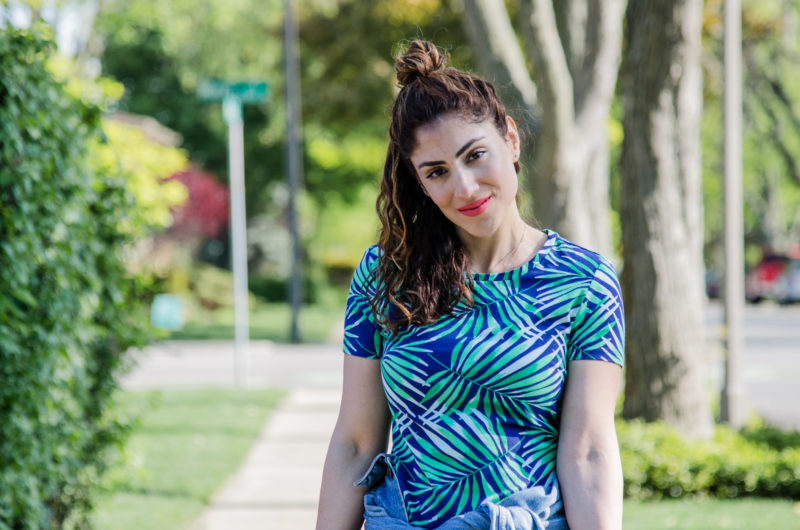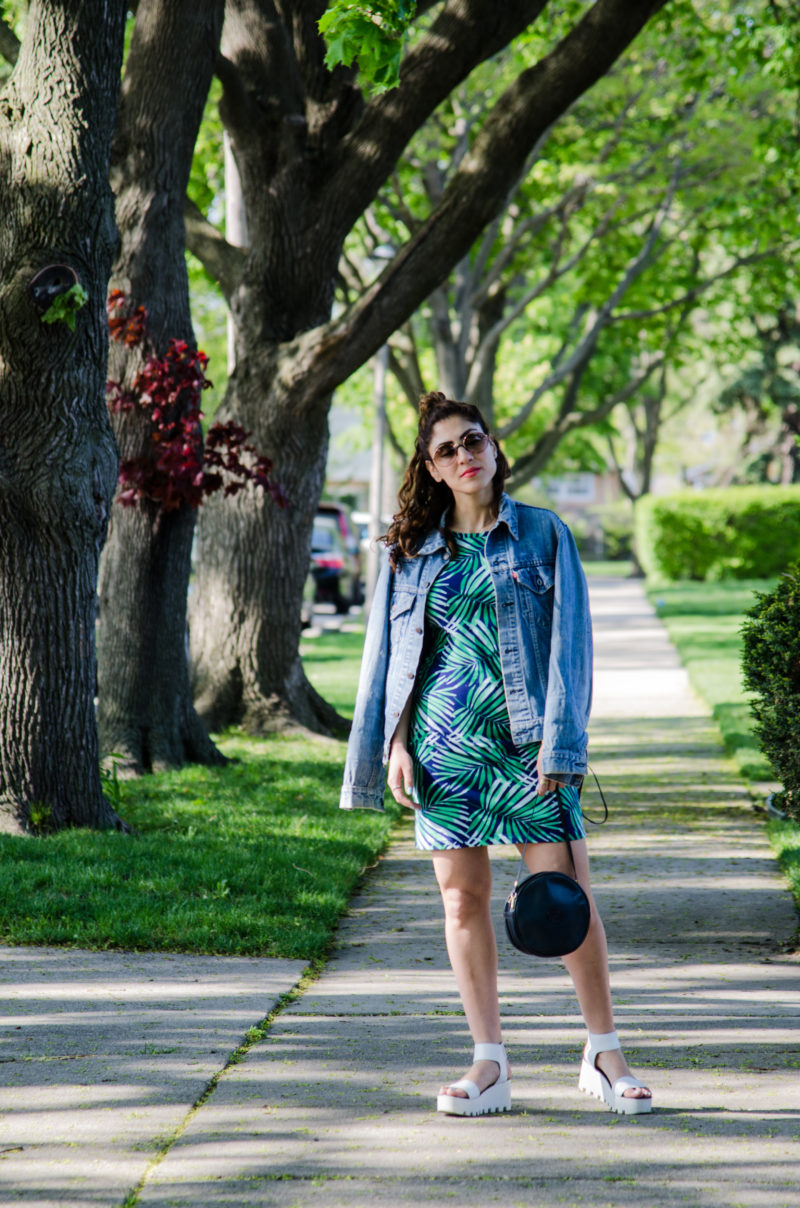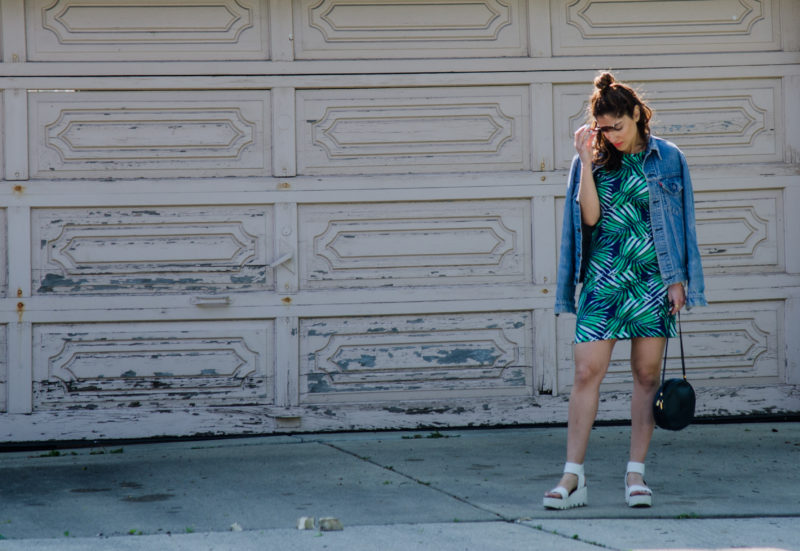 Thank you Old Navy for sponsoring this post!