Yesterday was Leo's Saint's Day. What is a "Saint's Day" exactly? Great question (the things you learn when you date a Greek). Well, Saint's Day, also known as "Name's Day" is a celebratory event in the Greek Orthodox church. Every day of the year is dedicated in memory of a saint or martyr, and those who are named after that saint have a big celebration in his or her name day. Moral of the story is, it's a big deal, and basically like another birthday. Why don't we all do this?! Anyway, his one request was that I make him a peanut butter chocolate cake.
I've never made a tiered cake in my life, but thought I might as well give it a try. I was drooling at this recipe on isaynomato, so I went with it. Granted, my cake didn't turn out nearly as pretty, but hey, it was my first time! I dialed down the extra toppings as the cake already seemed pretty rich as is. Overall, the cake was a hit…the peanut butter cream was out of this world.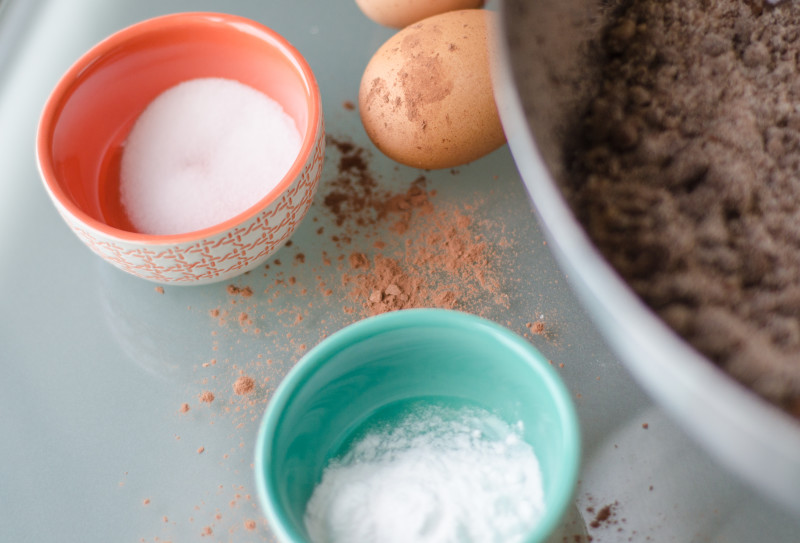 Ingredients:
Cocoa Fudge Cake (recipe makes 2 8 1/2 inch cake pans, I doubled for a 4-tier cake)
1 2/3 cups all purpose flour
1 1/2 cups white sugar
2/3 cups cocoa (I used Ghirardelli & it was amazing!)
1/2 cup canola oil
1 1/2 cups buttermilk
1 1/2 tsp. baking soda
1 tsp. salt
1 tsp. vanilla
2 eggs
Peanut Butter Buttercream
3/4 cup unsalted butter
3 1/2 cups powdered sugar
1/4 tsp. salt
1 tbsp. vanilla
3 tbsp. heavy whipping cream
1 cup smooth & creamy peanut butter
Optional toppings: Cocoa powder & Reese's Pieces
Cake: Preheat oven to 350 degrees F. Grease four 8 1/2 inch cake pans (or two twice). Mix all of the dry ingredients together, and add in the wet. Mix at a low-medium speed as you add the ingredients, and once everything has been added, mix on high for 2-3 minutes. Pour the mixture in the pans and bake for 23-25 minutes. Once baked, take the cakes out and let them cool in the pan for at least 45 mins before removing.
Buttercream: Mix all of the ingredients together on a low-medium speed. The cream should be easy to spread, otherwise it could cause the cake to crumble.
Assembly: Make sure all the cakes have a flat surface & are leveled (I found this tutorial to be helpful – Martha knows it all!). Use a spatula to distribute 1/2 cup of frosting in between each layer. Frost your cake with a thin layer of butter cream to make sure it locks in all of the crumbs. Pop it in the fridge for 30 mins to an hour so that it hardens. After 30 mins, you can apply the rest of the frosting around the cake. Apply toppings as you'd like.