One thing I look forward to in Chicago summers are the street festivals. My facial expression portrays this excitement quite well – don't you think? Real talk, I do dig the street fests. Every weekend, you can count on one happening somewhere in the city. There you'll find an abundance of booze, bad for you food (I mean, we are known for our deep dish & italian beef…#noshame), music, locals, the works. This past weekend, we kicked the summer off with Do Division, and given it's in my hood, I just HAD to go. Majoooorr FOMO.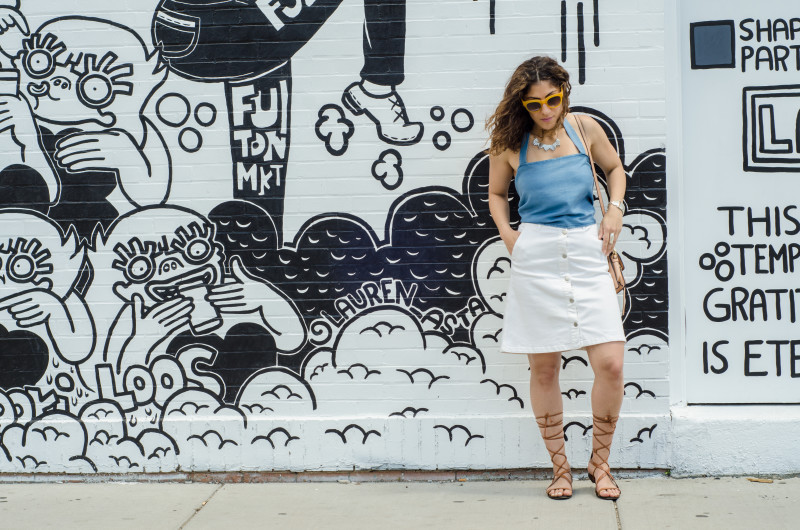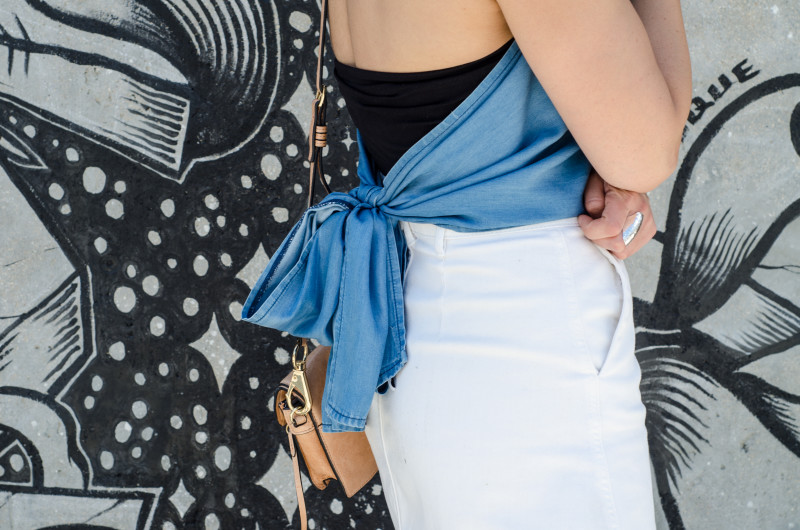 I bought this top about a month ago and it was sitting at the bottom of my dresser until…HELLO 75 DEGREES! Busted this baby out stat once that sun came out. I had envisioned wearing it over a bathing suit (let's be real, I can't go without a bra), but I came up with this nifty workaround – insert strapless bra & bandeau situation. The cost per wear on this top just drastically decreased. Win.
I'm into mixing denim lately, so I paired the denim top with my button-down, white denim skirt. Throw in yellow shades and tie-up gladiators…outfit complete.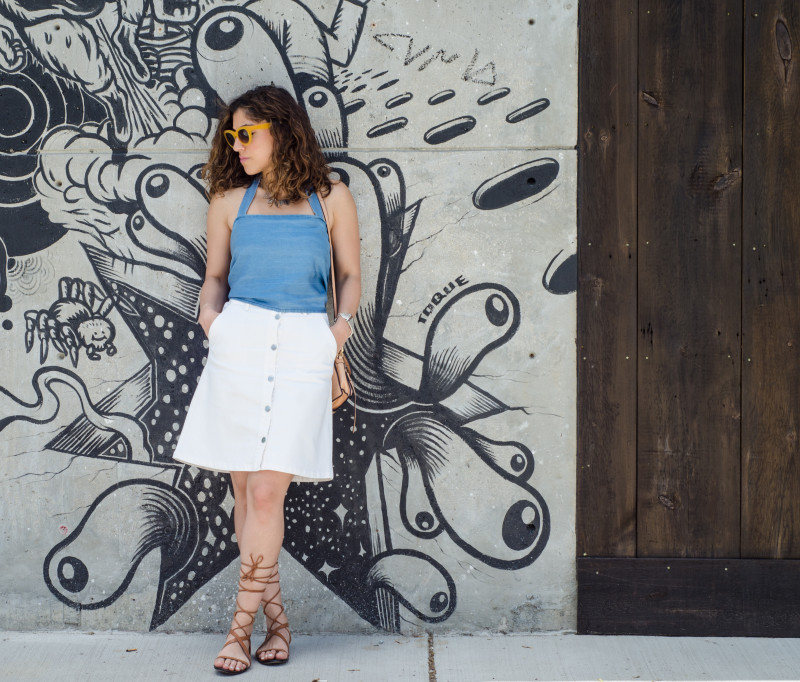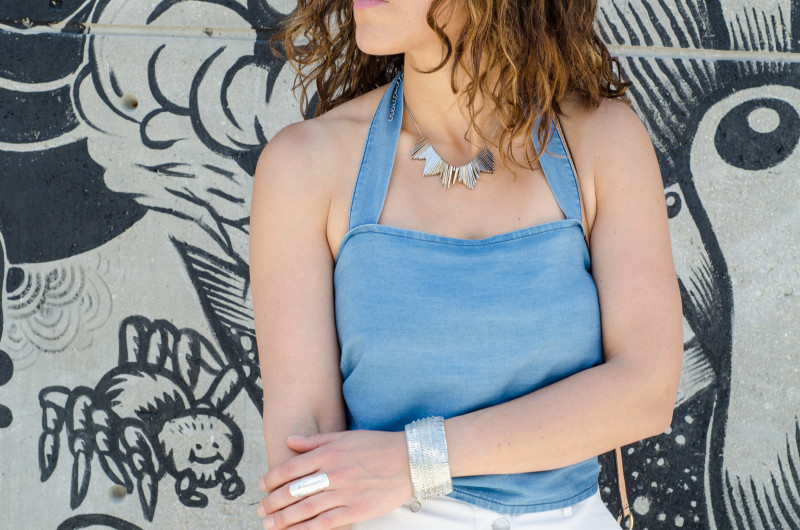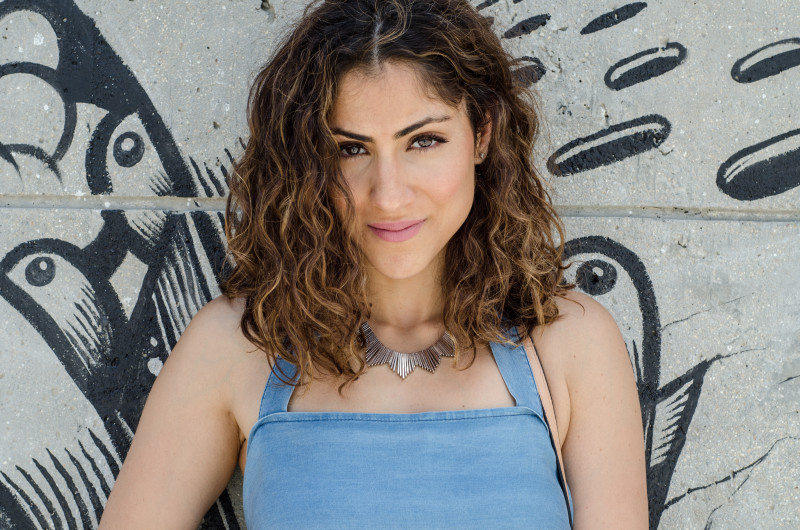 Skirt | H&M (Similar)
Denim Top | Ganni
Sandals | Mango (Similar)
Shades | Toms
Necklace | Rocksbox
I've been using Rocksbox for the last few months & love it! You can rent 3 pieces of jewelry at a time, as many times as your heart desires. All for a monthly fee of $19! If you want to give it a shot, you can get your first month free with code cuddlepillxoxo. Go cray.