I can't believe it's already August – where has the summer gone? Between work travel, preparing for our move and various weekend commitments, I feel like we haven't had a chance to enjoy our summer. I can't remember the last time I had nothing to do all weekend. I supposed in that sense, I'm ready for Fall (ahhh! I said it!). Everything just seems to wind down a bit when the weather cools, and I could really use some of that right about now.
Speaking of weekend commitments, we had a baptism in the suburbs this weekend. It was so pretty where we were that a shoot was necessary. I rarely get to wear this ponte sheath dress, so I took this opportunity to give it a go. It's a simple piece that can really be accessorized for many occasions. In this case, I went for an edgier look with strappy gladiator sandals & a black velvet choker.
Given my accessories made enough of a statement, I went with a nude Kylie-Jenner-esque lip. For some reason, this lip pairs too well with a choker. Major 90s vibes. Shop the look below!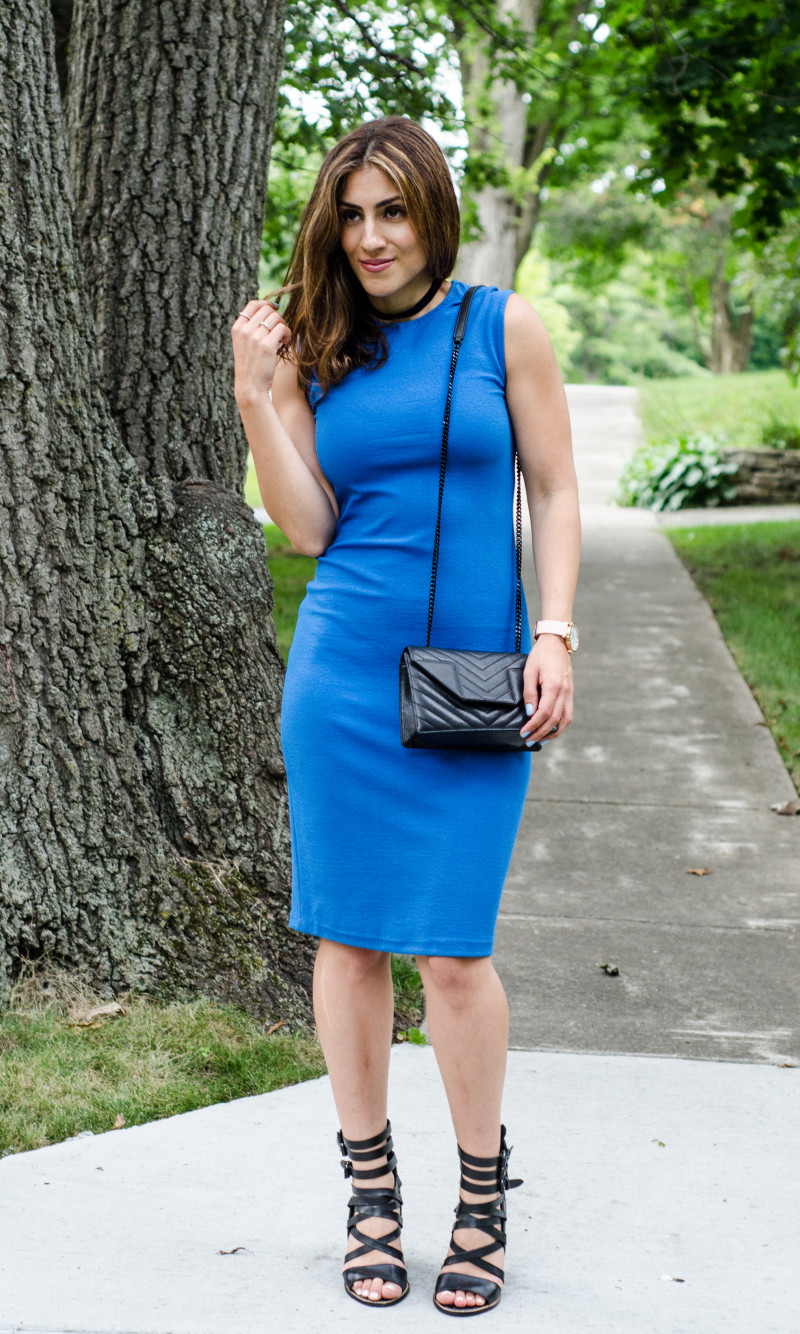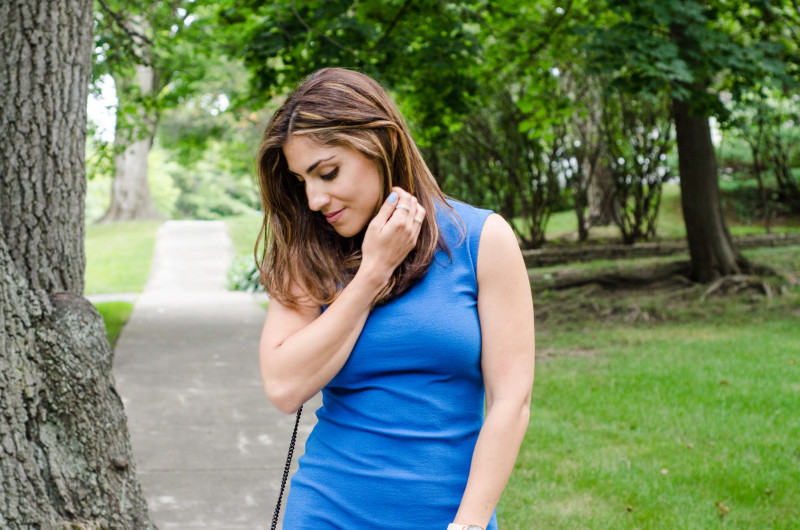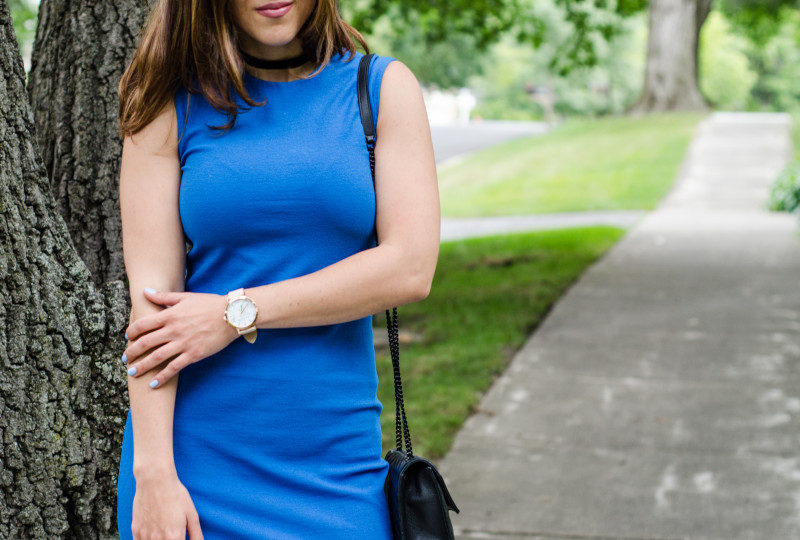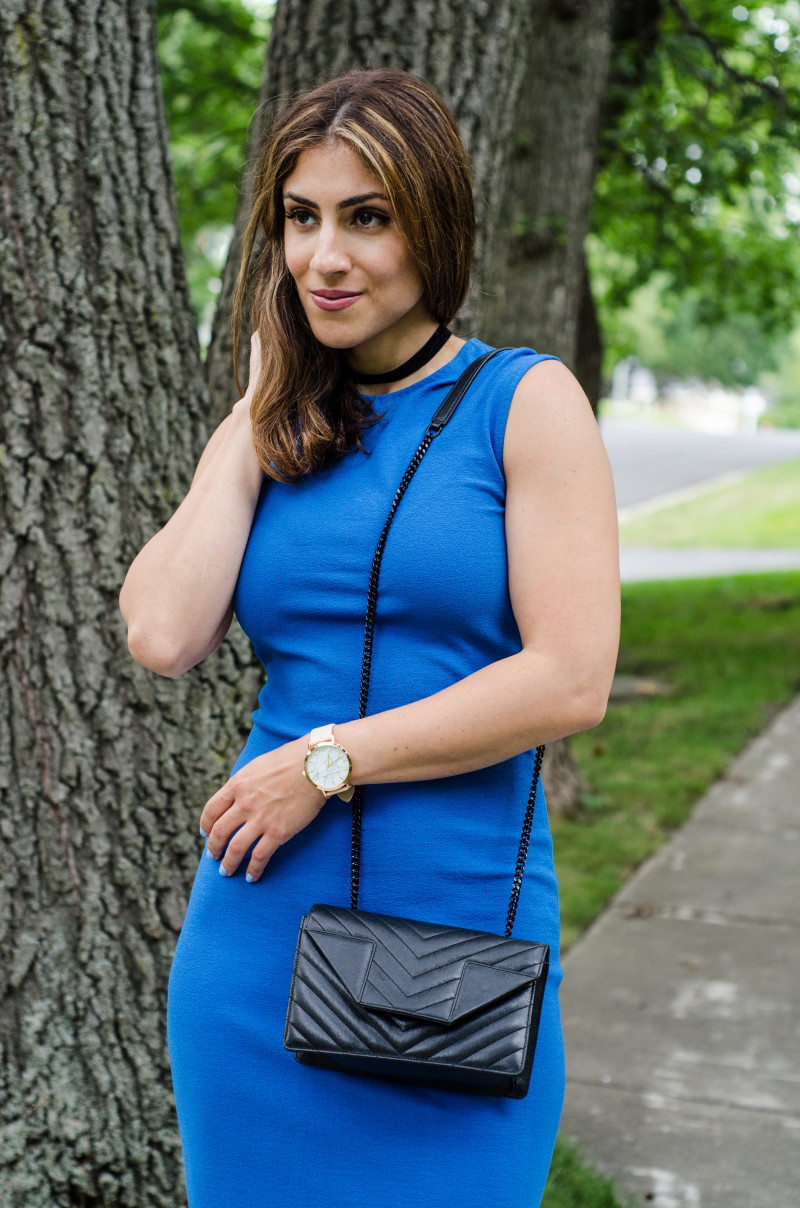 SHOP THE LOOK