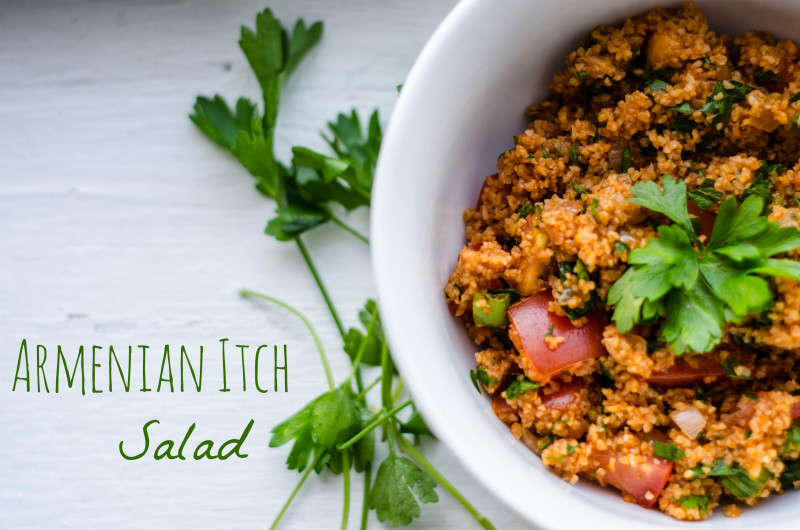 My mom introduced me to this salad a few months back, and I've been making it at least once a week ever since. Bulgar is a common ingredient among my family (we are Middle Eastern, after all), so I was happy to learn that it's packed with fiber & protein. Essentially, bulgar is what's left after wheat kernels have been steamed, dried & crushed. One cup of bulgar has fewer calories, less fat, and twice the fiber of brown rice. It also has anti-inflammatory properties! The other great thing about it is that it's already partially cooked, so little time is needed for preparation. Bottom line is, you need to try this stuff.
Serves 3-4 | 15 mins prep, 15 mins cook
Ingredients:
2 cups fine cracked wheat (bulgur)
1/4 cup olive oil
1 medium onion, chopped
1 bunch of parsley, chopped
3 green onions, chopped
4 tomatoes, chopped
Juice of 1-2 lemons
12 oz tomato sauce
2-3 Tbsp pomegranate syrup
Salt, to taste
You may need to go to a speciality store to pick up the bulgur and pomegranate syrup (make sure you get the "fine" cracked bulgur). You can also get them on Amazon HERE and HERE.
First, heat the oil in a pan and fry the chopped onion until it turns pale in color.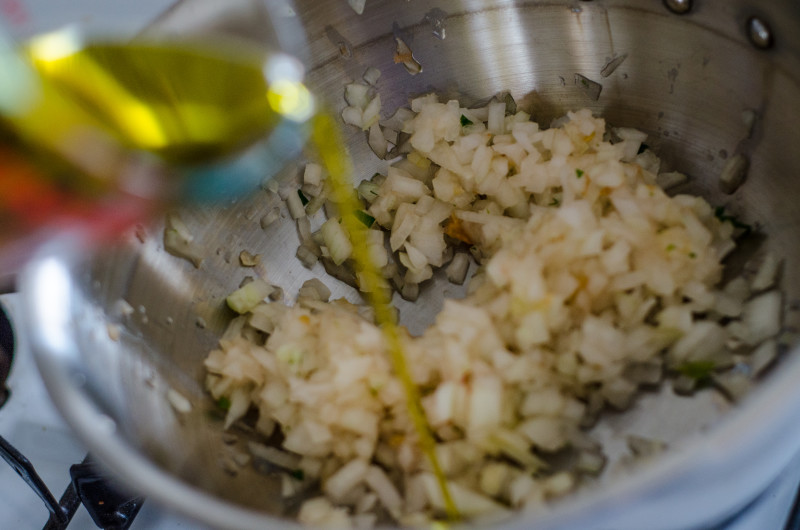 Stir in the bulgur.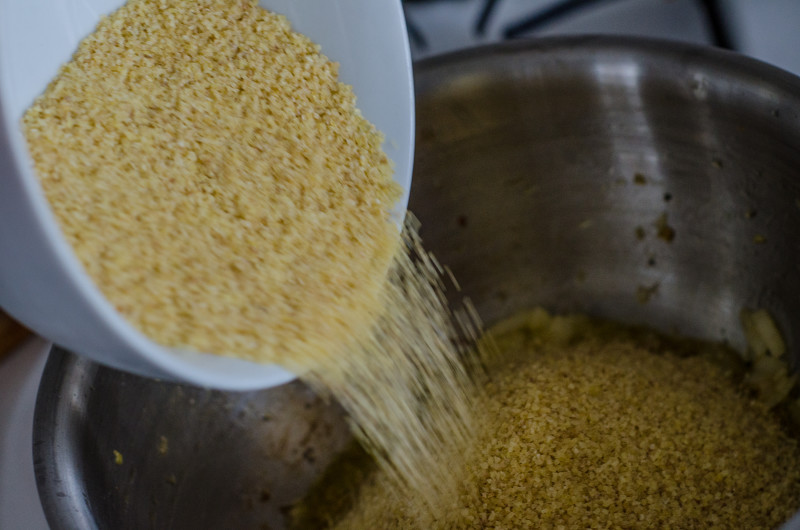 Blend in the tomato sauce and lemon juice. Remove from heat and set aside for 15 minutes (uncovered) until cold. After the bulgur has cooled, mix in the parsley, green onions, tomatoes, pomegranate syrup and salt. Enjoy 🙂