Last week was spent prepping for my vacation, which meant packing (LOTS of packing going on lately), wrapping up things at work, and running some last minute errands before the trip. I have barely worked out the last 2 weeks, which is so unlike me, and just haven't felt like myself.
When I heard Topshop was hosting an in-store event (with the lovely Fleur De Force) that included free manis, braids, makeup touch-ups, and cocktails…I knew that I NEEDED to go. How could I turn down an opportunity to get pampered after an exhausting week…or ever, really? This was my chance to unwind before a long day of travel.
I grabbed my latest Topshop gear, and left the house feeling ultra "biker chick" cool. The best part about this event (on top of meeting some awesome people), was that I left feeling like a million bucks. Gold Plaited was there braiding away & providing makeup touch-ups, so I took full advantage and got this awesome half-down/half-up french braid combined with a killer bold lip and smokey eye look. Seriously, I considered buying a bike after my pampering sesh – thoughts? Don't answer that question (maybe a Vespa?).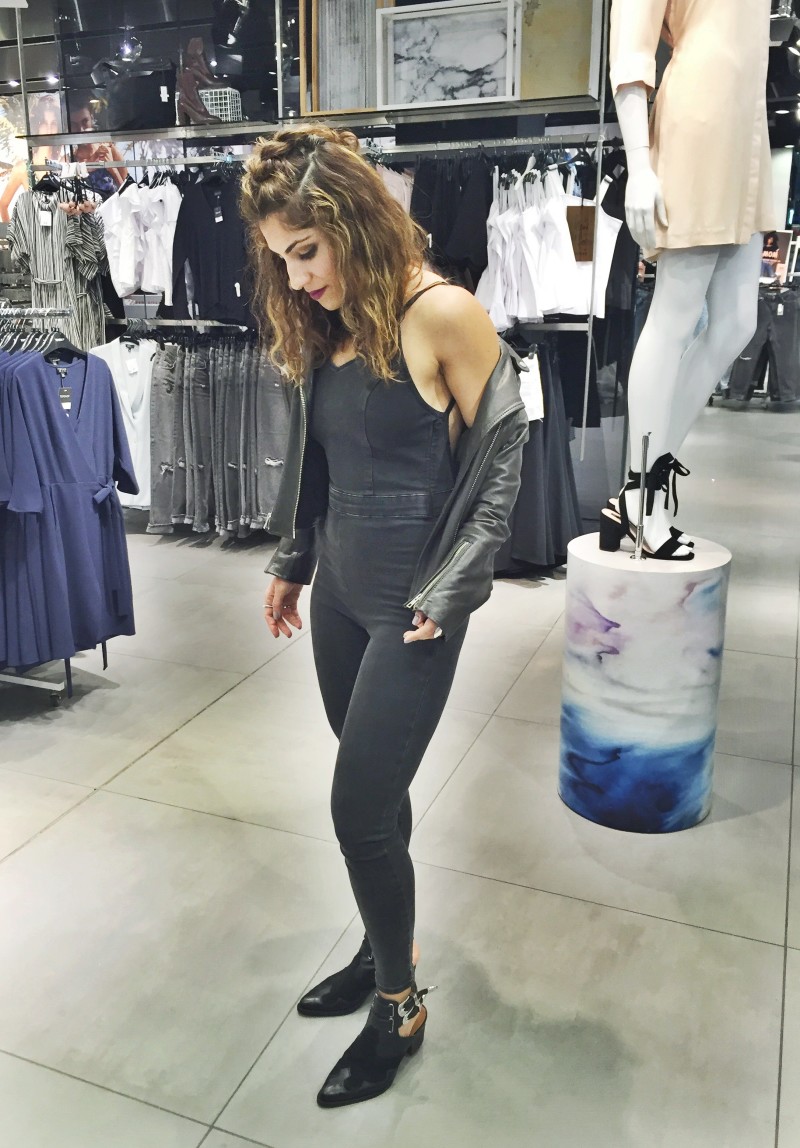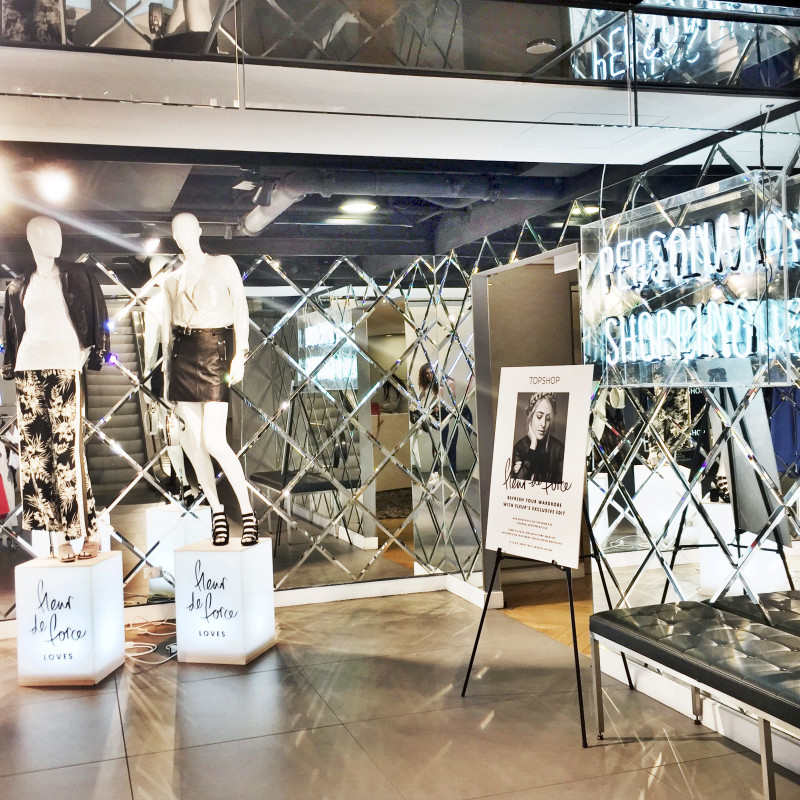 On top of all of the beauty freebees, Topshop had local fashion illustrator, Kristine Steiner, drawing fashion sketches live. She did her take on my side split tunic look and I was blown away. Her ease & effortless drawing was captivating – I could have watched her sketch all day!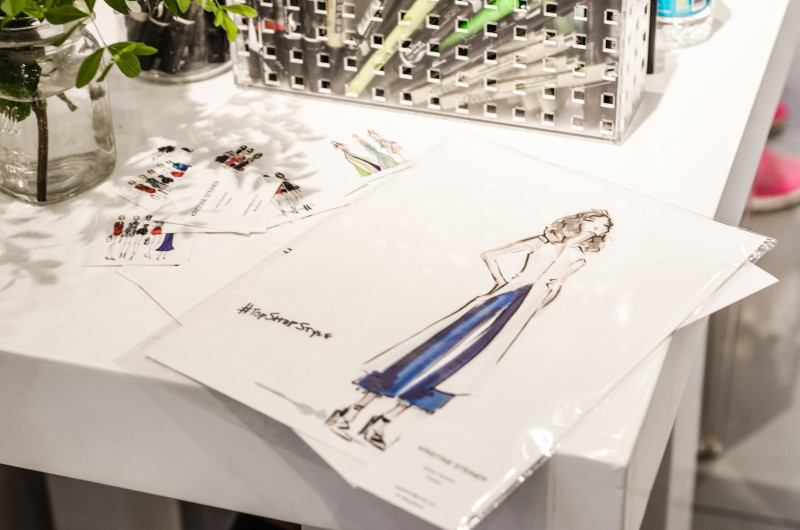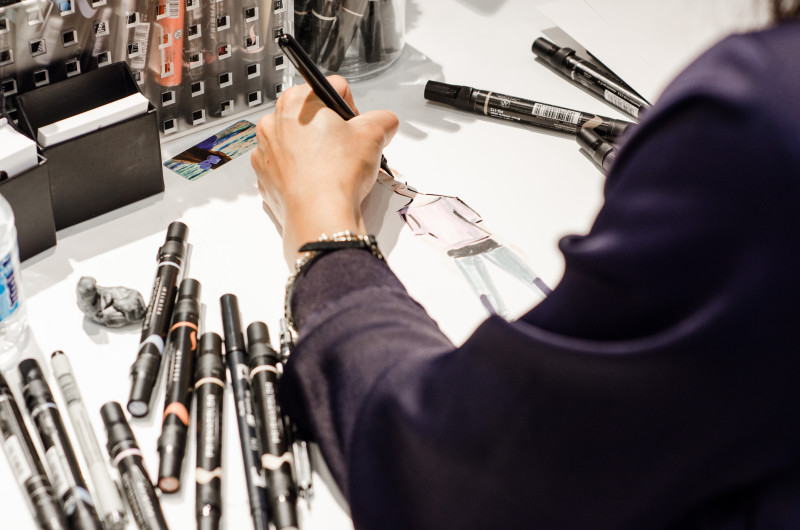 All in all, I had a fabulous time at the event…it was just what I needed. When I arrived at home, I felt like I was already in vaca mode (great prep for the next couple of weeks ahead). Follow me on Instagram to keep up with my travels – expect an abundance of beach pics and glorious landscapes! I'm warning you now.
Meanwhile, shop my favorite Topshop items below, including Thursday night's outfit.
[show_shopthepost_widget id="1890527″]
This is a sponsored post in partnership with Topshop and Her Campus Media. All words and opinions are my own.