Spiderman Tee: old but similar here | Pants: COS | Shoes: Massimo Dutti, sold out (similar here and here) | Bag: Georgina Skalidi | Sunnies: Tom Ford
Real talk for a second…how is it already AUGUST?! This makes me so sad. Time needs to slow down, I was just getting used to summer! We spent the majority of last weekend prepping our deck (I know, who does that at the end of July), which included replacing old boards, power washing, re-staining…the works. Lots of uninteresting stuff that requires manual labor and is the last way we want to spend our precious summer weekends. Good news is, it's done, and it looks decent. I'll share pics in a couple weeks once we get our furniture out there. Hoping we can enjoy the deck through October at least!
I also managed to squeeze in time to grab lunch at PQM (obvi listed in my West Loop guide) and check out the Randolph Street Market. My find of the day was this killer belt (I mean…is it not amazing?). It was insanely hot so wearing these black pants was not the brightest idea, but they looked so damn cute with these shoes…I had to do it. I've had this Spiderman tee since college, so it's near and dear to my heart. I bought it around the time of my superhero obsession (which, let's be honest, is still a thing), but have been bringing it out more and more lately. Graphic tees are fun & edgy, and are now acceptable to wear with basically anything. Why not take advantage of this special time?! Below I've shared a few (IMO) of the best places to shop for graphic tees. Where do you buy yours?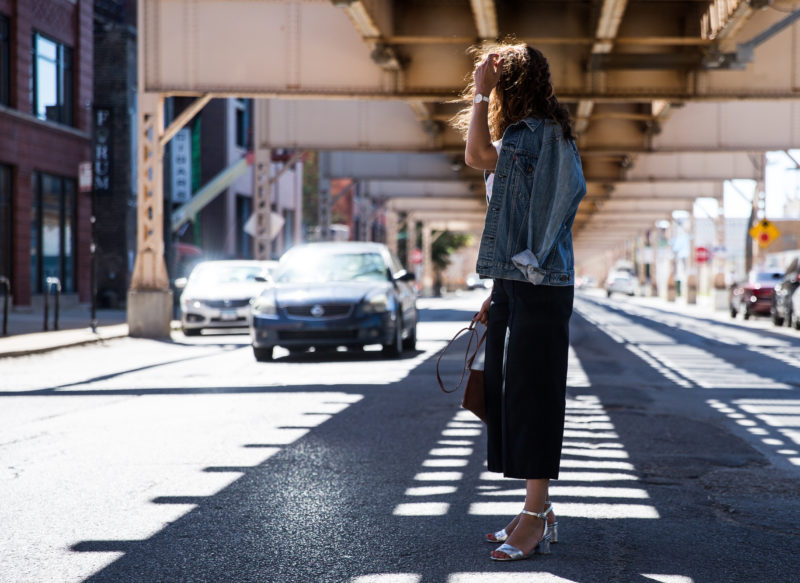 Yes, kind of the most obvious place, but I still find good ones here (my spidey tee was from Urban!). They have such a large collection of graphic tees, you're bound to find one that you like. Current favorites here, here and here!
Remember Vinny from Jersey Shore? This is his t-shirt line, no joke. I realized this after clicking through to their social media pages, and it directed me to Vinny's personal page. WHAT?! Either way, these tees are good. Especially this one and this one.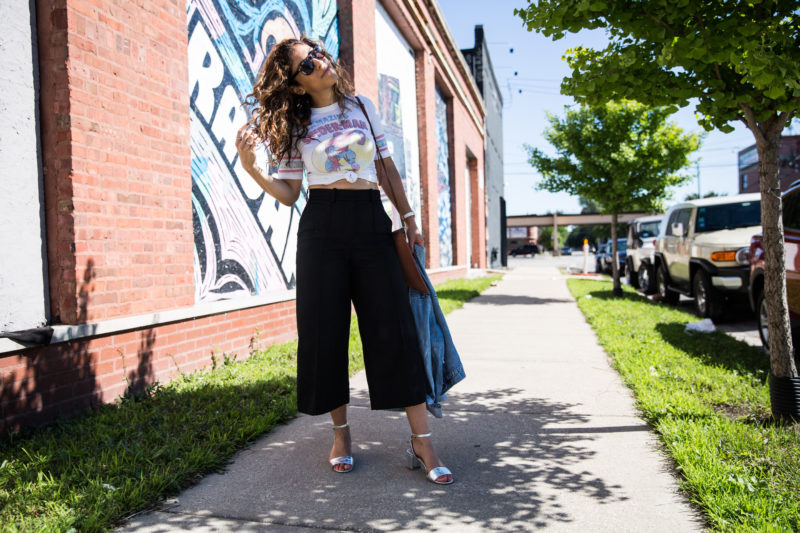 Maybe I'm biased because Threadless is a Chicago-based brand, but their tees are great (& created by the people!). They have sales every so often where you can get amazing deals. I'm currently loving this and this (and secretly this, because I watch more Bob's Burgers than I'd like to admit).
These tees are a bit more provocative, but that's why I like them. There's a time and a place to rock a tee like this, so I think we all need one in our closets #girlpower. I also need this tee in my life because I'm not over Harry Potter and never will be.