I don't exchange birthday gifts with all of my girlfriends, just a special few. However, this doesn't make my process any easier, because most of these girls I've known for years, and I find myself running out of gift ideas. I try to avoid getting the same thing every single year, and I don't want to be the girl giving the standard Starbuck's gift card (I hope none of you guys are guilty of this – if so, read on my friends). A good gift doesn't have to be expensive, just thoughtful. Here are some gifts ideas I find to be unique if you're ever in a creative rut & need some inspiration.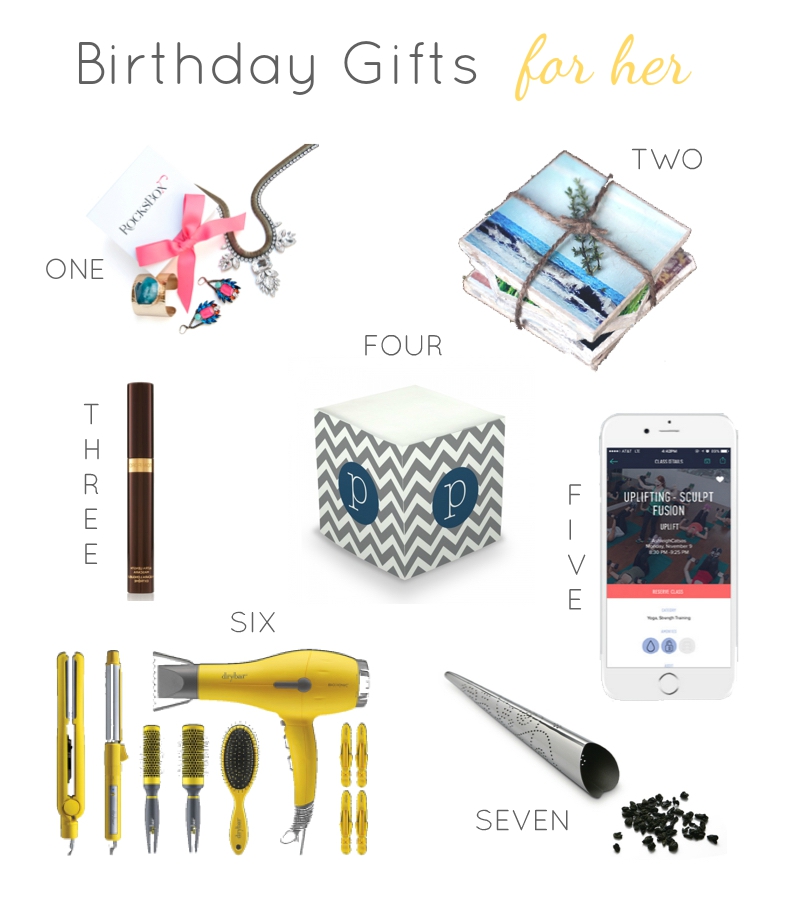 A Rocksbox Membership: I recently discovered Rocksbox, and let me tell you, it's a genius idea. You essentially rent out jewelry, wear the pieces as much as your heart desires, and ship back whatever you're not in love with. All for a monthly subscription. They have different gift packages depending on how much you want to spend. If you're interested in signing up yourself, use CUDDLEPILLXOXO and get one month of Rocksbox for free. Don't worry, I got you.
DIY Instagram Coasters: I always love receiving DIY gifts, because so much thought and effort goes into them, and you'll have them as forever memories. I find these coasters to be particularly adorable – there's nothing that can brighten up your day more than remembering awesome experiences you had with friends. Choose your photos wisely ;).
Expensive Mascara: I find that most women don't splurge on mascara (myself included). However, you can bet they'd love it if you got them the expensive stuff to put on once in a while for special occasions. Let's put it this way, it isn't going to go to waste.
Custom Office Supplies: Because cool stationary and desk supplies always make work a little more fun.
A Month of ClassPass: You've already heard about how much I love ClassPass. For the workout fanatic friend, this would be the perfect gift (just make sure it's available in your city prior to gifting).
A Really Good Blow Out: There isn't one girl on this planet that wouldn't want a free blowout. If you're in the Chicago area, my aunt has a fabulous salon in the north Suburbs, BloOuts. Otherwise, check out DryBar or a local spot in your city.
A Cool Tea Infuser: Obviously, this one makes sense for the tea drinker – I adore all of Alessi's stuff, and this tea infuser is no exception. It's functional and also decorative.
Feature image via