Let's be real, it's the dead of winter (with no end in sight) and I'm over my hair, sweaters, boots…I JUST WANT SUMMER.
I really needed to switch things up, especially in the hair department (it doesn't help that I'm overdue for a haircut and my layers are just BLAH right now). I've been dabbling into new territory when it comes to hair accessories, and it's so so fun. It all started with the bobby pins late last year, and now I've clearly escalated it to BIGGER and MORE EXTRA. Which, is always good, right?
I'm totally sold on the 90's hair clips trend that's taking over, and I've scoured the internet for the best places to shop this trend (including the ones I'm wearing here – which were under $15).
valet studio.
You've probably seen this Australian brand take over your Instagram feed. From bags to jewelry to hair pins, they're nailing it. Their collection of hair pins happens to be extra retro and, as a 90's kid, gives me major nostalgia. I love all the glitter, pastels & sea shells.

free people.
Anytime I'm on the hunt for hair accessories, Free People is the first place I peruse. They're always ahead of the game, and usually have trends months ahead of everyone else.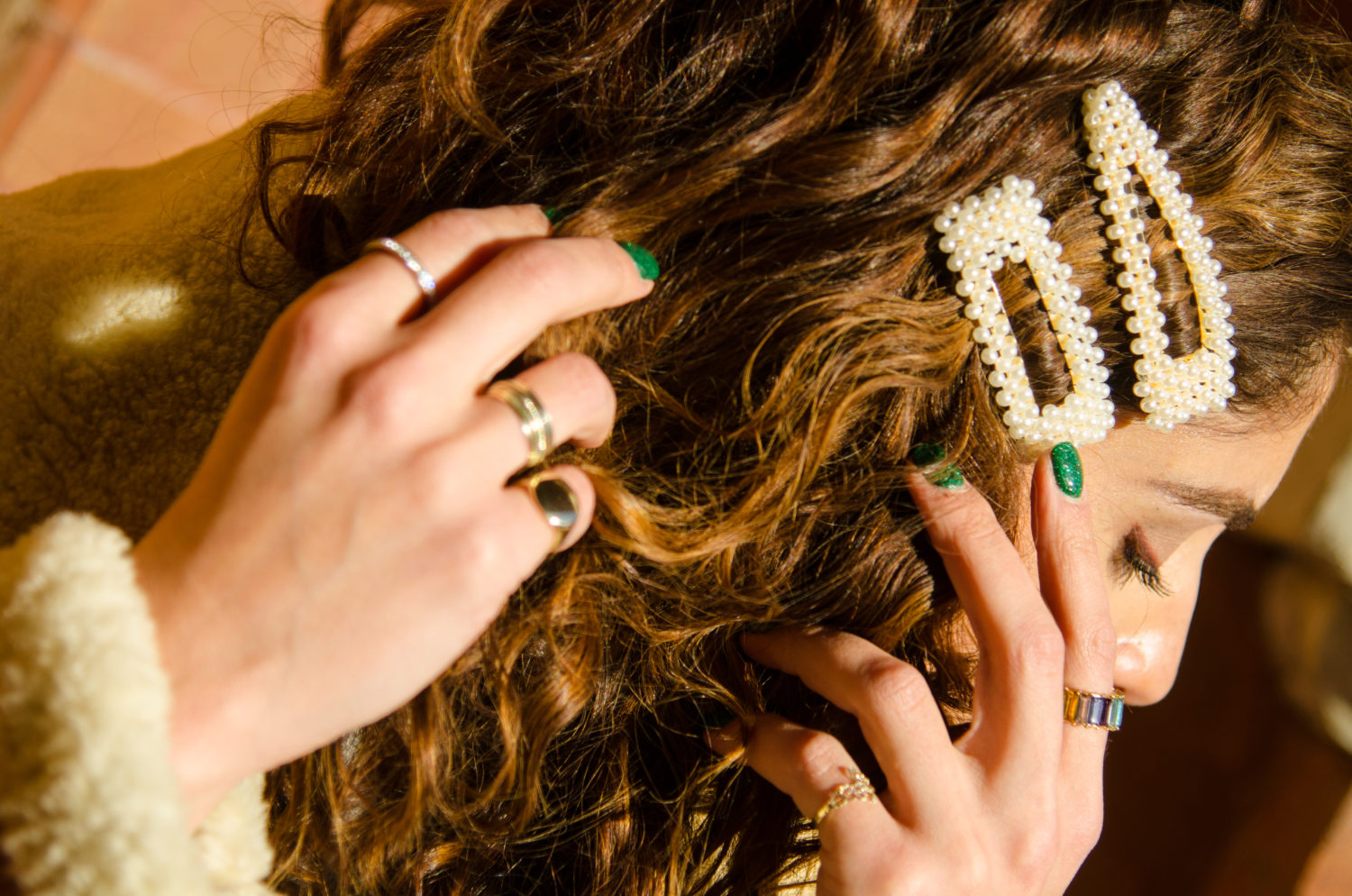 etsy.
You knew this one would be on here! If you can't find something anywhere on the web, you can find that sh*t on Etsy. The only drawback? The overwhelming amount of inventory does not fare well for the attention span of most. That's why I've done the hard work for ya ;).

shrimps.
This British brand is known mainly for their faux furs, but their accessories are equally amaze (LOVE their beaded bags). The hair accessories aren't too shabby either, if you're cool w/ dropping $80 per clip. YEESH – but like, so cute! I'm conflicted.