Did I always know how to style curly hair? Absolutely not. I've had curly hair my entire life, but didn't figure out what to do with it until later in high school. Up until that point, I pulled it back in a ponytail and hair sprayed the fly aways. The result was a frizzy, sticky, slicked back mess. For someone who wears their hair curly daily – I straighten my hair maybe 3-4 times a year – it was important that I figured out how to manage it. Over the last 10 years my hair routine has evolved drastically, and I think at this point I've got it down to a science!
I've shared how I care for my curls, but I never shared how I actually get my curly look! Luckily, my hair has a natural loose curl, so that helps, but I do enhance it. Based on the stuff you guys search for on my blog and the feedback on Insta, I figured you may be curious what it is I actually do to my hair, so here is how to style curly hair (or at least how I do it!). You can shop all the products I use below!

My hair never cooperates the day of washing. It's too frizzy and fluffy, and as a result the curls aren't as defined. That's why I wash & brush my hair the day before styling, and just braid it or put it in a bun and let it air dry. No product! Then, the next day, when it's all dry, I give it a rinse and towel wrap it for a few minutes. I take the towel off, and that's when I add product & style. Key thing to call out – DO NOT BRUSH after rinsing. You'll lose the pretty natural curl that forms. It makes a huge difference. Typically, I'll wash before bed, and depending on what I'm doing the next day I'll style in the morning or late afternoon.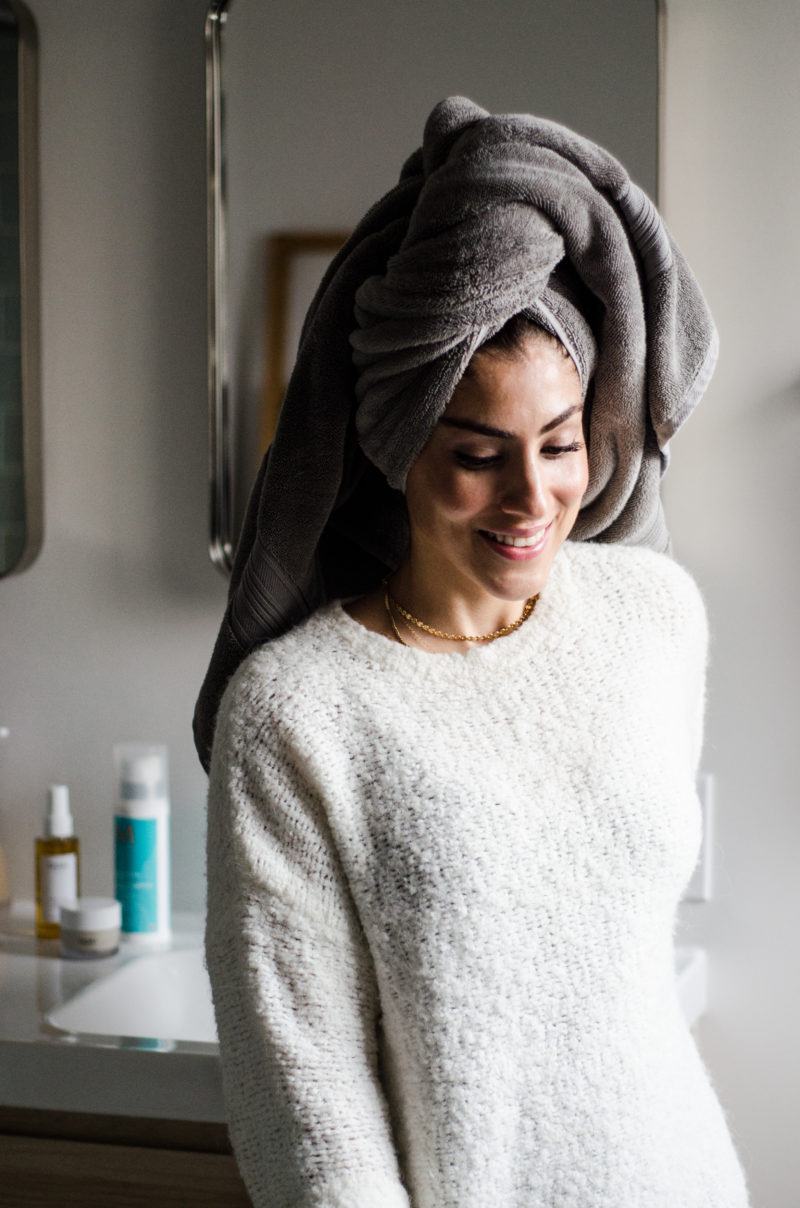 After rinsing & towel drying, I apply Ouai wave spray all over to enhance my curls a bit. I don't go overboard – less is more! I discovered this product more recently and love it. Smells delish and give my curls a boost.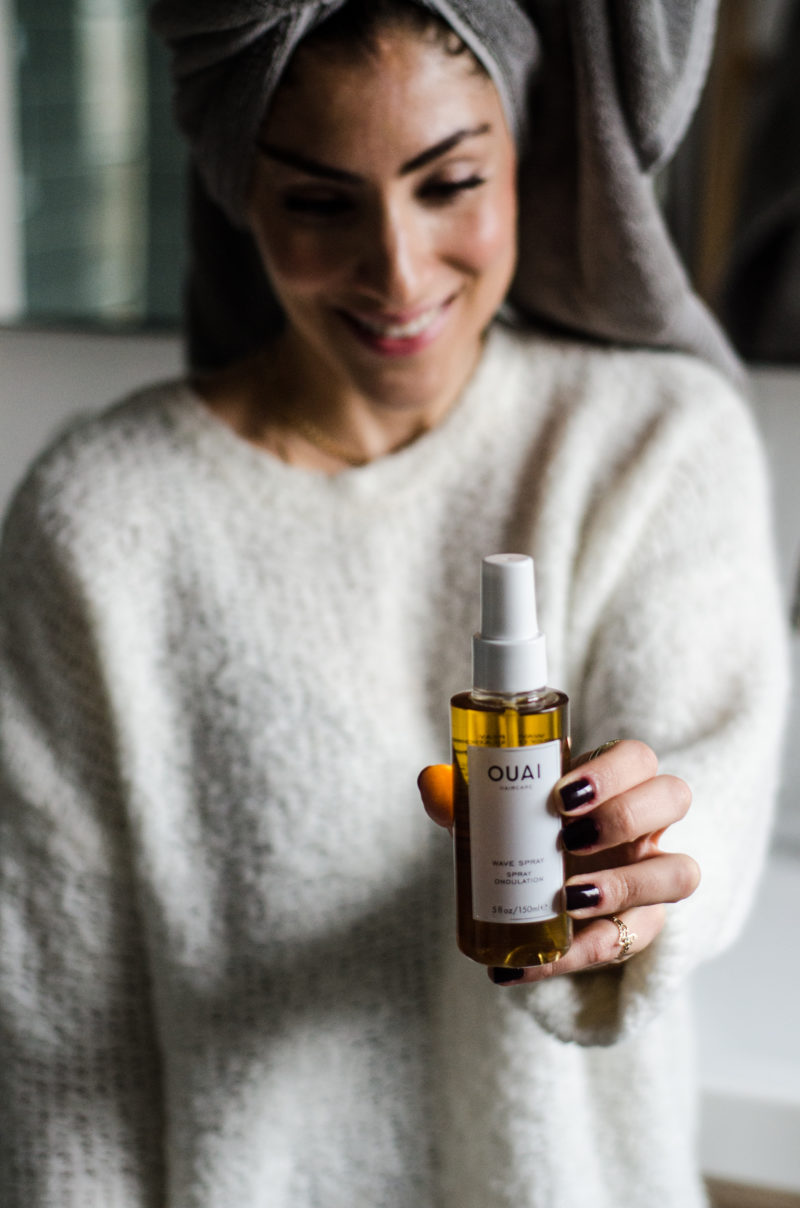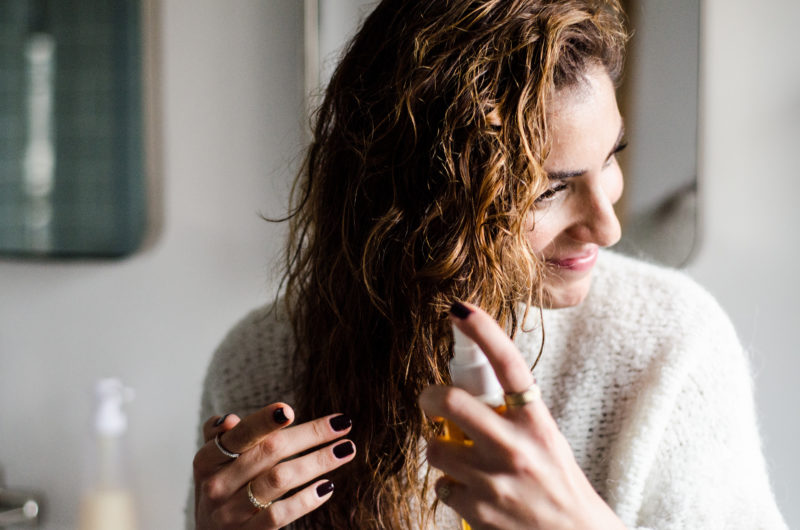 I've been using the same curl cream for ages now – I live by Moroccan Oil's curl defining cream. It's magic. It smells amazing (if they had a perfume I would buy it tomorrow), and it really helps define my curls so they look piecey & have a bounce to them. It's not a heavy product, and it doesn't make your hair crispy (my biggest pet peeve!). The end result is a shiny, bouncy, healthy curl. I apply a good amount (quarter sized amount probably works for most but I go overboard), spread it between my hands, flip my hair and scrunch it on the ends. I'll also run it through the pieces around my face because that's where I tend to get the frizzies.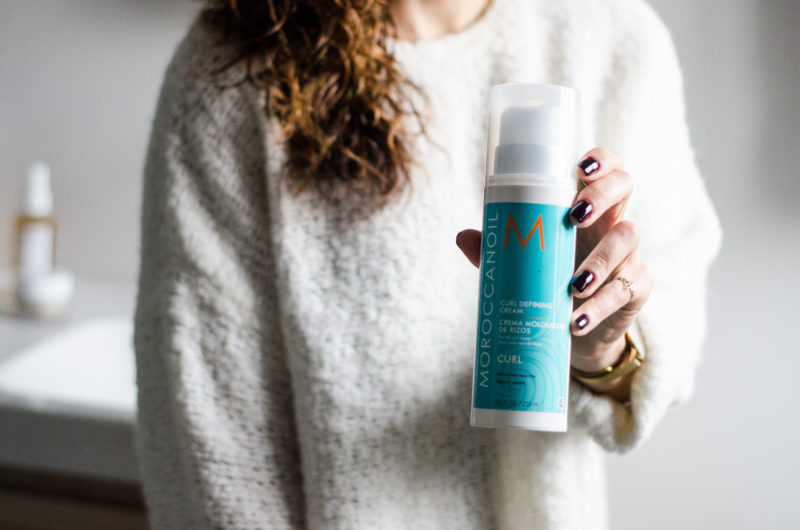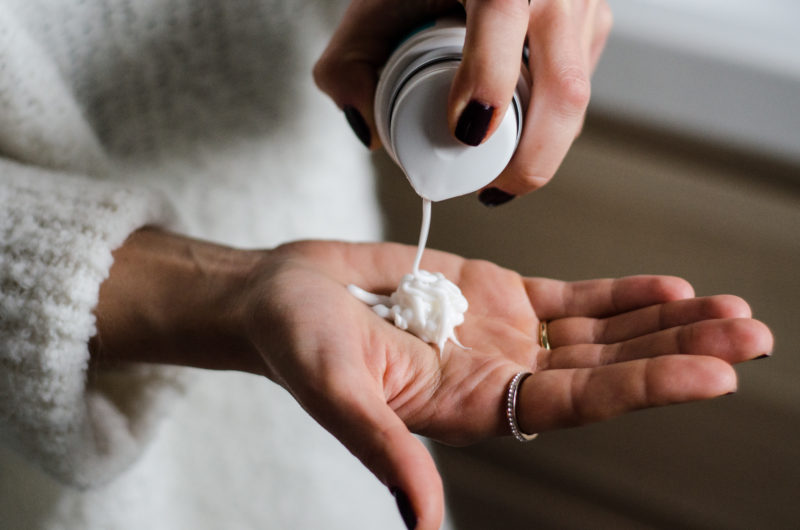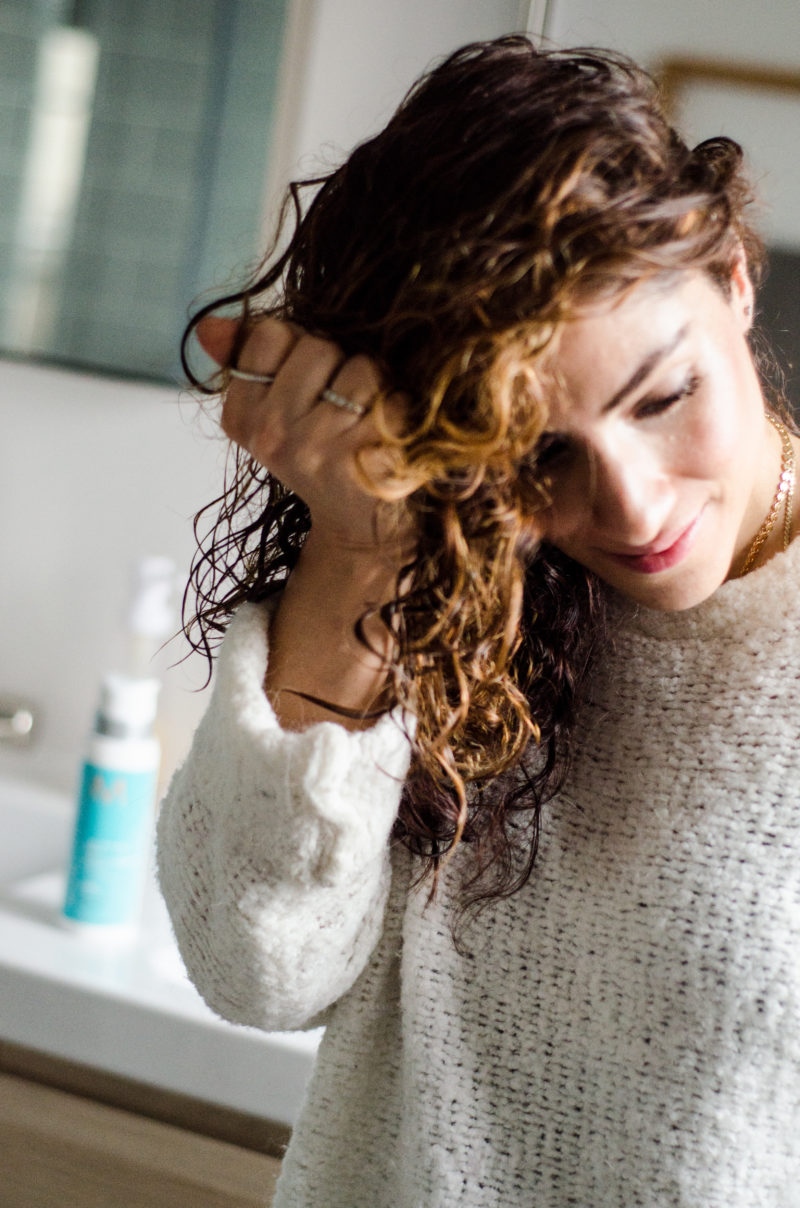 Now it's finally time to diffuse. I've had my SuperSolano dryer for maybe 10 years (these things last FOREVER), and add on the diffuser attachment. Similar to when applying product, I flip my hair and start diffusing section by section. Let the diffuser sit on each piece for a couple minutes at a time, to ensure the hair is dry from the roots to the ends. The less you move around your hair, the prettier, more defined your curls will be. I like doing the long pieces of hair in the back first, and then tackling the layers on top for extra volume.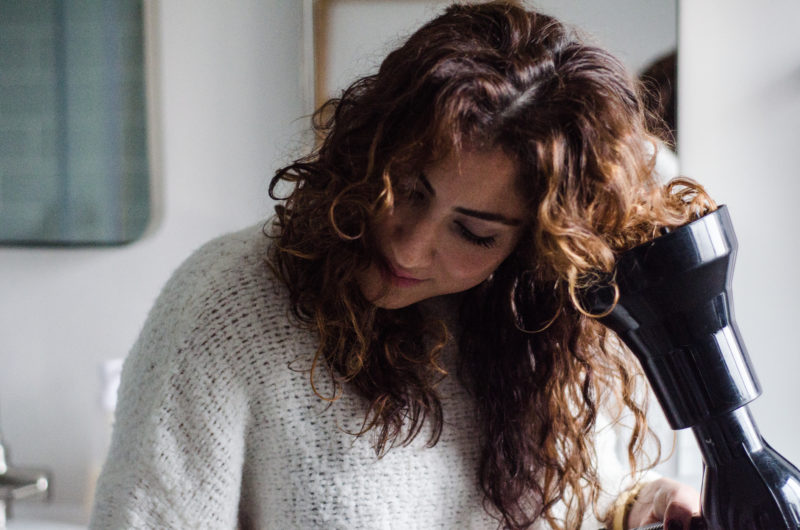 I don't always do this, but if I feel like my hair is not cooperating and I still have frizzy curls, I'll add a pomade to help define them more. I recently discovered Ouai's Matte pomade and am a big fan. I only apply a dime-sized amount to areas that need a little help (again, usually around my face). The pomade is also great for achieving the beachy wave look with a curling wand (I'll save that post for another day!). Another option is to add an oil – my go-to is Moroccan Oil's treatment.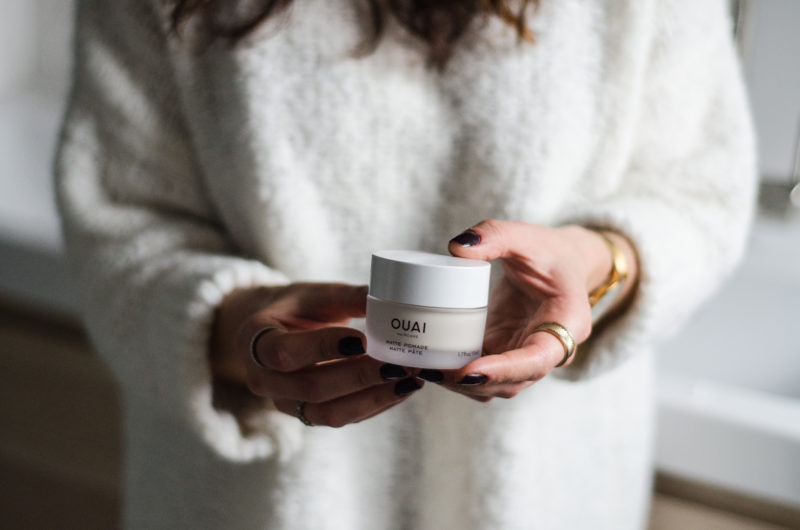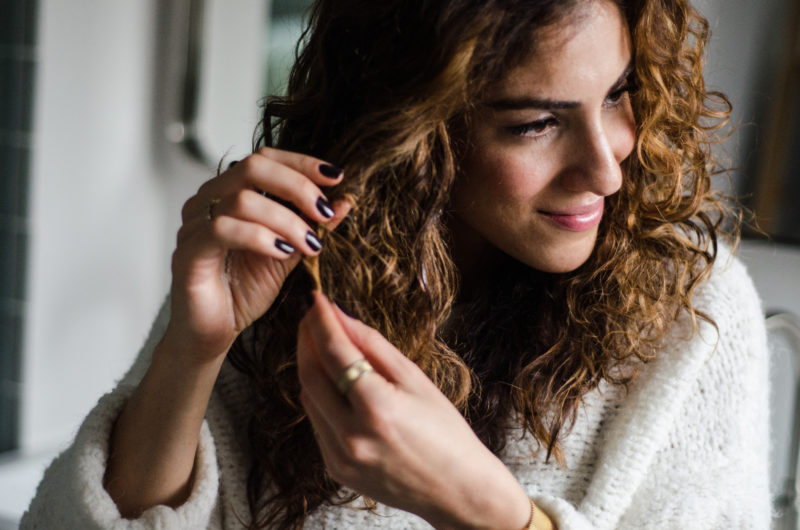 I don't wash my hair often, so I'll usually wear it 2-3 days after styling. I'll put it in a loose pony when I sleep and slightly wet it in the AM to touch it up a bit. That's really it! Hopefully, this helped you you learn how to style curly hair so you can try this at home!
SHOP THE PRODUCTS