It already feels like Paris was ages ago. At the same time, going through all of the pictures from our trip, I can still smell the croissants and baguette sandwiches we devoured, the fresh rain early morning on the Parisian streets. This was my second time in Paris, my last one being on my 25th birthday (apparently, I like spending birthdays in Paris, can you blame me?). The first time around, we extended our London trip and took the train for 24 hours in Paris. Let's just say we made the most of every minute, and by the time we had my birthday dinner we were EXHAUSTED. Ever since that trip, I wanted to come back to this magical place and experience it fully…with time to spare.
Though this trip also wasn't long, I felt like we had enough time to explore Paris like locals. We did some shopping, ate at the neighborhood bakeries, had nice cocktails at local spots (despite being slightly jet lagged the entire time). I seriously could not have asked for a better birthday…and I already can't wait to go back to this beautiful place.
We stayed in the Le Marais (our fav neighborhood in the city) at the Snob Hotel. The hotel decor was out of a magazine – we def got inspo for our own home! Highly recommend staying here if you're ever in town.
In the four days we were in Paris, we discovered so many delicious restaurants & bakeries, hip bars, unique shops. Here's a weekend guide to Paris, based on our recent experience!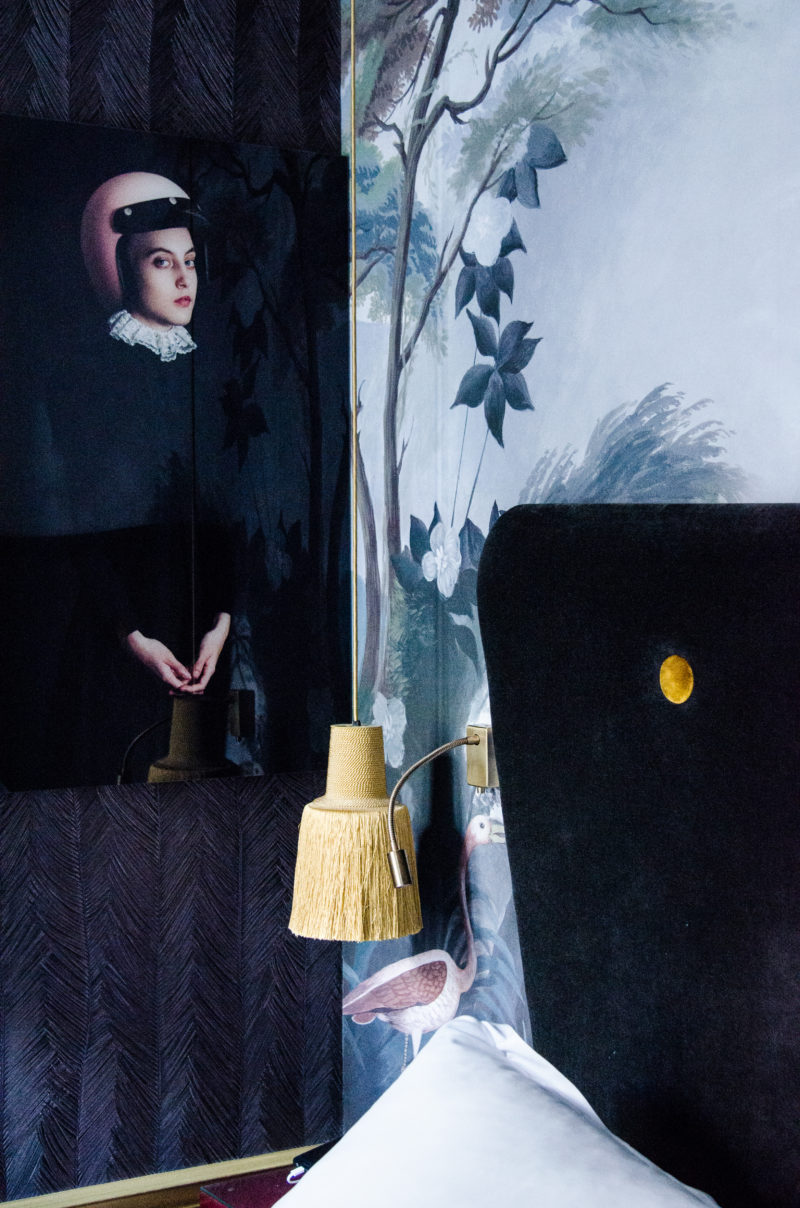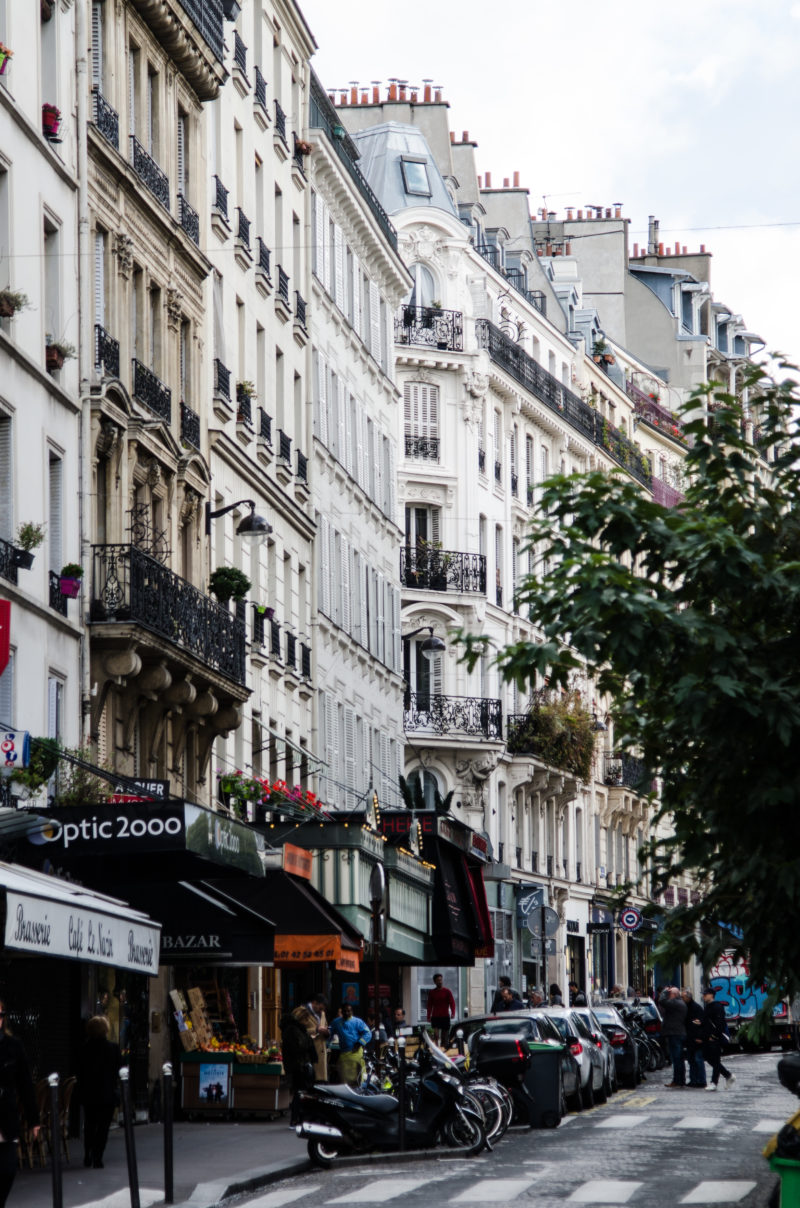 Poulette – Our first day, we arrived early morning exhausted after missing a night of sleep. After a long nap and little shopping, we decided to head to Poulette for dinner. It was right around the corner from our hotel, and they're known to have the best steak frites in Paris (per the New York Times), and it didn't disappoint! Great service, friendly staff and delicious steak.
Boulangerie de Rennes – You can't got to Paris without having a killer croissant, and with all the bakery options, you have to be strategic about where you go! This bakery was recommend by a friend who lived in France a while back – he specifically recommended the chocolate almond croissant. It was to DIE FOR. Not too chocolatey, but just enough to get the flavor, and mixed in the dough was an almond paste of some sort that was out of this world. Potentially my favorite thing I ate on the trip.
Chez Imogène – Leo and I both enjoy a good crepe (it reminds us of lazy summers in Greece), so Leo made sure to add a crepe place to our restaurant list! We headed here for brunch on a Saturday. We had to wait (warning if you plan on going – there will be a line), but it was totally worth it. We each got a savory crepe and got a sweet one to share. Both were delish.
Le Grenier à Pain – We headed to Montmarte on Sunday afternoon, and were craving a baguette sandwich. This place was right on rue des Abbesses, and it was just what we were craving. It seemed to be the neighborhood hot spot – we watched mom's picking baguettes for the house, stringing along their littles to the bakery. Cutest thing ever.
Little Red Door – I always have low expectations when it comes to Europe & cocktails. I thought Europeans mostly drank beer & wine, but it looks like that is changing! This cocktail bar had better cocktails than some bars back home, and it was so cute & cozy inside. Staff was amazing, fun & friendly, and the walk to the bar is pleasant because the neighborhood is beautiful.
Hotel du Nord – A few of our friends who live in Paris recommended this place, so we popped in for a late afternoon drink. It's has been around for 80+ years, so you can imagine how charming it is inside.
Mokonuts – Leo knows I have a major sweet tooth (you guys are well aware of this too), so he made sure we stopped at Mokonuts for an afternoon snack. They're known for their cookies, but unfortunately they were all out by the time we arrived. We enjoyed a quince cake, a halvah cake and cappuccino instead. It totally hit the spot.
Cuillier – An adorable coffee shop in Montmarte, because you'll need all the energy you can get walking up and down those hills!
L'au Du Fallafel – The best fallafel sandwich I've ever had, hands down. I had this my first time in Paris 5 years ago, and I've been dreaming about it ever since. There is a line, but the line is shorter if you eat in vs. take away.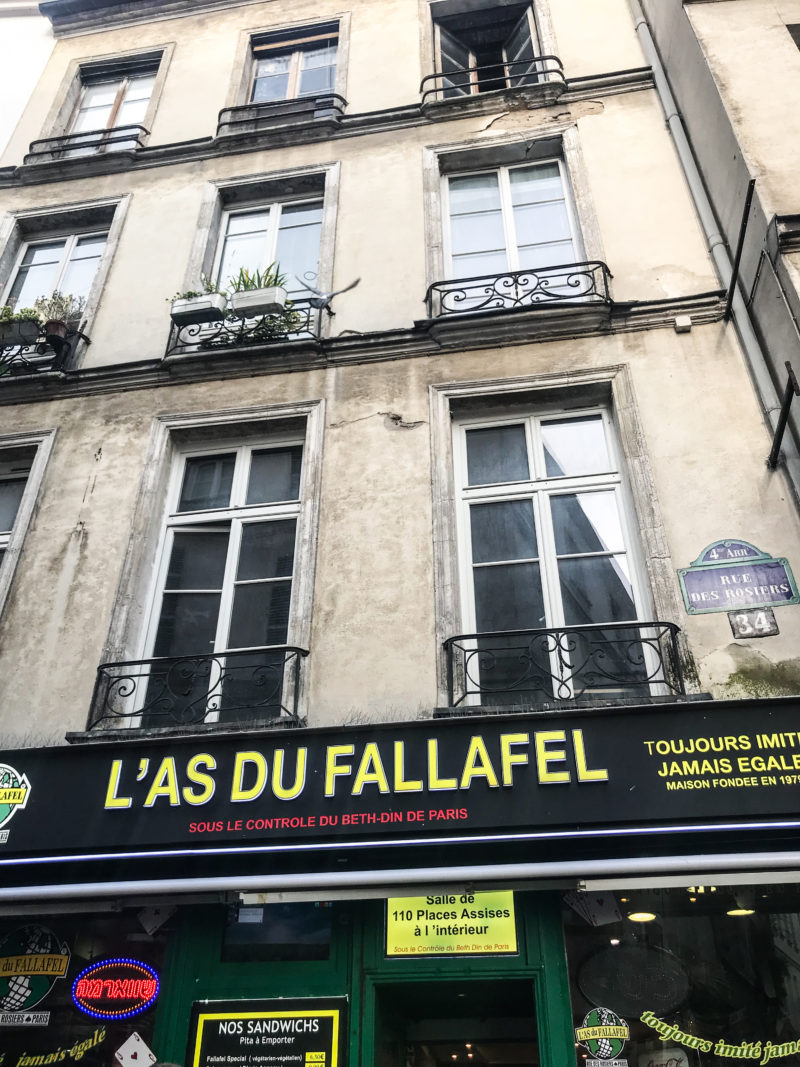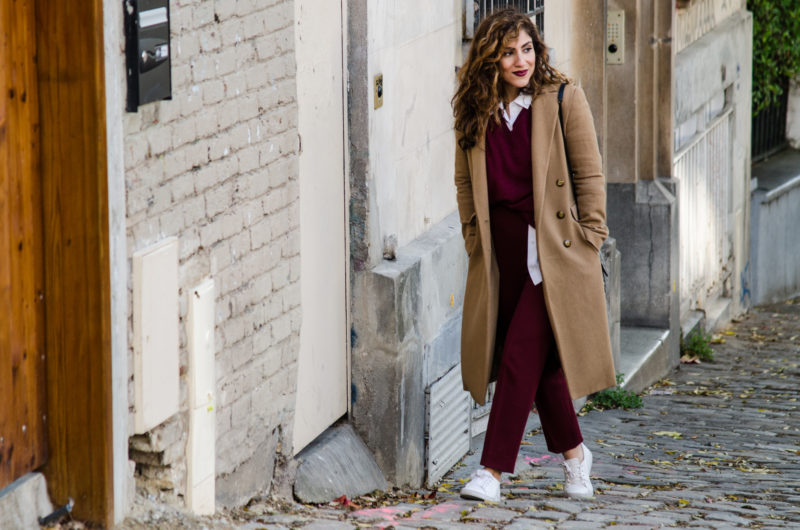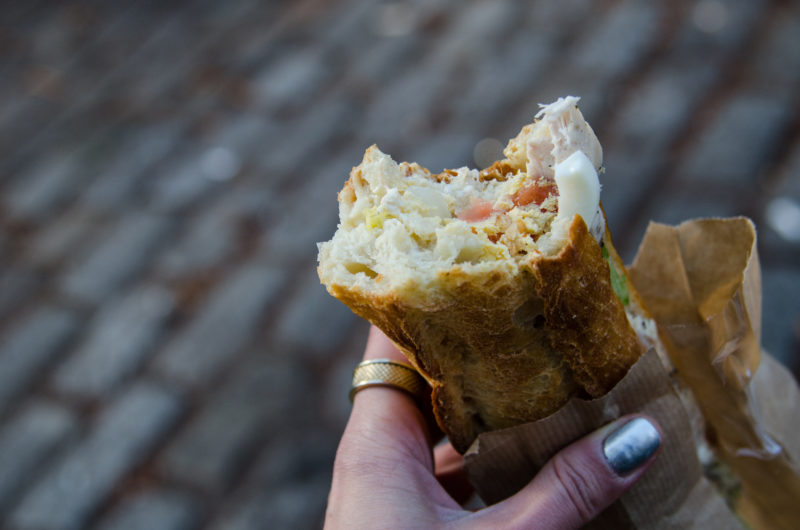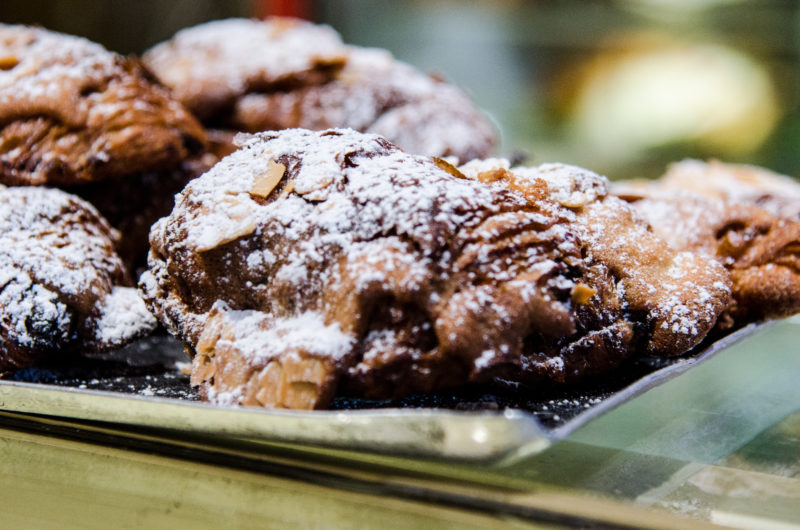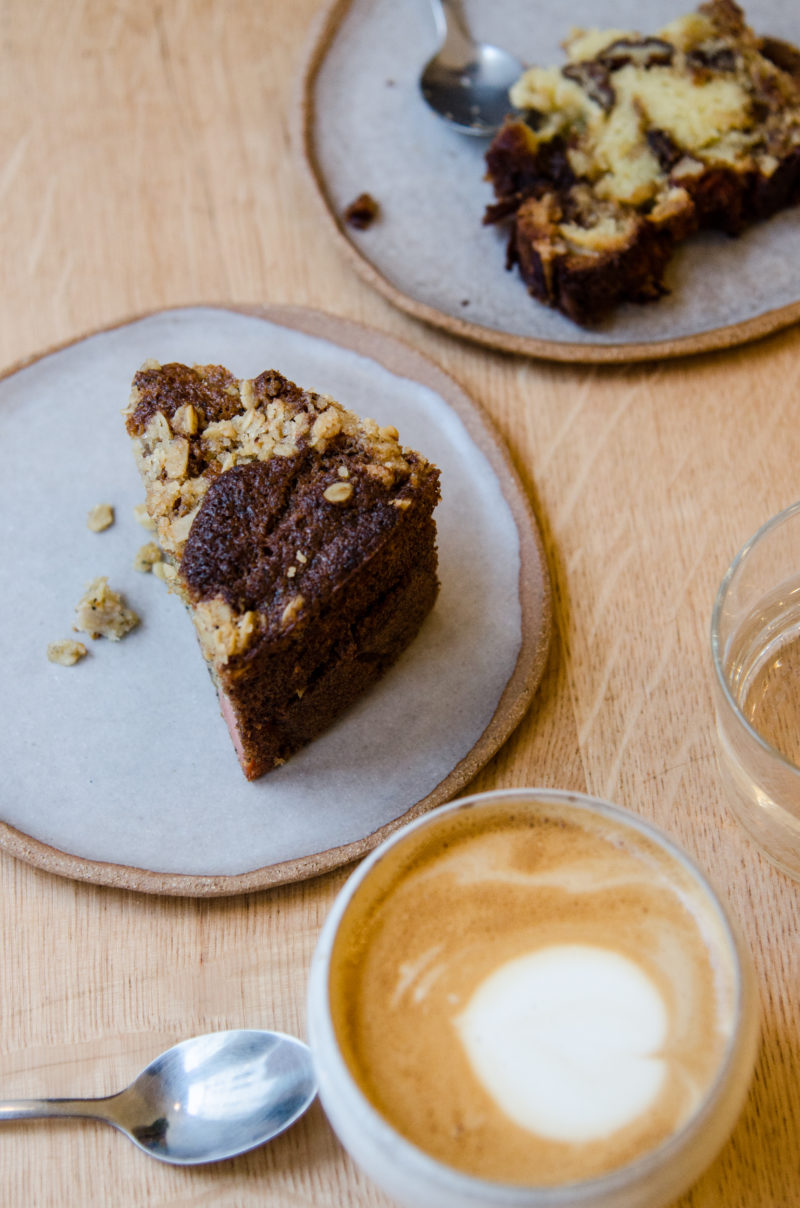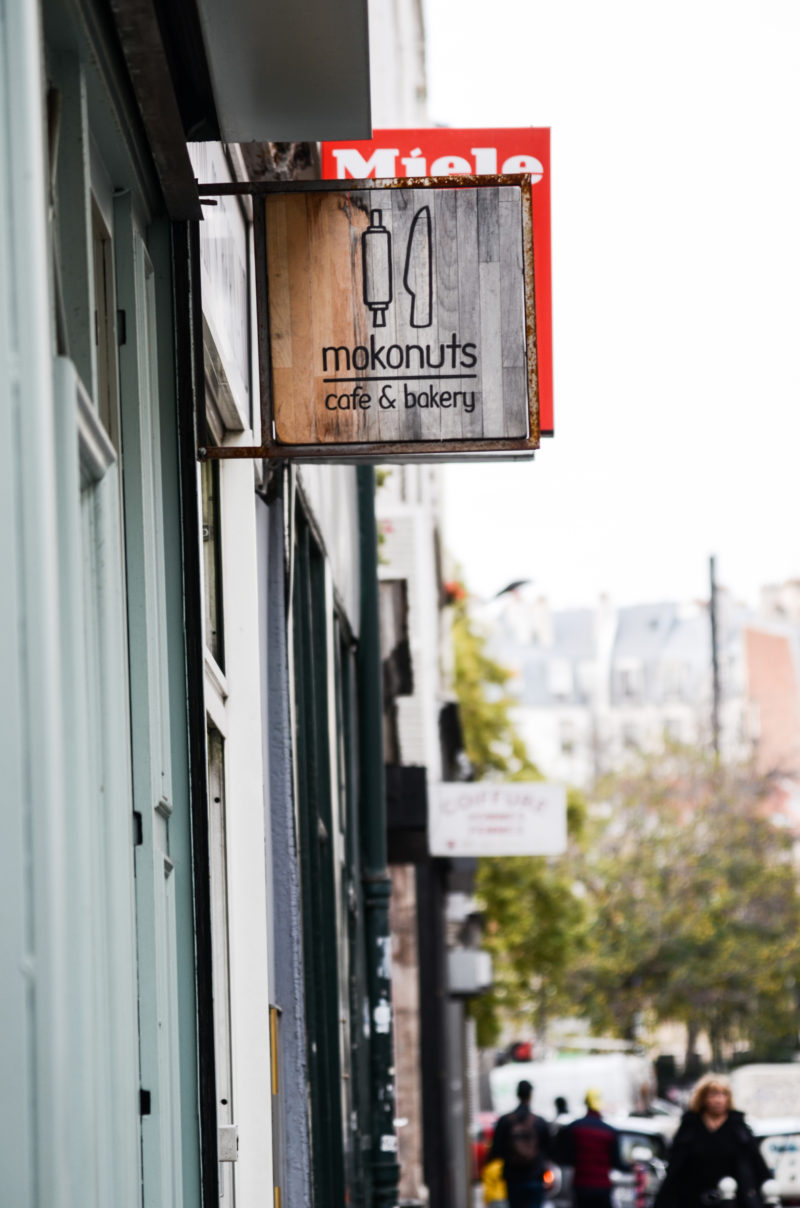 Vintage – I did an entire post on just the vintage shopping, because it's that amazing.
Merci – A fashion & home store, and a coffee shop all in one. Really cool space (hidden behind the main road) with unique products. We didn't check out the cafe, but it's supposed to be good!
Sezane – I feel like this store is all the rage! I tried to go in but the line was around the block (yes, people waited in line to shop for clothes). Good news is they have an online shop!
Leon & Harper – I don't know why I JUST found out about this store?! Beautifully made basics, with a touch of character. I fell in love with this jacket.
Fleux – The ULTIMATE home store. There are four separate shops (all on the same street), all focusing on one thing in particular (i.e. plants, furniture, home decor). Leo and I both loved this shop – in fact, I found so many cool brands here I'm going to write a completely separate post on that! Coming soon.
ba&sh – A typical French brand with simple, perfectly tailored and well-made clothing. On the pricier side, but the quality is phenomenal!
Jonak Paris – An affordable shop for women's shoes & leather goods. I bought a pair of Jonak oxfords my last trip to France! Great quality and won't break the bank.
There are also the French department stores like Printemps and Galeries Lafayette that are worth visiting!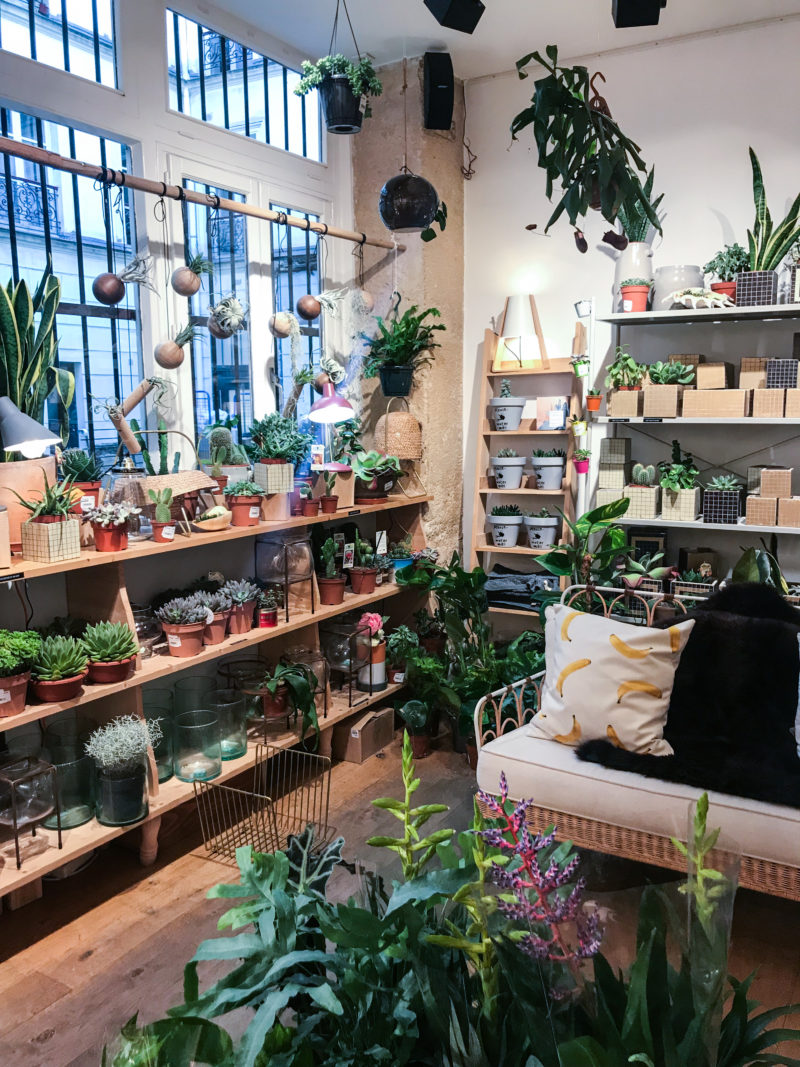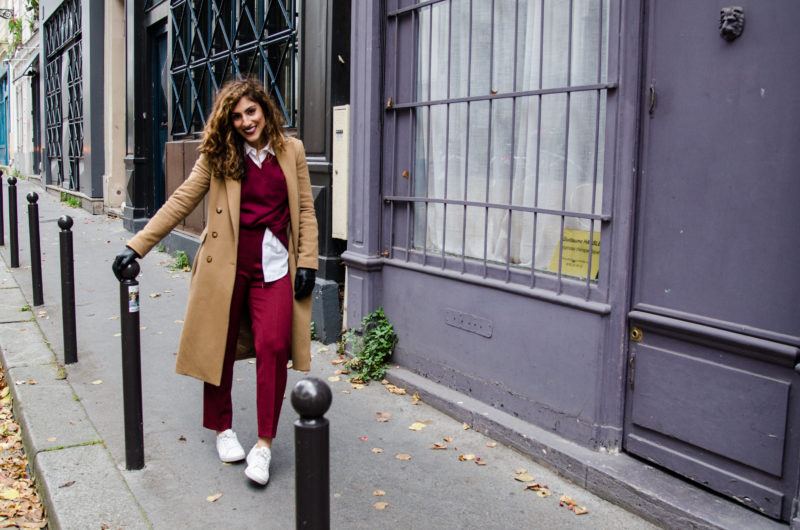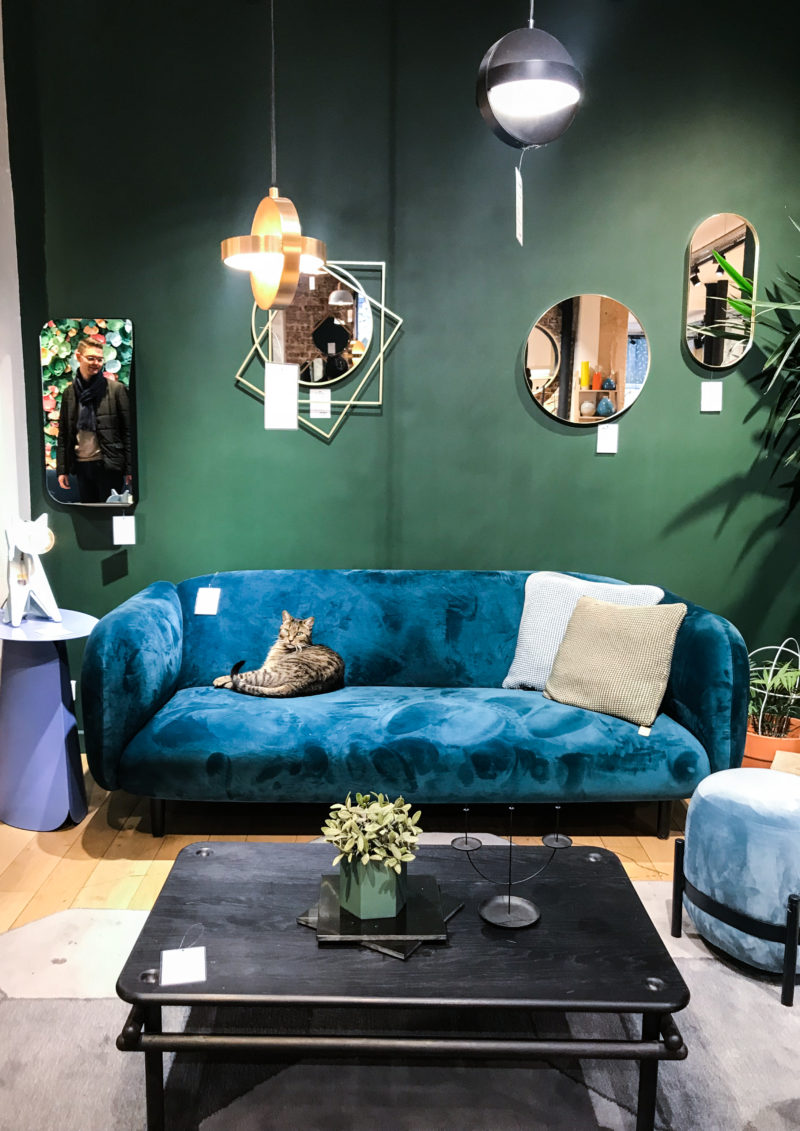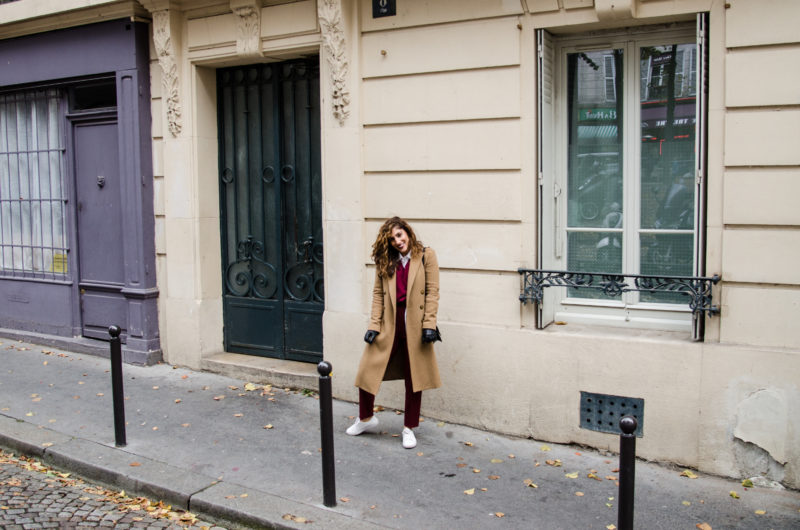 Shopping in Le Marais – of all the places we went, Le Marais was the best for local boutiques and vintage shopping. If you're going to dedicate a day for shopping, this is the place to go!
Venture out to Montmarte – super touristy, yes, but worth a visit nonetheless! It used to be where all of the artists dwelled back in the day, a lot has changed over the years but it is still special. Head up to the Basilica of Sacre-Coeur (the big white church on the hill), walk through the picturesque winding streets, and then head down to Abbesses to hit up local cafes and shopping. If you're up for it, you can even check out the Moulin Rouge (we didn't stop by, but we did drive past it!).
Palais de Toyko – Since my birthday was on a Sunday, we were stumped on what to do after dinner. After finding out that Palais de Toyko was open until midnight, we made it our evening activity! They had a really cool exhibit going, Days are Dogs, that went through each day of the week and how it makes you feel. Each day had a separate room of art, movies, video snippets, music. Such a cool experience.
…and of course the obvious things…walk by the Eiffel Tower, take the stairs up to the top of the Notre Dame (I think the best view of the city is up there!), the Louvre..the list goes on!