My first trip to Rome was about five years ago, and after spending just a few days there (it was right before Christmas!), it quickly became one of my favorite cities in Europe. The culture, the cool & effortless vibe, the FOOD, and of course, the beauty, took me in.
That's why, when my brother requested a Rome stop on our mini Italy tour, I didn't think twice. We walked our asses off, did a lot of sightseeing, ate a lot of pizza and pasta, and shopped away. Below are all the places we hit up in our few days there!
We stayed in Monti, a hipster neighborhood right by the Colosseum. It's a bit far from everything else, but I love that I feel like I'm living in Rome when I hang there. Just a really cool vibe. It's also close to the Roma Termini station so makes it really easy to get in and out of the city. I wasn't a huge fan of our hotel this time around, but last time we stayed at the Duca D'Alba hotel and it was awesome.
PS – Rome is super easy to get around, but if you need to cab it, I recommend downloading myTaxi (it's their version of Uber). Makes it super easy to get a cab and pop in the address of your destination! AND, it prevents you getting ripped off on any cab rides (because, well, when you're a tourist, that sometimes happens).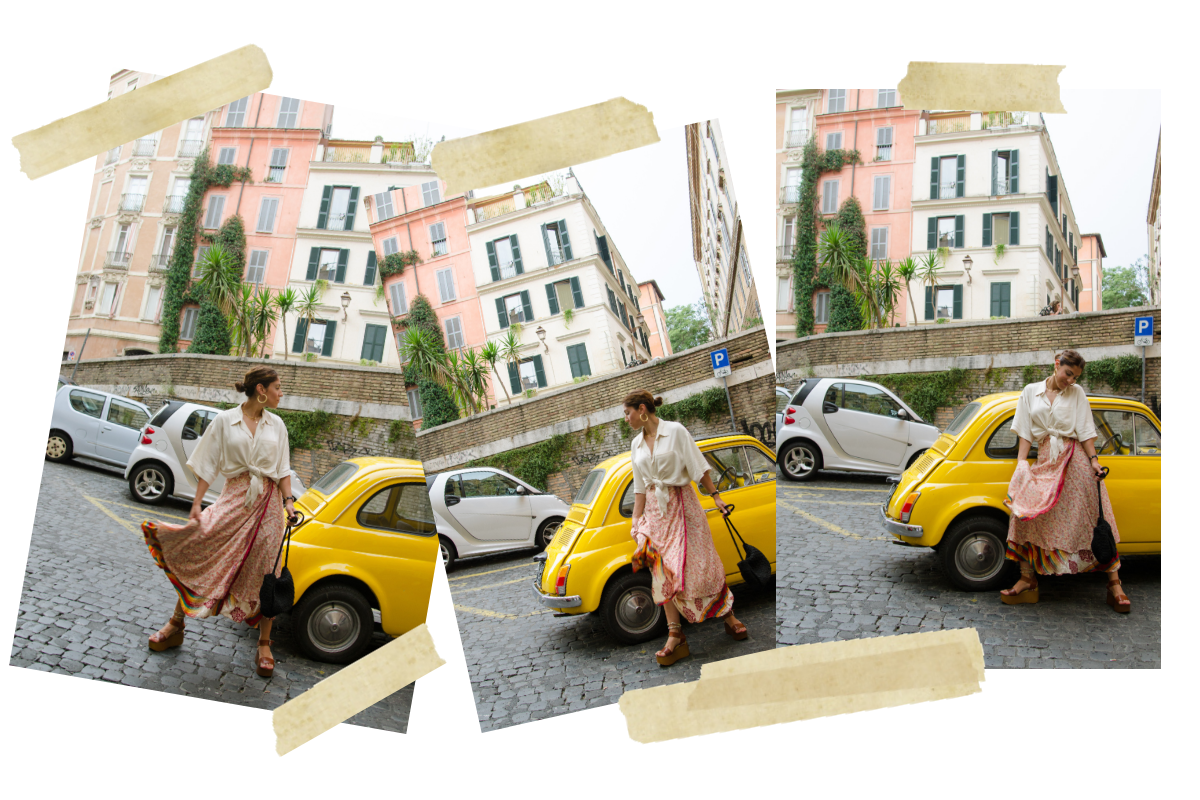 eat & drink.
Bir & Fud – This was our dinner spot the first night we arrived! Recommended by an Italian friend of mine, this spot was just what we needed. It was a laid back beer & pizza place in the center of Trastevere, packed with locals. Pizza was incredible and it was fun to stroll around the neighborhood afterwards. PS – people legit eat their own individual pizzas here, so don't be afraid to go there.
Analemma Cafe – after a few days in Rome, we wanted a break from Italian cuisine (I know, sounds crazy, but believe me, it will happen!), and found this cute little cafe right by our hotel. Def got Brooklyn vibes here – very cool, chill spot in the middle of Monti. I enjoyed a coffee and an avocado toast situation and it was lovely.
Gelateria del Teatro – Recommended to us by the locals, this spot is known to be one of the BEST gelateria's in town, and it totally lived up to expectations. We popped here after dinner one night and it hit the spot. It's in a touristy area, but SO WORTH IT.
Roscioli – Another recommendation from a friend, this was the one fancy place we went. My brother and I got a few appetizers, and each got a pasta dish. I got the cacio e pepe and my brother got the carbonara – both were out of this WORLD. The restaurant has a little deli & grocery store as well, so you can buy the special sauces they use there. Make sure you book in advance – you can do it online!
BeRe – Recommended by our Vatican tour guide, BeRe is where we stopped for lunch after the Vatican Museums. We actually saw our tour guide there! Ha. Pretty much the best eggplant parm sandwich (they call them Trapizzinos here) I've ever had. Cheap, not touristy, just perfect.
Cantiani – One of the things my brother and I discovered in Italy (and quickly became addicted to) was crema cafe. It's pretty much coffee flavored soft serve, but unlike any you've ever had before. You can get it almost anywhere, but we agreed the best one we had in Rome was here. Close to the Vatican, we stopped at Cantiani as we were exploring the beautiful neighborhood. Not sure if anything else is good, but DEF try the crema cafe. Fun fact – my brother and I both got sh*t on by birds outside this place LOL. Good luck?
Dar Poeta – This may have been my favorite meal in Rome. It was our last one, so maybe it's more sentimental than anything, but it was SOOOO good. We were dying of the heat in Trastevere on our last day, and decided we needed to stop for a late lunch before we left. This neighborhood pizza joint was nestled in a little corner on a side street. We sat outside, and indulged in the best rice balls I've ever had in my life, followed by pizza. It was glorious. We also accidentally ordered way too much house wine, and ended up almost finishing it. Good times.
Freni e Frizioni – the COOLEST place to grab an aperitivo before dinner. When we went they had on 90s hip hop and everyone grabbed a drink and sat around the fountain outside. I loved it.
Pronto – another day, another place for an aperitivo. This one was right by our hotel – super cheap, and another situation where people were boozing in the piazza, sitting around a fountain. We had so much fun that night.
La Taverna Dei Fori Imperiali – and last, but DEFINITELY not least…my ALL time favorite restaurant in Rome. Unfortunately, it was closed while we were here (summer holiday), but my last Rome trip Leo and I came here twice. The pasta is to DIE FOR…and it's right in the center of Monti, just a block from where we stayed. Book in advance!
A few other places we didn't go by were highly recommended – Da Sergio alle Grotte, Roma Sparita, Trattoria Da Enzo, Da Armando al Pantheon, Poldo e Gianna, La Matriciana.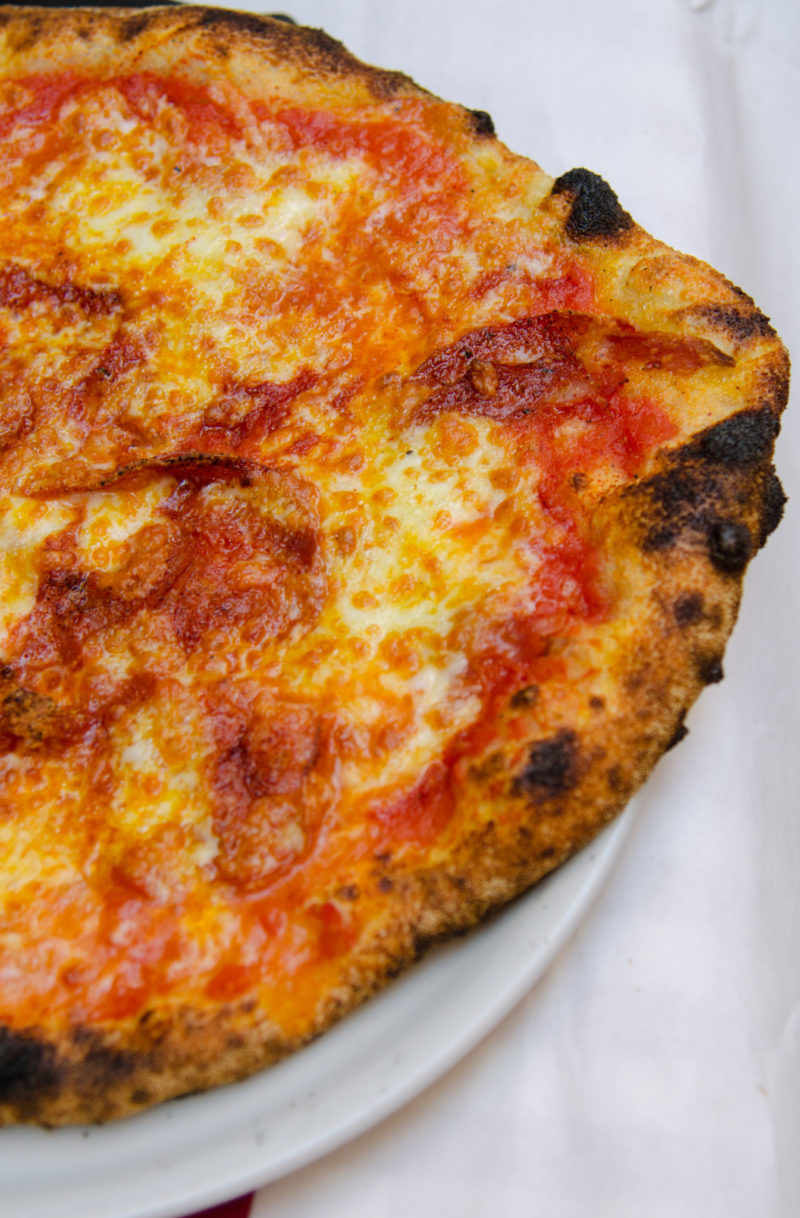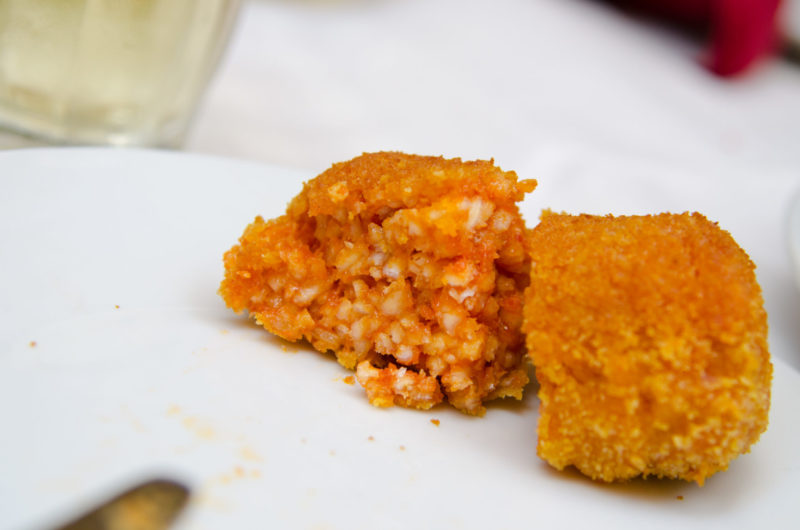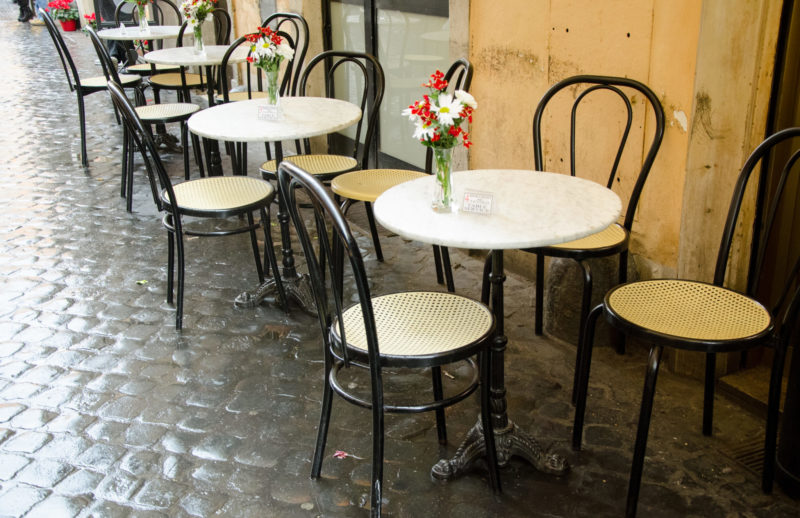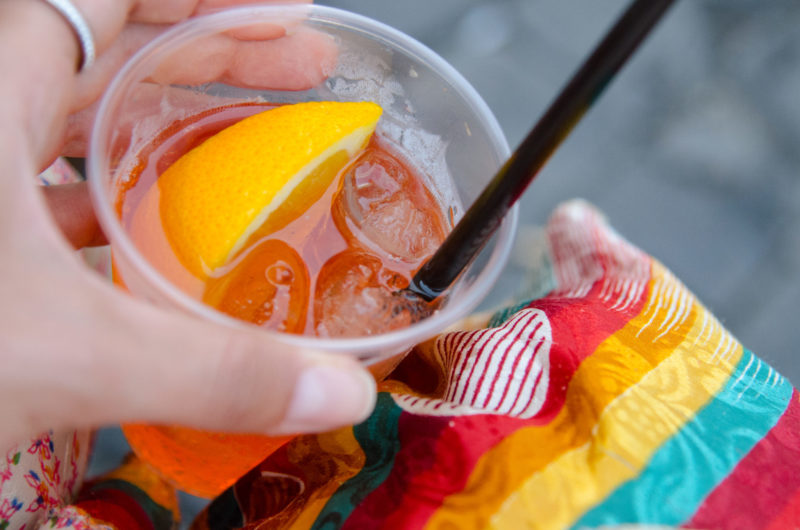 shop.
Sufir – A cute shop on the main shopping street in Monti, and where I got my black purse!
Jole creo – this place had the funkiest jewelry, all handmade.
Mercato Monti – Unfortunately, this market is closed in the summer, but I absolutely LOVED it my last trip. It's an indoor market right by the Cavour train stop, filled with amazing vintage finds and local designers.
Mercato di Ponte Milvio – a flea market right alongside the river! This is where I ended up buying the silk skirt I'm wearing in these photos! Even if you don't buy anything, it's so fun to walk through and the ambiance is perfect. Lots of bars/places to eat as well.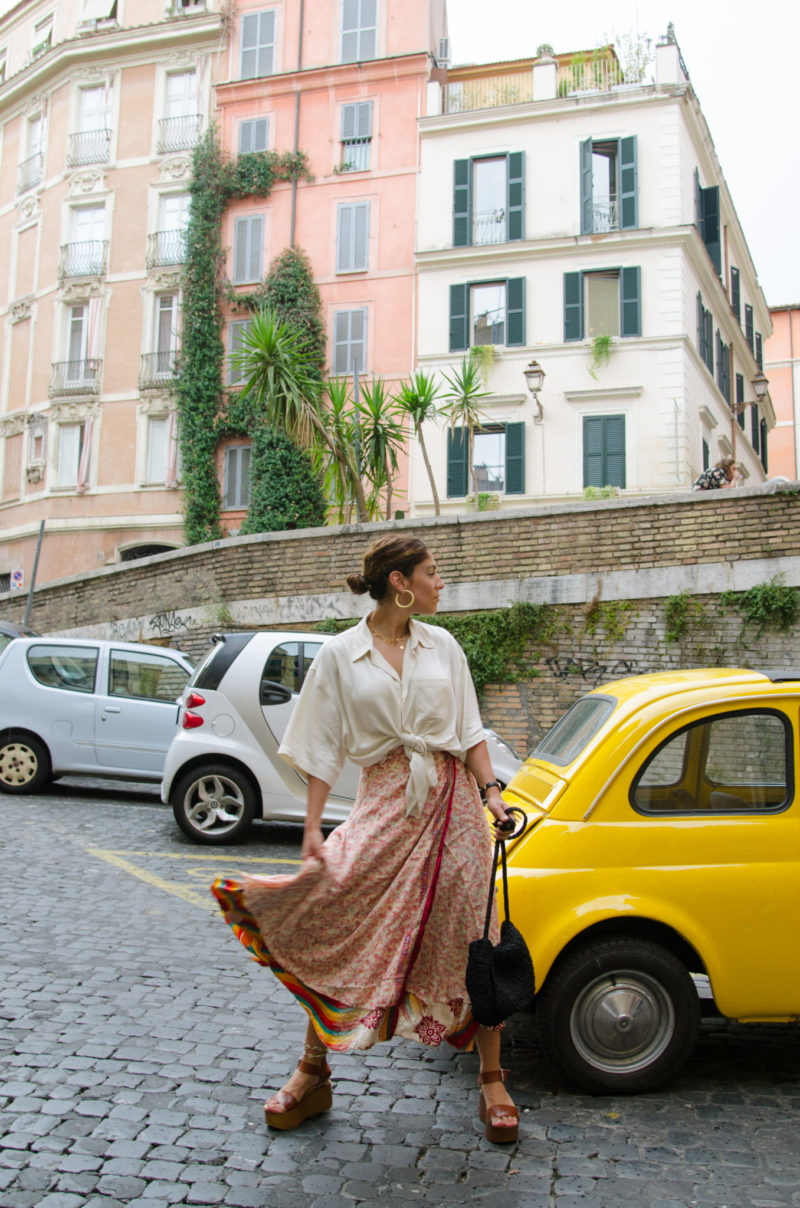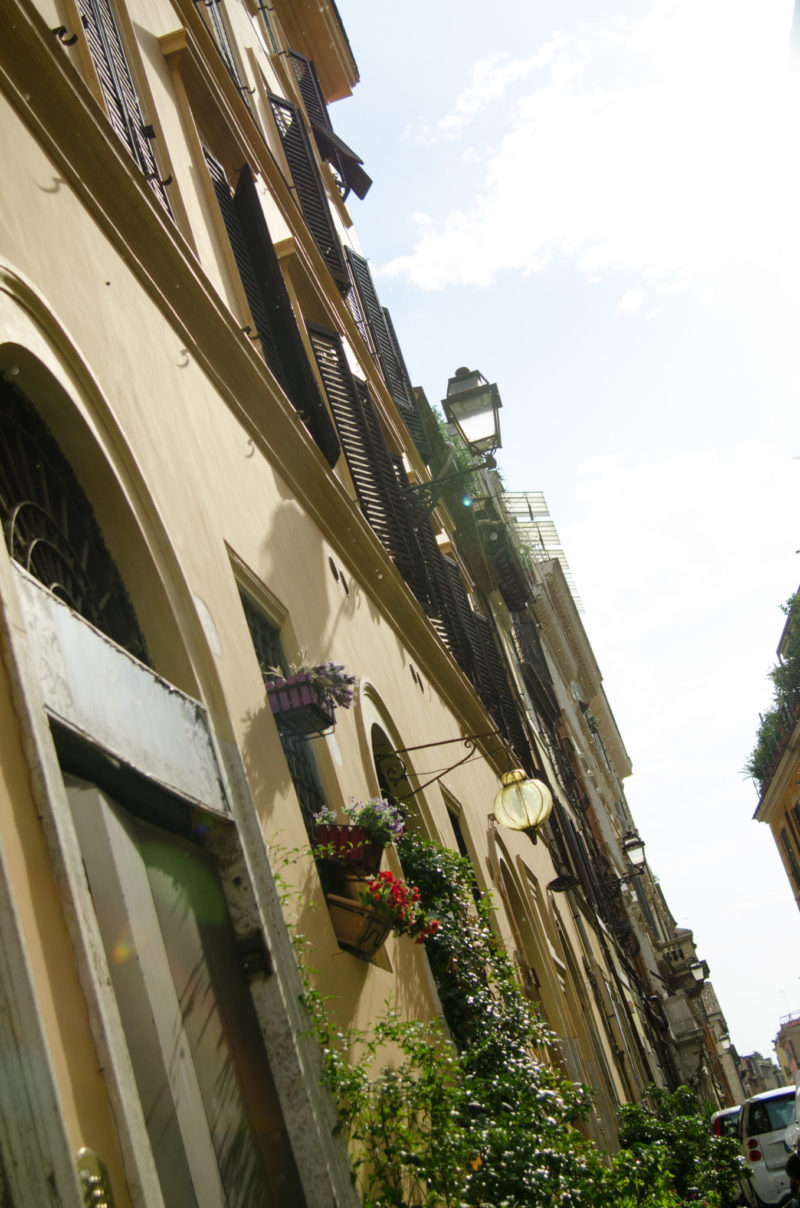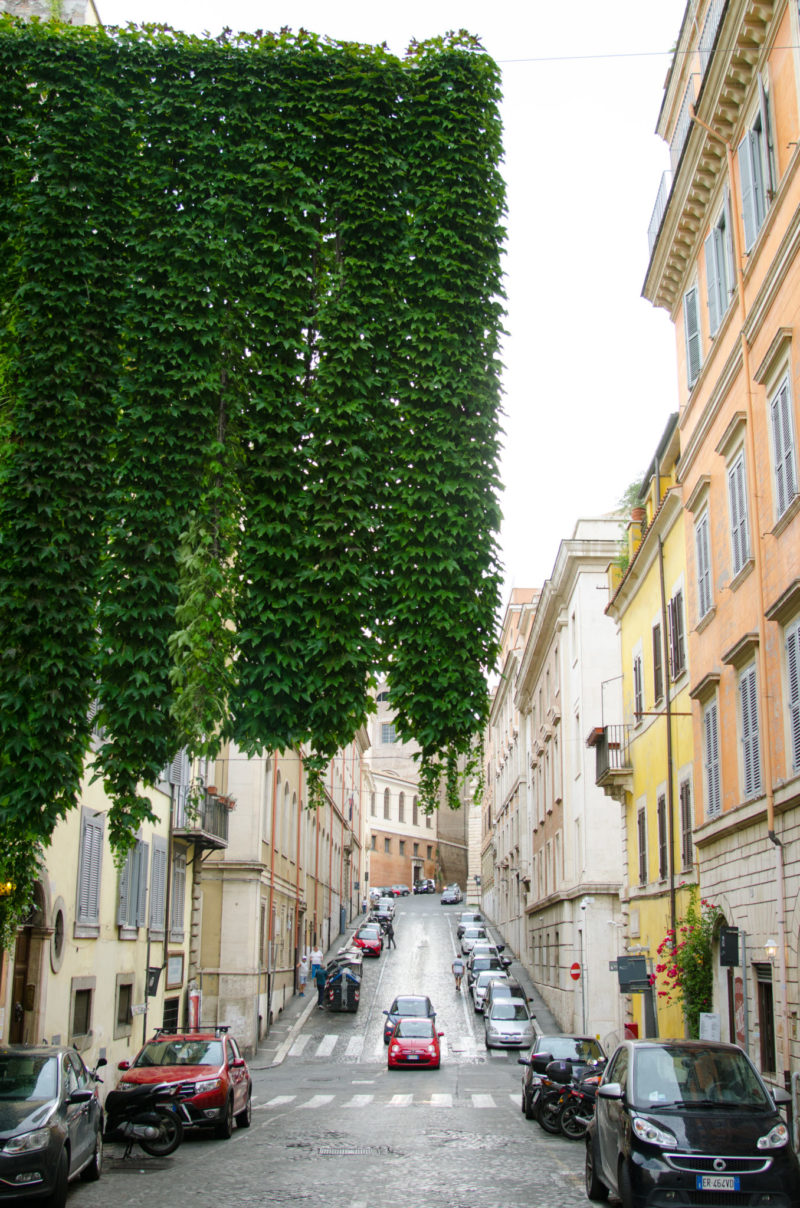 explore.
Vatican Museums – You can't go to Rome & NOT see the Vatican Museums. I think St. Peter's Basilica is cool, but it's not a highlight for me. The Sistine Chapel, however, is another story. I've seen it twice, both times I've been on the verge of tears. It is that amazing. We did an organized tour of the Vatican museum through City Wonders. If those aren't your thing, at least be sure to buy Skip the Line tickets, because the last thing you want to do is spend hours in line in the heat!
Colosseum – And of course, the Colosseum is a must see as well. My first Rome trip, we didn't make inside, so I made sure we did this time around. It is massive, and it's crazy to think what used to go on inside. We did an organized tour through here as well, although, I think a Skip the Line ticket would have been good enough. However, there are tours where you can explore the basement (where they held the gladiators), and I heard those are worth checking out.
The Roman Forum & Palatine Hill – Once you leave the Colosseum, head over the the Roman Forum (do a Skip the Line for this as well!), and take a stroll through the ancient city center. Once you walk through, make it up to Palatine Hill and check out the palaces & beautiful views of the city.
Villa Borghese & the Borghese Gardens – Funny enough, my gyno recommended that I go here! It was my favorite thing that we did sightseeing-wise. We did do Skip the Line tickets here as well, but it wasn't necessary. Not as touristy as some of these other places. The Villa Borghese was a summer home belonging to the Borghese family, who happened to be major art collectors. The home is one of many in a large garden, where you can rent bikes, grab gelato and perk up on a bench and read a book. I LOVED IT. In the Villa, you'll find paintings & statues from many of the famous Renaissance artists – Bernini, Caravaggio & more.
Neighborhoods to check out – Trastevere, Campo de' Fiori, Monti, Vatican City.