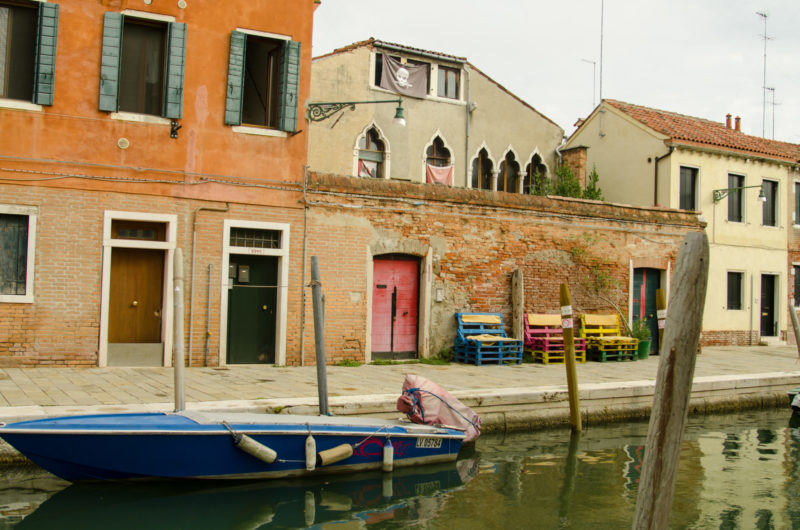 This post has been a long time coming! I've been meaning to write it up and it kept getting pushed back – but, I will say, it was kind of nice pulling this together almost two months after our trip because it feels like a hundred years ago. Going through these pictures and the highlights put a smile on my face. There are SO many things to do in Venice, and I'm pumped to share with you more dets on our trip!
Now, going into Venice, I really had NO idea what to expect. I heard mixed reviews from friends who had been before – that it was busy, smelled foul in the summer months, that it was dirty. After experiencing it firsthand, I could see why people felt they way they did. It IS busy, especially in the summer (and we were there in August which is PEAK season). It may very well smell, but lucky for us, it was slightly cooler than normal on the days we were there so we didn't get a whiff. It was rainy, which was challenging at times, but also romantic (hilarious that I was there with my brother) and somehow made this majestic city even more beautiful. All in all, I LOVED VENICE. I can't wait to go back. When I do go back, it will definitely be a winter trip – apparently, Carnival in Venice is prettttyyy incredible (at least that's what the locals touted!).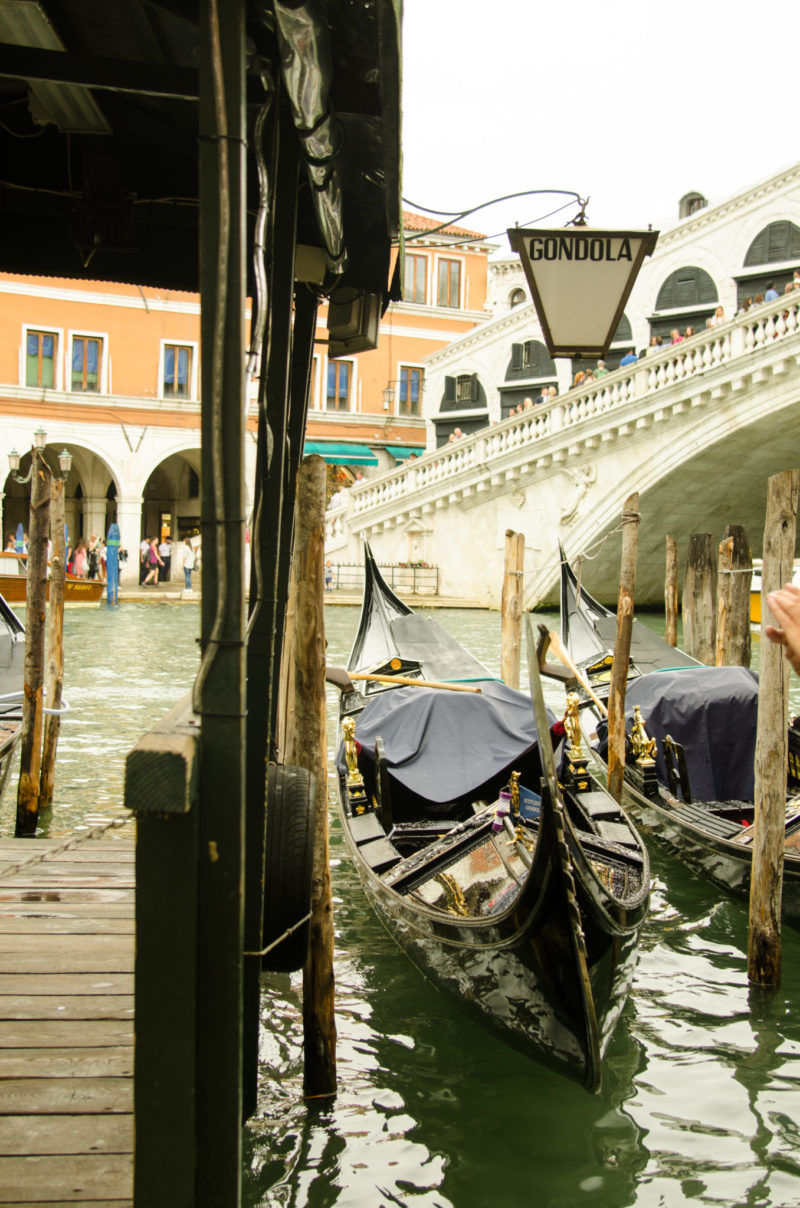 Venice has a completely different vibe than Florence and Rome. For one thing, it's in northern Italy so the cuisine is completely unique. A little heartier and also lots of seafood (vs. the pizza/pasta dishes in Rome). Let's not forget that the city is built on canals…legit no streets or cars! When my brother and I arrived, I assumed we'd have a leisurely walk from the train to our hotel which was just 15 mins away. That was until we approached a massive STAIR bridge in which we had to haul our luggage packed with sh*t we had accumulated on our various shopping excursions. We didn't think that one through…
We arrived at our hotel, sweating and panting. Our hotel, Hotel Tiziano, was slightly outside of the main town, which actually turned out to be quite nice. It was a 15 minute walk from the train station, and another 15 minutes to San Marco (where all the main attractions are). It's got more of local feel, not as touristy and close to cool local bars & restaurants. The service was excellent, breakfast was delish (& included) and our room could not have been ANY more Venetian :). I would DEF stay there again – it was super affordable too!
We spent two nights and one entire day in Venice, which was PLENTY of time. We got in late from Florence, crashed and woke up bright and early to explore the city the next day. Everything is walkable and you can hit up most of the sites by late afternoon. The city shuts down earlier than other Italian destinations, with restaurants closing around 10pm (def early for Italy!), so be sure to schedule your day with that in mind.
PRO TIP  – Google Maps is NOT GOOD in Venice! It will steer you in weird gang ways and dead end streets. Follow the crowds and you'll be fine (or ask a local, they're super helpful and feel for the tourists counting on Google Maps!).
eat & drink.
Farini – We stumbled upon this place while walking through the narrow, crowded streets in the rain. Seriously, just dumb luck. It was DELICIOUS. Lots of pizza options, sandwiches, focaccia…the perfect Italian lunch. It's in the center of San Marco, so perfectly located for an early afternoon pit stop.
Trattoria Al Ponte del Megio – This place was across the street from a restaurant that came highly recommended (La Zucca – DON'T GO THERE, they were such a-holes to us and refused to seat us even when the place was empty). Our concierge at the hotel recommended this restaurant instead, and it was just what we wanted. Outside of the tourist trap, it was located in a super cool hood where the locals hang. It's right on a canal, and we were able to sit outside and enjoy fresh seafood & wine. It was amazing.
For drinks – if you want more of a local feel, head to Cannaregio for drinks at Birreria Zanon.
A few other restaurants that were recommended – Remigio, Da Celeste, Ristorante Al Giardinetto da Severino, A Beccafico.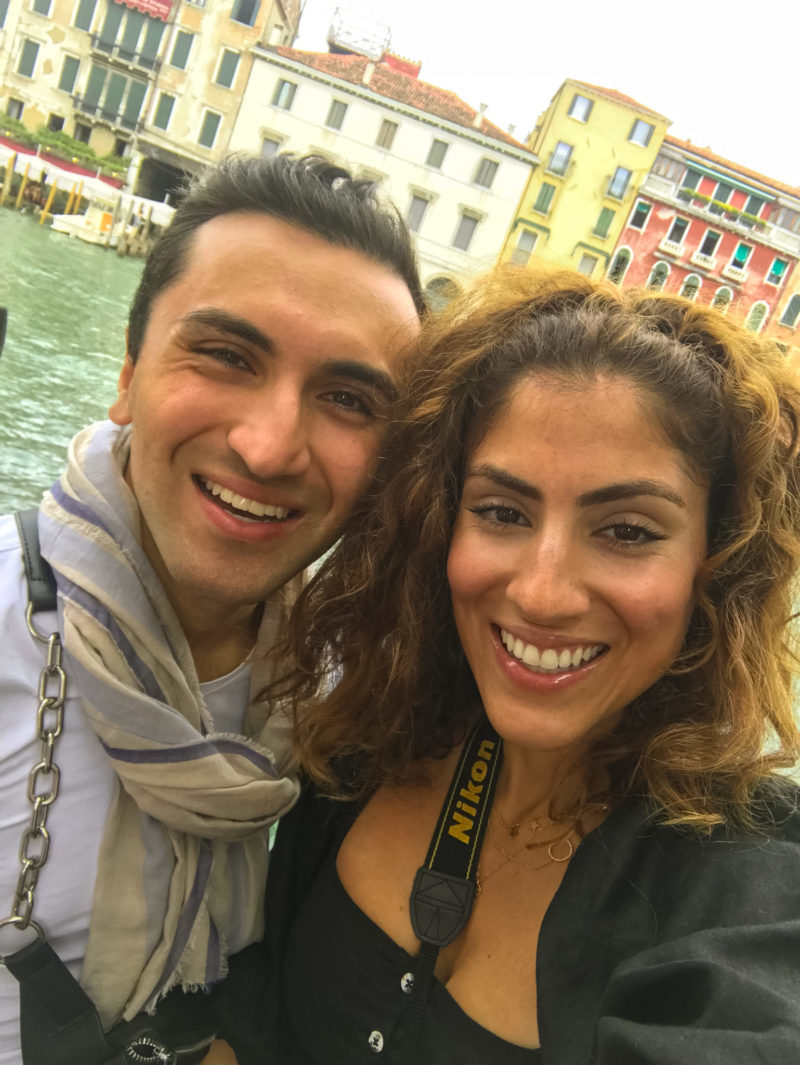 shop.
The leather stores – I don't have a specific one (so many of them didn't even have names!), but the leather in Venice is MUCH cheaper than Florence and it all comes from Florence. The stores are all over Venice, especially in San Marco. Hit up a bunch of them and get a feel for pricing before pulling the trigger on anything, and don't be afraid to bargain! I got killer deals on purses here (leather bags for less than 40 euro!).
Madera – this adorable pottery & jewelry store caught my eye as we were passing by. It's on the pricey end but definitely worth stopping in. So many unique pieces! It's in the Dorsoduro area which is not as touristy as other parts – lots of cool shops & boutiques in this neighborhood.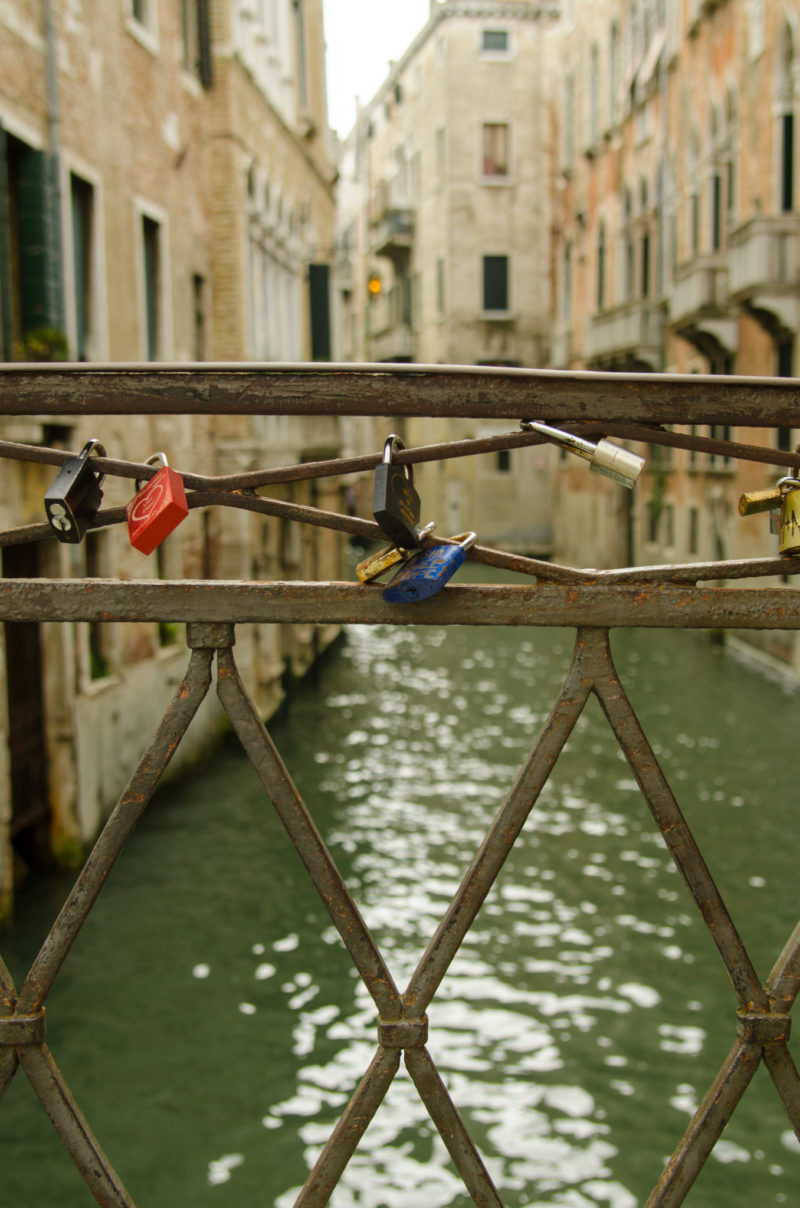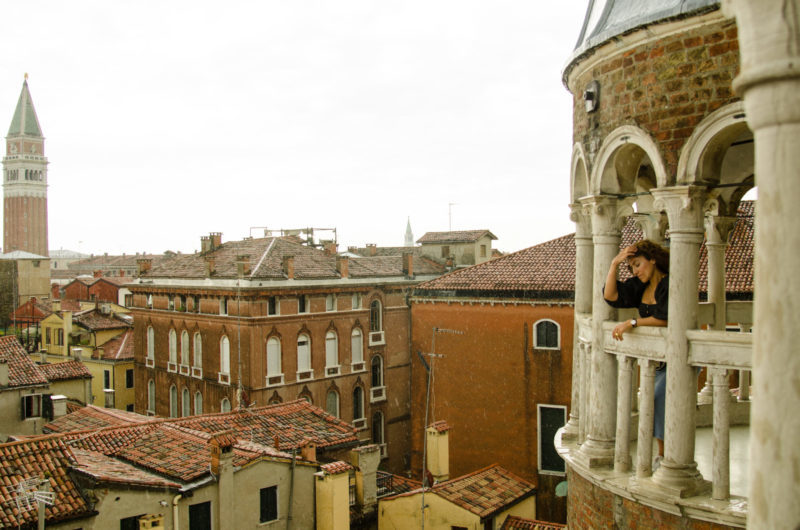 things to do.
Scala Contarini del Bovolo – THIS WAS SO COOL! AND, bonus is that it's not on the top of the list for most people so no one was there. It's the tallest spiral staircase in Venice, and was built in the 1400s. Beautiful views of the city from here, you can see the rom here you can see the Campanile di San Marco, the Basilica di Santi Giovanni e Paolo, and even the Teatro la Fenice.
Basilica di San Marco – We saw a lot of basilicas on our Italy trip, and this one BY FAR was my favorite. It's over 1000 years old! The architecture and ornate decor is just incredible. It's just (if not more) stunning on the inside than it is on the outside. Be sure to get Skip the Line tickets to get in, it gets packed.
St. Mark's Square – after you check out the basilica, take a walk around the square. You'll find live music, cafes, shops, the works. You can even stop for an aperitivo, just expect to pay a little extra for the scenery ;).
Doge's Palace – we actually didn't do this, but it came recommended & happens to be one of the main attractions in Venice. It's right next to the Basilica di San Marco, so you can hit them up back to back.
The Grand Canal – Obvi, you should check out the main attraction of Venice! This is the main waterway, surrounded by colorful palaces & full of gondolas. It's sort of out of this world – feels like a fairy tale.
Ponte di Rialto – The historical, 400 year old bridge, that sites right on the Grand Canal. It's considered to be the heart of the city. Great views, and perfect for a photo opp!