Sigh. Florence. Where do I begin?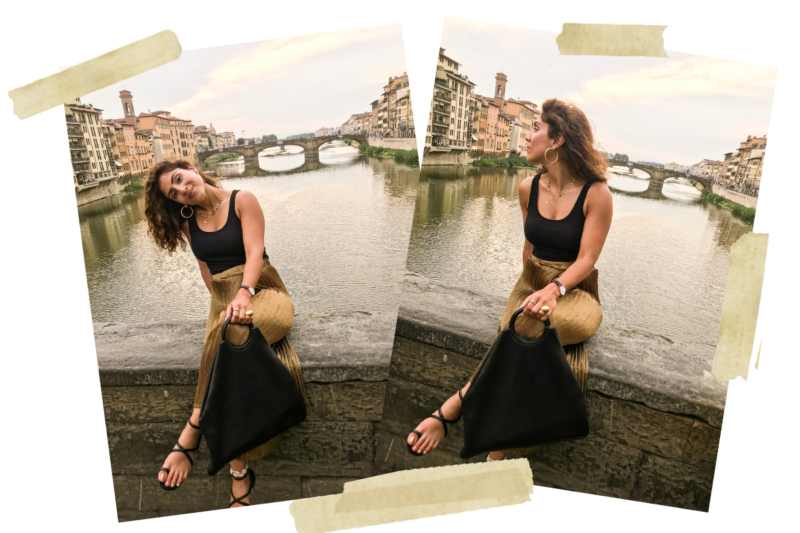 I'm already counting the days for when I return (nothing is in the books, but ya know, a girl can dream!). I didn't know that I could love a city as much as I love Rome until I arrived in this place. It's beautiful in a completely different way – the art, the romance (funny that I was here with my brother – people thought we were a couple at times…sh*t got weird to say the least), the scenery.
I loved that it wasn't nearly as overwhelming as Rome, yet somehow I felt like there was MORE to see. The entire city is walkable, and it's very easy to get around as all the main attractions are blocks from one another. It was old, but not as old as Rome, so it has different look and feel to it. We had three full days to explore this historic city, and we spend 99% it walking the streets and museums.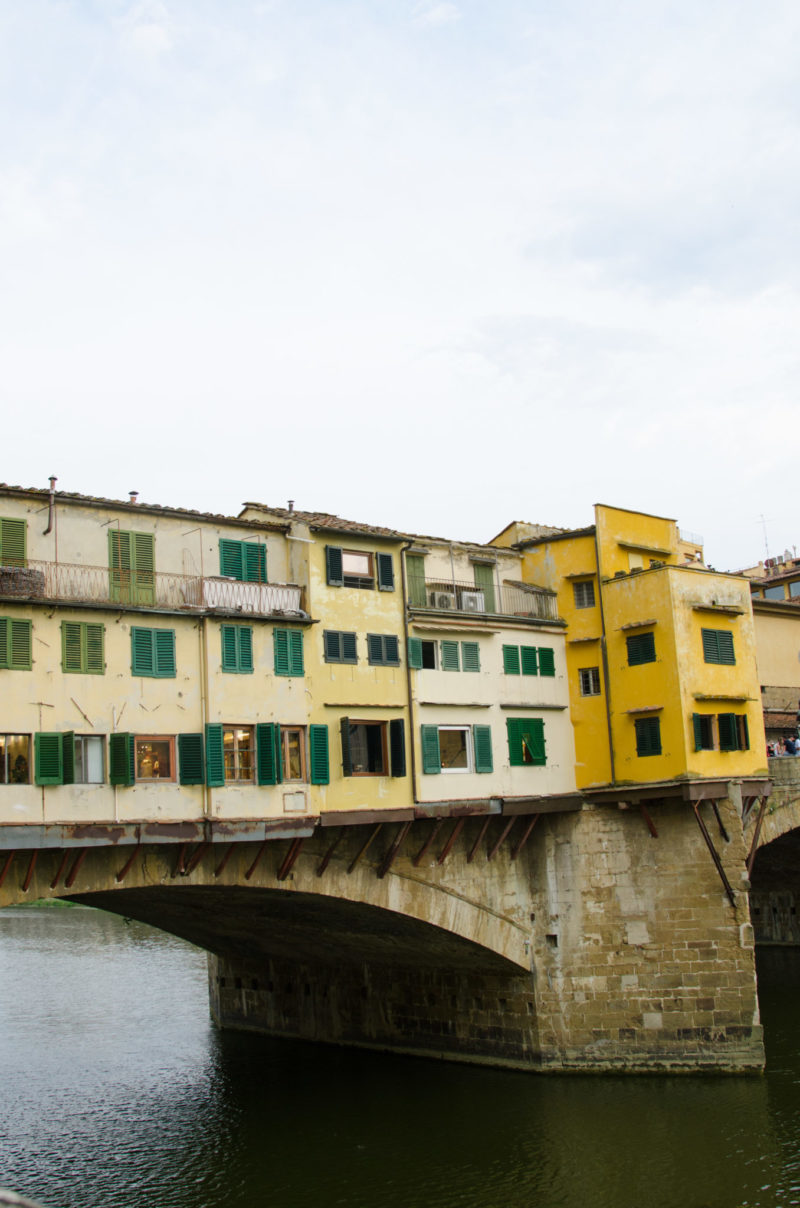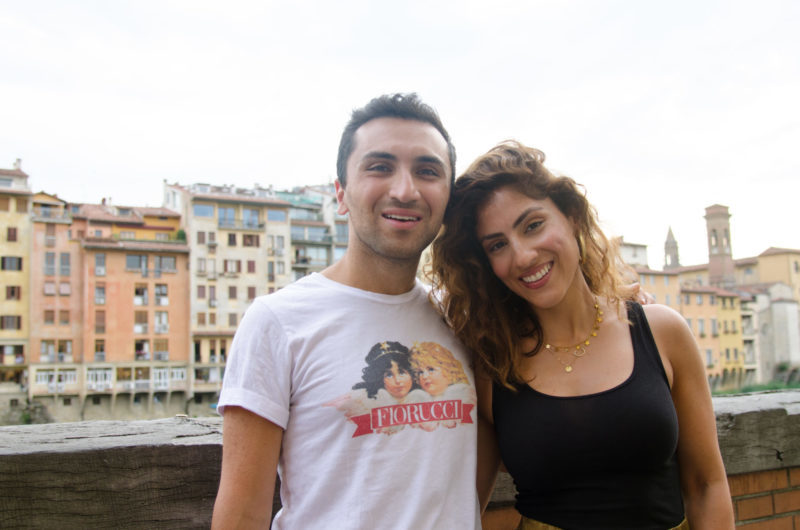 We stayed at Hotel Rapallo, which was just lovely. I couldn't recommend it more. It was about a 15 minute walk from the Duomo, which was just perfect for us. The staff was friendly & attentive, and the hotel was updated and clean (& had an elevator!). Free wifi, breakfast & afternoon snacks (the breakfast was DELISH!), overall super affordable. Loved it and would absolutely stay there again. It is also a straight shot on the bus (or a 15 minute walk) to the S.M. Novella train station, which was convenient for us as we were traveling to Venice after.
eat & drink.
Osteria del Cinghiale Bianco – We didn't eat here, but I walked by this place a few times and can say that it looked damn good. The reviews seem to agree! It's on the other side of the river from the touristy part of town (Pro tip – eat & drink on the other side of the river! Less touristy, better food & cheaper).
Mercato Centrale – We came to this market 2 or 3 times while in Florence, and had lunch there twice. It is the PERFECT lunch stop – pop by here in the middle of the day when you have a break in between museums. You will thank me later. The first floor is mainly comprised of dozens of mini grocery stores, perfect for gifts and things to bring home (think truffle oil, sun dried tomatoes, spices, cheese, pasta sauce etc). The second floor is all FOOD. From pizza to pasta to salad to sandwiches…they even had VEGAN food! It was amazing. Mouth is watering just thinking about it.
5 e Cinque – This is a vegetarian place recommended by a friend (who just so happens to be Florentine!). I stopped here on a night my brother and I split up – he met a friend for dinner and I enjoyed my night solo – we had a much needed break from each other, ha. I had my solo dinner at 5 e Cinque, it was so chill and the food was delicious. I can still taste my dessert – it was a thick, foamy, tart yogurt with blackberry jam. AHHH SO GOOD.
Trattoria dall'Oste – One of the dishes Florence is known for is the Florentine Steak. It's a must have when you're there! Though my Florentine friend had sent me a list of steak restaurants (see below for the list!), we ended up here somehow for dinner (either the other places were booked or this one was closet to us). Luckily, it was delish! The one drawback? It was SUPER touristy. Still affordable, but touristy. The steak was super good – meant to share with one other person at LEAST. We also got the mushroom risotto which was tasty as well.
Other places to go for Florentine Steak – Perseus, Buca Lapi, All'Antico Ristoro di Cambi, Restaurante Il Latini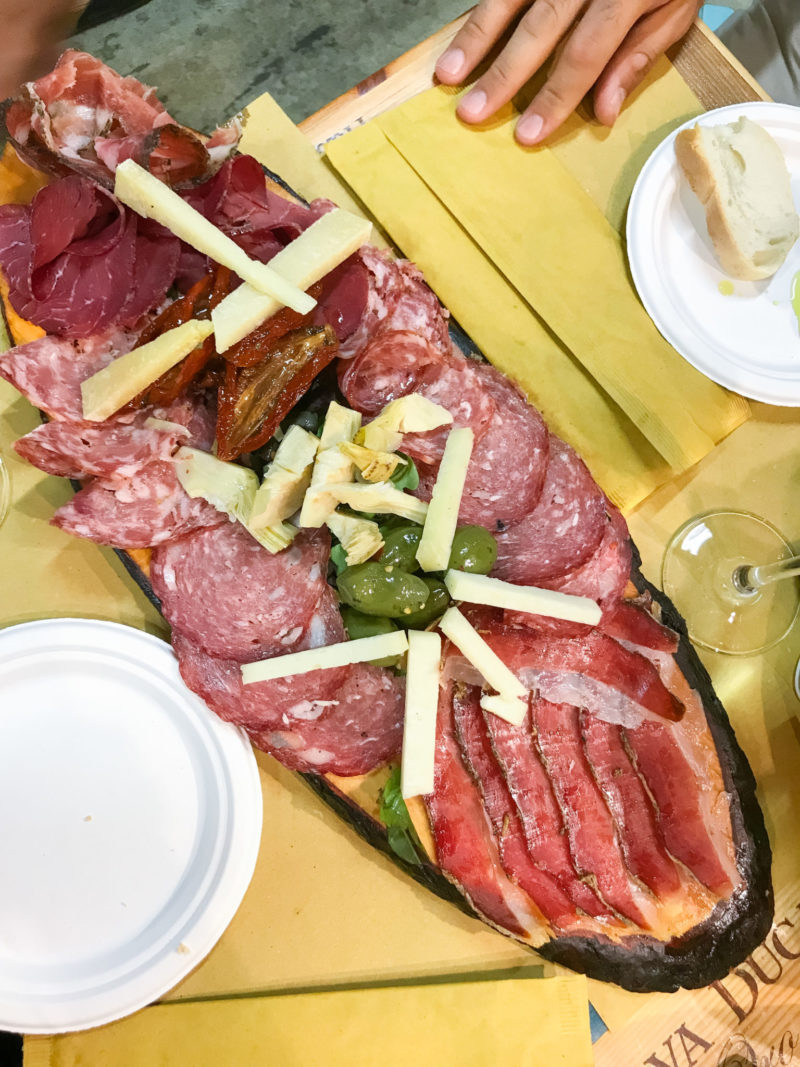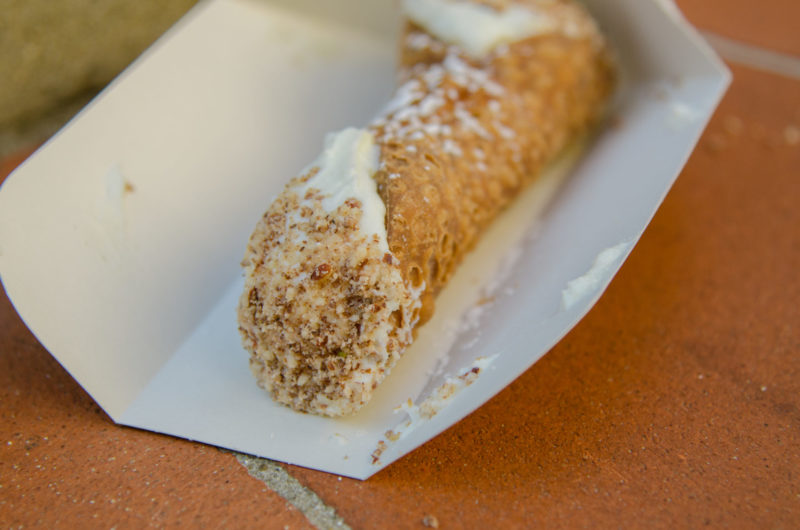 shop.
Maria Antoinette – A lovely vintage shop in a beautiful part of town (where all the fancy designer shops are!). I found a stunning Gucci by Tom Ford belt here from the 90's. Amazing stuff with reasonable prices (for designer vintage).
Guya – A fancy, edgy boutique packed with big & small designers. Worth checking out just for the inspiration!
LuisaViaroma – an upscale Italian department store that is absolutely worth a walk through. Very high end stuff but cool to experience.
NSarti – I was on the hunt for good shoes in Florence, and I found the pair of loafers that I bought at this store. Best shoe selection I saw there, and I went to A LOT of stores. Don't be afraid to negotiate – they will meet you in the middle.
Bjork – I stumbled upon this super chic store in the "cool" part of town, on my solo night in Florence. Very different than the other stores I came by, this place had very unique stuff from designers all over. I felt like the style was very Scandinavian – minimalist but with an edge and unique touch.
Officina Profumo-Farmaceutica – One of my FAVORITE things that we did in Florence. This perfumery was so so special. It's been around since the 16th century! The building is stunning, and it's such a cool experience to walk around and smell the perfumes, soaps, home fragrances…the list goes on. Great for gifts.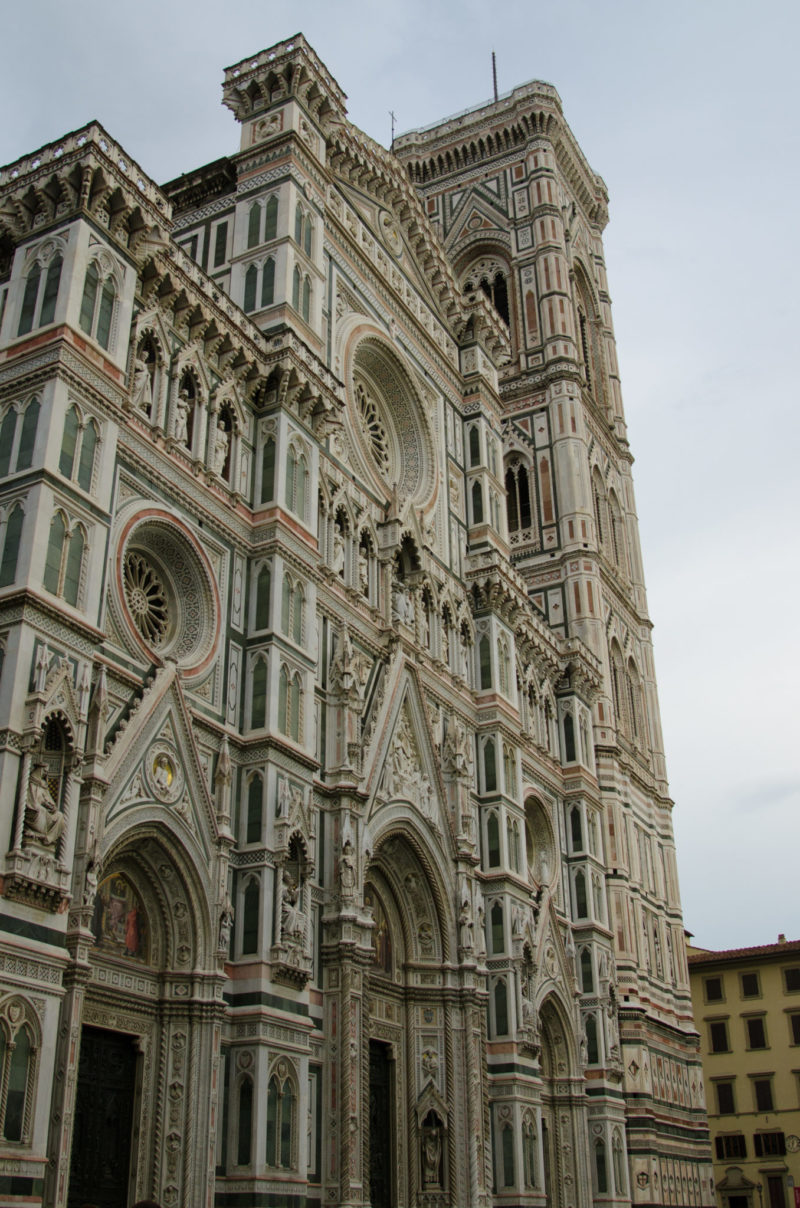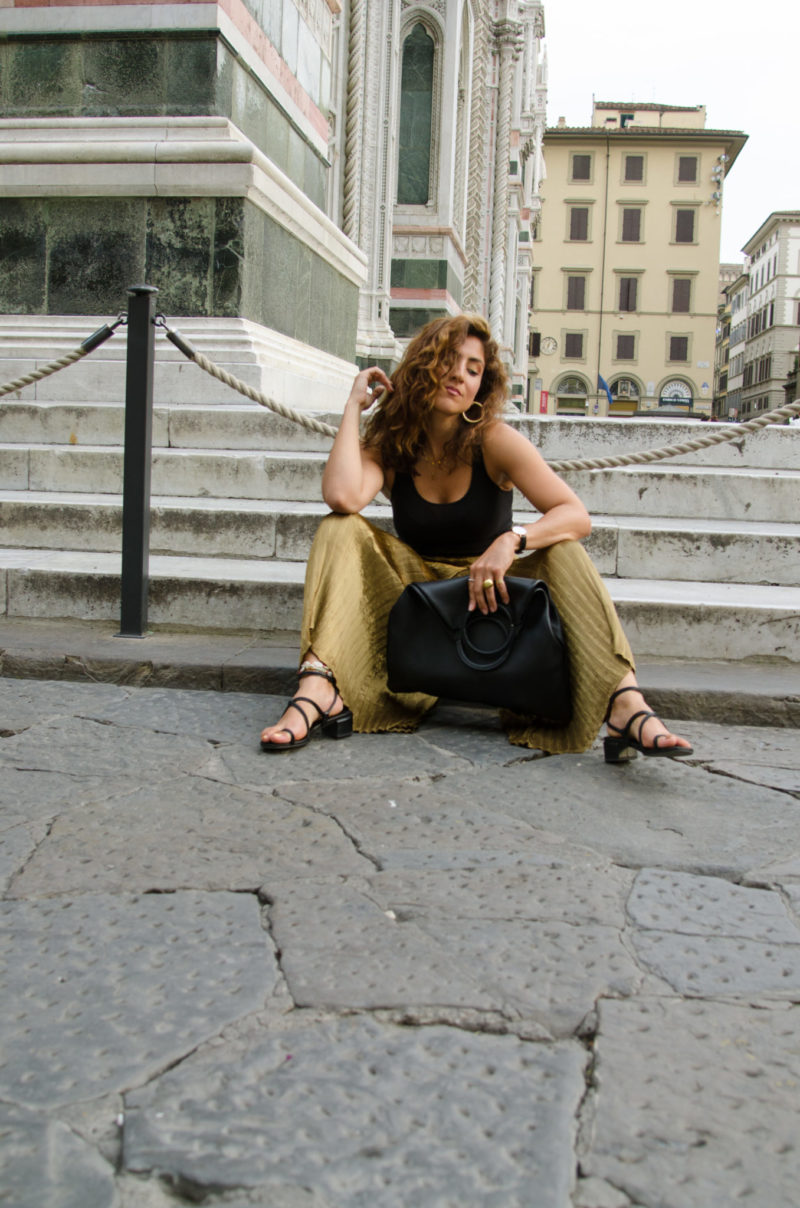 to do.
Duomo (Cattedrale di Santa Maria del Fiore) – You can't miss the Duomo while in Florence. Literally…it's in the center of the city and it's massive…and figuratively. It's actually more elaborate on the outside than it is on the inside, but what is really special about the cathedral is the dome. If you want to climb to the top of the dome, get skip the line tickets. You can walk around the cathedral afterwards if you'd like. We did it, and it was incredible. Some of the best views of the city from up there! If you're claustrophobic, I don't recommend going up. It gets tight and crowded in those old stairwells! After checking out the cathedral, take a walk around the piazza. So much to see and explore.
Uffizi Galleries – If you're a fan of Renaissance paintings, this is your version of heaven. Leonardo da Vinci, Caravaggio, Raphael, Michealangelo, Titian can all be found in the galleries. The museum itself is a piece of art. Get skip the line here as well – it gets busy.
Accademia Gallery – where the famous David resides. He's NOT overrated. Both my brother and I had goosebumps/were on the verge of tears when we saw him from a distance. It's surreal.
Piazzale Michelangelo – head here around sunset for the most beautiful views of Florence.
Ponte Vecchio – the famous bridge that actually has HOMES on it! Here you'll find a row of fine jewelry stores with beautiful sparkly items in the windows…and lots of tourists of course. Very much worth seeing though, and great place to take pictures!
Gucci Garden & Gucci Flagship Store – if you're into fashion, be sure to check out Gucci Garden (where they have an exclusive line that's ONLY sold at that location!). They have Gucci pieces from decades ago on display – I wanted it all. Gucci started in Florence, so be sure to check out the flagship Gucci store as well. So much fashion history in this place!
Giardino di Boboli – a massive garden just behind the Pitti Palace full of fountains, statues and gorgeous views. If you go in the summer, be sure to get your bug spray out (I got ATTACKED by mosquitoes, but, my fault…).
Neighborhoods to check out: Santa Croce, the neighborhood around San Marco, and the area across Ponte Vecchio (that's where the best restaurants & bars are!).