Stirrup Pants: H&M, similar here | Blue Blazer: Vintage, similar here | Belt Bag: Holly & Tanager | Earrings: Design Nature Life | Pumps: From last season, similar here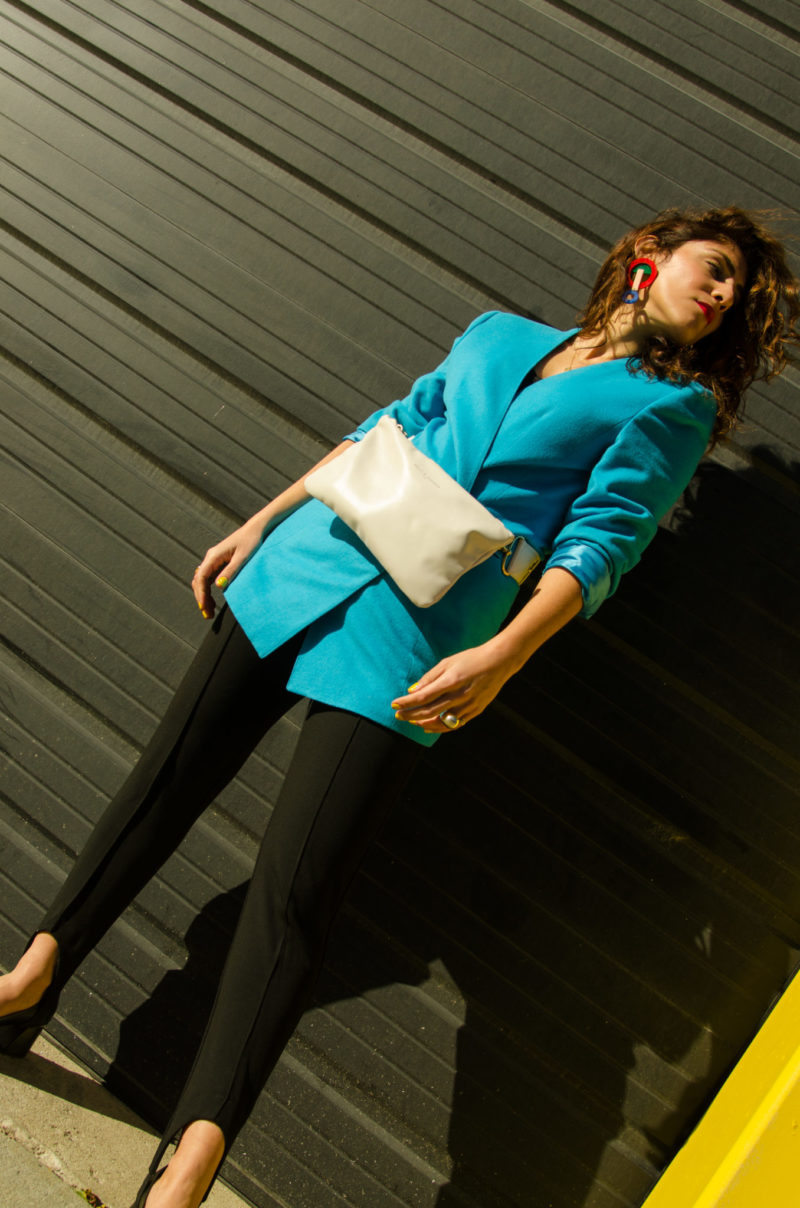 Feel SUPES retro in this look – and I'm not complaining. It feels jussttttt right ;). Got them stirrups on, pointy pumps and a vintage blazer (that just HAS to be from the 80s, but can't confirm) that I scooped up at the Luxury Garage Sale in Chicago a few weeks back. Have you every shopped Luxury Garage? Their warehouse sale was INSANE. I walked out with this coat, two blazers and this Escada silk top for less than $150. STEAL.
Really though, this post is allll about the belt bags that you're likely seeing consume your Instagram feed and various blogs you read/follow (even though, sadly, I feel like lots of fashion bloggers don't post on their blogs anymore). I've been a proponent of the fanny pack for quite some time now, but belt bags are on another level. In my book, the belt bag is very different than your standard fanny. It's an elevated, sophisticated fanny pack. Truth.
On one end, they're incredibly convenient…you can wear all of your belongings around your waist? SIGN ME UP. On the other…what the F do I wear this thing with?
I've got a formula when it comes to "how to wear a belt bag" that I've been adhering to.
So far so good (or you tell me! haha). Here's my strategy….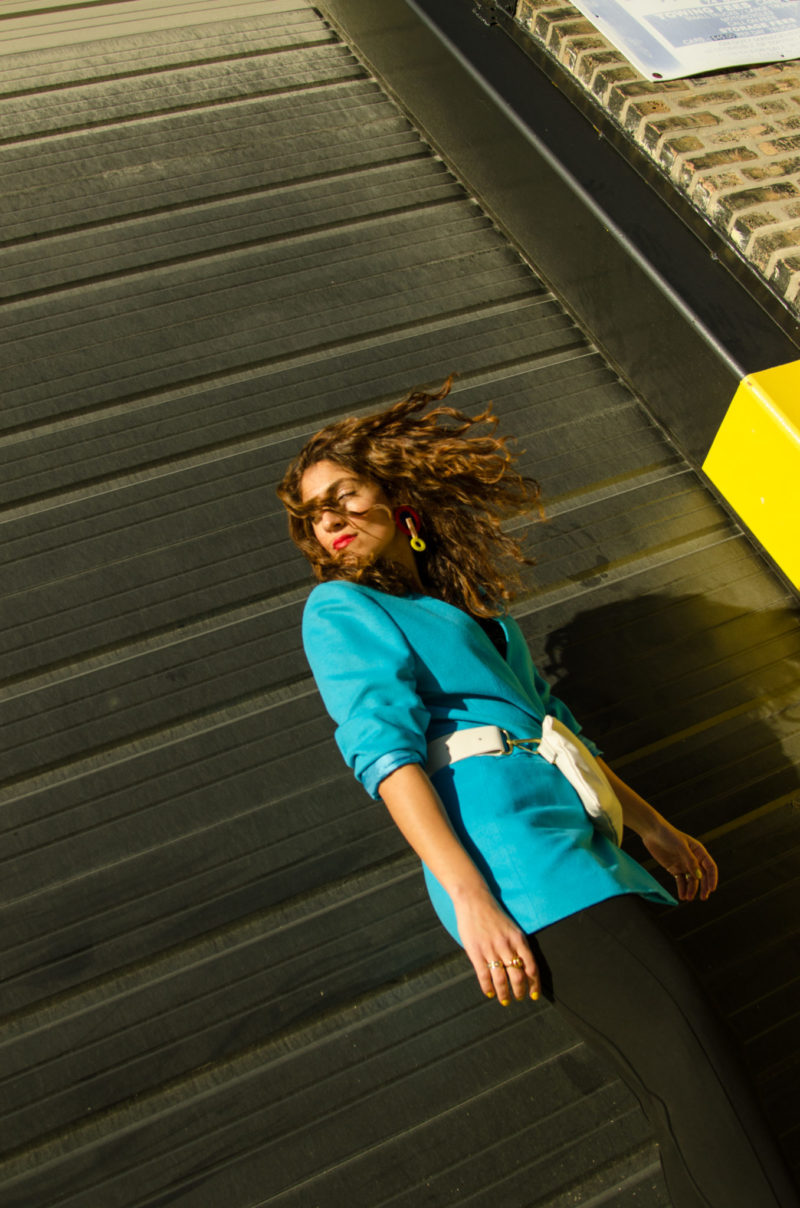 high waist or bust.
I always always wear the belt bag with a high waist bottom. I can't imagine it any other way! When purchasing a belt bag, make sure it sits right on the waist nice & snug (but with enough room to adjust for a blazer or sweater underneath). It really doesn't matter what the bottom is – skirt, pants, shorts…as long as it's high waist you're golden.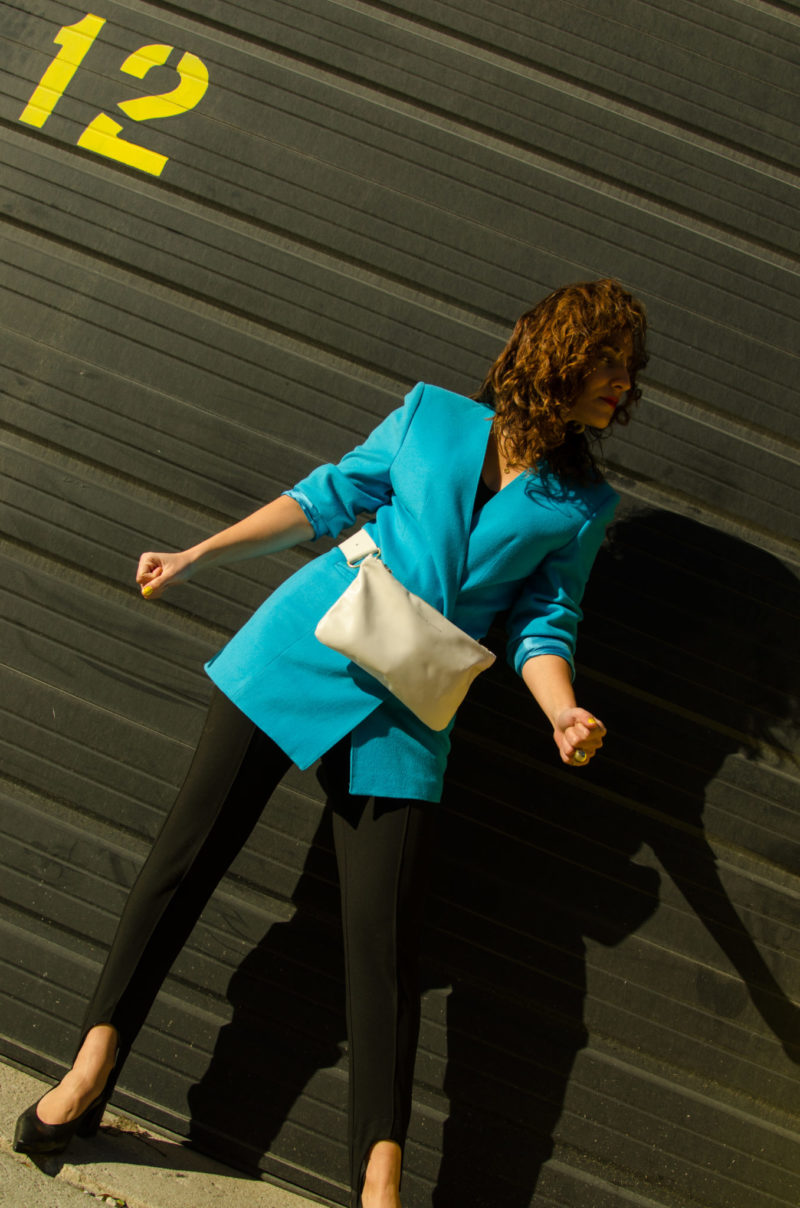 worn over a structured blazer.
Sure, you can pair the belt bag over a chunky knit sweater (which is also a good strategy!), but my ultimate favorite combination is a belt bag over a structured, masculine blazer. Add shoulder pads and it's even BETTER. In this case, the belt bag functions as an actual belt that held my blazer closed. Form & function! I know that basically any outfit I'm pulling together for fall at this point involves a blazer, but it is a season staple after all.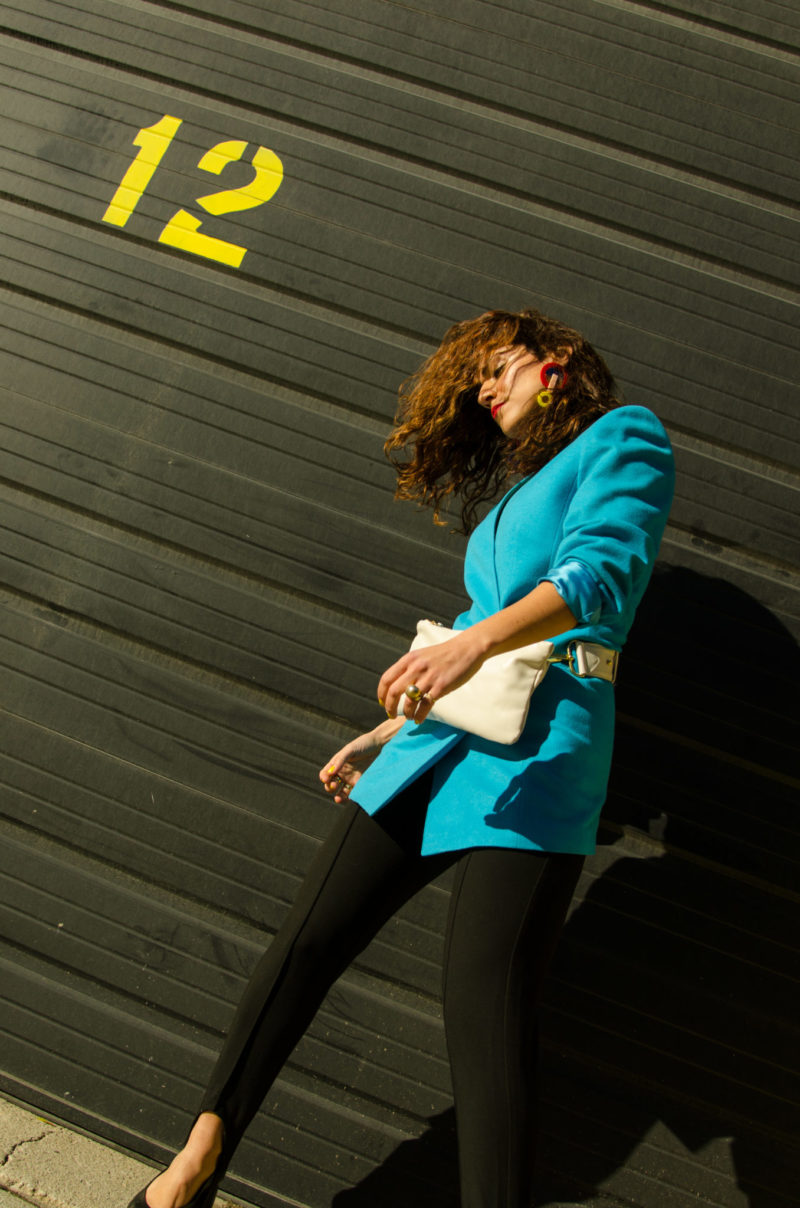 long or cropped, and nothing in between.
What I'm pairing the belt bag over is KEY in pulling the overall look together. Unless I'm wearing the bag with a dress or jumpsuit (both viable options, by the way!) OR plan on tucking my shirt in, I go either long or super short with the top. Having a top end right at the belt bag band is not going to be flattering, on top of driving you mad. Half will be tucked in, the other half tucked out…nightmare. You want to be able to see the true shape of the bag, and of course for it to be comfortable. Isn't that the whole point of this thing? Comfort & FREE HANDS!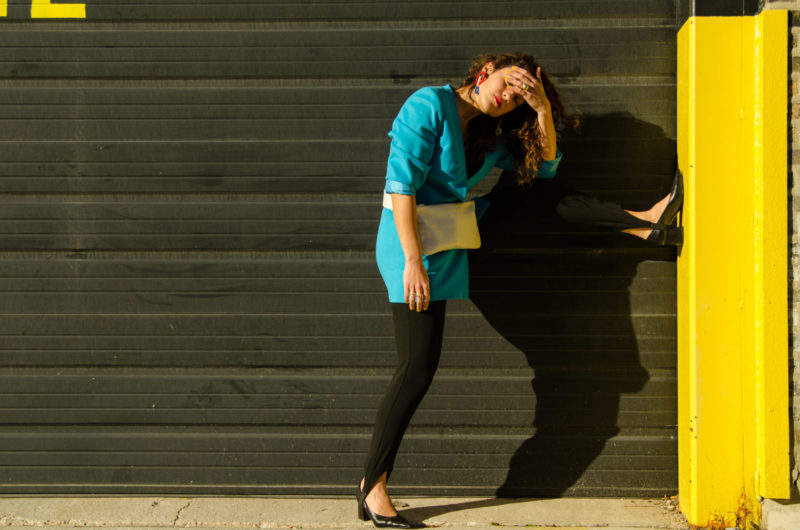 transform it into a cross body.
I'm all about getting bang for my buck, so if I can style a piece in multiple ways I absolutely will do it. This is another huge selling point of belt bags for me! It can double as a cross body if you loosen up the strap a bit and throw it across your chest. Not only does it give a unique effect, but it also expands your options in terms of what to wear it with. This way of styling allows for wear over coats and mid-length sweaters & tops. You can see how I wore it this way here (it was with a fanny pack, to be completely honest, but ya get the vibe).