Rain Coat: Target X Hunter (sold out, similar here) | Jeans: ASOS, similar here | Rain Sneakers: Target X Hunter (now on clearance!) | Belt Bag: Mango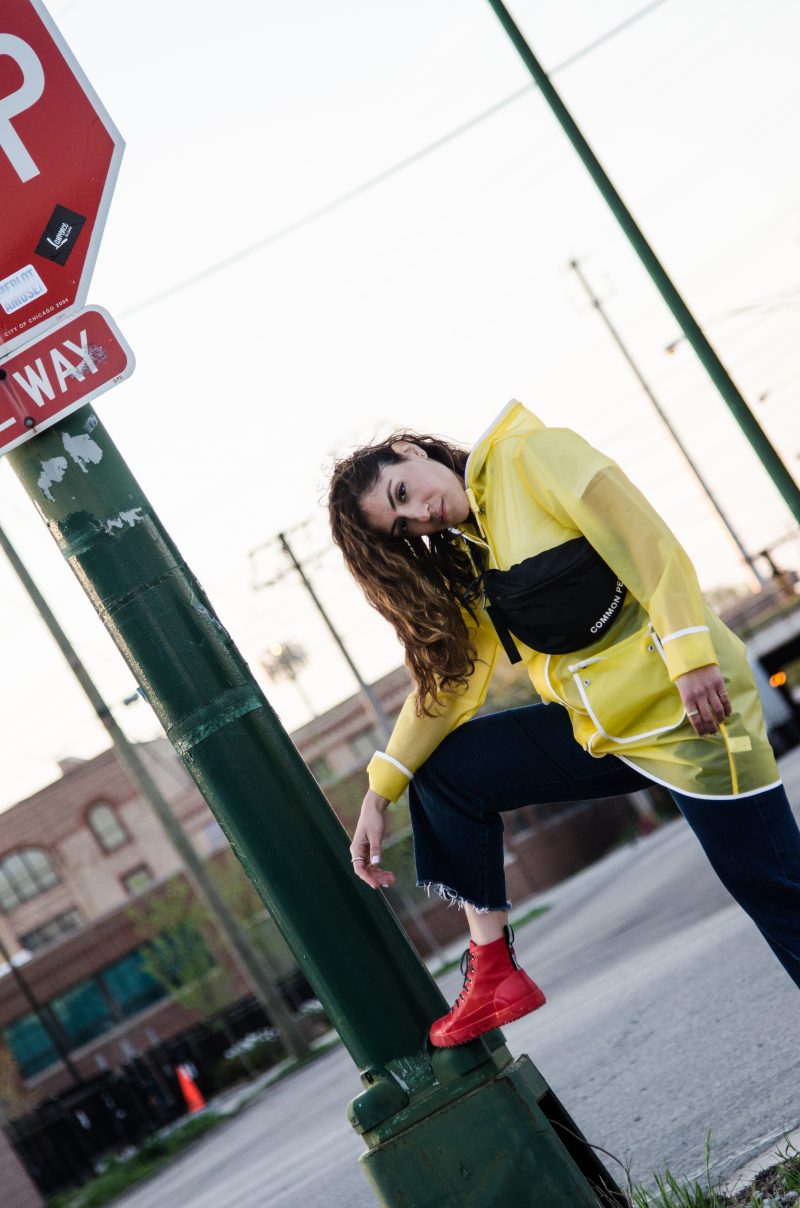 The rain doesn't happen in April around these parts, in fact, it was still snowing in April. It hits us in May, as we're all so amped up for summer and are ready to do away with the gloomy weather. The way to get past this BS? Chic rain gear. Isn't cute gear the answer ALWAYS?! It definitely motivates me to work out, so it has to turn around my mood on when the weather just isn't cooperating.
It's funny, as I'm writing this it's 70 and sunny out. BUT, just a few days ago I was rocking my new trendy rain gear from the recent Target x Hunter collaboration (some of which is still in stock & is now on clearance!). I did a MAJOR haul, and then had you guys vote via Instagram Stories on what I should return vs. keep. The yellow rain coat was a winner, the red rain sneakers were controversial but I just HAD to keep them (& am so glad I did!). They look way better in person, I must say.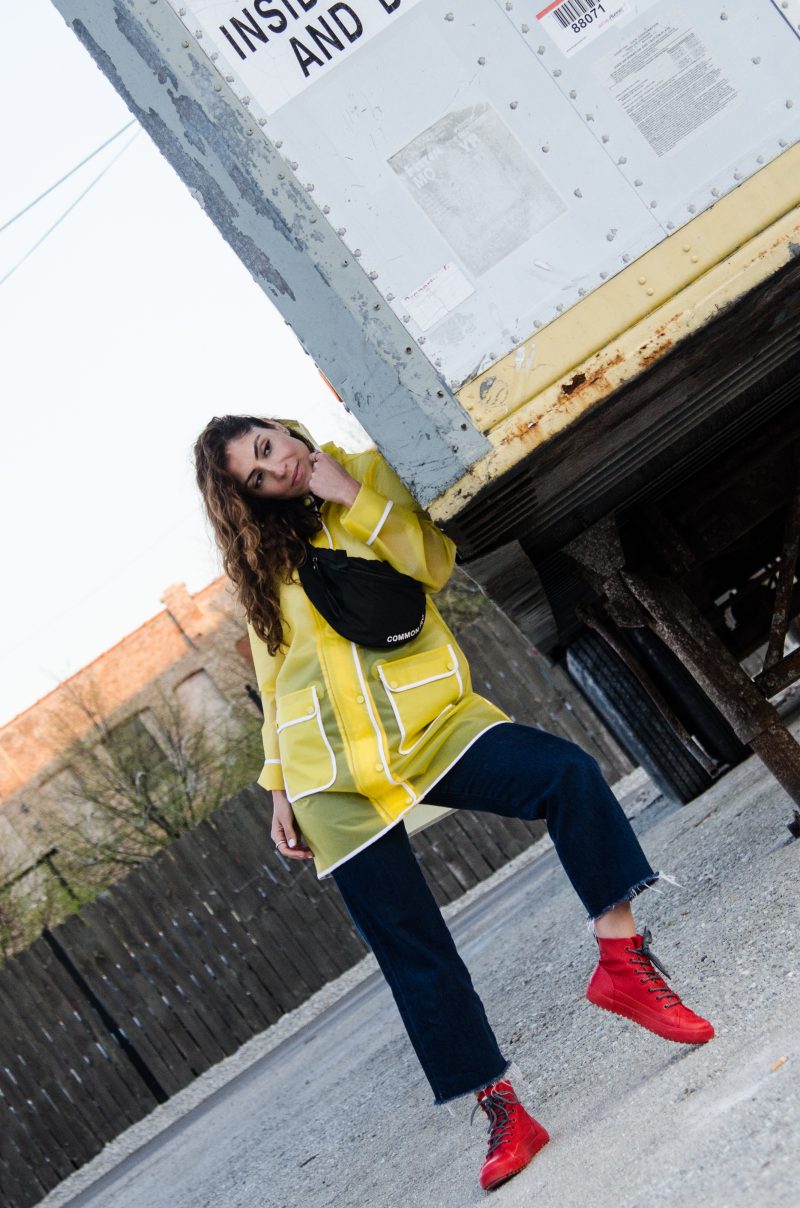 ---
SHOP TRENDY RAIN COATS
---

I haven't worn a pair of proper rain boots since college (I used to have this pair of Burberry ones that I wore for like 6 years before selling them on eBay). I don't like the idea of having to change my shoes after getting wherever I need to be. That involves carrying an extra pair of shoes to change into – SO much work. Not interested. That's why I was so excited about this water resistant sneaker concept. I can wear them all day and not look silly. There are also SUPER cute rain boots that you can rock all day (they don't go all the way up to your knees so it's totally acceptable).
What's your take on rain gear? Are you a fan? Do you rock rain boots all day? Spill your rain gear secrets in the comments!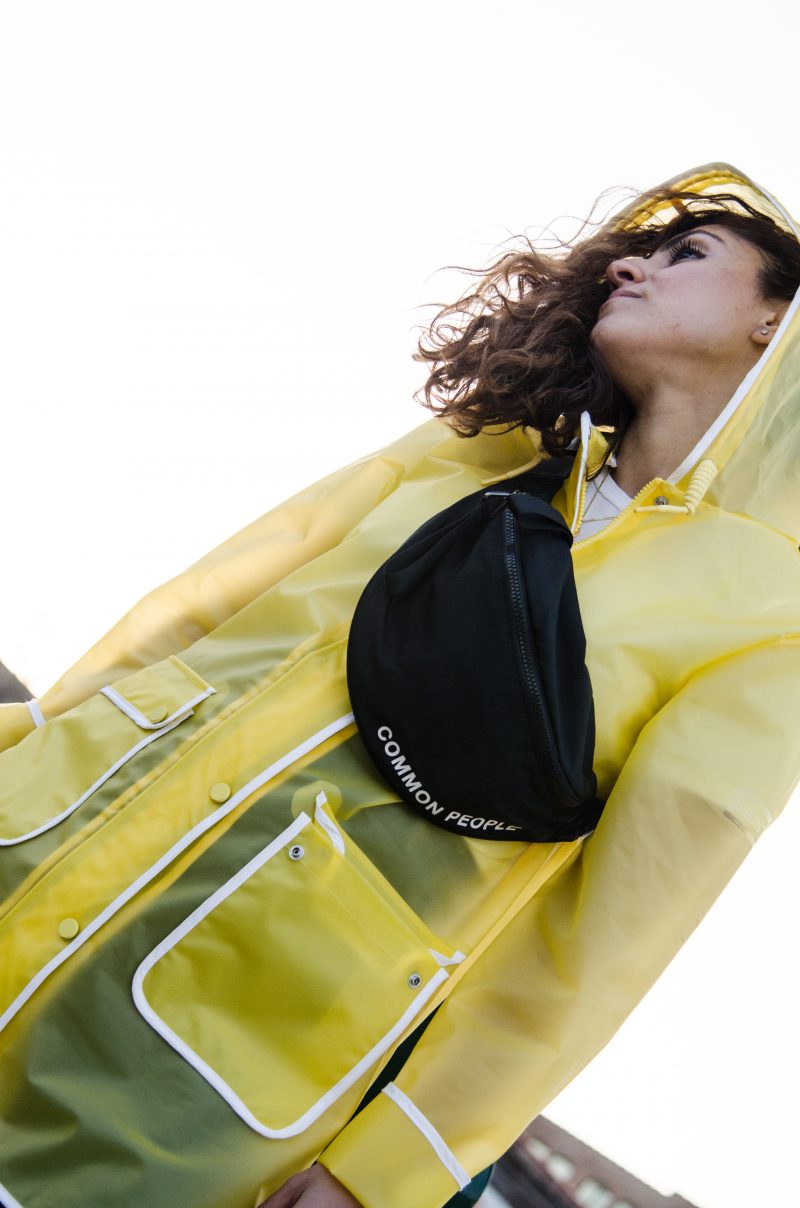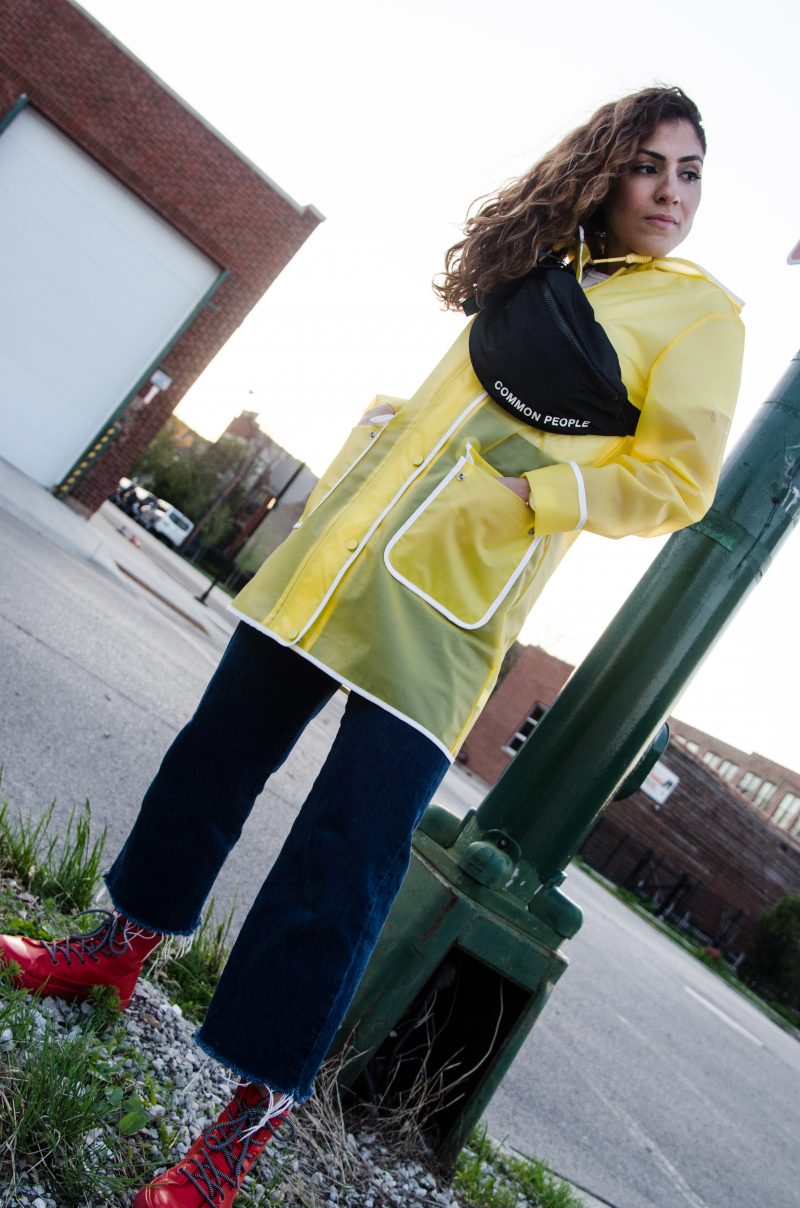 ---
SHOP RAIN BOOTS & SNEAKERS
---