Some of you may know this already, so apologies if you've heard this story a million times in every one of my home related posts! BUT a year and a half ago, when we moved into our condo, we started essentially a gut rehab of our unit. Our building is pretty much ancient – it was built in the late 1800s, I'm not exaggerating – and even though it was rehabbed probably ~15-20 years ago, it needed an update. We wanted to make it feel like ours.
Sure, home renovation sounds nice, doesn't it? Let me fill you in on a little secret – it's actual torture going through it. Strangers in your house daily, equipment everywhere, dust, tarps, noise, the stress of making decisions tied to huge investments, disagreements on tiles/paint/furniture (this WILL put your relationship to the test!), AND not to mention your draining bank account. HOWEVER, the outcome is worth it. So worth it. It will just take blood & tears to get there (jk jk – although tears were shed on my part). A lot of our stresses were a result of us going through this process for the very first time, and we learned a TON along the way.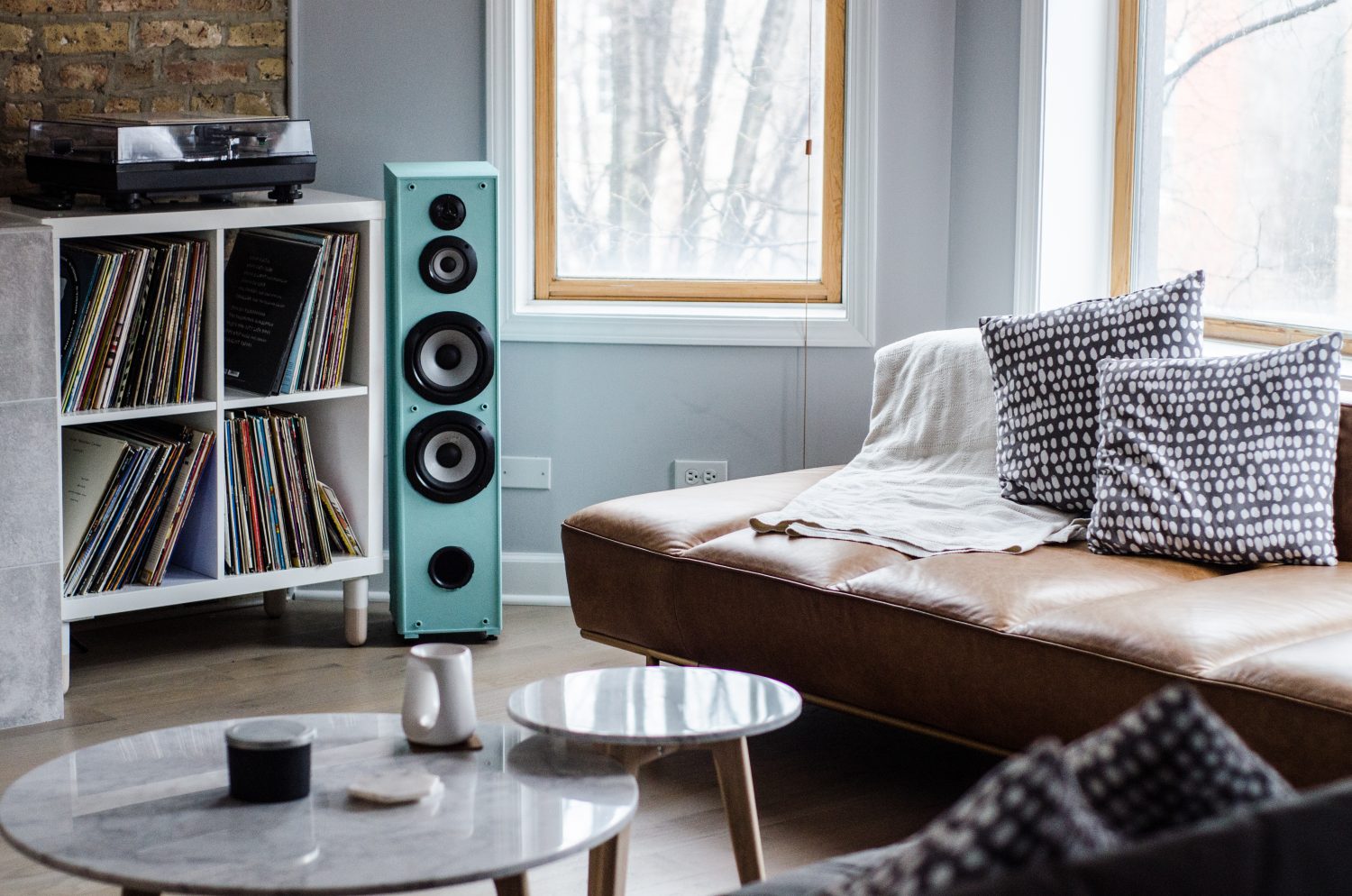 do research BEFORE you start shopping.
I will say one thing we did well that made our entire process easier was doing the research before going into the store. If you don't have any idea of how the room will come together and the style you're looking for, you will be SO overwhelmed you won't even know where to start. You don't need to know EXACTLY what you want, but have an idea of what you're drawn to and try to visualize it in your space (this is hard to do, but try!). Pinterest was a life saver for us in the early stages of our renovation – I created a board for every room of the house and would reference back to it when it came down to selecting furniture/lighting/accessories.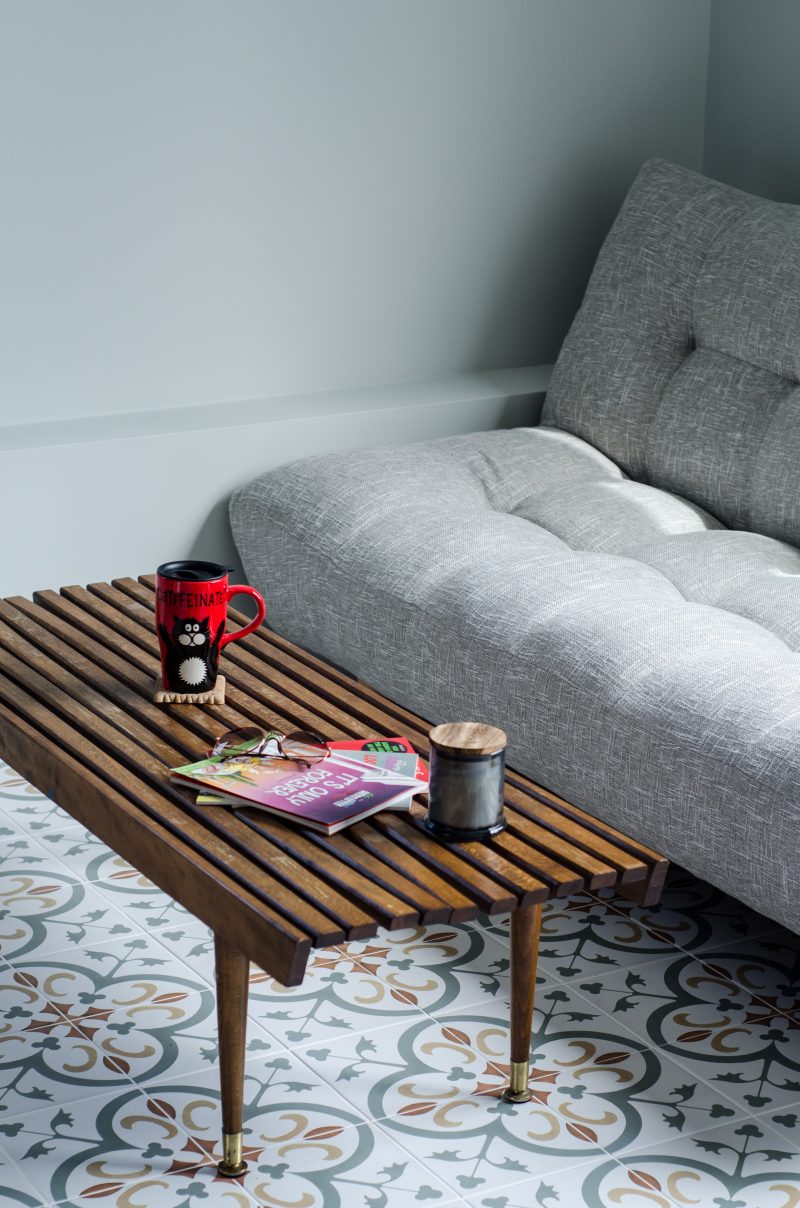 plan to do it in phases.
We had grand plans to be done with the renovation & decorating of our house within the first year or two. Flash forward to 1.5 years later and we still only have a few things up on the walls, no rugs and lots of closet organizing to still do. We didn't even finish the actual renovation part until 8 months after closing on our place! The biggest lesson here is to plan to tackle the house in phases…baby steps. It's impossible to remodel & decorate the entire house all at once (unless you have unlimited funds!). Plan it room by room, couch by couch, whatever you need to do to not go bankrupt and still feel like you're making progress.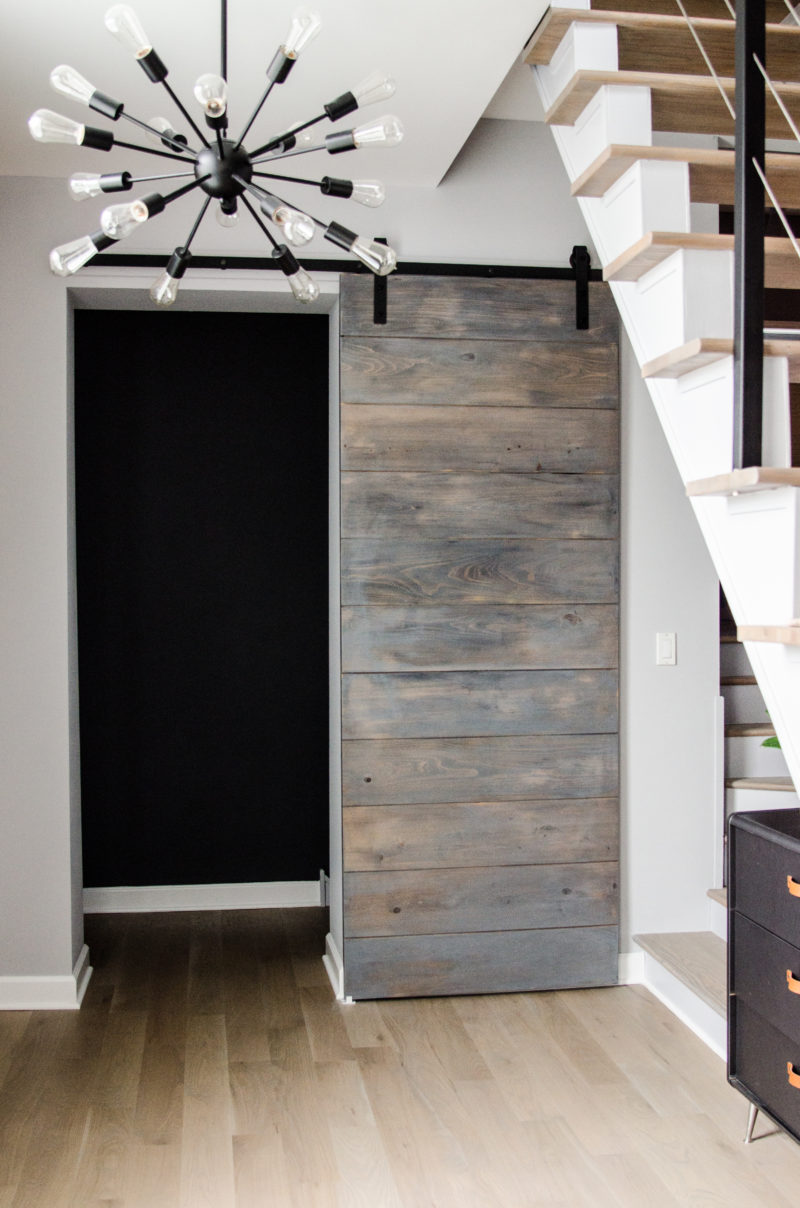 little things matter.
Yes, you probably already know this, but I'm talking little things you never thought about in your life before you owned a house. Things like hardware (i.e. door handles, closet knobs/handles, locks), light fixtures, grout color…the list is endless, but bottom line is these things matter! We learned the hard way that "stainless steel" is not a universal color, and that all of your hardware in the house should match (like whoever paid attention to door knobs anyway?!). Keep the little things on your radar and plan ahead.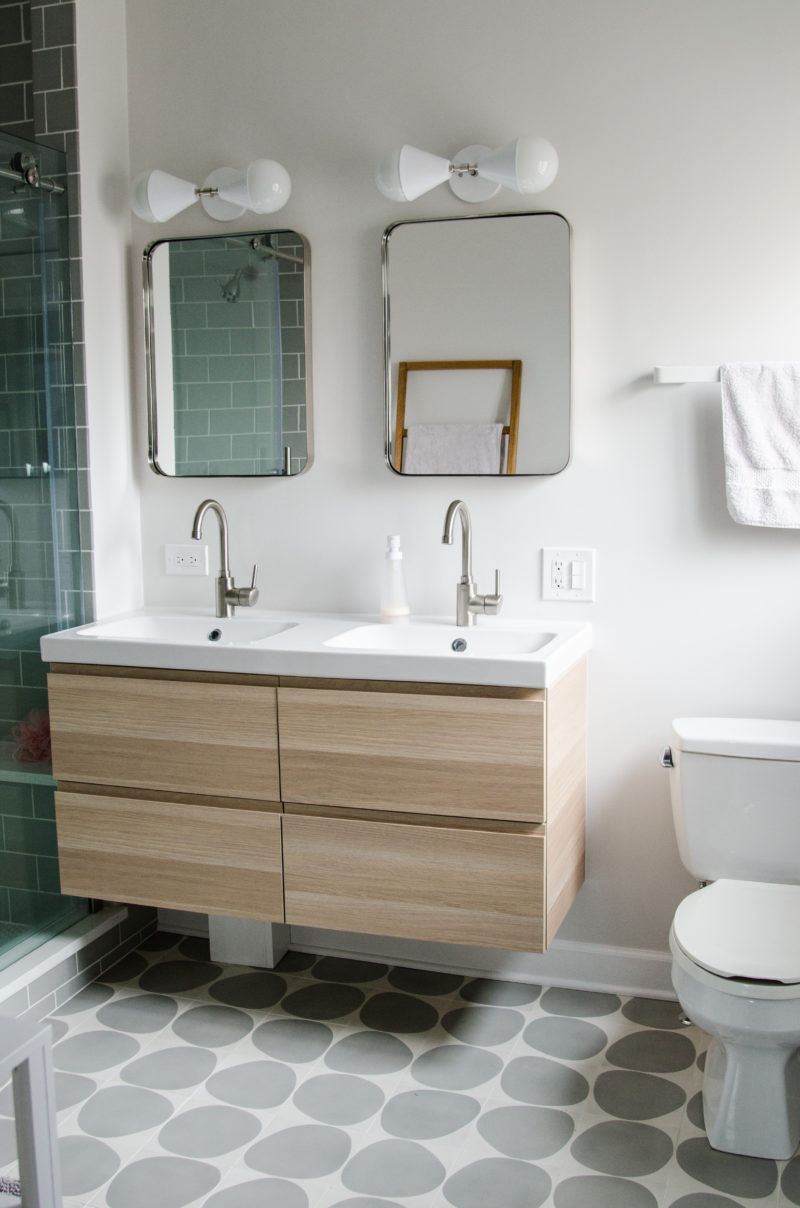 don't RUSH and settle for something you don't love.
As much as you want to get everything over with ASAP, DON'T RUSH! We made a few impulse purchases early on that backfired on us (we were able to return most of the items, PHEW). That said, when it comes to big purchases, specifically around furniture, it's better to wait for a piece you ABSOLUTELY love vs. settling for something that is just getting the job done. Why? Because if you settle for something, you'll be stuck with a piece you don't love and have to see daily (& chances of you ever changing it are slim to none). As I mentioned earlier, tackle the decorating in phases…we did room by room and it worked well for us! FYI – we still have our old bar stools in the kitchen because we haven't found ones we love just yet! It is what it is, haha.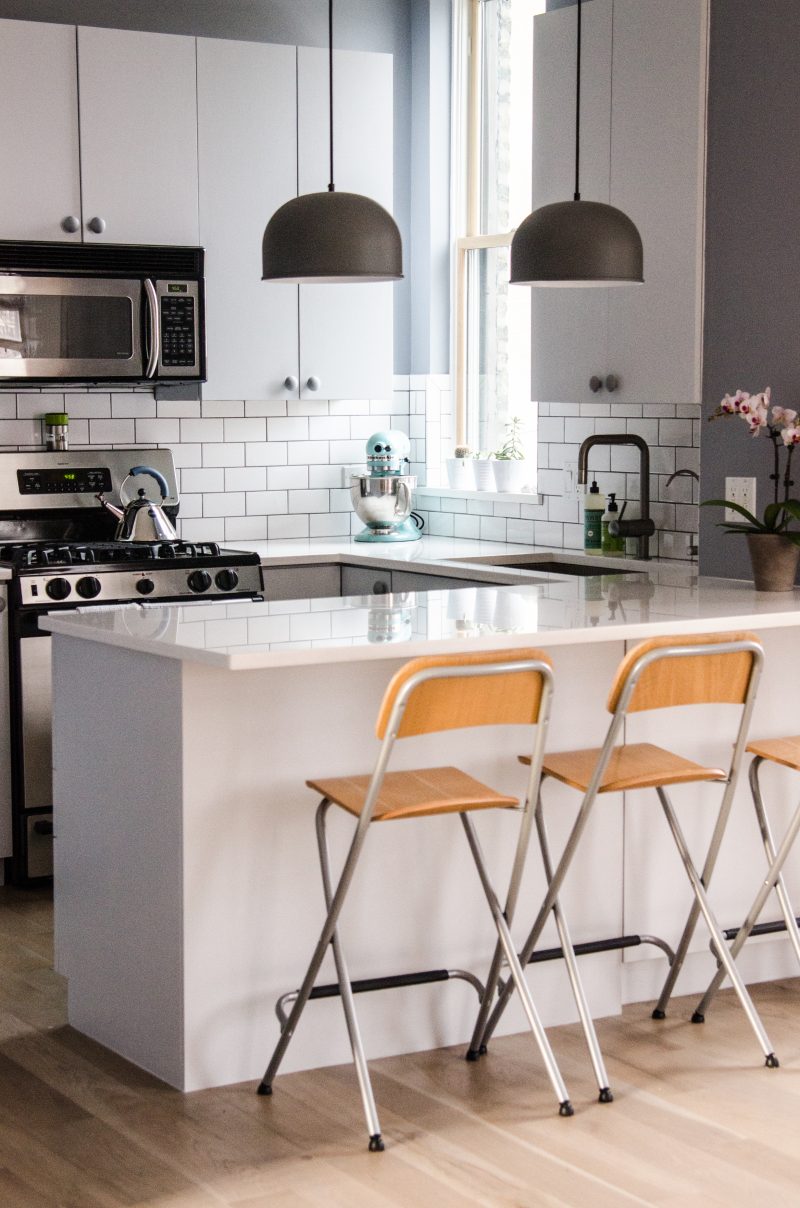 a little DIY won't kill you.
There were some DIY projects that I regreted taking on immediately (like painting our den cabinets – BRUTAL), but there were others that were totally worthwhile, and kind of fun. For example, painting our speakers and changing the handles on our hallway dresser (to make it, well, look less like a dresser). Don't be afraid to get a crafty, especially with more manageable projects.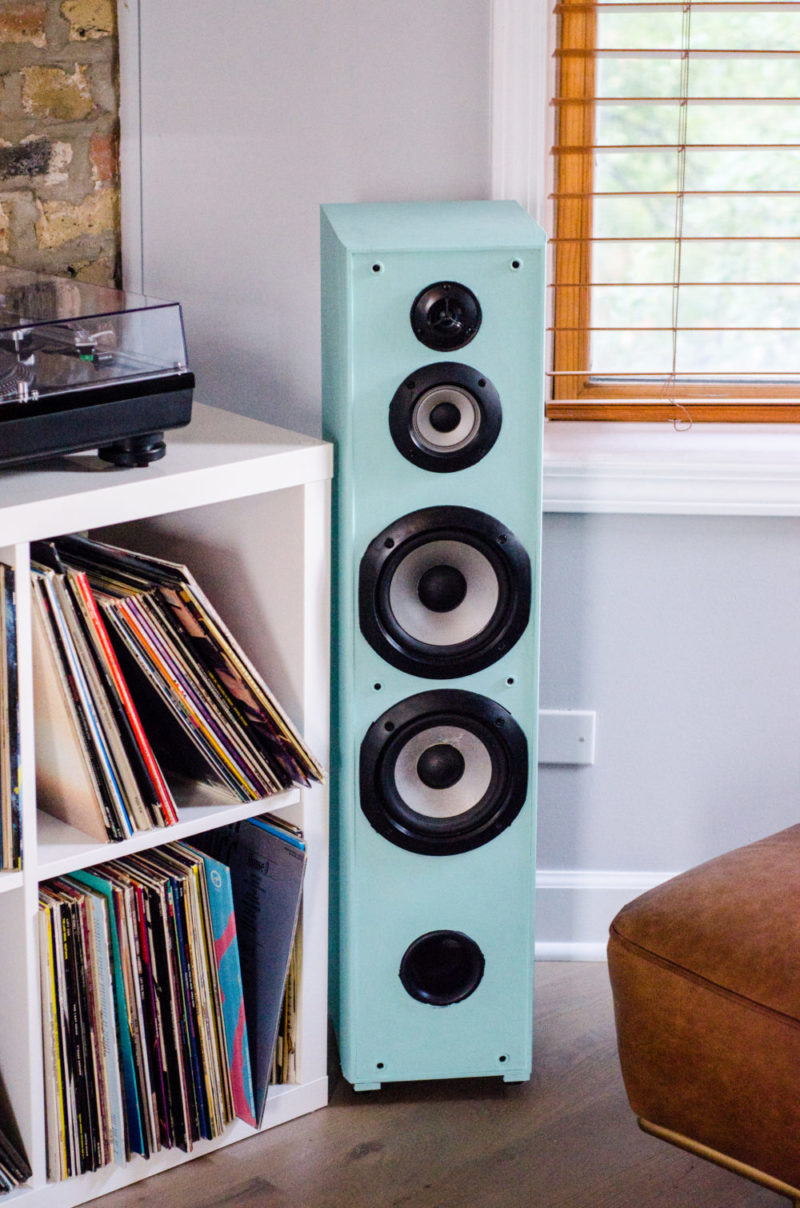 mixing old and new can totally work.
Don't be afraid to mix old & new pieces in your house – in fact, try to do it where you can! We steered away from purchasing all new things and added some vintage charm to go along with our vintage building. Scout Craiglist, estate sales, and local vintage furniture stores…you may just find the perfect piece at a fraction of the price. Exhibit A – we found this dresser on Craigslist and it was in mint condition, the exact size we needed and it was $300. The universe works in mysterious ways!