Skirt: Vintage Escada , similar here (for under $200!)| Turtleneck: Frank & Oak, similar here| White Button Down: Zara, similar here | Pumps: Yoox (almost sold out – similar here) | Fishnet Socks: ASOS | Bag: Saint Laurent
Something as simple as the length of your skirt can take an outfit from classic to trendy. The maxi, the mini. Sure, they're great, but we've worn these for years. It's fun to get out of your comfort zone once in a while. That's why I'm all about the midi skirt as of late. I've worn it before (and more recently!), and I'm loving seeing it in different patterns & textures this season.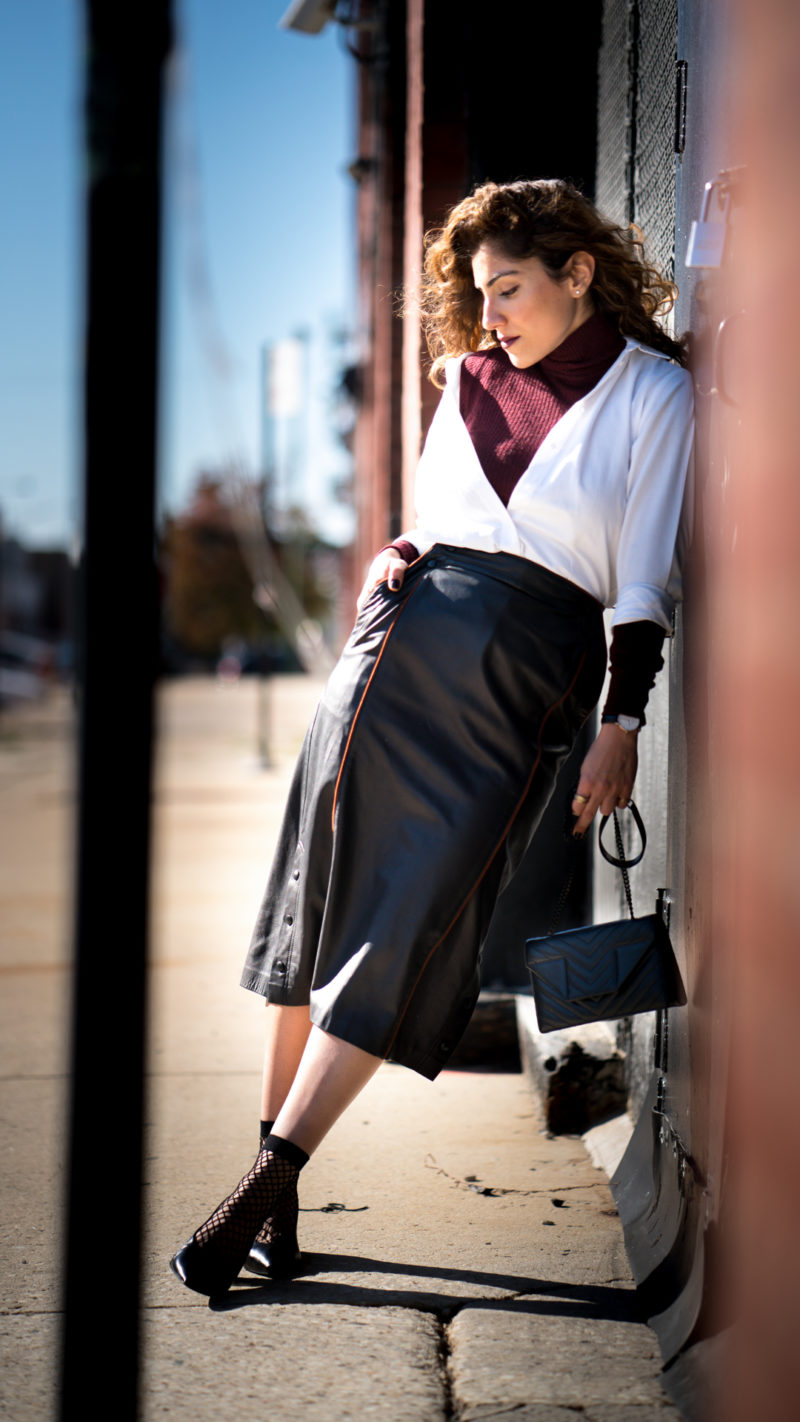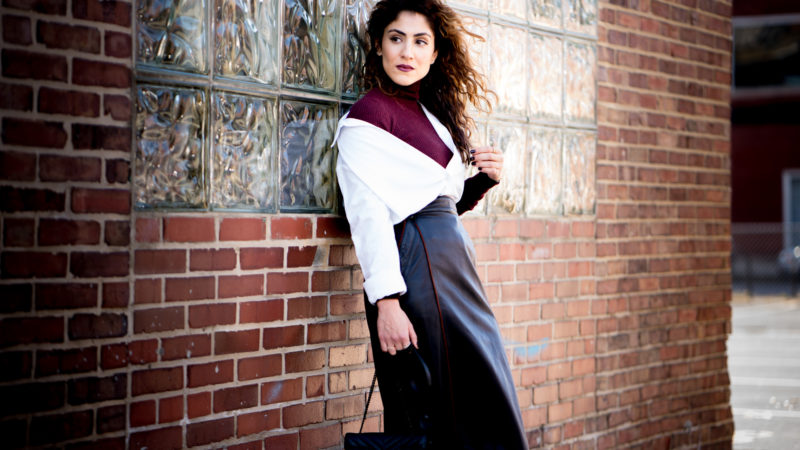 I came across this skirt at a Vintage Garage event earlier this year. The length felt so chic, and I appreciated the side buttons and reddish-brown piping. Details were on point! So 90s…naturally, I feel in love. I paired it with a burgundy turtleneck, and layered a white oversized blouse over it to add another dimension. My new block heel pumps and fishnet ankle socks pulled the full look together! Edgy, sexy and on-trend.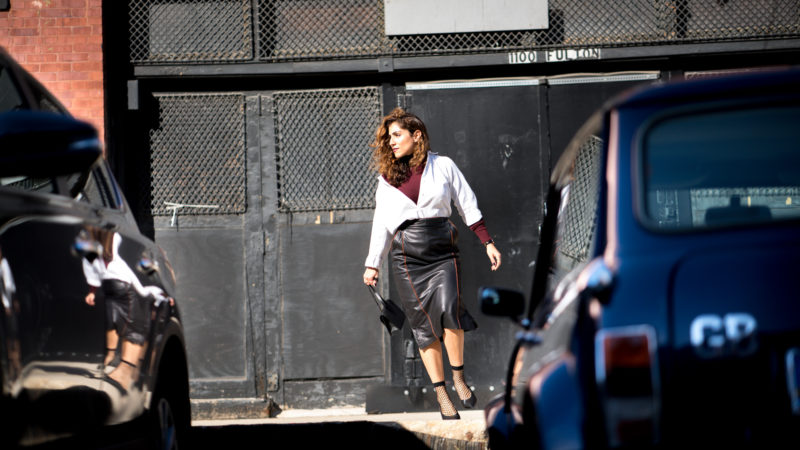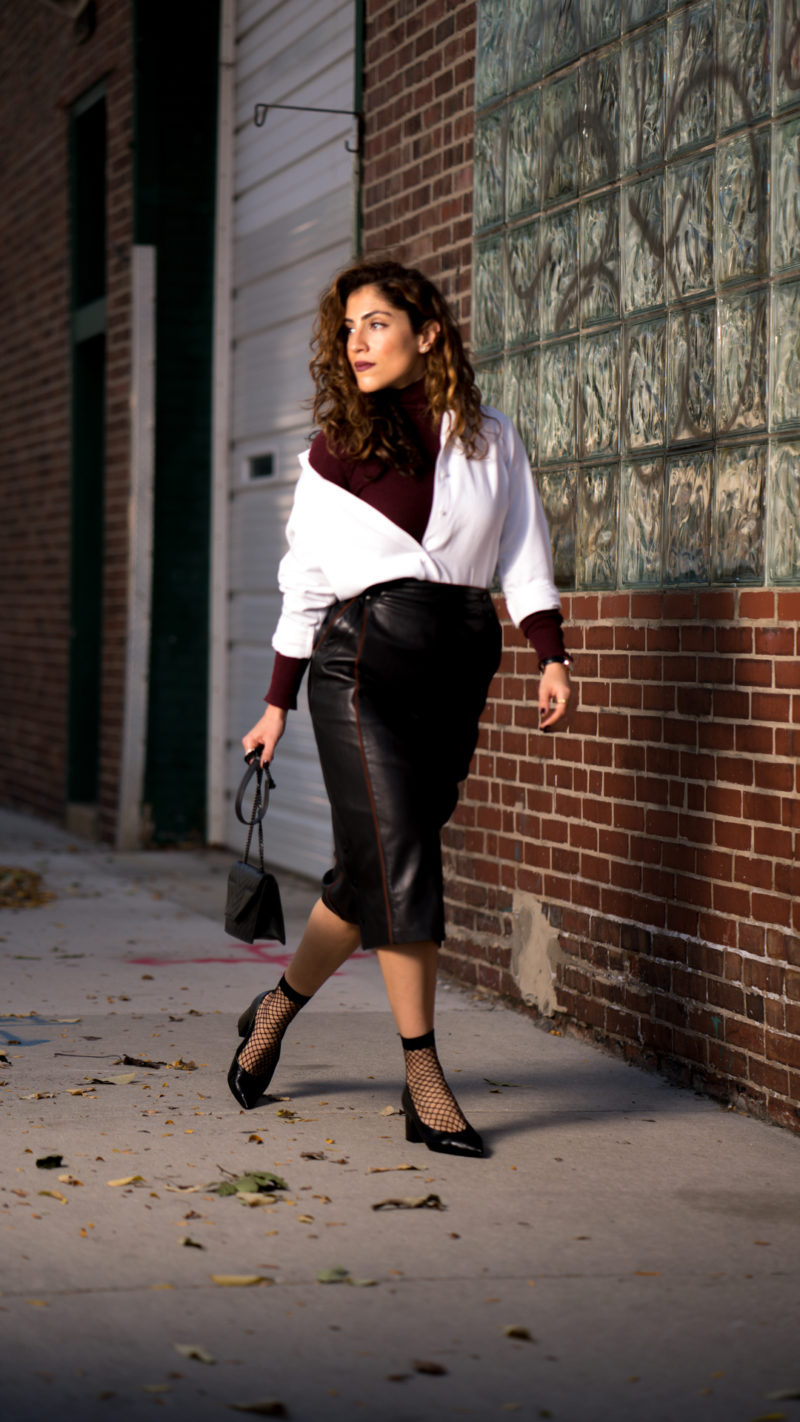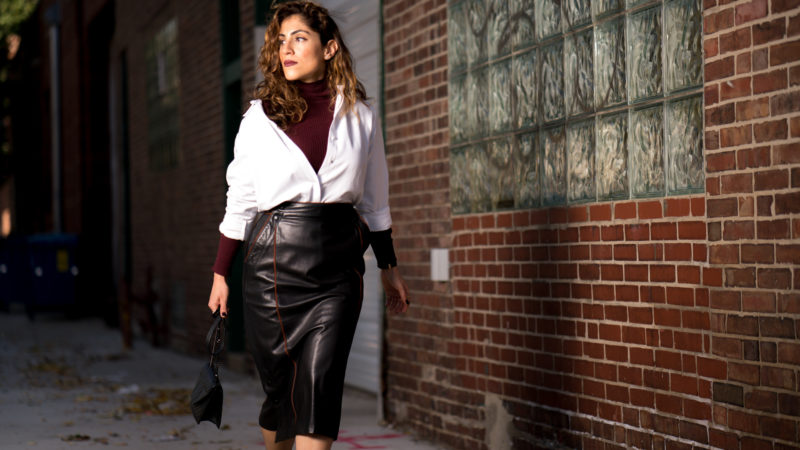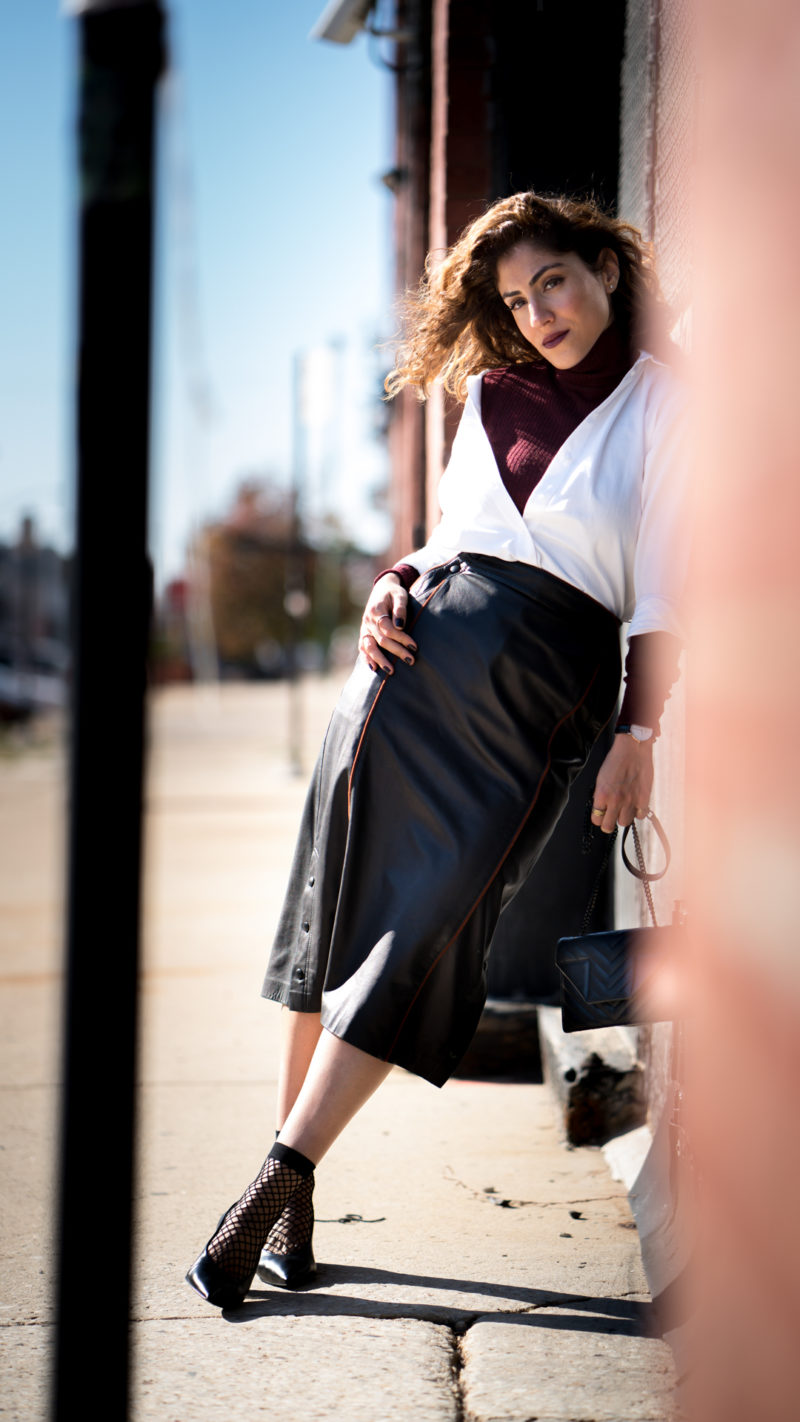 I've linked to a few splurge-worthy midi length skirts below, along with some affordable ones! You really can't go wrong (& these are perfect to wear over the holidays too!).