Blazer: Vintage, similar here | Slip Dress: Zara, similar here| Velvet Boots: Sam Edelman| Clutch: Vintage, this one is also chainmail but a little different (I like it more than the one I have!) | Lipstick: Milk Lip Metal
Over the last 5 years, my vintage purchases have increased exponentially. The first piece of vintage clothing I purchased was this blazer 4 years ago. I used to be hesitant in buying vintage clothes…until I realized the quality I was getting for a fraction of the price of something new. Let's just say the cleaners have become my new best friend!
Outside of being more affordable, my favorite thing about buying vintage is the fact that each piece of one of a kind. I love the feeling of finding an awesome vintage item and knowing that I'm the ONLY one who has it! The exclusivity of each purchase makes for a thrilling shopping experience – such a good feeling. I'm at the point now where 70% of what I buy is vintage, and there's no turning back. I will say, though, that finding the right places to shop vintage is key. There are plenty of vintage stores, but depending on where you go, you'll find yourself leaving the store defeated and confused ("why can I not find anything good?! What's wrong with me?!"). The key is knowing WHERE to shop. That said, today I'm sharing my go-to spots for vintage shopping in Chicago.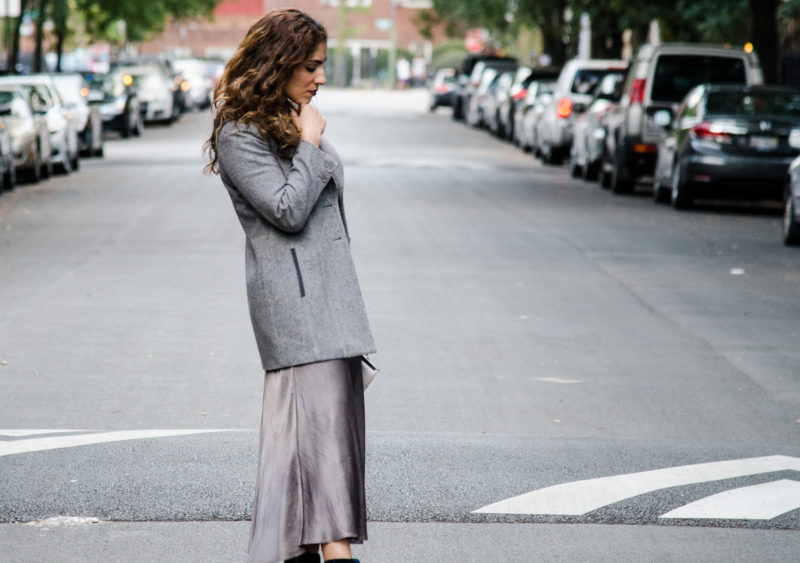 This one is right off the Grand Blue line stop. It's VERY hit or miss, but sometimes, you'll find treasures. I found this red blazer (also here), these Escada wool pants and this trench coat there earlier this year. You have to do some digging and be resilient enough to come back a few times, but you will find stuff. I'll pop in if I have time to kill and am feeling more calm & patient enough to rummage through everything.
VERY different from the thrift store – this shop is well curated and specializes in 80s & 90s gear. It's right in my neighborhood, so I drop in every once in a while to catch the latest finds. Because it's more curated, the price points are higher, but still not offensive. I actually featured this as one of my top places to shop in Wicker Park in a post wayyy back! My fav finds from here include this denim wrap top and these high waisted jeans.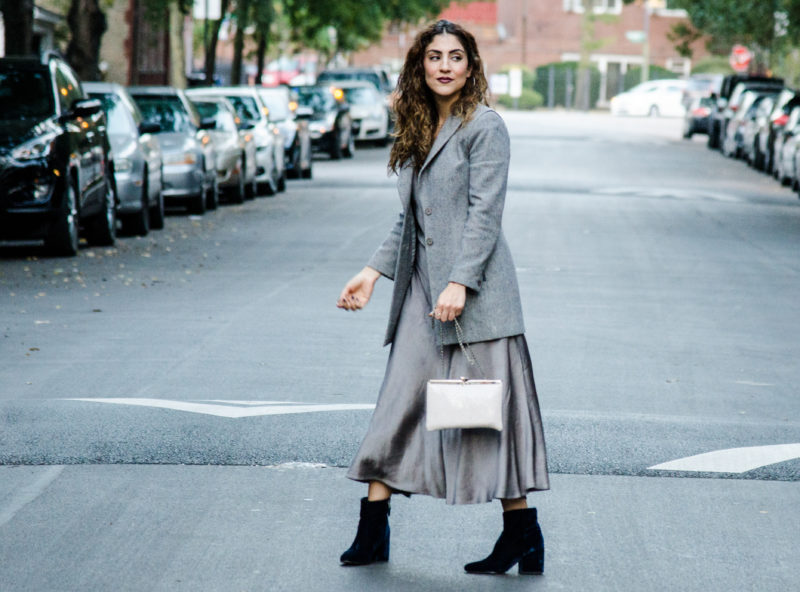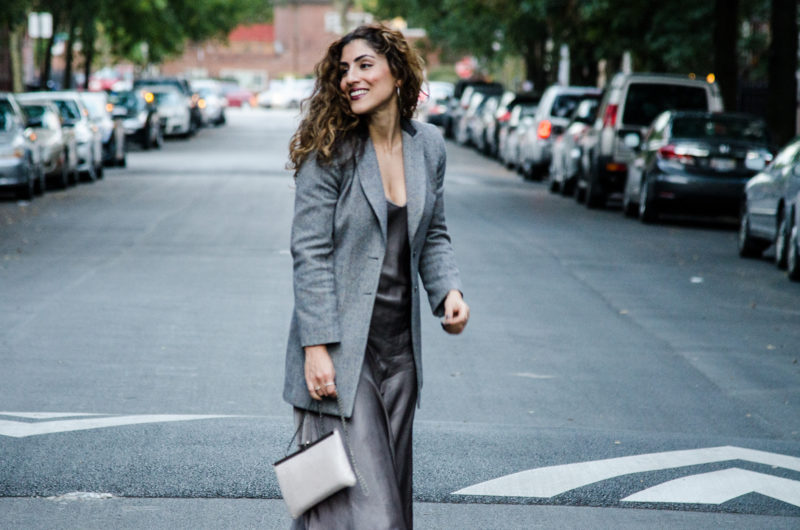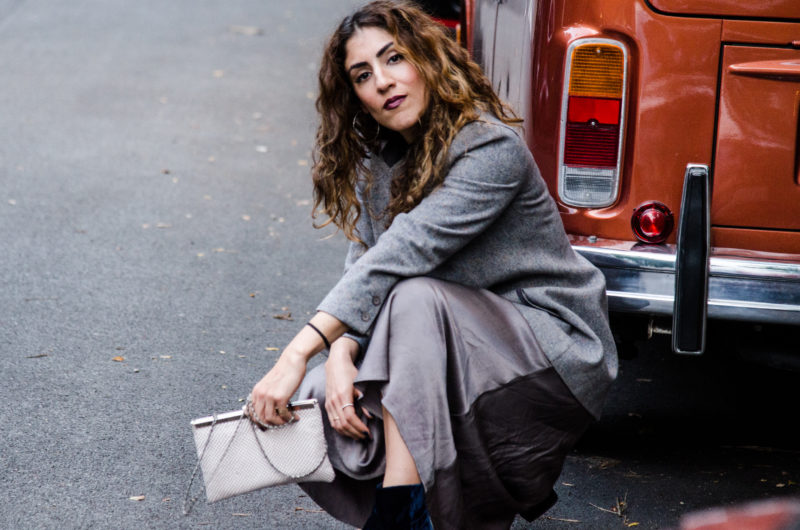 Held on every 3rd Sunday of the month from April-October, Vintage Garage is a MASSIVE garage space filled with vendors from all over carrying vintage goods from housewares, jewelry, clothing,  you name it! I love Vintage Garage so much I did a post featuring them last year. Since I rarely go to Uptown, it's an excuse for me to venture out to a different area of the city once a month & grab lunch nearby. I've also grabbed some great finds from here including this safari dress and this cashmere sweater.
This place is a new discovery! I found it about a month ago when hanging with my mom in Evanston. This is the place to go to shop designer consignment at great prices. They have huge sales (get on the their email list) where stuff gets marked down 50-70% off. My last trip I bought this Escada varsity sweater vest along with a beautiful navy leather blazer.
Last but not least, Randolph Street Market. This is more of a destination for housewares, but I found this killer Donna Karan belt there last time I went. It is definitely on the pricier side, but there is always room to negotiate!