I'd like to think that I don't wear much makeup – I stick with bronzer, concealer, mascara, eyeliner (sometimes) & blush. That's pretty much it. If I'm looking to spruce things up a bit, I pop on my favorite lipstick of the moment, and I particularly love rocking a bold lip. Since lipstick is my go-to in elevating my look, I'm always close to the latest trends and bounce on them immediately. You saw my favorite lipsticks of the summer a couple of months ago! Today, I'm sharing the beauty trend I'm loving lately…METALLIC LIPSTICK.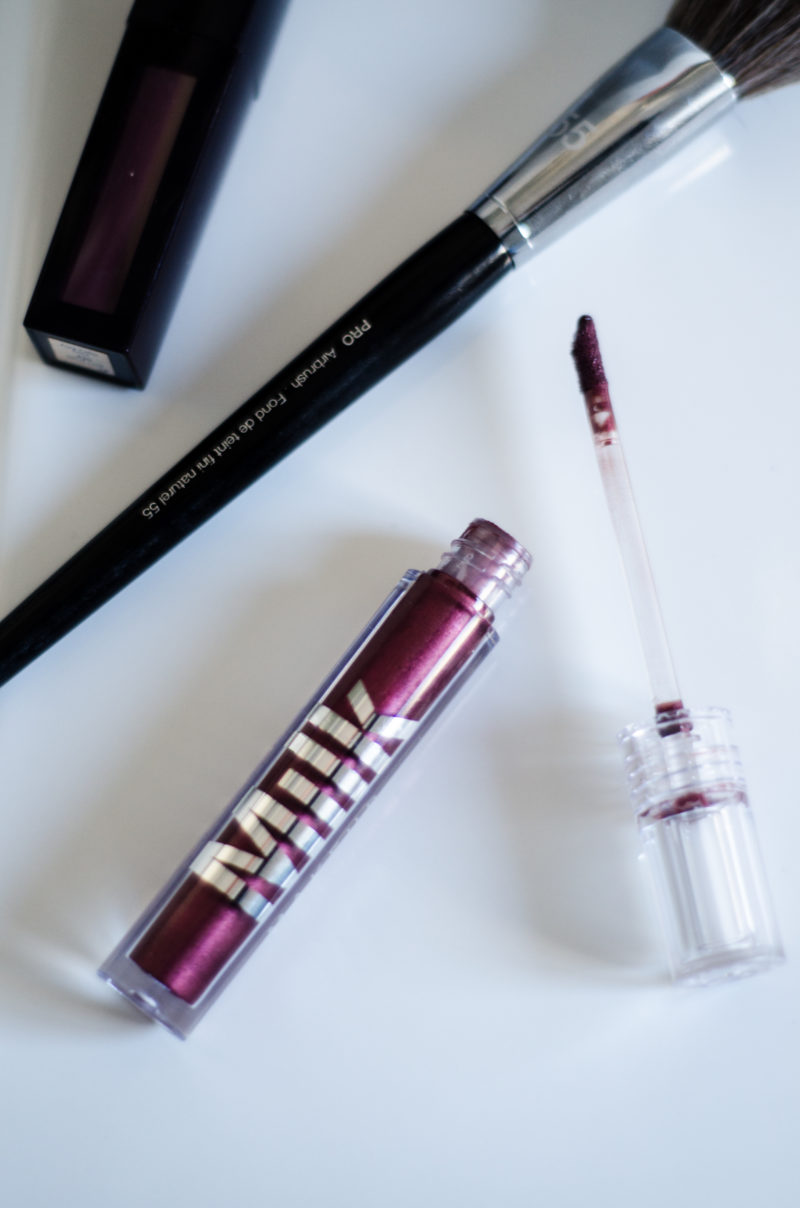 My last trip to Sephora, I hit up the Milk Makeup section (I fell in love with this brand after trying their face gloss). That's where I discovered their "lip metal" liquid lipstick. This stuff is magical. You apply it on like a gloss, and it adds a beautiful color plus a cool, edgy shine to your lip. It's tricky to apply, so I recommend using a lip liner and then filling in your lips with the lipstick. It stays on FOREVER. Such a good find. I'm wearing their lip metal in slayer, which is a pretty berry, but it also comes in a bronze, mauve & purple.
Turns out, there are so many brands out there offering a similar look – I can't wait to try more! Shop this trend (including the lipstick I'm wearing) below –


PS – The
brow gel I can't live without
 and
how to get dewy skin
.