We've been spending a lot of time trying to enhance our living room lately. You probably remember this little corner from a post I shared a few weeks back (our speaker DIY – these used to be black!). Leo had put his old records in my mom's garage for storage 2 years ago – believe me, I got a reminder from her monthly that they were still in there – and we finally found a new home for them!
We all know about the Ikea Kallax shelving system. I've seen this thing EVERYWHERE and serving different purposes – as a bookshelf, a cubby at the gym, a storage piece . You can basically transform it to fit any purpose, and in this case, we used it for record storage. The records fit so perfectly in the little cubbies, and we were able to place Leo's record player (he was very excited about this purchase) on top. It was a nice touch to the retro feel we had going with the speakers. The only thing that we weren't sold on? The fact that everyone knew this Ikea piece, and that it just kind of looked, you know, basic.
Finally, I realized there was a way to make the Ikea Kallax our own. Earlier this year, I shared a few stores to check out for Ikea hacks as we were shopping for furniture, and I figured this was the time to give them a try! I fell in love with the Svea 150 legs at Pretty Pegs – the were the perfect match for our Kallax system since we bought it in glossy white.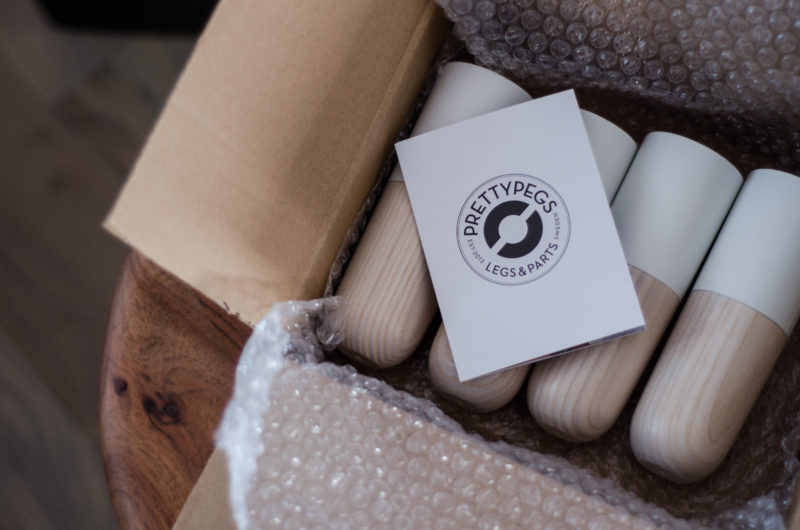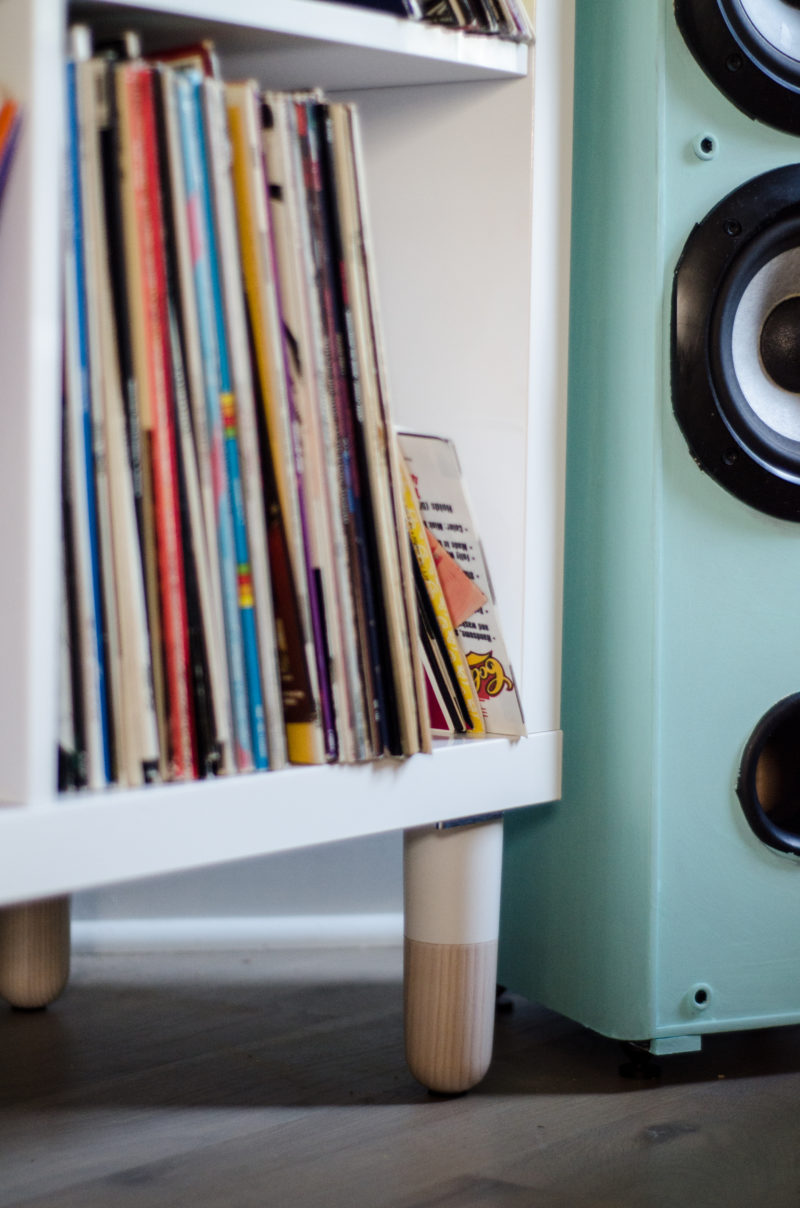 Pretty Pegs specializes in legs for Ikea furniture, so they make it so easy to shop their site. Once you find the legs you love, you select which piece of Ikea furniture you're purchasing it for…and you're all set. Installation is a breeze too. Depending on the furniture you're buying it for, the installation process varies, but they give you step by step instructions & send you all the stuff you need. For the Kallax, we had to add metal plates to the corners to give the leg screws a place to sit. In 15 minutes, our little record corner had a whole new look (& a some added charm)!
Have you tried any Ikea hacks? PS – how we gave our dresser a makeover and plates you need to buy for fall!