Two Piece Suit: Vintage Lagerfeld (from one of my fav vintage shops at home!) | Turtleneck: H&M, similar here| Boots: Topshop, similar here| Tights: Wolford | Bag: Saint Laurent
The first item on my agenda when we arrived in Paris? VINTAGE. Where. is. it.
We landed, took a nap to recover from our flight…and as Leo was still sleeping, my vintage hunt began. Luckily, we stayed in Le Marais, which is basically the vintage mecca of Paris. Immediately after visiting the first vintage shop, I knew I was in for a treat. The Parisian vintage shops are well curated, and house ALL of the trends you can imagine, nicely organized in separate racks. Kimonos? Check (I actually bought one! You'll see it soon). Plaid shirts? Check. Varsity Jackets. Check (except I couldn't find my size – so sad). Items I'd normally be looking everywhere to find were right there at my fingertips. It was a vintage shopper's dream.
I popped into several shops, but these were my favorites –
Apparently, this is a chain?! Don't let that deter you, though. This place had all of the "hot items" right now, nicely organized and SUPER affordable. This was actually where I purchased the most – a beautiful lavender silk kimono and a midi wool plaid skirt. Together, both items amounted 65 euro. It was CHEAP. One thing to note: if you're looking for high-end stuff, this is not the place to go. I didn't see any big name designers here.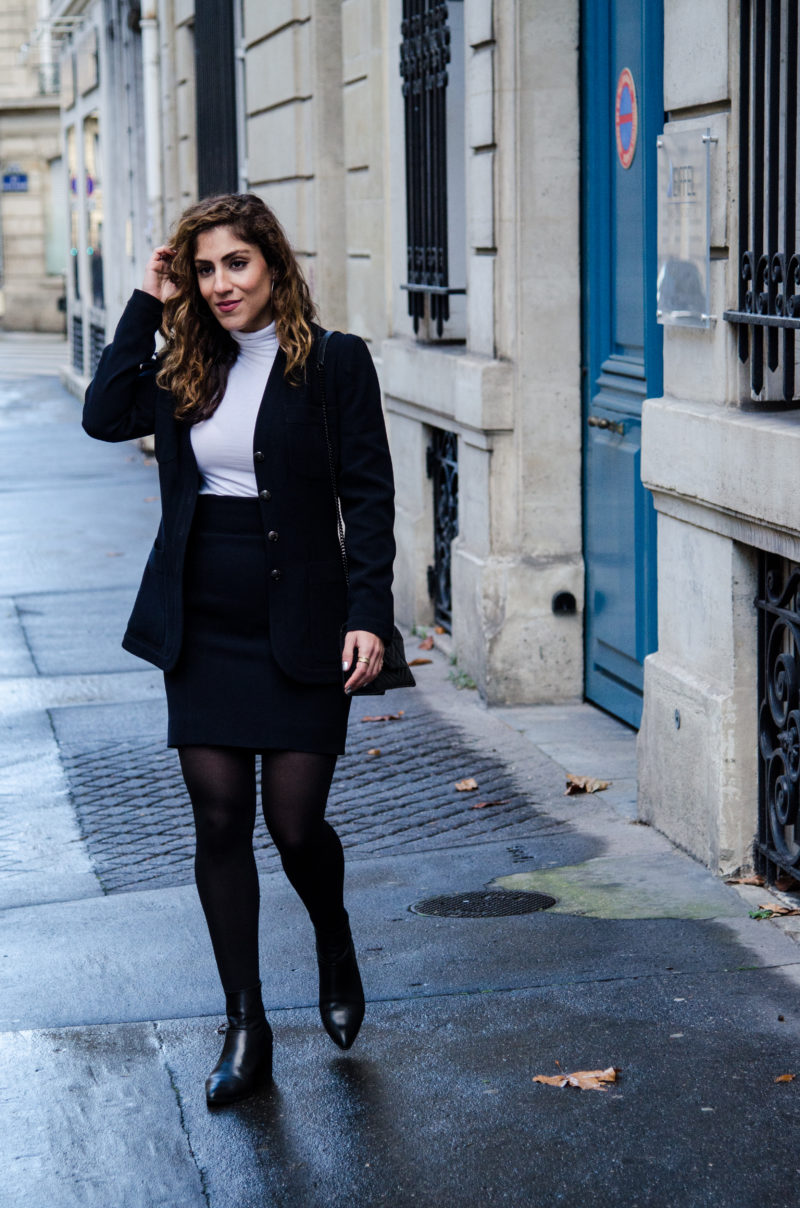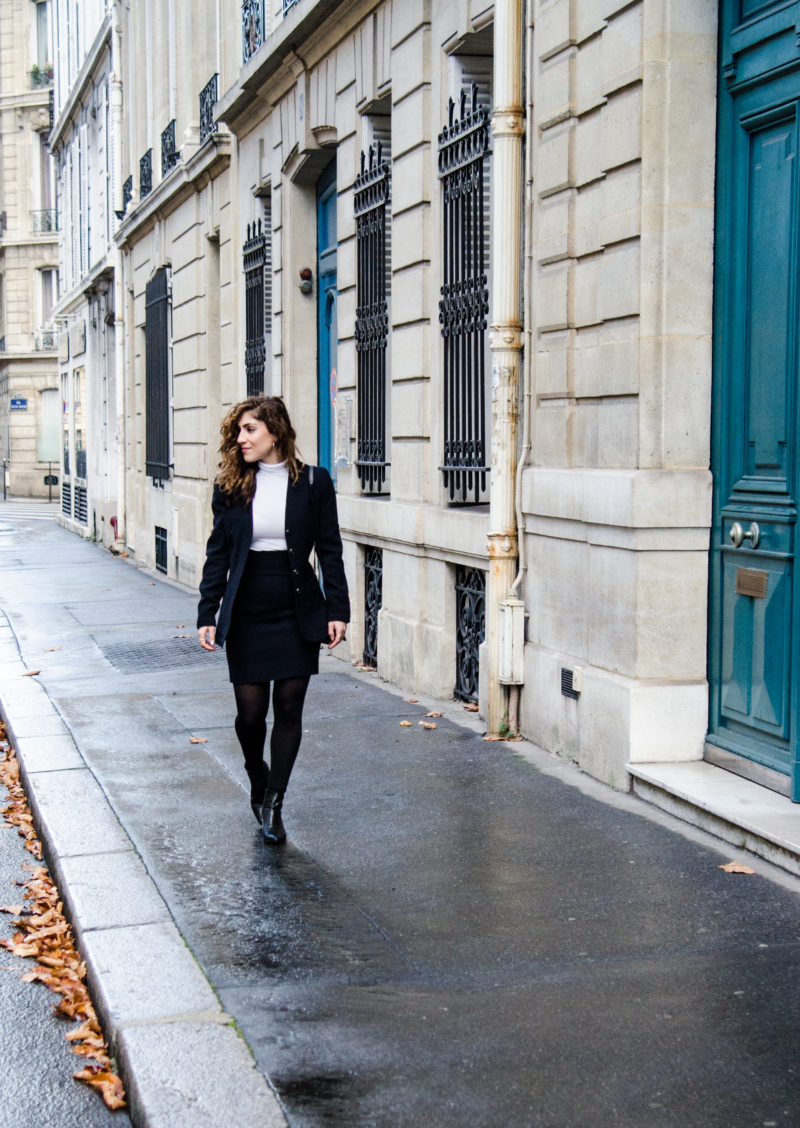 This was the first stop on my vintage hunt that got me amped. They have new stuff too, but you'll find the vintage gems towards the back of the store. SO much to go through here, it can be a bit overwhelming. They had a really nice selection of men's clothing, which was the place to go for blazers & oversized jackets! Beautiful sweater coats, a whole collection of berets (I tried one on – Leo and I both agreed I look terrible in them and need to move on), blouses, you name it. The one drawback of this place is that it's a bit overpriced, but it's definitely worth checking out.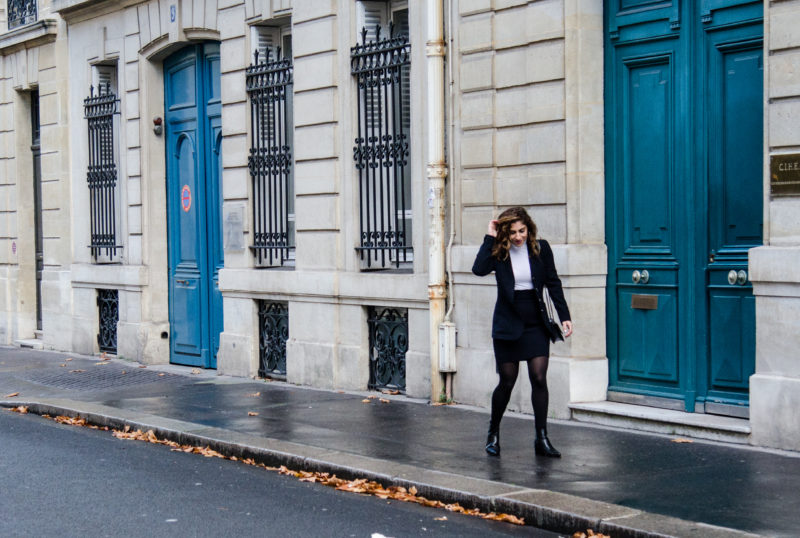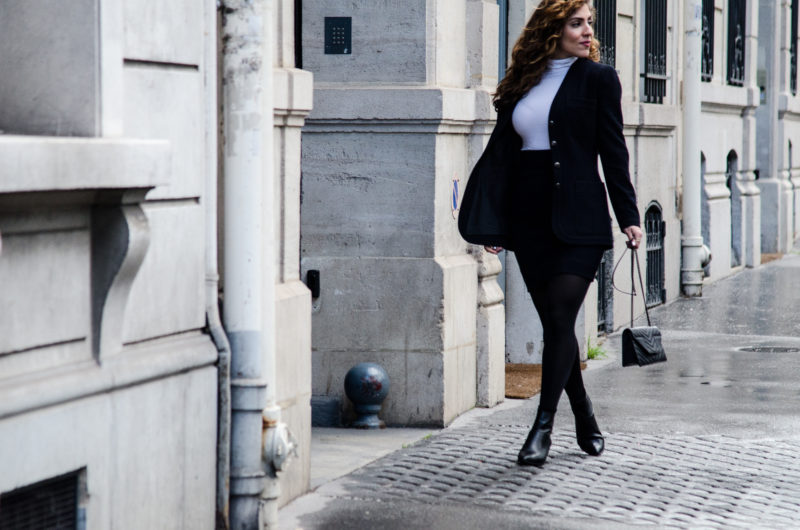 This name is hilarious and totally resonated with me, as I have folks in my family who speak broken English and actually say "thanks god" in place of "thank god". It's kind of awesome. Anyway, if you're looking for high-end vintage, this is the place to go. They've color coded the entire place, so it looks like you're shopping the rainbow. I found so much Saint Laurent here, I didn't know what to do with myself. Definitely on the pricier side, but you get what you pay for! Be sure to check out their sale shop right next door. I found Maje leather bomber jackets for as little as 50 euro on the sale rack.
Other places I heard great things about but didn't get to go to: Free P Star & Kilo Shop.