One thing I've discovered now that we're decorating the house is that everything takes time & effort. EVERYTHING. From door knobs to bedding to furniture to lighting..the list goes on. We're taking things slowly – believe me, we have to fight the urge to just buy whatever and get it all over with. However, in the long-term, I think we'll appreciate that we took the time to decorate & purchased pieces we really love.
Since I've been researching various home decor items (across all categories), I thought I'd be cool to share my findings in a new "Home Spotlight" series. I'll cover off on a new category we're shopping for/researching each month, and hopefully it will save you some time when it's your turn! This month's spotlight is modern table lamps. Shop the ones we have in our bedrooms & office below, in addition to others I had my eye on!

There were many lamps we had in the running for our master bedroom, but the ones we settled on are by far my favorite (pictured above). Our nightstands are attached to our bed, and we have two shelves instead of drawers. We wanted to conserve as much space as possible, and this dimming lamp by Menu fit perfectly (LOVING this brand lately).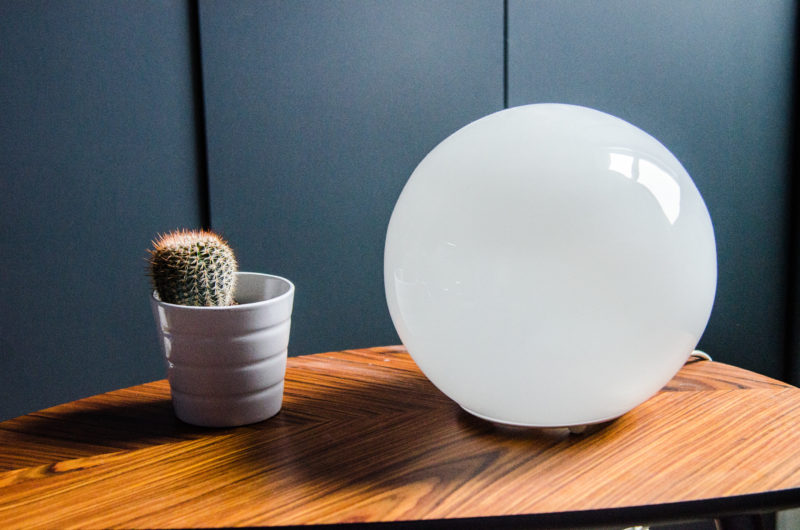 In our office, we have a side table next to a small couch. We decided to place this globe lamp on the edge of the table to add more light in a room that's on the darker side. The lamp gives off a pretty, soothing glow that works really well with the vibe in the room. This particular lamp is no longer available, but I've linked to similar ones below.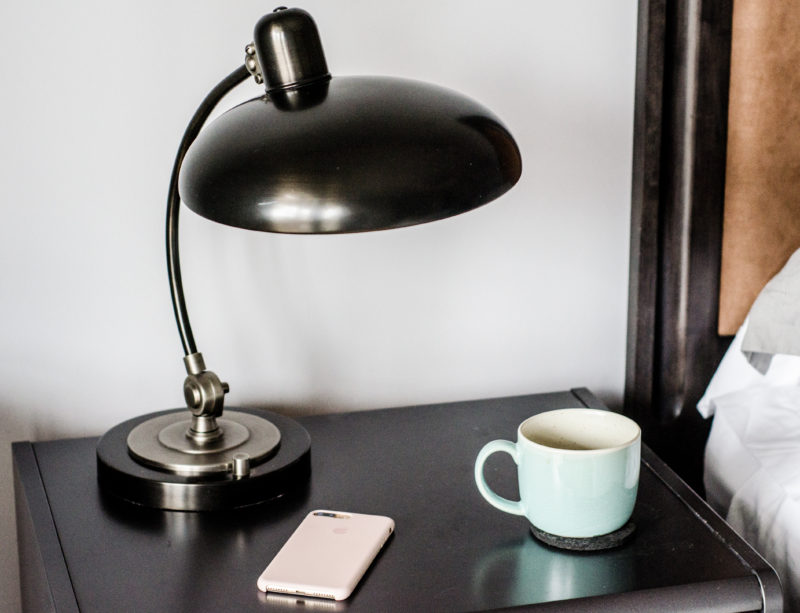 These lamps could not go better with our guest bedroom furniture. With a bed & nightstands a darker brown-ish gray, these dark bronze bauhaus-styled lamps are just right. I love that they have a heavier, industrial feel but are also very simple. They're also adjustable which is nice.
Outside of my other favorites pictured below, I recommend checking out DHgate (this site is awesome for designer replicas) and Burke Decor for more unique options!
OTHER FAVORITES