Leo and I have been house hunting the last few months (oh yeah, big steps!), and we've learned so much throughout the entire process…and still continue to. House hunting can be draining and time consuming, and we're doing everything we can to ensure we aren't wasting our time & energy on homes that we know won't work for us. Luckily, nowadays there are tools out there that make the entire process a little bit easier and accessible. We've been using RedFin, and love love love it. It gives you access to all MLS listings in real time, without having to go through an agent. It's also a great first step if you're considering buying and want to get a feel for what's out there.
As we had to learn some things the hard way, I wanted to share a few tips & tricks we've picked up along our house hunting journey. We haven't found the perfect place just yet, but we're getting closer & closer!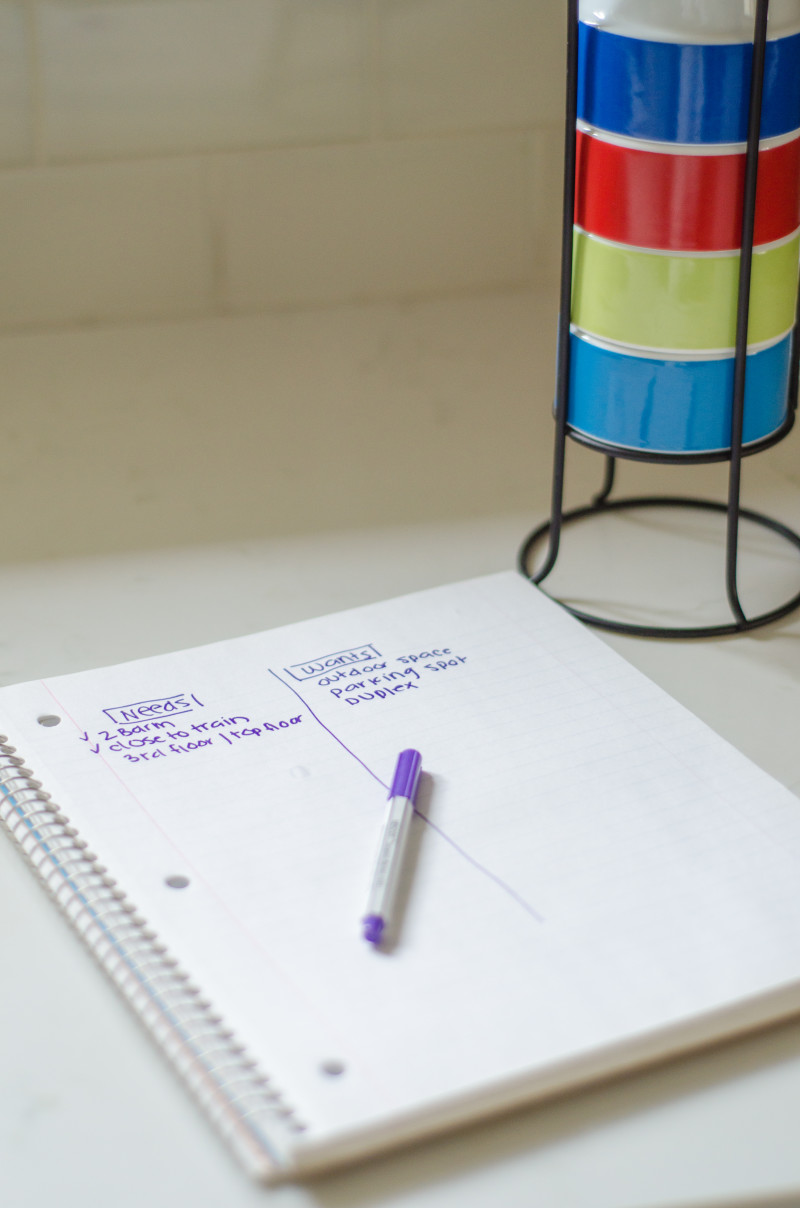 Make a list of your wants and needs right off the bat. Be realistic! We all want amazing outdoor space, tons of natural light, etc…but what is it that you actually NEED? Make sure that if you're buying a place as a couple that you agree on these things, and determine what your "deal-breakers" are. It will save you headache later down the line. One of our deal-breakers was that we had to have a top floor unit, so it's allowed us to easily weed out any first floor spots that pop up (which unfortunately are the majority…sigh).
Work with your agent and/or RedFin to set a MLS search based on your criteria. This will help you avoid having to sift through units you're not interested in, and focus on ones that matter. RedFin allows you to customize your searches down to the details, including mapping out the area you want to look in (down to a hand-drawn outline). You can set up alerts so that you immediately get a notification when units that fit your search criteria get listed.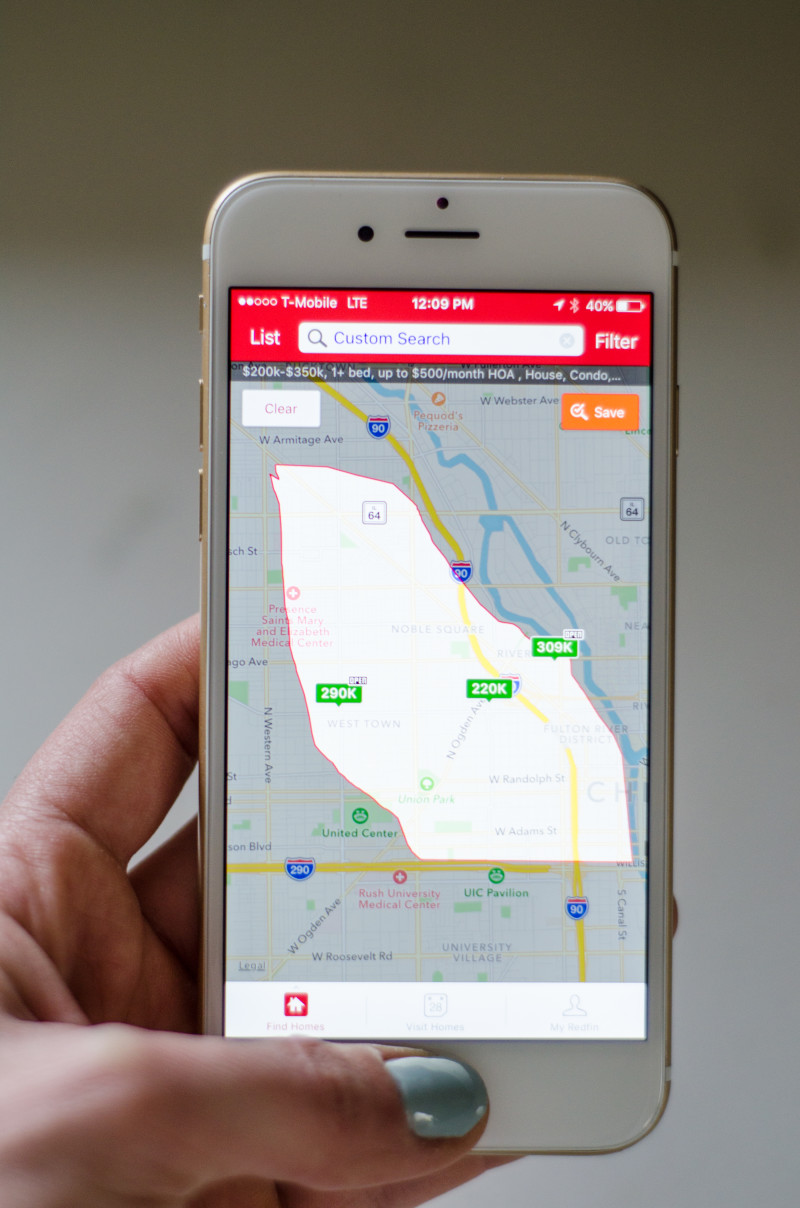 Keep a checklist for each unit you see. Does it fit all of your must-have criteria? It's easy to forget the nitty gritty of each home you see when you're seeing dozens. Create a comparison chart for all of your top contenders.
If a new listing looks very promising, see it ASAP. The real estate market in Chicago is extremely competitive right now, as inventory is super low and there are plenty of people out there who are ready to buy and are looking for the same thing. This obviously depends on the market where you're looking, but for Chicago, if you see a place get listed & you're in love, contact your agent and see it as soon as possible. It will most likely be gone in a day or two. This also means you need to be flexible, so don't plan weekend trips or vacations if you're serious about buying. We learned this one the hard way – Leo was out of town one weekend and an amazing unit opened up. They weren't taking any more showings as they already had a few offers on the table after one day of being on the market. Let's just say I wasn't the happiest camper…but hey, you live and you learn.
Try to envision how you'd use the space. This is so essential and something we weren't doing early on. Think about how you would place your furniture and how you would lay out the space. Sometimes, you'll find there are homes that have strange lay-outs…no wall to put a bed against that doesn't block a window or closet, nowhere to put the TV where it's easy visible from all angles of the room, etc. Be mindful of these things, and include them in your comparison chart so that you can consider them when making a decision.
Think about how much additional $$ you'll need to put in. Sure, a home may be priced fairly, but if you'll have to put in thousands of dollars to make it your own, is it worth it? When viewing a home, make note of what needs to be fixed, and get an estimate for how much it would cost before making a final decision. It may not be as good of a deal as you initially thought.
And finally…don't get attached…yet. There are so many moving pieces throughout the process, so don't let yourself fall hard for place too soon. Try to hold off on emotions if you can, at least until your offer is accepted. It's easier said than done, believe me, I've experienced it. Think of it as a first date – even it goes really, really well, you still have to keep your guard up until you're convinced they're not crazy.