Leo and I have been more selective with where we're eating out as of late, as we're trying to eat healthier. Once the holidays approach, it's game over, so might as well try to squeeze in some healthy eating now! Believe me, sometimes we are so not in the mood to make dinner, but we stick with it. The outcome has been positive – we feel better for one thing, AND we appreciate our dinners out more than ever. A few weeks back, we planned dinner out at Giant in Logan Square.
We haven't been to Logan since the end of the summer, so we thought we'd head over early & have drinks before dinner. On our way to the restaurant, I stopped at Tusk, as small boutique just a few shops down from our dinner spot. I was immediately drawn to to the unique items on display & the artsy vibe. They have a mix of local designers, vintage pieces and objects created by various artists. I was lucky to find this beautiful oversized vintage blouse in my brief visit. I can't wait to go back for more!
Oversized anything is up my alley, and I really love how oversized sweaters & shirts look over flares. I tucked the blouse in on one side and topped it off with an edgy necklace. Shop the look below!
PS – If you're wondering about Giant…it was awesome. We sat at the counter and had a really special experience watching the cooks in their element. Everything was absolutely delicious. Highly recommend!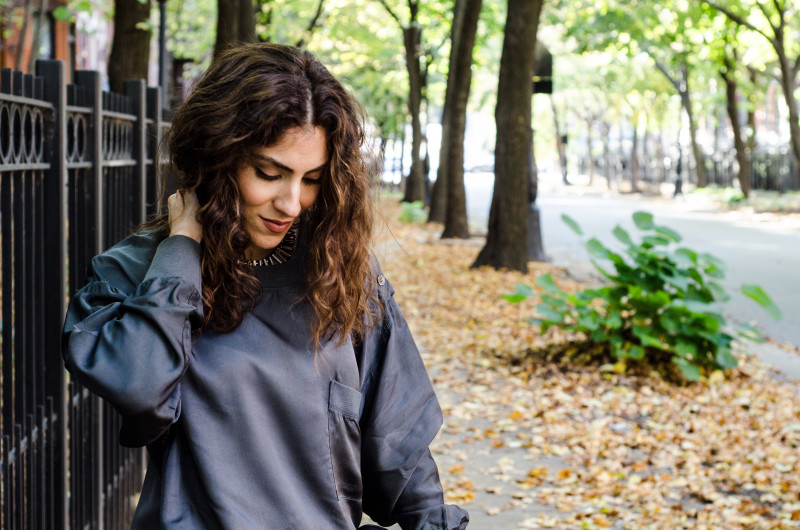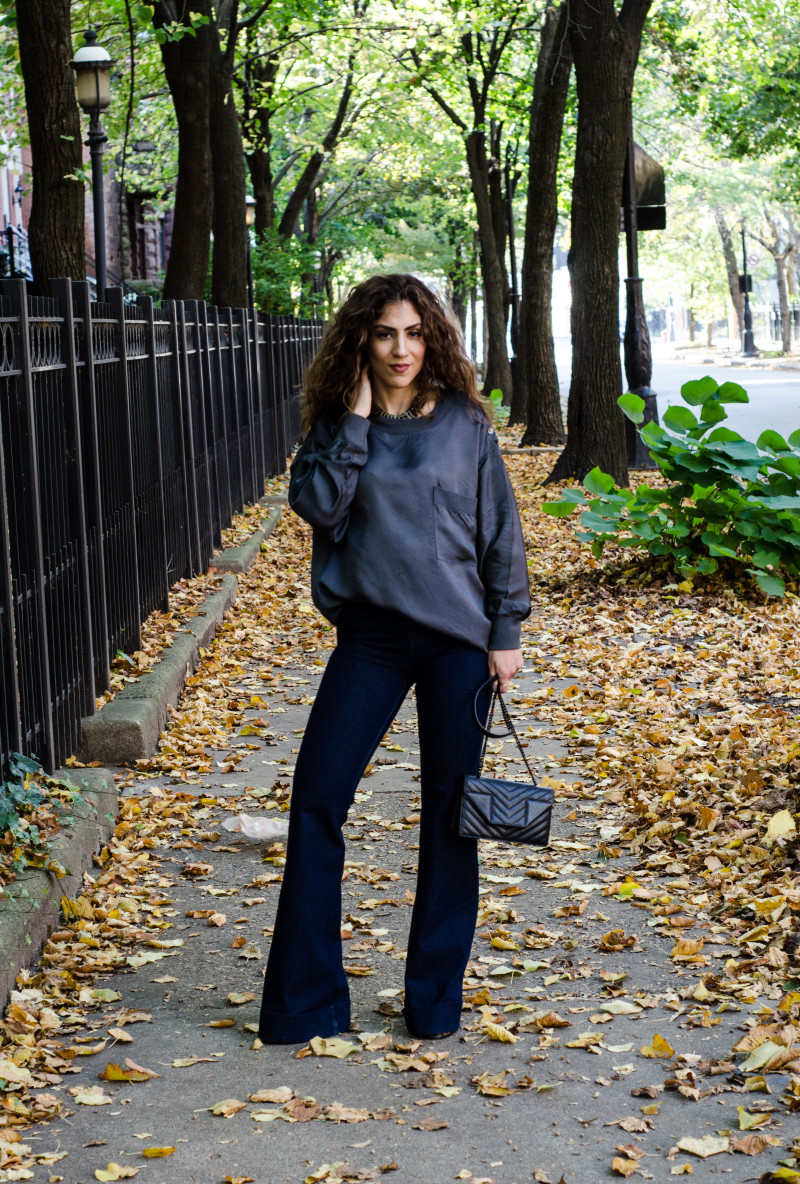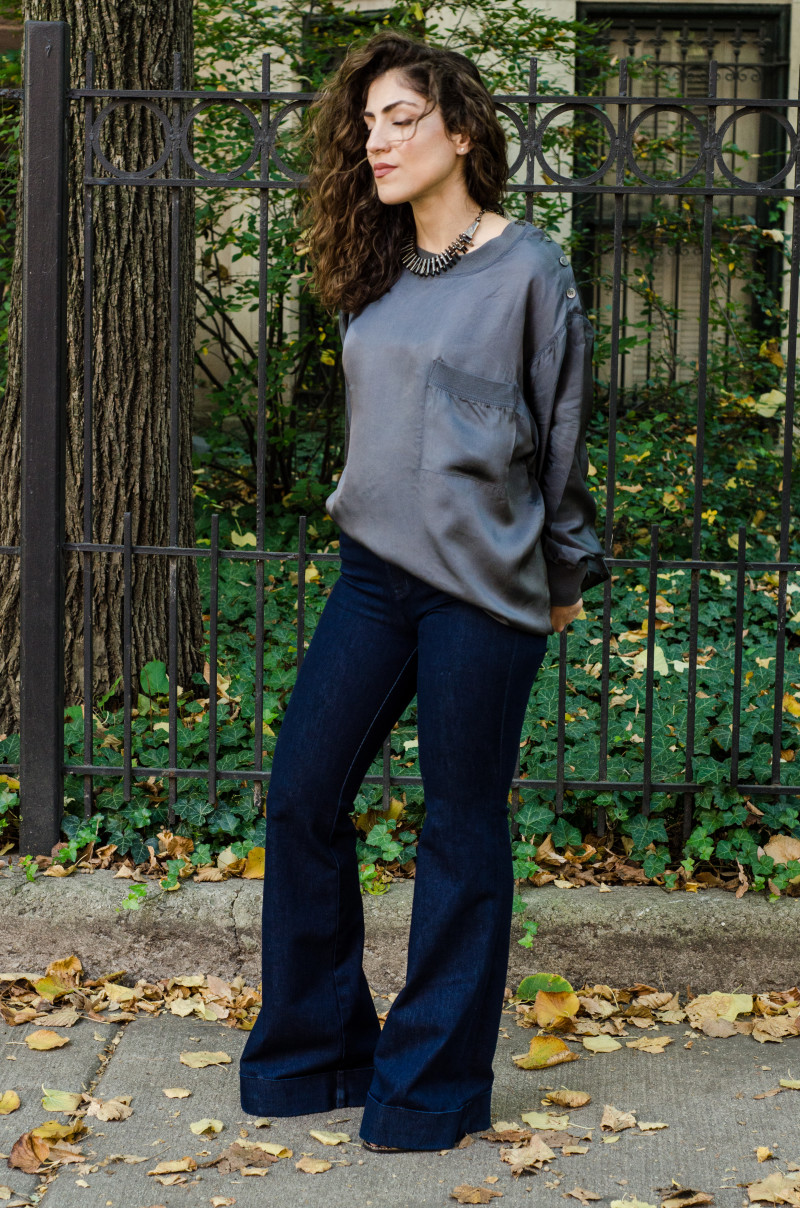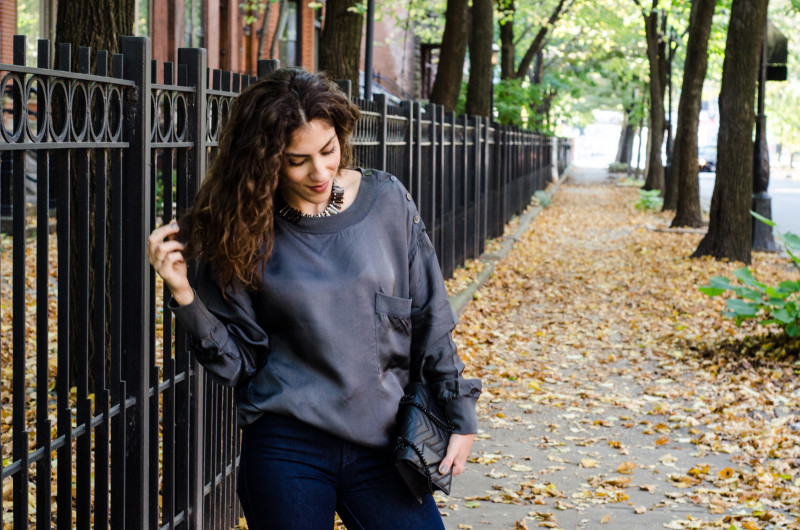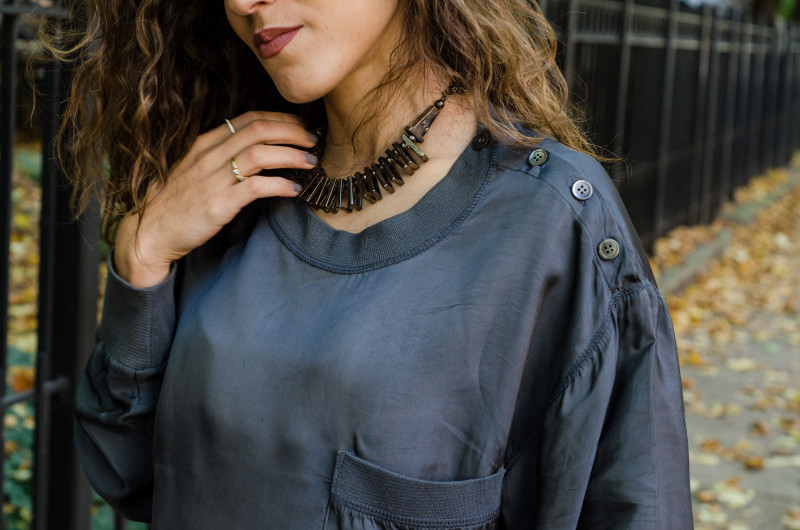 SHOP THE LOOK