It's been way too long since I've posted an outfit! We spent the entire weekend packing up Leo's place. Officially moving into the new house in 4 days. THANK GOD. I want my life back. I can't wait to start baking again, and prepping the new house for the holidays. I'll finally stop ranting about moving, packing and all the stress that comes with it – will hopefully have some great posts to come for the holiday season :). Ahhh – Thanksgiving is NEXT WEEK!
You know I've been obsessing over velvet & burgundy lately, and this outfit encompasses both trends. I got the Free People catalog in the mail last week, and wanted literally everything in it. These pants particularly caught my eye. The flare is intense, but so unique and fun. They have a high waist, so they're actually really flattering on. They run a little big, so I recommend going down a size if you're going to pull the trigger! I'm a big fan of flares + oversized tops, so I resorted to this comfy vintage cashmere sweater. This was a find from Vintage Underground – $20! Amazing deal. I wish I bought 10 of them.
I finished off the look with these super cool shades from Cutler & Gross. I recently signed up for Ditto, where I can rent designer sunglasses for as little as $24 a month! Such a great idea, given sunglasses can be an investment. Now you can rock designer shades and switch them up as often as you want. Use code CUDDLEPILL to get a free month of Endless Eyewear (give it a try – it's too much fun).
Shop the full look below!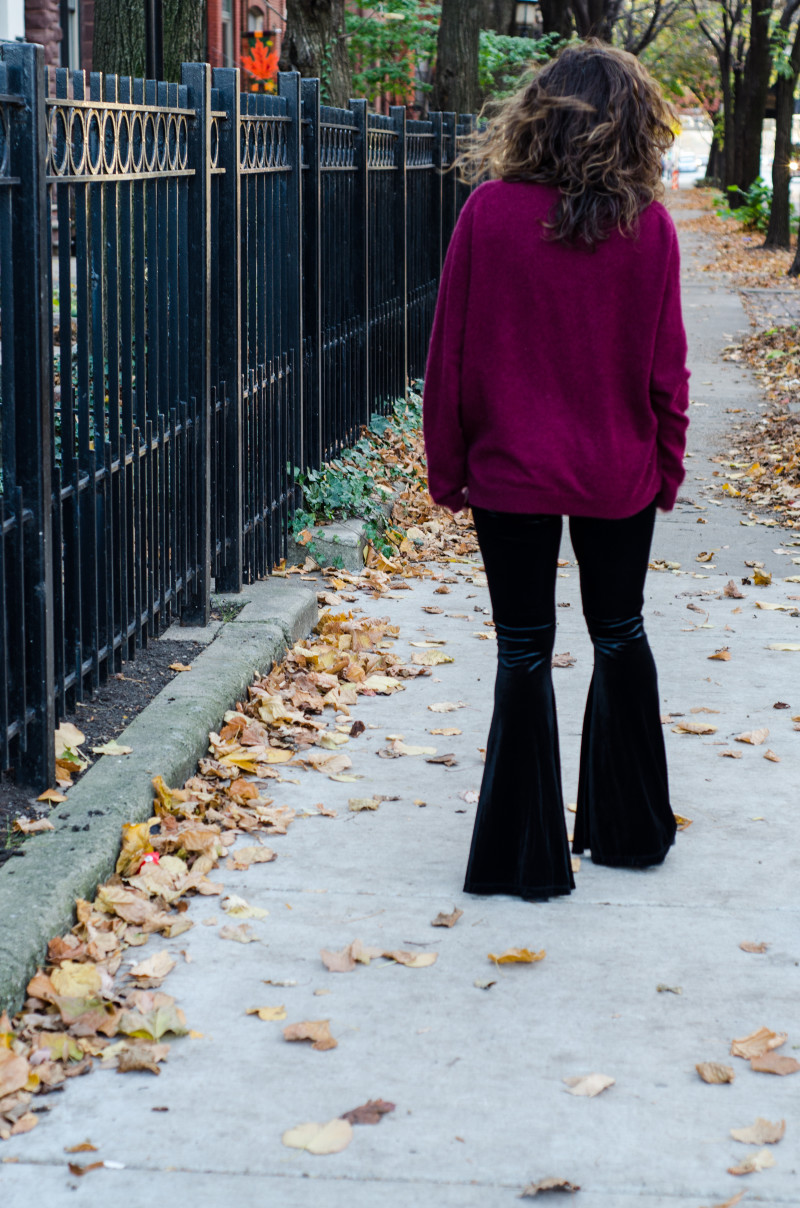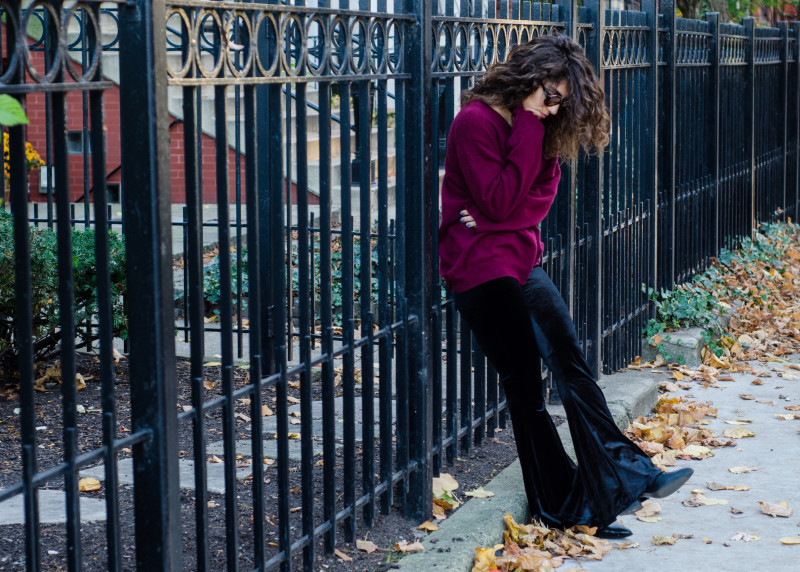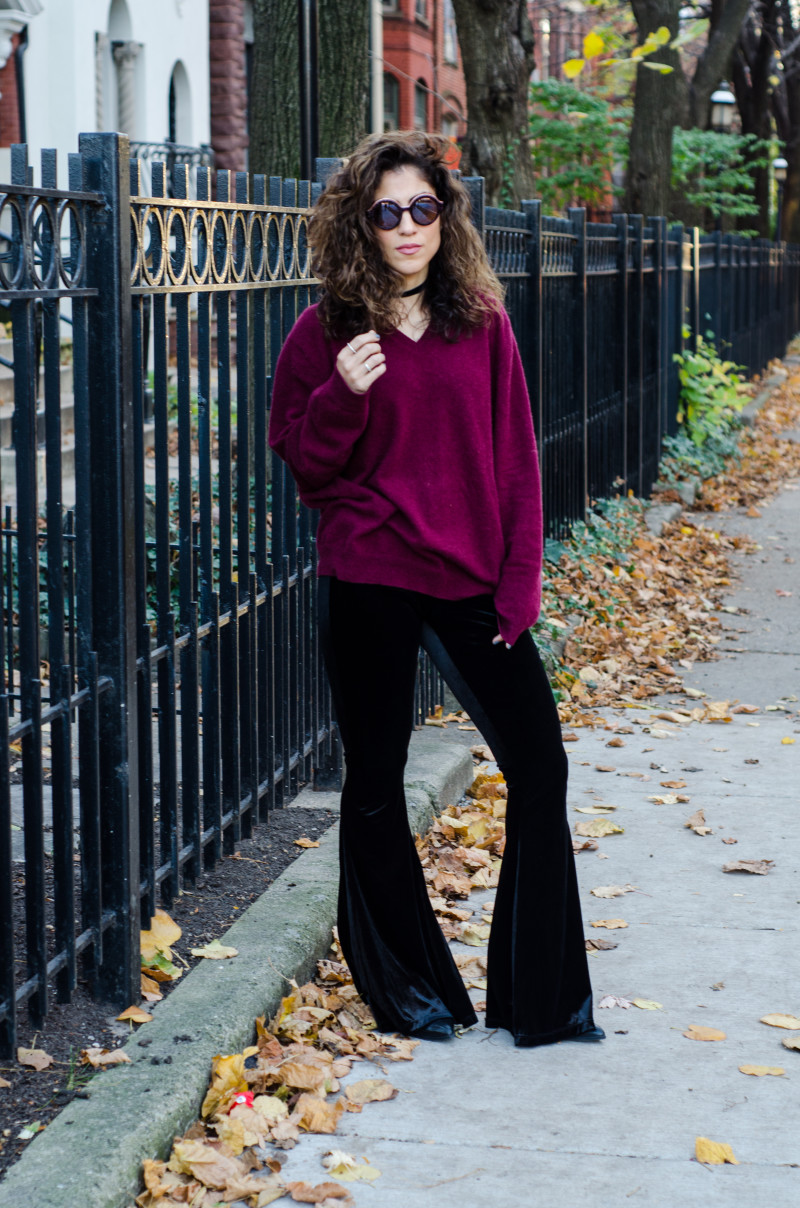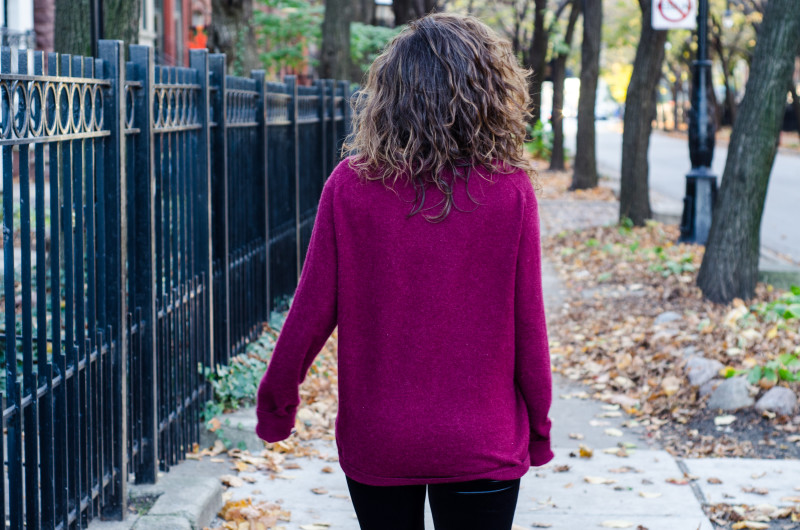 SHOP THE LOOK