A couple of weeks ago, my obsession with flea markets reached an all time high. After years of failing to go, I FINALLY made it to Vintage Garage Chicago, and it was glorious. For all of you flea market lovers, please take a seat as I explain.
Vintage Garage is essentially a massive garage takeover. On a normal day, this is your typical city parking garage. On the 3rd Sunday of every month from April-October, it turns into a magical place. You'll find 75 vendors swarming the garage, and it's filled to the brim with everything vintage. Furniture, clothing, jewelry, decor, art and more. Let's just say this is my flea market dream come true.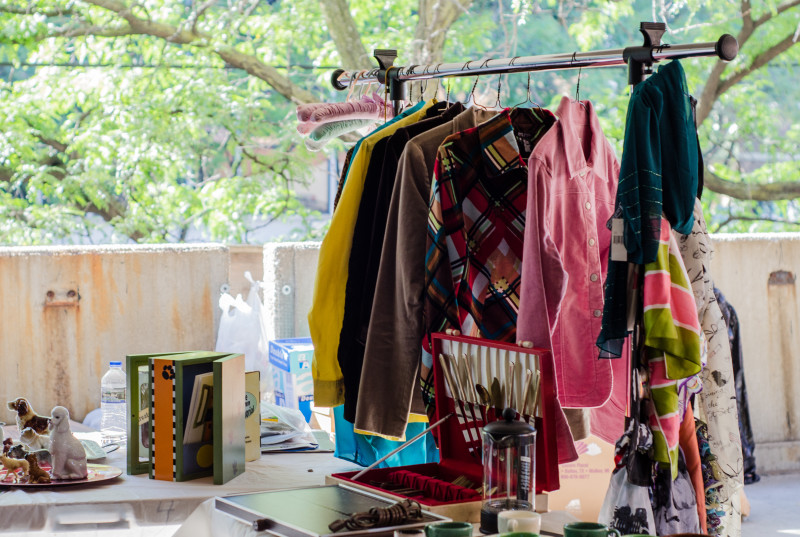 I wish I had arrived earlier in the day, as I'm sure the REALLY good stuff goes fast. I showed up around 2pm, and still managed to bring home a few amazing pieces (I'll be sharing these in upcoming outfits posts, so keep an eye out!). One thing I couldn't get over was the sheer amount of vintage oversized cashmere sweaters available, and their price. Not an exaggeration – I snagged a few of these at $20 or less…what a STEAL. Picture dad's cashmere sweater from 15-20 years ago, transformed into a cool oversized, soft & cozy addition to your fall wardrobe.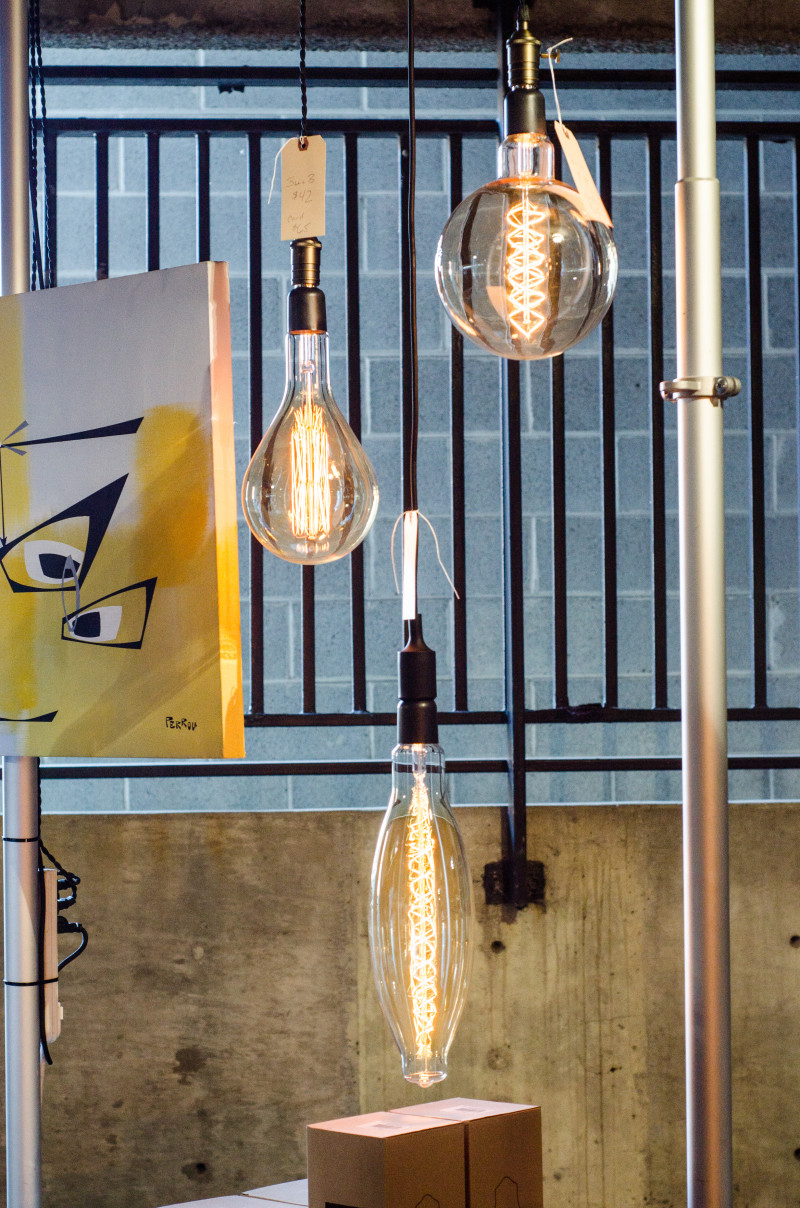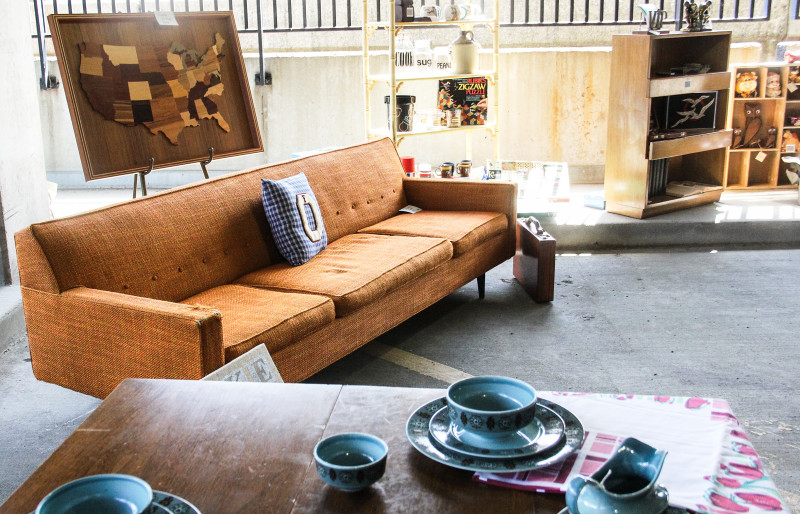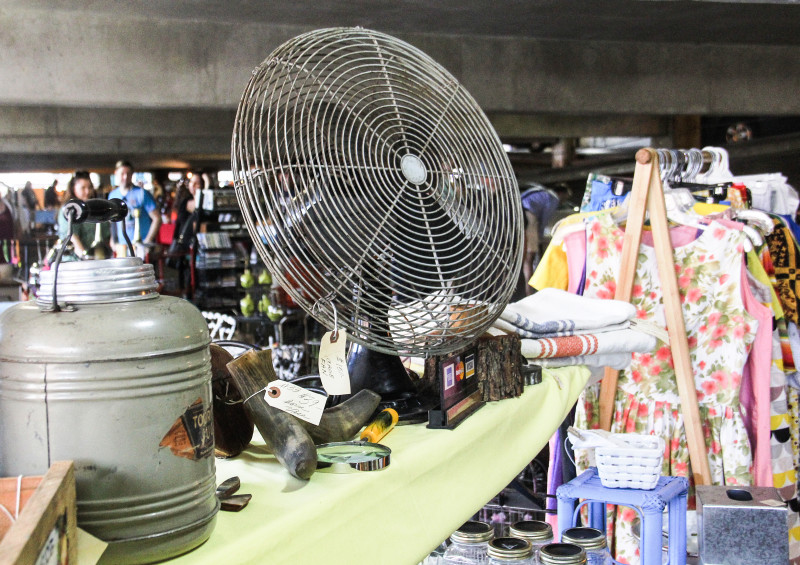 Given we're working through decorating the house, I didn't even know where to begin with all of the unique home stuff they had. There were pieces of furniture I debated on somehow squeezing into my tiny two door car ("will that fit? I can make it fit…right?"). I decided it would be best to come back in October once we were all settled in the new place. But seriously, those light bulbs, that couch…I can't even #obsession.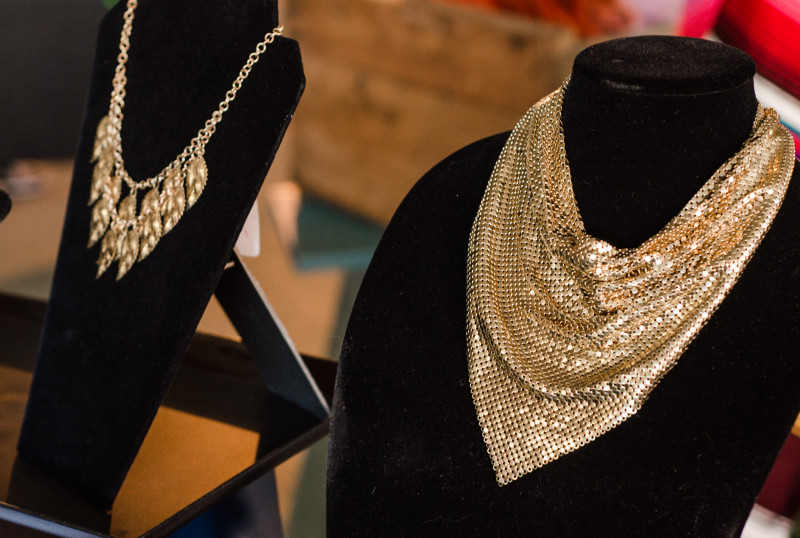 Shocker – the jewelry was another highlight. I came across beautifully made stone rings and funky costume jewelry from different decades (like this AWESOME 80's necklace).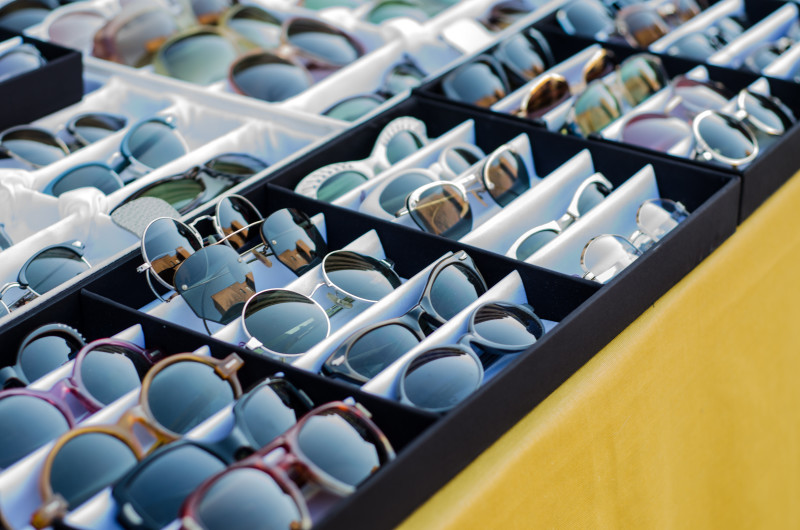 These are vintage frames redone with brand new lenses. Brilliant idea. It's fascinating to see how many of these styles have come back over the years. I've got a pair of my dad's shades from the early 80's that I still rock, and they had quite a few in the same style.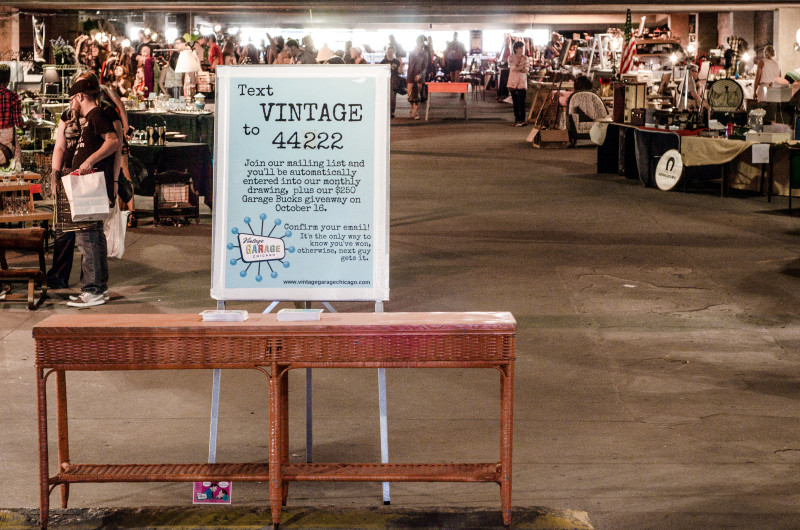 The last market of the year is on October 16th. It would be the perfect place to grab a Halloween costume & festive knick knacks for the house. I'll definitely be attending!
Where do you like to shop vintage?