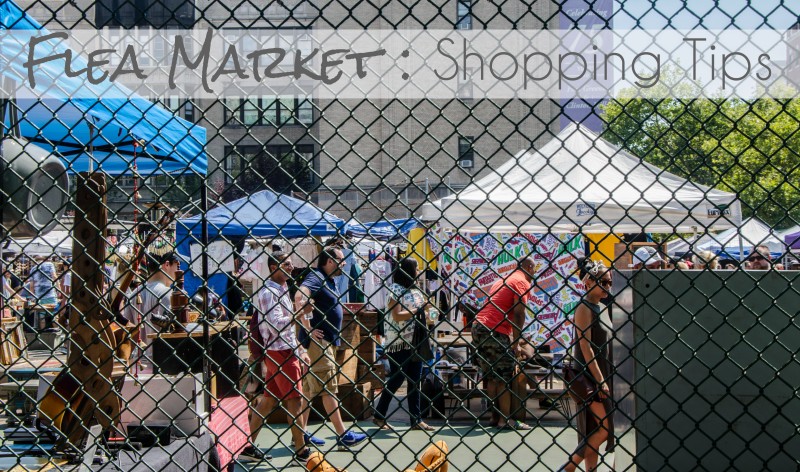 While in NYC this weekend, I stopped by the Brooklyn Flea at Fort Greene. Despite it being 90 degrees and walking around in jeans (poor decision on my part), it was such a cool experience. I had never ventured out of Williamsburg, and I was pleasantly surprised to see that there are parts of Brooklyn that haven't blown up just yet, and as a result they're more raw and authentic. Fort Greene definitely fit this description – it's still mainly residential, with beautiful tree lined streets and brownstone buildings.
The flea market was the highlight of the weekend for me. I'm such a sucker for flea markets. Even if the items appear to be total garbage, there's a thrill element there for me. I love the hunt –  the thought of the great find at a killer price is what motivates me to go time and time again. It's also fascinating to see creative minds at work with the handmade items that are often sold at these markets. As much as I enjoy these things, they can be overwhelming if you're not prepared. Here are a few rules I go by on my flea market excursions:
Know what you're looking for
It's best to have a few items in mind before you head to the market. Once you arrive, do a quick walk through and see what vendors sell what you're looking for (or plan in advance if that info is available online). Navigate the market based on those vendors, so that you don't waste time visiting booths you're ultimately not going to buy from.
Be prepared to negotiate
Don't just agree with the initial price given for an item. More often than not, the seller is open to negotiating on price and they're just testing to see how high they can go. Know how much you're willing to spend on an item and work your way to that number. You'll probably end up somewhere in the middle, but it's still better than over paying for an item just because you didn't feel comfortable speaking up.
Bring cash
Oftentimes, sellers are willing to offer a small discount (10-15%) if you're paying in cash. This may not sound like a lot, but if you plan on buying larger ticket items like furniture, it can add up!
Go early the first day for the best selection
If you show up the first day of the market, vendors have full inventory and the best of the best is available to you. However, keep in mind that because it's the first day, vendors may be less willing to negotiate prices or offer discounts because they know they have time to sell.
I ended up doing more eating & drinking than shopping at the Brooklyn flea, but I did buy a gorgeous dainty gold necklace from one of the jewelry vendors. What is your shopping strategy at flea markets? Would love to hear your tips!