It's clear that I'm digging neutrals and bomber jackets lately. That said, you can imagine the excitement I felt when I discovered this beautiful blush bomber jacket in Dubai. I had to have it!
My wardrobe is a bit of a mess right now as I have my fall clothes in boxes at the new house (another reason I can't wait to move already!). On top of not having access to all of my stuff, my weekends have been consumed with running house errands, i.e. carrying boxes of tiles, faucets, AC units…you get the picture. Bottom line is, I have to get down and dirty on the weekends. Comfortable, functional clothing is required. This knit skirt & rib tank combo paired with my fab new bomber jacket & sneakers was just what I needed to get stuff done (without completely sacrificing my style). Sometimes, you gotta get down to the basics.
PS – I can't get these sneaks off my feet. If I could sleep with them, I would. AllBirds – check them out. You won't regret it.
Shop the look below!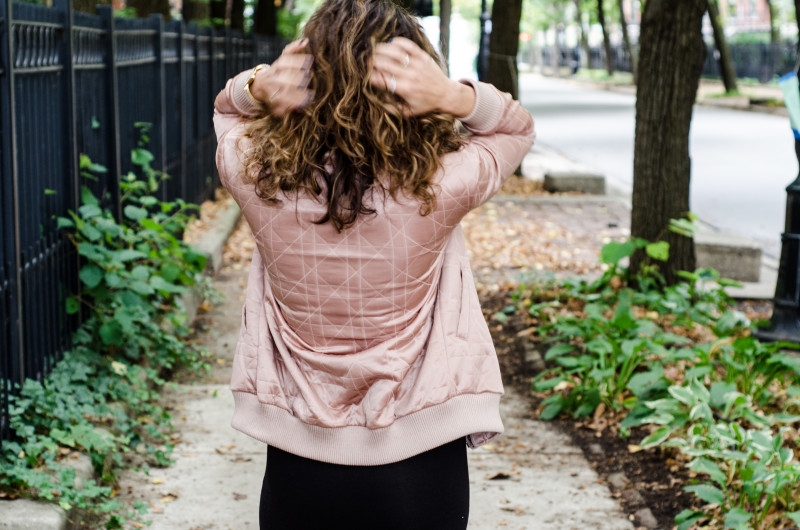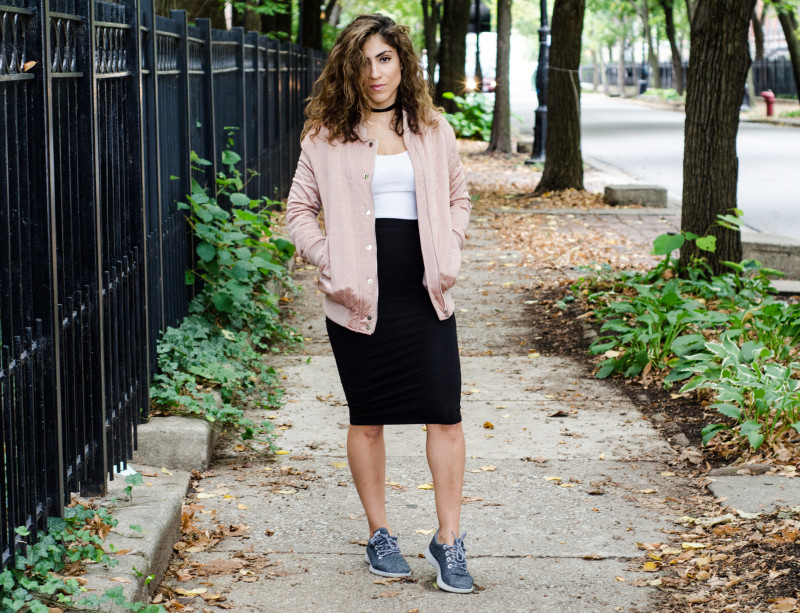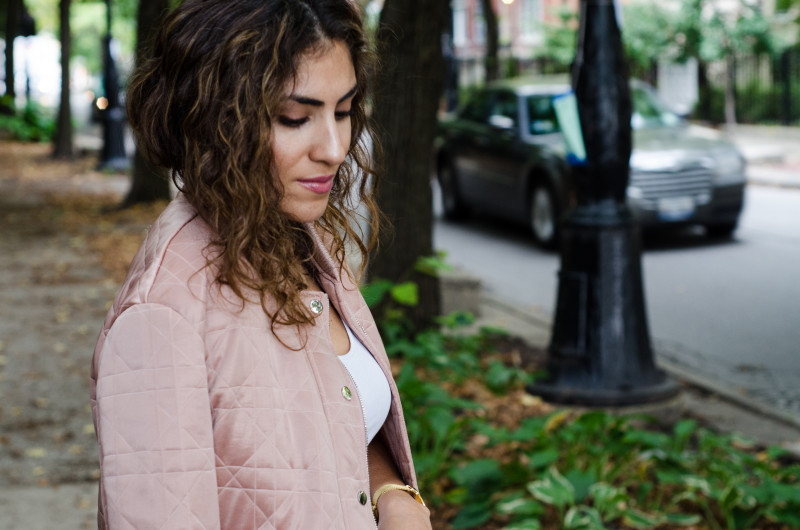 SHOP THE LOOK