After nearly one week of being on vacation, I've finally let go of everything going on at home. I'm a big believer of long vacations – I'm not able to decompress over a long weekend, and to me a successful holiday is one where you release every stress of daily life and enjoy the little things. Let's just say I've been indulging on the "little things" lately and am loving every moment of it!
The last few days, we've been in Rhodes. This is both Leo and I's first time on the island, and despite it's large size, it's actually quite charming. As with most Greek islands, you have the option to dress up or down depending on your mood and planned activities. The other night, we planned a low-key dinner, so I decided this was the perfect moment to wear these funky linen pants I picked up in Athens last weekend.
There are specific spots I shop at in Athens, where I look for unique pieces that have some flare. These pieces usually have a non-traditional, looser fit but are miraculously STILL flattering. Don't believe me? These pants are a prime example! Despite being loose and irregularly cut, I find them to be slimming – on top of being comfy & super fun to wear. Combined with my beachy curls (another plus of Greek vacas), a crop top and white platforms, this turned out to be the perfect casual dinner outfit.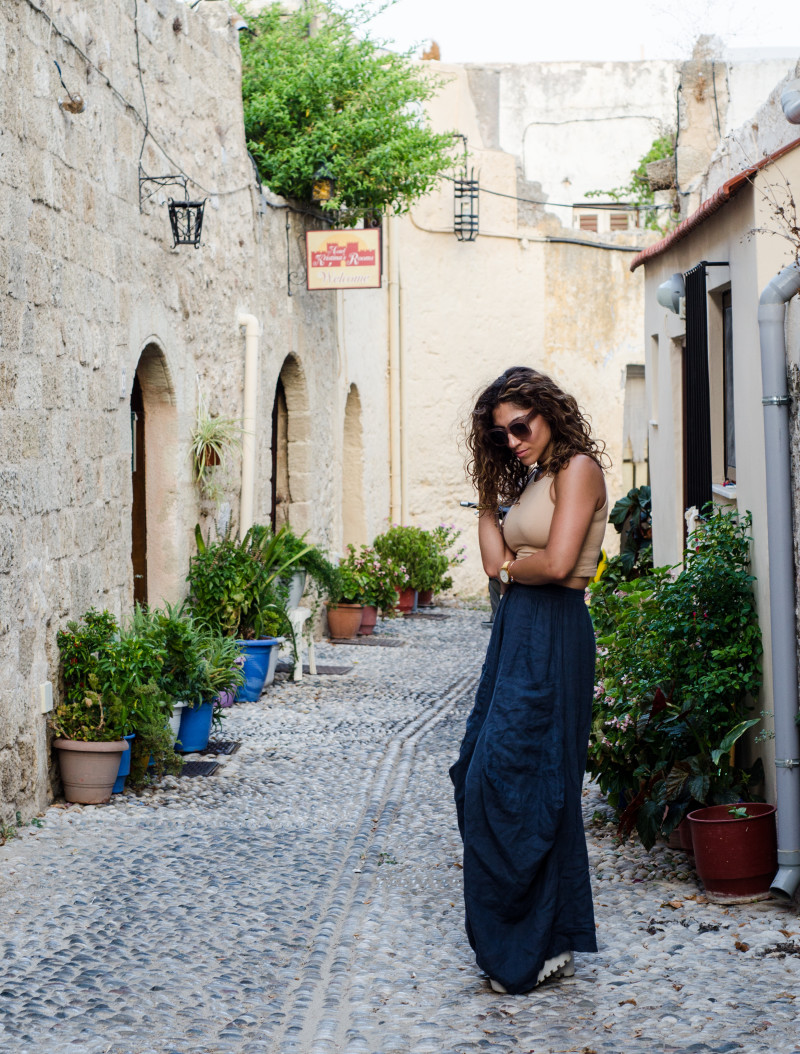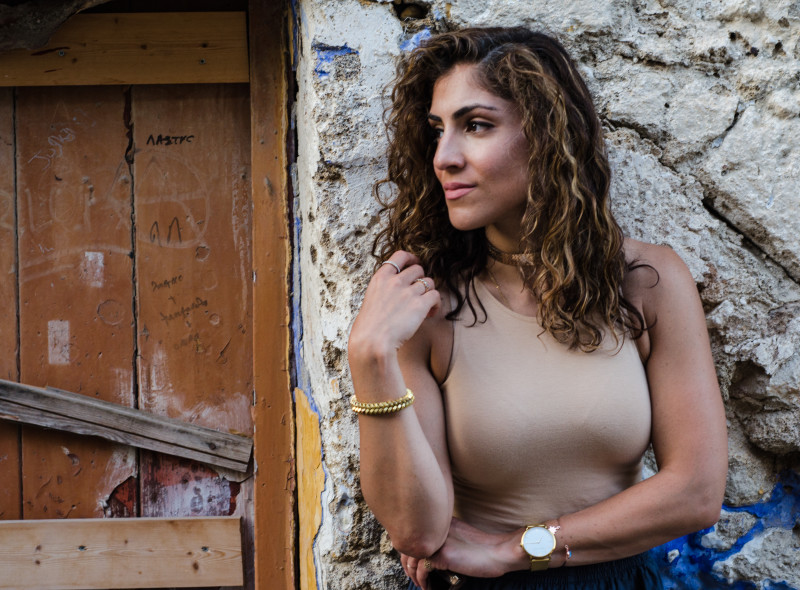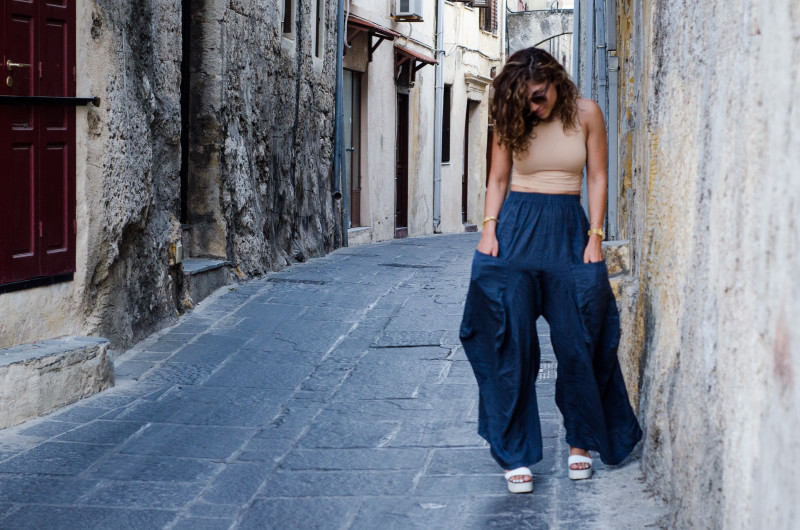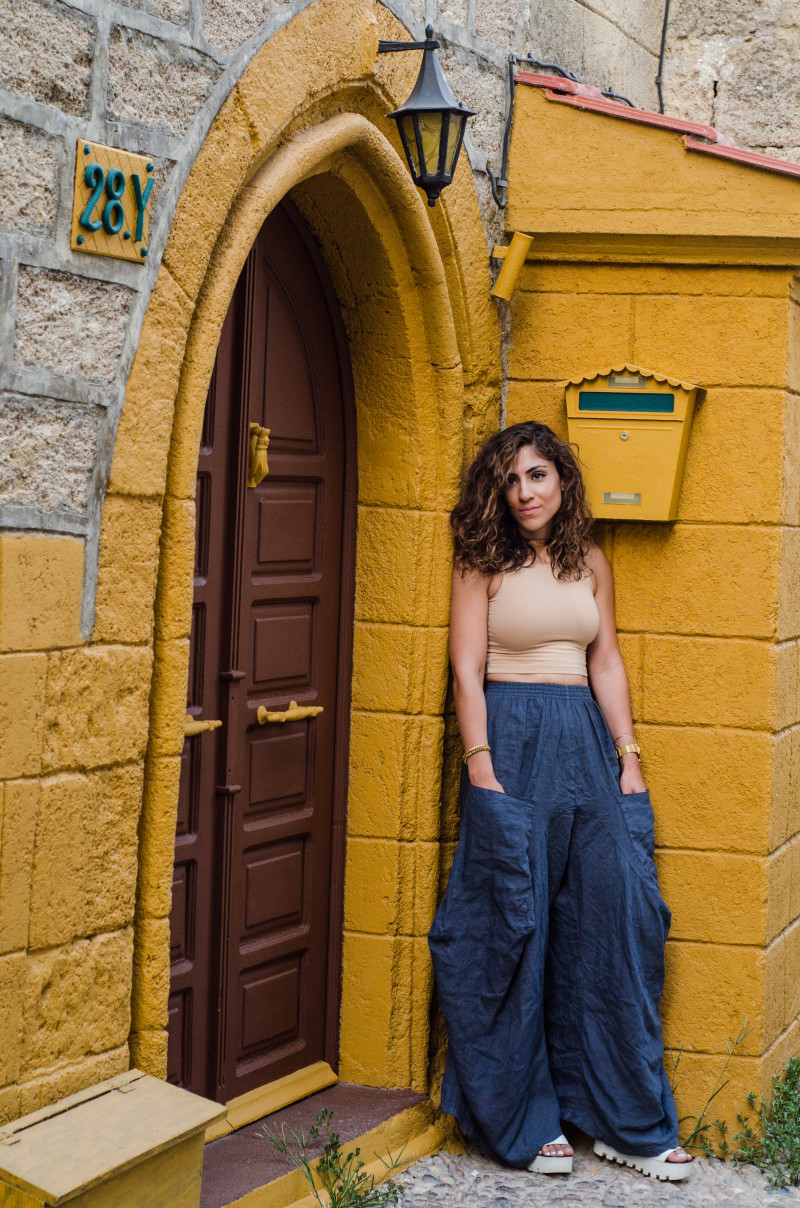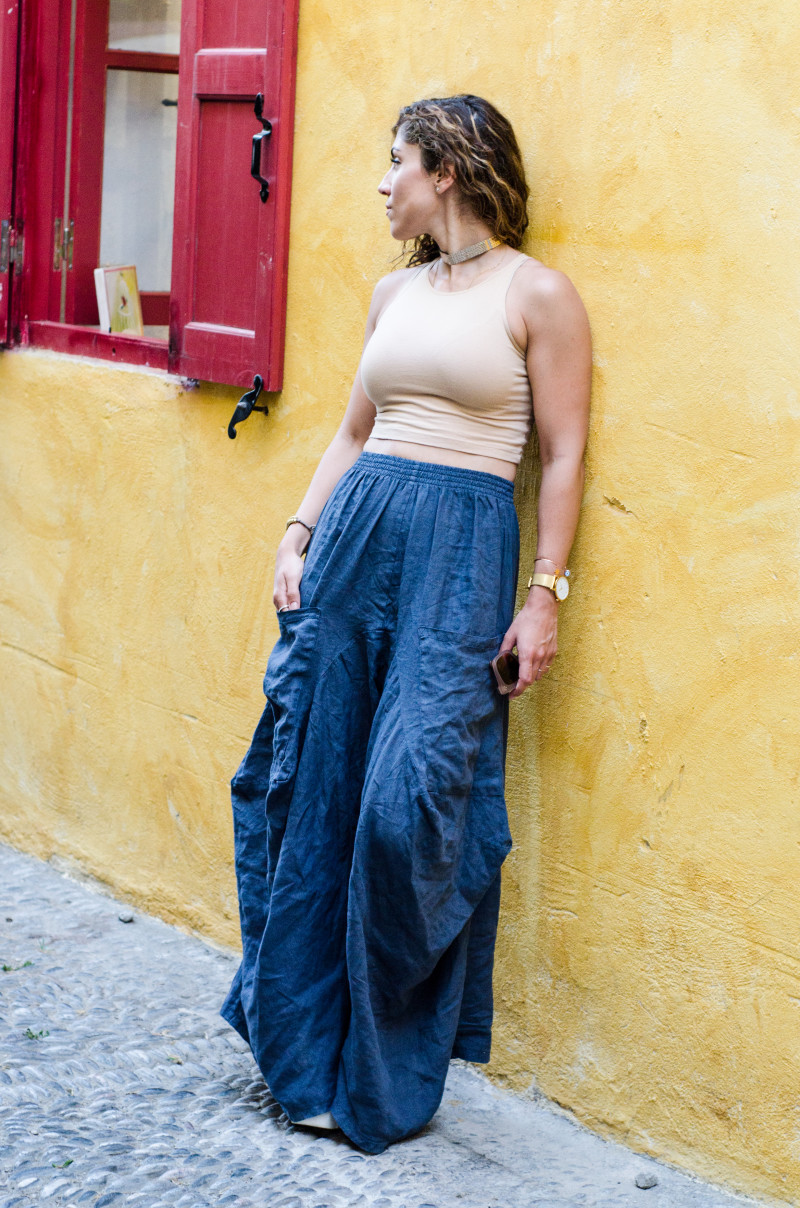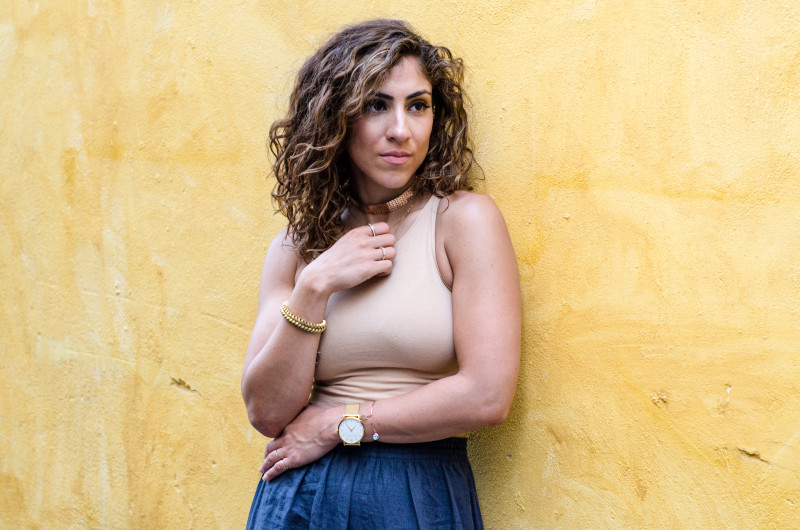 SHOP THE LOOK