Now that we have more space, we actually have a separate room for our visitors. Yes, they even get a door to their bedroom! It's a weird thing to not default to the air mattress in the middle of the living room situation (which is what I did all of these years). I think you officially become an adult when you have a guest bedroom. Your friends don't have to change in the bathroom, or have all of their personal belongings out in the open for everyone to see. Yep. Officially #adulting.
Since this is a new phenomenon for me (& Leo), we've had some fun brainstorming ways to make our guests more comfortable. Leo has many friends that live outside of Chicago, so we have frequent visitors at our place. It's basically like a part time Air Bnb…so we figured, why don't we make it feel like one? Here are few things we've done to help visitors feel more welcome in our home…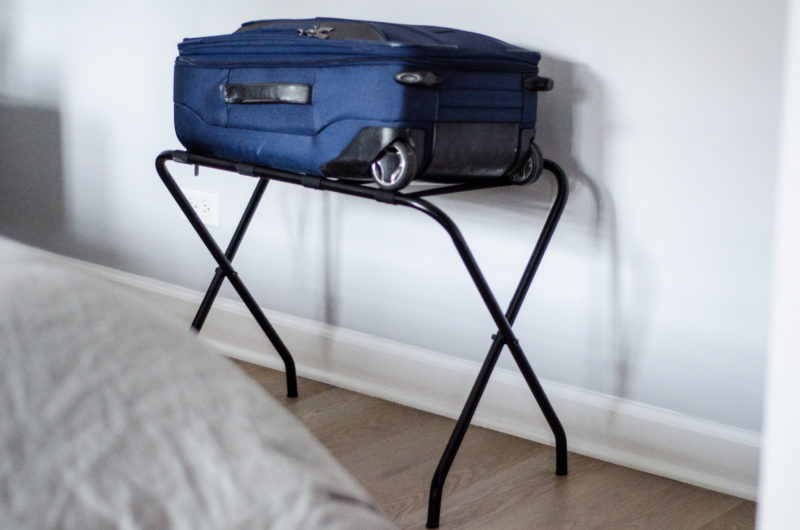 Having to bend down to grab stuff from your luggage kind of sucks…and there's no reason to make someone endure that when the solution costs less than $30! We recently purchased two luggage racks that we stash underneath the bed – now when we have guests over they have somewhere convenient to place their bag.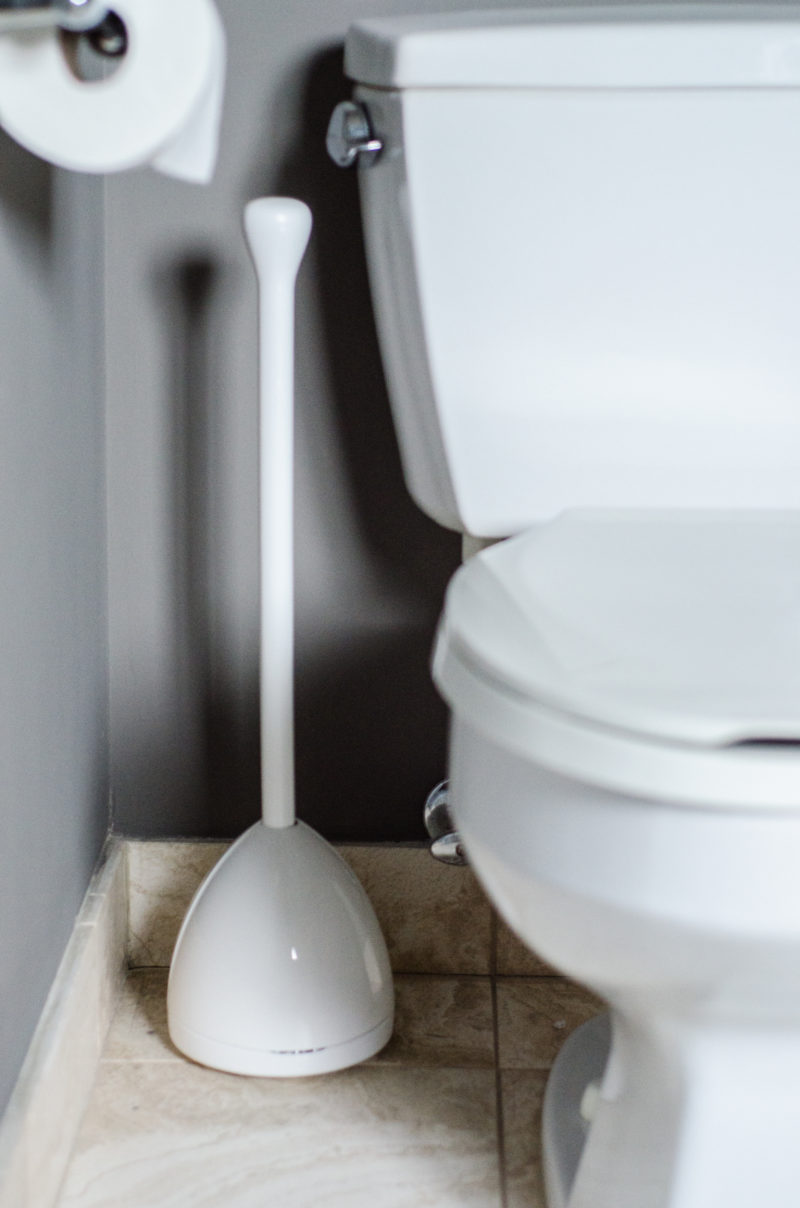 I know this doesn't sound pleasant or cute, but imagine (hopefully you have to imagine it and haven't endured it) the feeling of having to ASK for a toilet plunger at someone else's house. Mortifying. We added a second plunger in the guest bathroom to avoid that awkward, uncomfortable conversation. Since plungers are eye sores, we got this nice cover to make it look a little less offensive.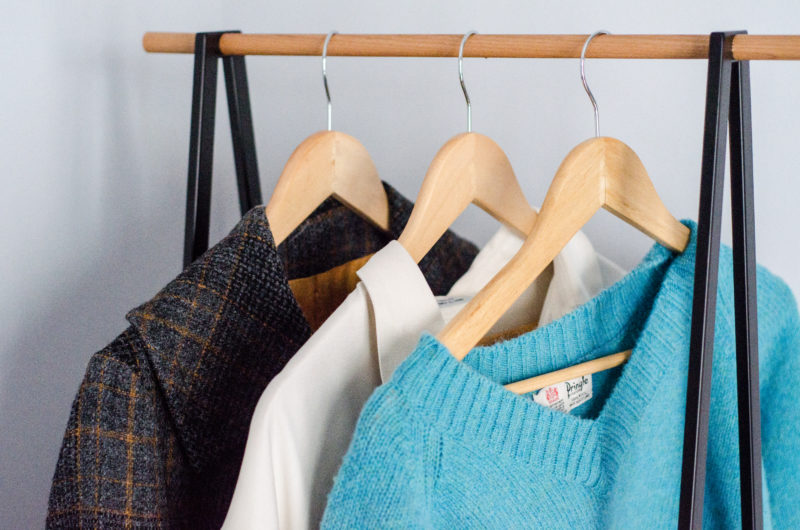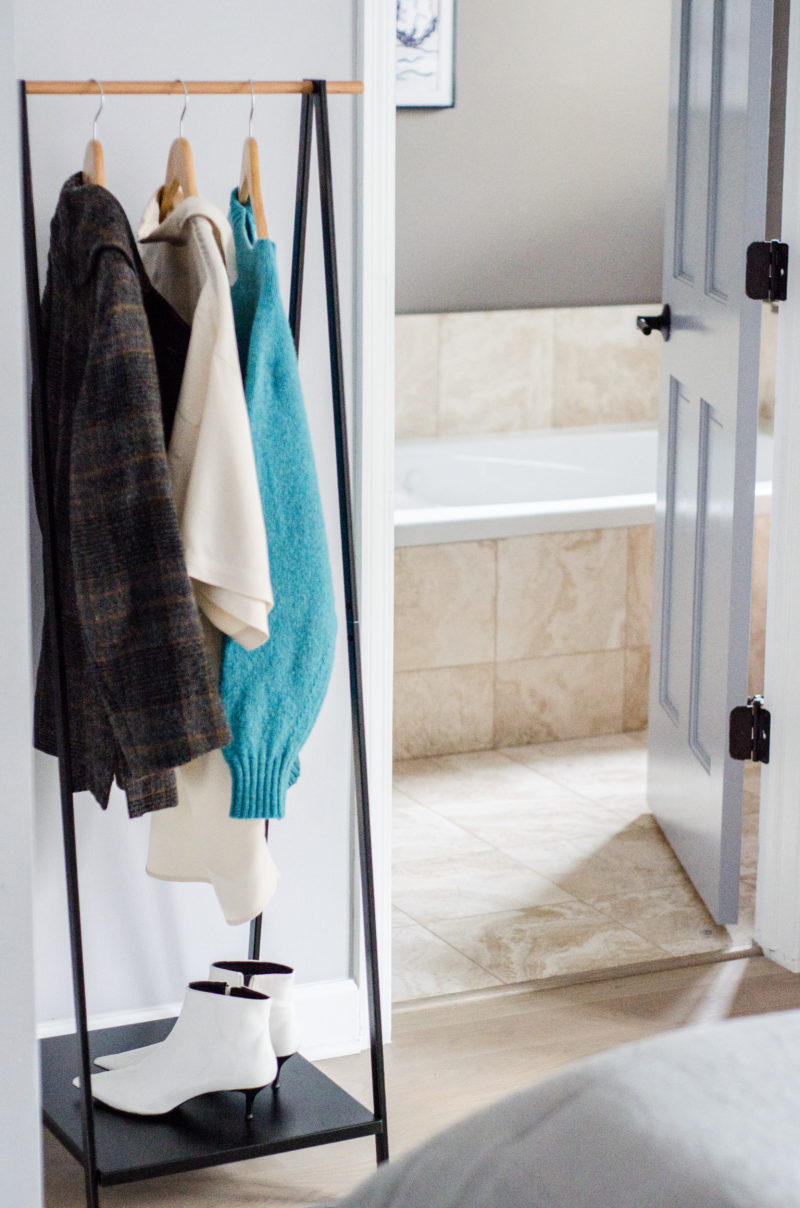 Since we're lacking closet space, the tiny closet in the guest bedroom has been turned into a lackluster shoe closet (my goal is to transform it into a full shoe closet – but I haven't told Leo this yet). That said, there was no place for our guests to hang their clothes. We all travel with a couple of shirts or jackets that need to be hung, so we recently bought this simple garment rack. It fit very nicely in the corner of the guest bedroom, and even has a place for shoes and bags.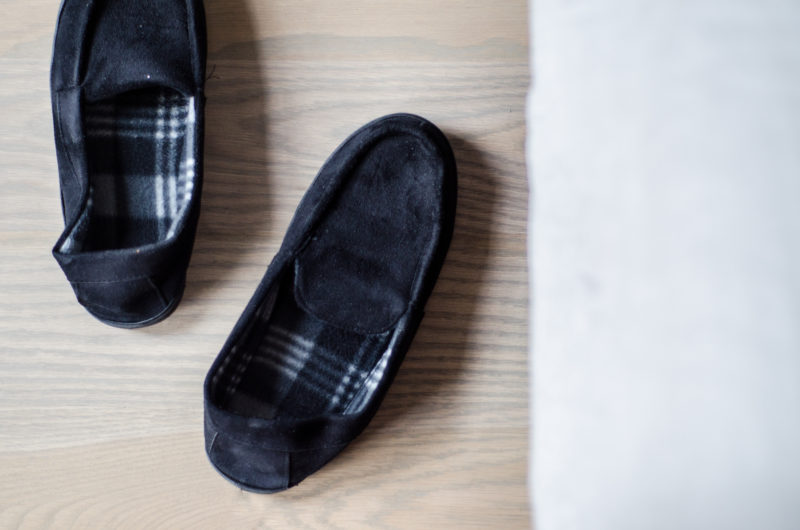 We don't have carpeting in our house, so walking barefoot isn't pleasant, especially in the colder months. I thought about how much I enjoy having slippers when I'm at a hotel, so I figured we should get some for our house too. We even have a few fancier pairs of slippers for our more frequent visitors (by fancier I mean they have a back and were more than $10).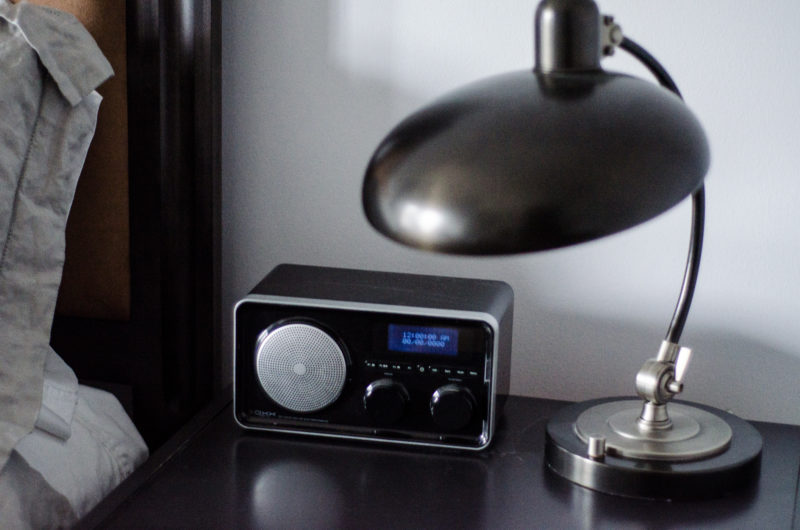 Leo has this thing with adding a TV to basically every room in the house…I'm not a fan of this concept so I was secretly excited when we couldn't put a TV in the guest bedroom. There simply wasn't room for it. What we did instead was add a WiFi internet radio (w/ an AUX input) – this means that guests can listen to whatever radio station they want, from various parts of the world, in addition to using it as an alarm. They can also plug their phone/iPod in to listen to their own playlists. This radio is super old, but I really love this and this one if you're on the hunt for something similar. PS – I did an entire post on our lamps earlier this year, if you want to check that out! I linked to these specific ones in there.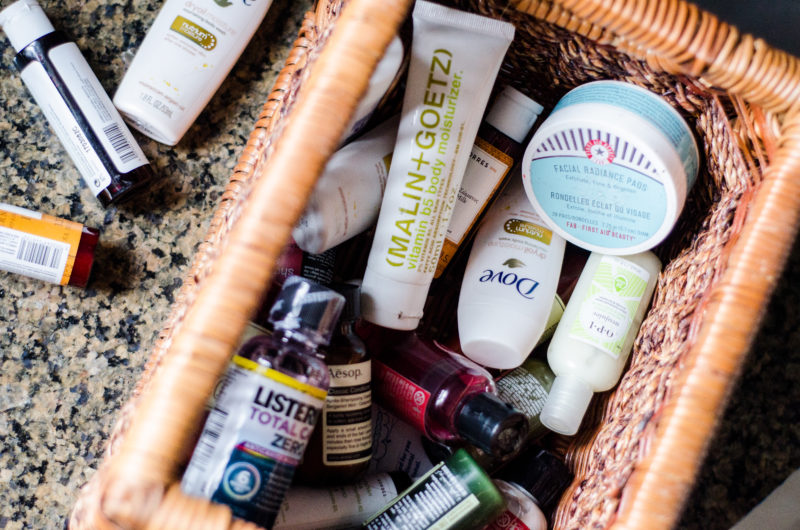 I ALWAYS forget something small when I'm traveling, whether it be deodorant, toothpaste, shampoo/conditioner. We all know how that goes. What I've started doing is snagging the extra bottles of toiletries when I visit different hotels (yeah, no shame), and I toss them all in a basket underneath the vanity in the guest bathroom. That way, if anyone ever forgets anything small, we'll have them covered. I also have an extra hair dryer that I leave in the guest bath just in case.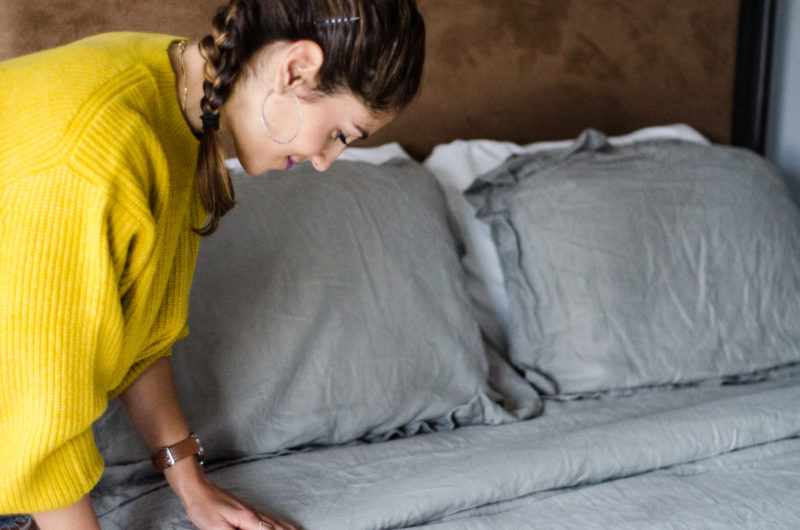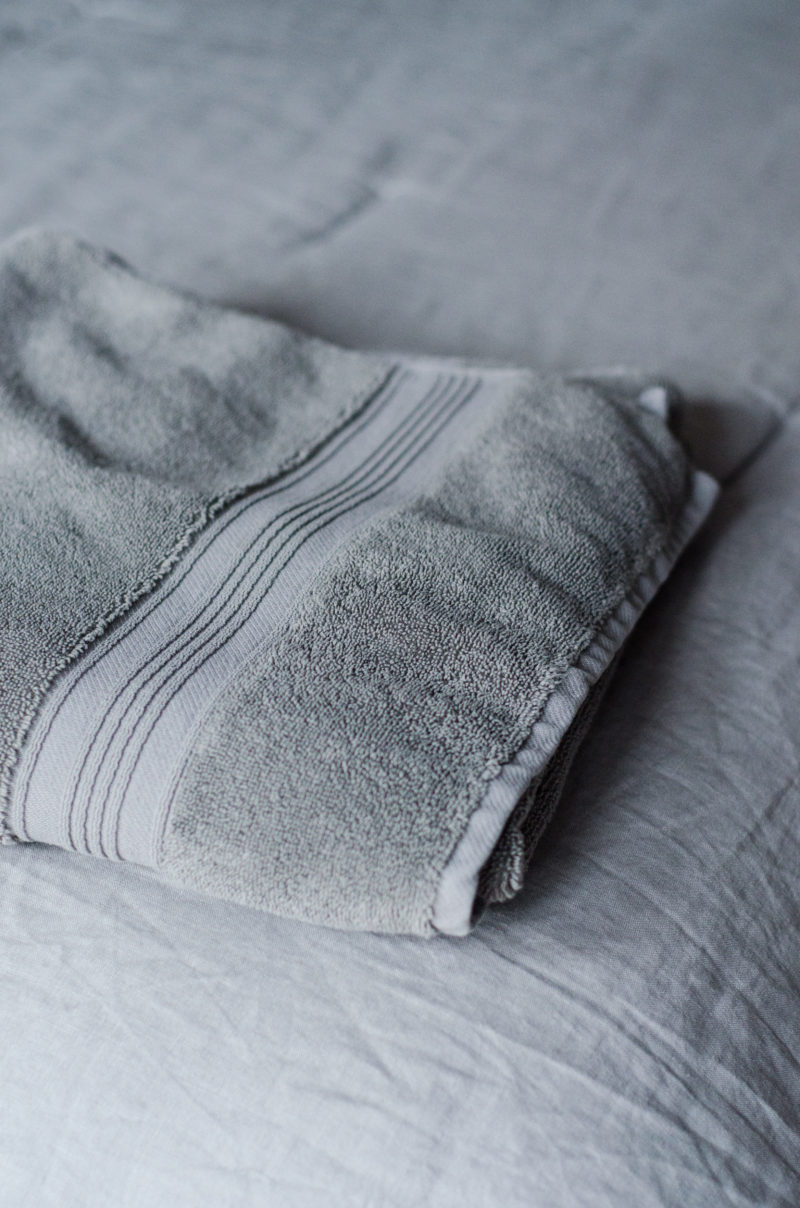 A nicely made bed, clean towels ready to go – yes, these things are basics, but they make the world of a difference. We have extra chargers around the house for emergency situations…AND, most importantly, I keep the house stocked with healthy snacks (& a few unhealthy ones because you need those too).