Isn't it strange that sunglasses are a one-size-fits-all? Most everything we purchase comes in sizes, yet sunglasses are an exception to this rule. We all have unique head shapes…there's no standard by any means. Something's not adding up here.
Well, I've got news for you. I've discovered that there ARE sunglasses out there that come in sizes, measured perfectly for your pretty (or handsome) face. Introducing Moscot – you can thank me later. Now, this isn't a new brand by any means. They've been around for over a hundred years, and it's apparent when you take a look at their classic designs. Their frames are timeless, and highly customizable. You have the ability to select your frame size, shape, color and lens. Given how much we spend on sunglasses, you'd think this would be the standard.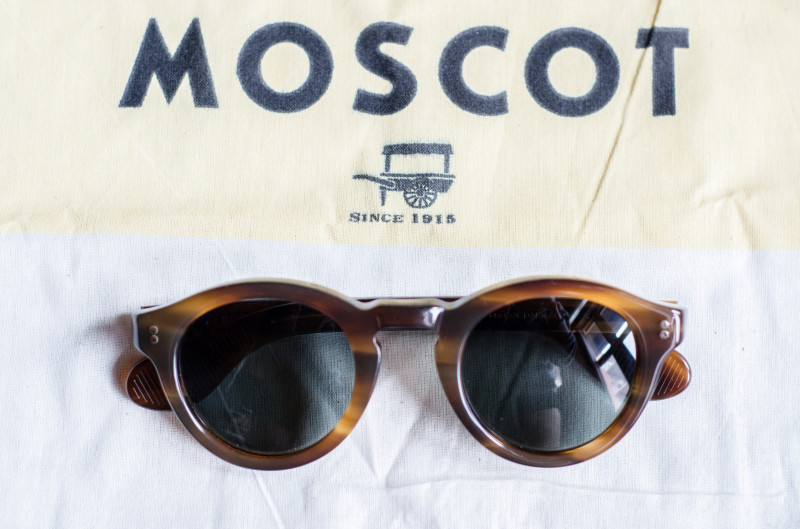 I purchased this pair of shades last week as a gift for Leo, and he hasn't taken them off since. Not only is Moscot's product super cool, but their brand experience is impressive. From sharing the story behind each shape on their website, to sending a beautifully packaged box with extra surprises…they nailed it. The sunglasses came with a tote bag, a little decorative pin AND a cleaning cloth. Am I the only one excited about this?! Now I'm wishing I bought a pair for myself #envy.
Here are some of my favorite styles (if you're looking for optical glasses, they have those too):