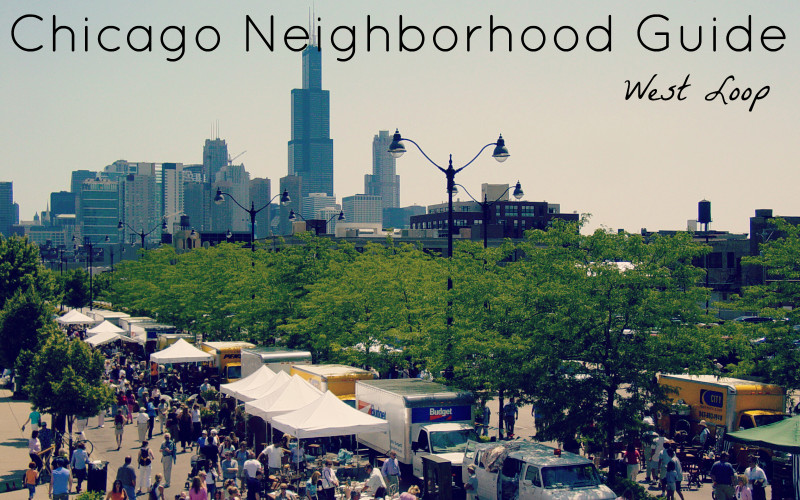 The West Loop has come a long way in the last 15 years or so. What used to be an industrial area (home of the historical meatpacking district) is now one of Chicago's hottest neighborhoods. I spend quite a lot of time in the West Loop; what I love most about it is that there is always a new restaurant or bar to check out. Some of the best dining in the city is in this hood, so this list may be longer than others. There is so much to do and see (mainly EAT)!
Eat
Au Cheval was recently voted the best burger in America, and it will live up to ALL expectations.
Avec has been around forever, but it's still one of my favorites. They had bacon wrapped dates before they became a thing, and theirs are still top of the list in my book. They're stuffed with chorizo and come with phenomenal pepper sauce. Make sure to also order the focaccia – I've never had anything like it anywhere else.
La Sirena Clandestina is a hidden gem. It's not overly popular just yet (they're busy but don't get nearly as much buzz as some of these other spots), but the food is excellent. Go for their kale salad, pork loin milanesa & ceviche.
Publican Quality Meats is both a deli and a restaurant. They have a killer chicken parm sandwich, and they always add new tasty items to the menu. The same restaurant group that owns Avec & Big Star owns PQM, so you can purchase the Avec dates and the Big Star Al Pastor sauce here. They also sell a variety of delicious cheeses and meats, amongst other things.
Stephanie Izard's Girl and the Goat is not a place I frequent but it's definitely worth a visit. Some of my favorites include the shishito peppers, chickpea fritters, baby octopus and goat empanadas. Make sure you book a reservation far in advance because they go quickly; otherwise, just show up when they open and grab a seat at the bar.
Next is the sister restaurant to the world famous Alinea. They change their menu every 3 months, and you have to purchase tickets (yes, tickets are required) when reservations are made. It's a very unique experience, and for being an upscale restaurant, the vibe is really chill which I appreciate. A great way to get last minute tickets is to follow them on Facebook; they post when last minute tables are available.
Nonna's is a new deli that opened up a few months back, and it's excellent. Order the meatball sub, you can thank me later.
Urban Belly is, in my opinion, the best ramen in the city. During the brutal Chicago winters, I crave the rice cake soup with a side of Chinese eggplant.
Sushi Dokku is my go-to sushi spot in the West Loop. It's great sushi and has a really cool ambiance. I also love that they offer free delivery – bonus points there.
If you want a more upscale sushi spot, check out Momotaro. I haven't been yet, but I've heard amazing things.
Other places worth checking out: Fulton Market Kitchen, Green Street Smoked Meats, High Five Ramen, & Blackbird
Drink
Lone Wolf is a great neighborhood spot with a solid cocktail menu. Conveniently located next door to Au Cheval, it's the best place to kill time while you're waiting for that delicious burger.
The Aviary is part of the Alinea restaurant group along with Next, and they put as much effort into their drinks as they do their food. All of the drinks are elaborate and unique, with different types of ice cubes, glasses, and contraptions. Some of the drinks even change flavor as time passes!
Maude's Liquor Bar is a winter favorite of mine. The bar upstairs is just so cozy, and their drinks are simple but delicious. I really enjoy their Smashes.
The Betty is another cozy spot with really good cocktails. The food is also decent, so you can go there for dinner as well.
CH Distillery is Chicago's local distillery. Check out the bar for some local brews!
RM Champagne Salon is an adorable, romantic champagne & wine bar. They have an amazing patio, so definitely a place to check out in the summer. It's a great place to go for a date or girl's night out.
Shop
Get your T-shirt fix at the Threadless HQ. You can either order items online and pick them up here or shop the selection they have available on site.
Explore
Taste of Randolph Street Festival
Stop by the Randolph Street Market for some antique shopping – find the schedule HERE.