Yay! It's snowing! We had a crazy weekend of snow in Chicago – and because it's the holidays, I'm not against it. I'll take the snow over below zero temperatures ANY day. Given we're amidst the holiday season, it's not unusual to have a least three holiday parties to attend. Maybe it's just me – but I find these things stressful! How much do you dress up? How much can you dress down? I'm the queen of casual so the fact that I have to put any extra effort in for these events stresses me out.
I've finally determined the formula that works for me – I mix a few dressy pieces with casual pieces and find that I'm more comfortable physically and mentally. This obviously doesn't work for black tie affairs, but I've found it works for most holiday parties/happy hours. For a holiday event last week, I paired this metallic copper skirt with an oversized v-neck knit and a fur vest. I added a pair of crew socks & pointy ankle boots and I was ready to go. I took it to the next level and added a beanie, obvs an optional touch! Given our weather conditions, it was more for functional purposes :). Shop the full look below!
PS – I just bought this lipstick (color is Deborah) last week and I'm obsessed – it's the perfect color for the holidays.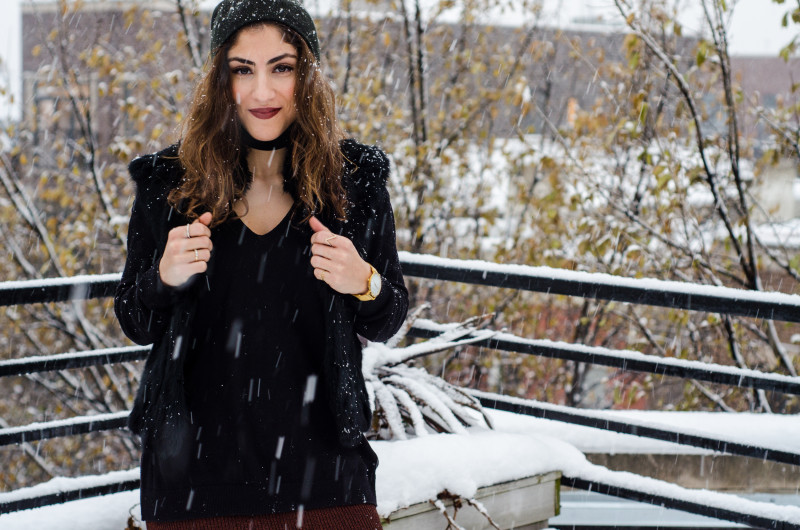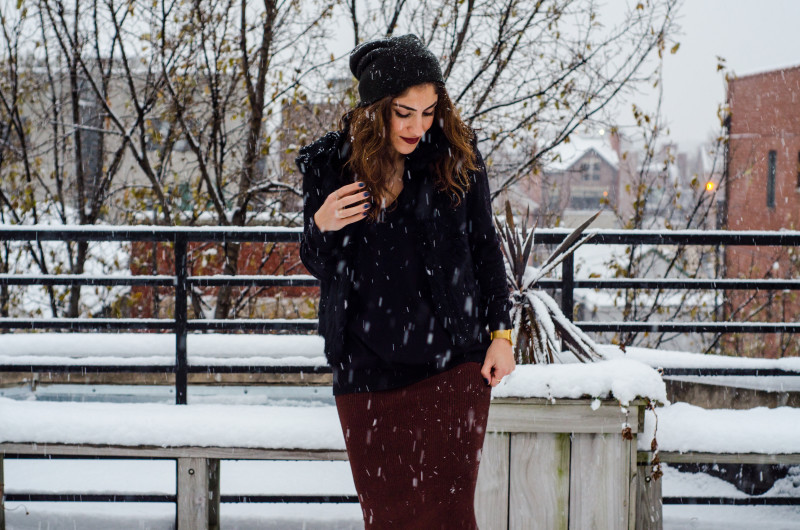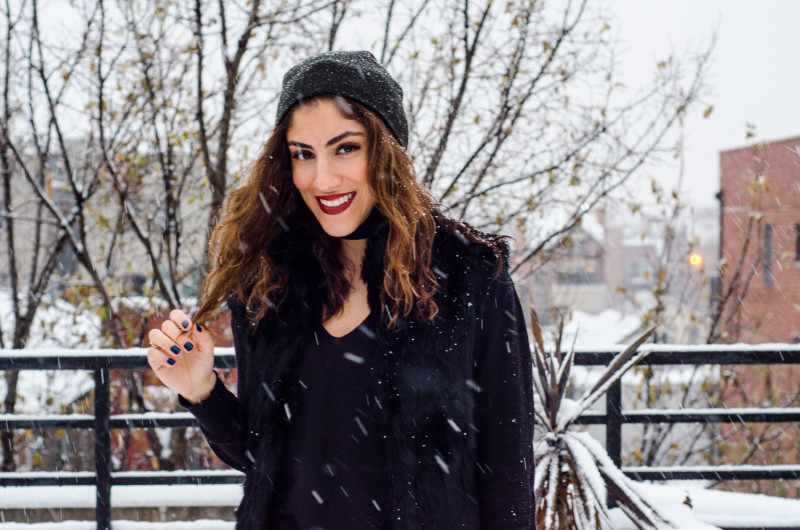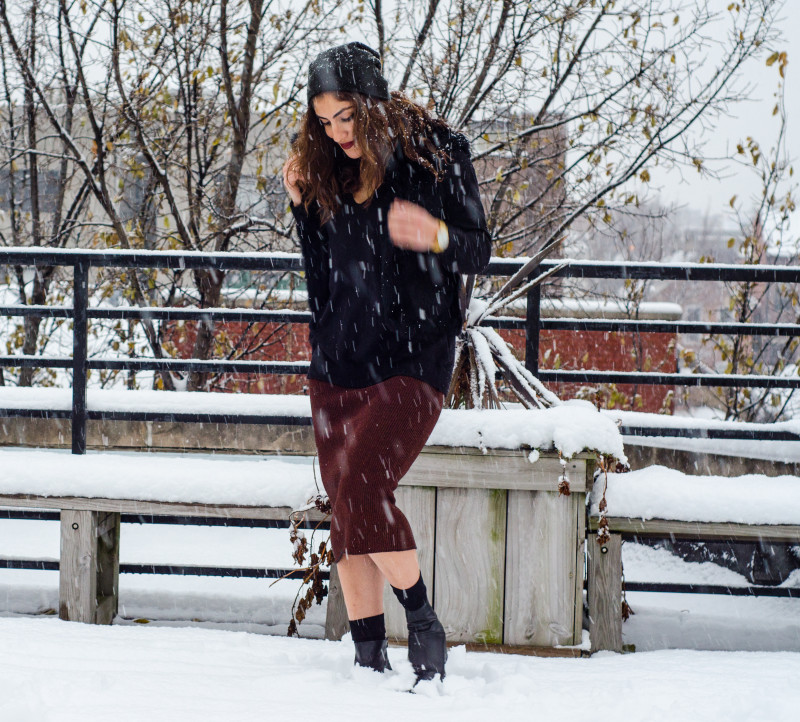 SHOP THE LOOK