I'm not even going to TRY to lie to you guys…I don't spend a ton of time doing my hair. Never did, never will. And in the summer, I spend even LESS time, because well, I want to spend as much time outside enjoying the weather. Plus, the humidity here in Chicago is only going to reverse any hairstyle I put effort into. Just how it goes!
I've shared how I style my curly hair when I'm wearing it down, so today the focus is more on my go-to easy summer hairstyles…aka how I style it when I'm in a hurry or if my hair is dirty and not cooperating! Be sure to watch the video (& subscribe to my YouTube channel – of course!) as I walk through the various styles. I'll summarize them below too, whatever I can do to make your life easier :).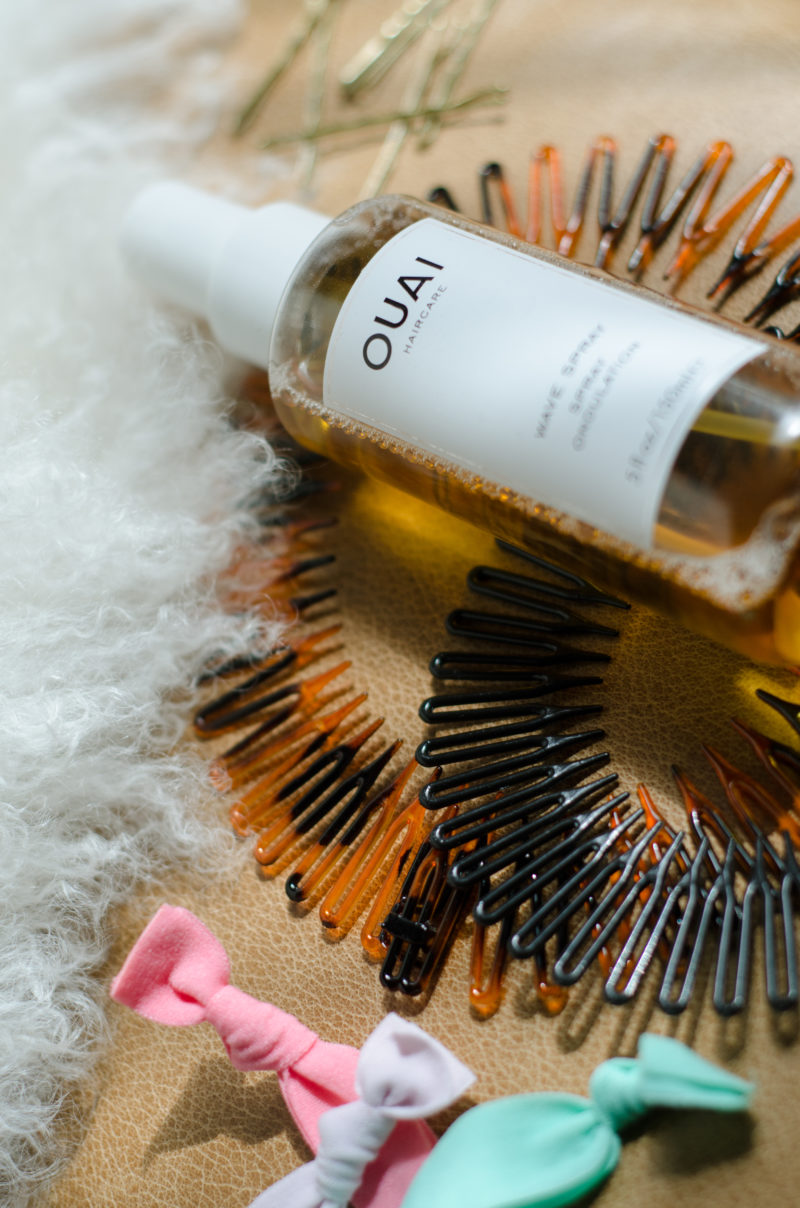 the accordion headband.
Ah yes, you remember these things…unless you were too young for that trend, in which case I'm REALLY aging myself. I've been falling back on this headband that I wore PLENTY in my past (pretty much daily in high school). For one thing, it's so cheap…and with a touch of Ouai wave spray to texturize, I'm out the door in just a few minutes.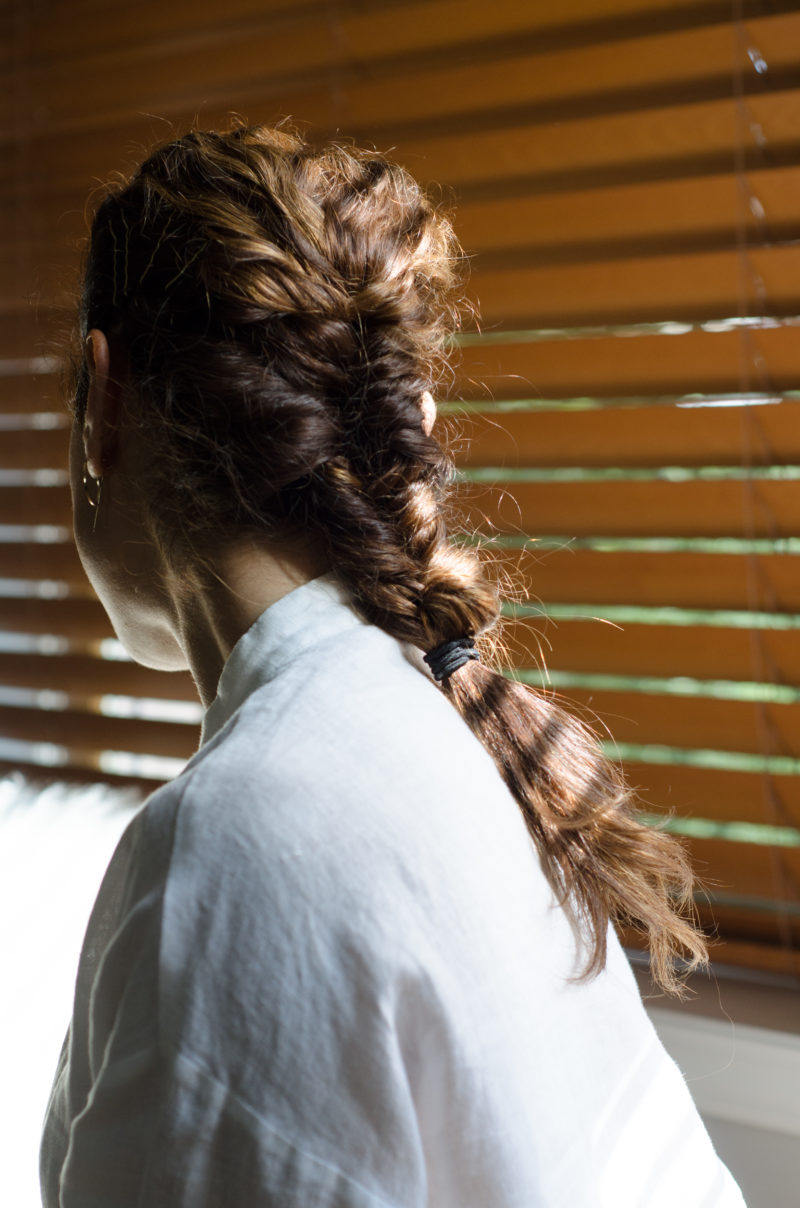 head scarf + bun.
My other go-to is the head scarf situation, in combination with a loose top bun. This is what I resort to when my hair is dirty or when it's extremely hot out. I wrap my hair in a loose bun and tie with a hair tie. I pull back my flyaways with a couple of bobby pins (in this case, I would use black ones so they blend in). If there is an extreme situation, I'll use the Moroccan Oil Hairspray to keep the hair nice and tidy. I have a few vintage scarves I use for my hair, all in different shapes & sizes. Rectangular scarves are the easiest to work with (if they're long enough), but in the video I walk you guys through how I manage with a square scarf. It's doable, you just have to fold it in half diagonally and roll it up. Twist it up at the the front of your head, tie in a knot in the back…and done!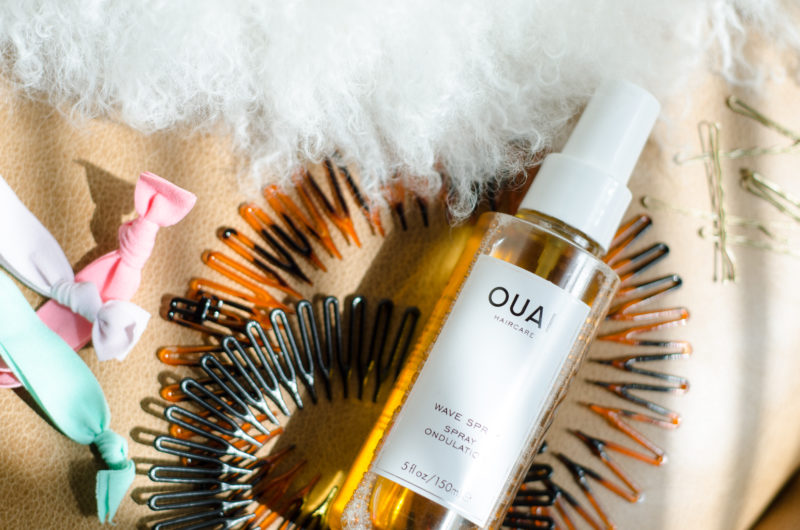 braid it up.
I do this SO OFTEN…more often with French braids, but now that I've learned how to do the fishtail braid I'm OBSESSED! FYI – this braid takes a little more time and commitment than a French braid, but it's so worth it. I learned by watching this video – check it out if you're interested! Make sure to loosen up the braid once you have it tied, because that's what makes it effortless and FAB. Before braiding, I run the Moroccan Oil Curl Defining Cream through my hair to manage the flyaways and frizz. After I'm done braiding, I add some hairspray in to deal with any loose strands, and then pull back my baby hair with bobby pins. Here I used gold ones because they elevate the look a bit and are just so fun (more ways to experiment with bobby pins here).