Trench Coat: Vintage, similar here | Knit Skirt: Stefanel | Sweater: American Vintage via Yoox | Western Belt: Vintage, similar here | Boots: Acne Studios, similar here| Bag: Danse Lente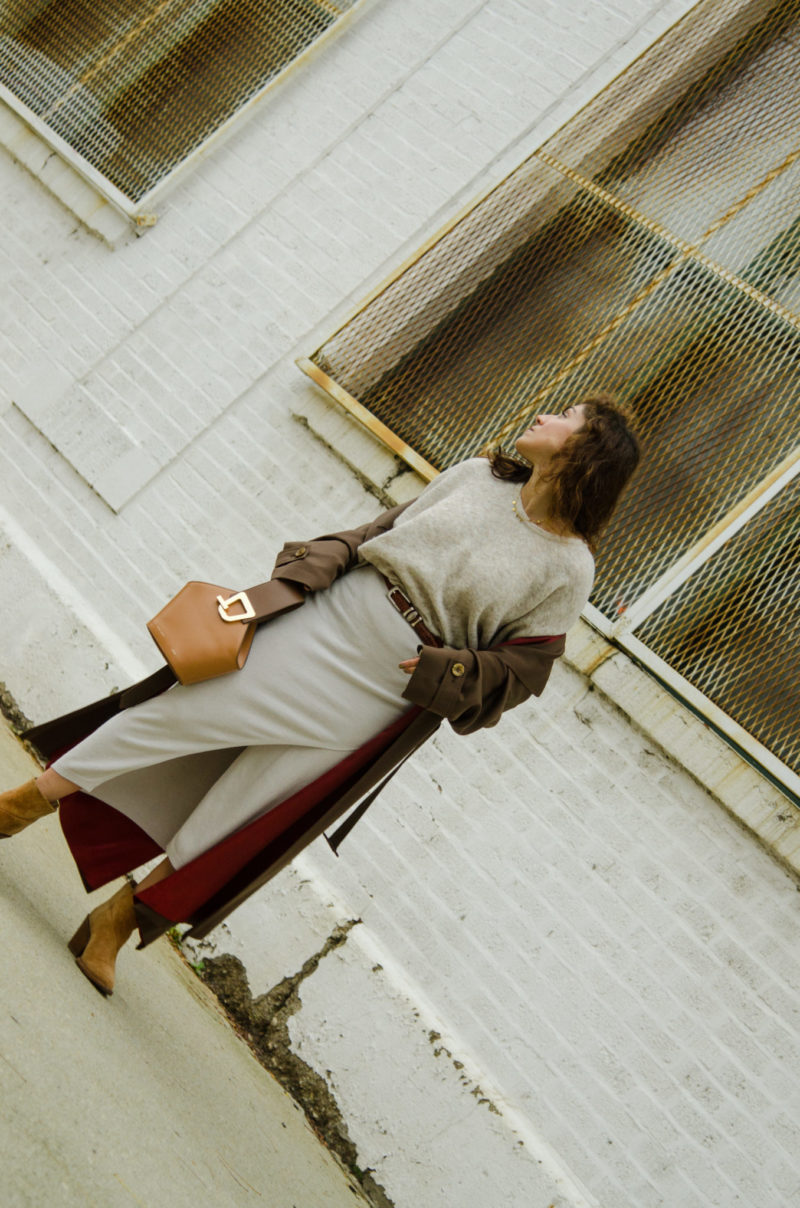 We ALL know how much I love my vintage, but there is something about getting a brand new, on-trend piece that makes me happy inside. I've always shopped at various places – I get pieces from here and there and mix them up and style them in my own way. That said, there are quite a few websites I frequent, some of which are ones we all know & love (ASOS, Zara, Mango, Uniqlo). BUT, there are a few hidden gems that I resort to, each for different reasons.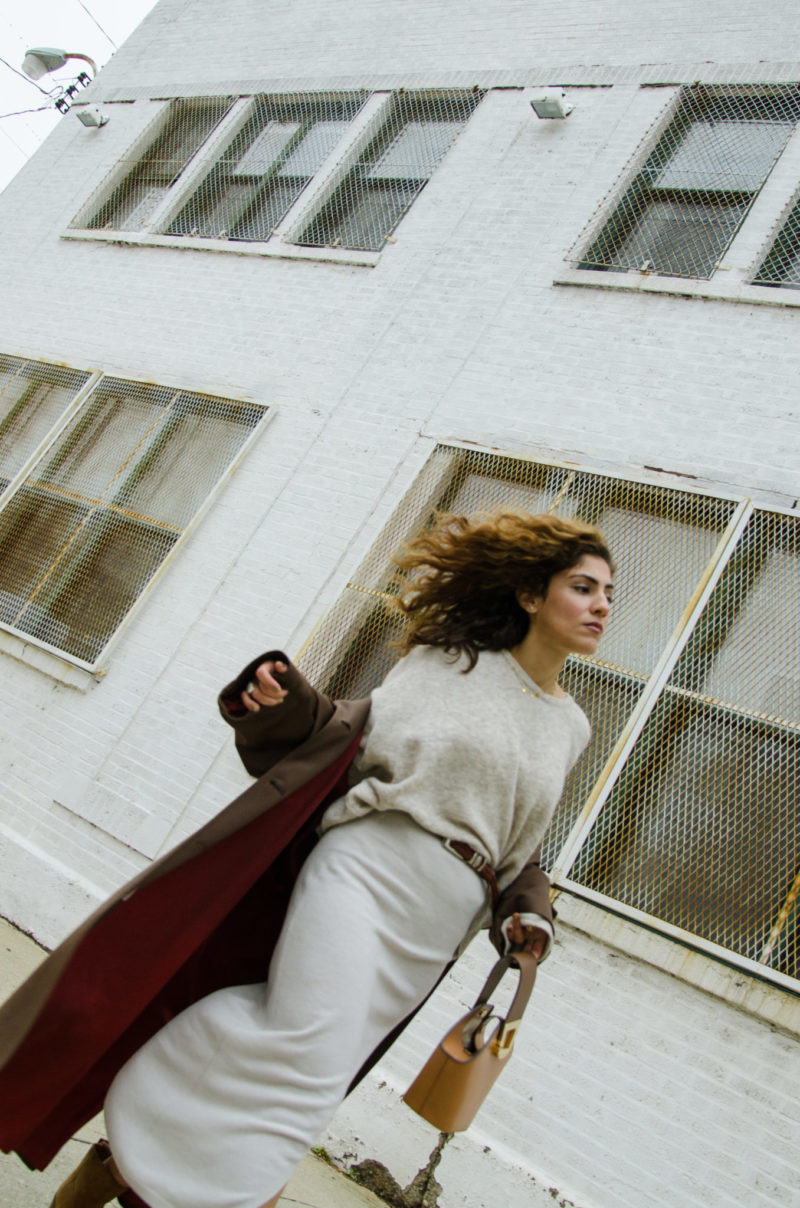 I've known about Need Supply for a couple years now, but started shopping there more this year (this top is from there, actually!). I remember when I first stumbled upon it…I had some sticker shock initially, BUT was pleasantly surprised to find reasonably priced items as well. They also have KILLER sales. You can expect to find designers you know, in addition to smaller under-the-radar brands (which is my favorite part). It's a great destination for elevated basics (a.k.a. when you want a white button down but don't want it to be just the standard) and outfit inspiration in general. I also love love love their editorials and the fact they have a brand focus section where they constantly showcase new brands to check out! PS- they apparently have really good denim, but I haven't tried it just yet. When I do, you'll be sure to know!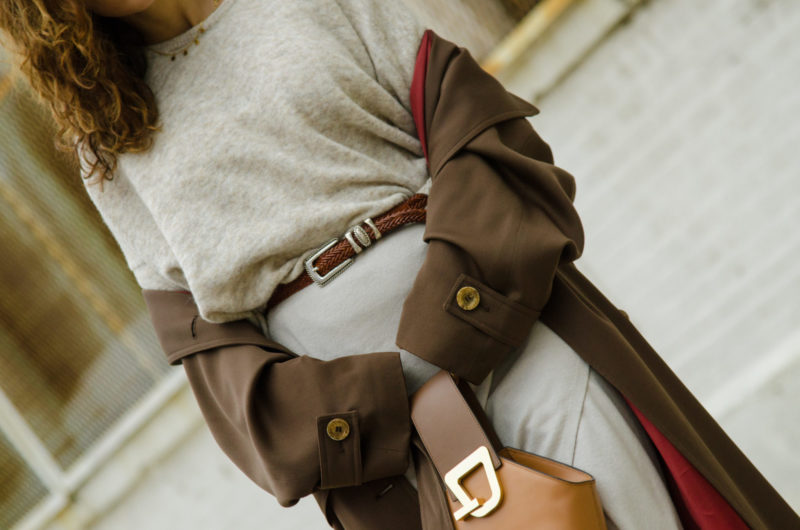 This place is the CUTEST!! It is a great destination for trendy items you don't want to spend TOO much money on, but still want decent quality. I find myself checking their "new" section on a weekly basis, even if I'm not on the hunt for anything in particular. I peruse what they've got and check out how they've styled everything. Major inspo! I like that overall, they have a curated selection of items, so it's very easy to go through and not overwhelming (like so many sites out there now!). Things sell out fairly quickly, so if you find an item you love, grab it while you can.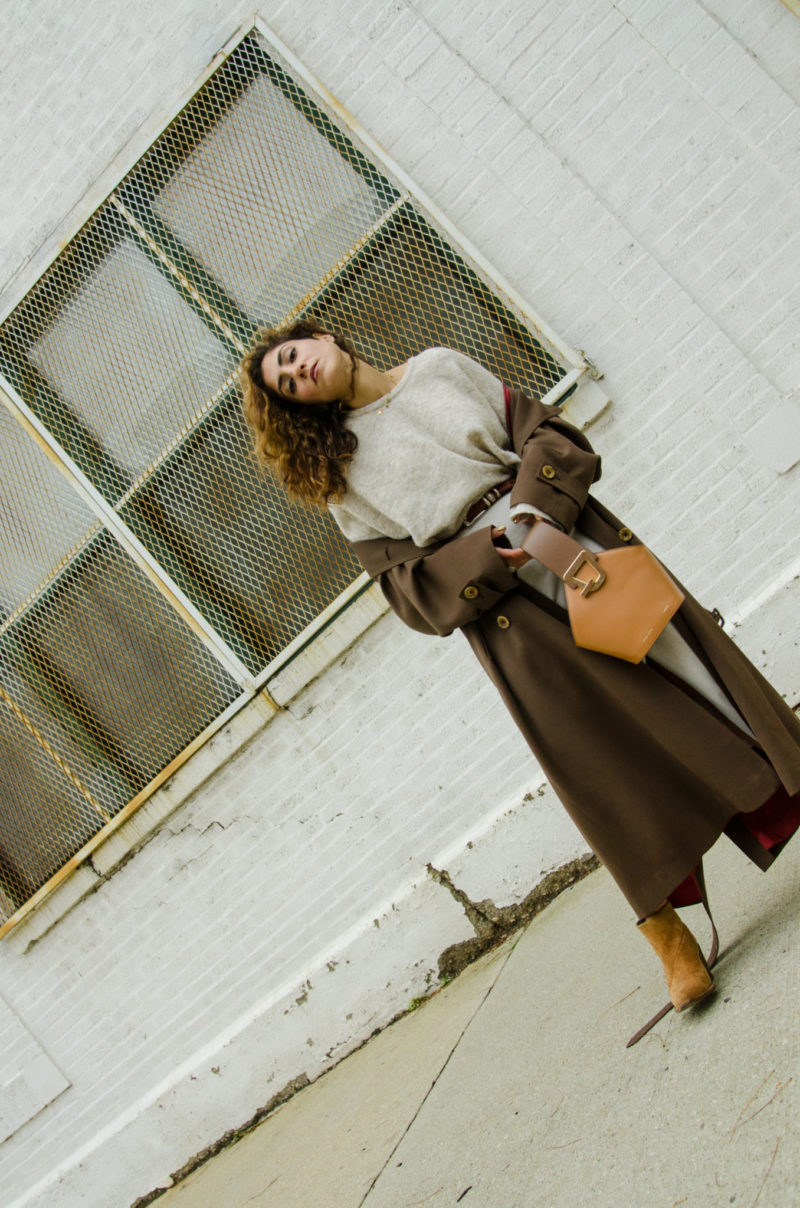 This place is my deepest secret…and where I get the majority of my shoes (including the ones I'm wearing here!). Funny enough, the American Vintage sweater I'm wearing here is from Yoox as well – Yoox overload! Yoox is sort of under the radar, but it's actually pretty massive. They recently merged with Net-a-Porter, and it's sort of a discounted/last season designer sister site. EXCEPT – they have smaller brands that you've never heard of, a lot of them being Italian (it's an Italian retailer). The site can be SUPER overwhelming, so it's good when you know exactly what you're looking for. They have a "Dream Box" feature, where you can save items you like and monitor them over time to see if they get marked down. I have 50 items in my Dream Box at a time, and more often than not, they get marked down and I pull the trigger. It's my strategy of getting designer stuff without paying full price- it's life changing.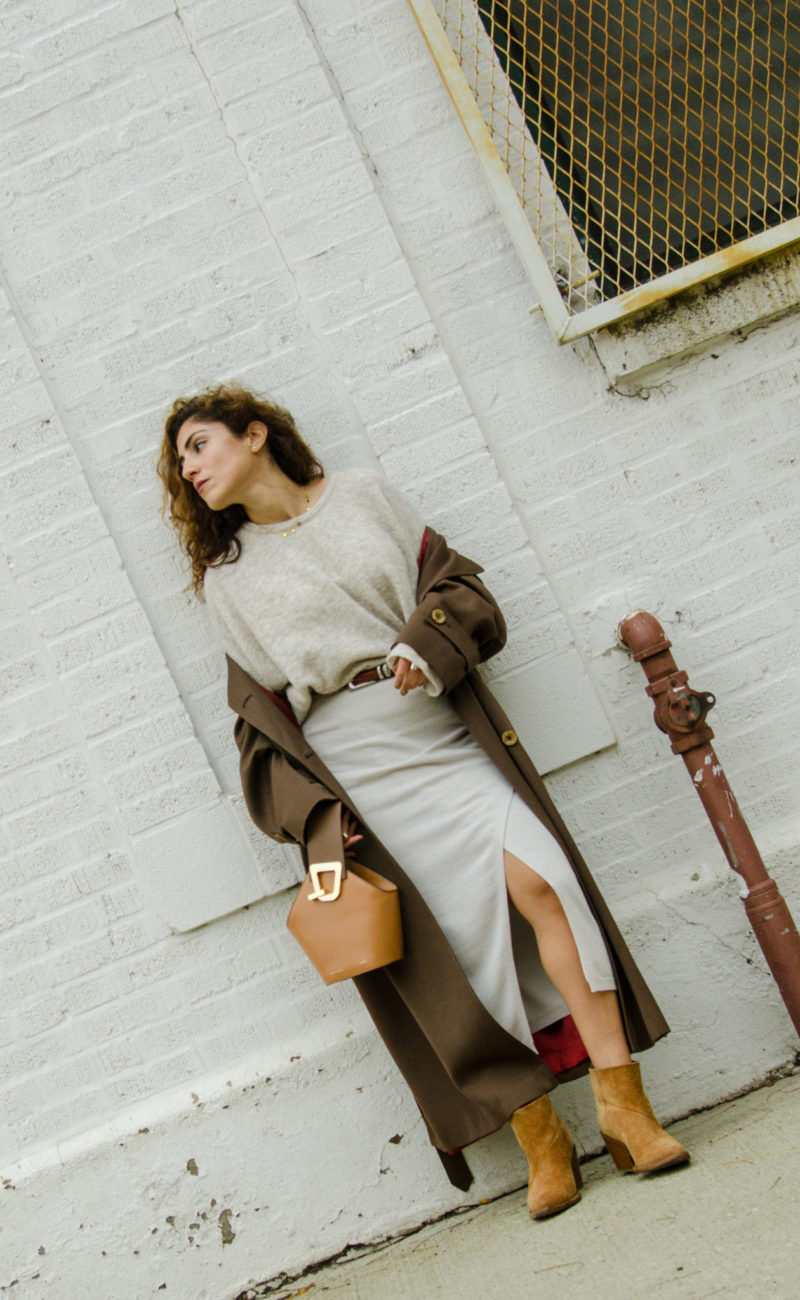 COS
Thanks to my Frenchie friend, I found Cos on my first trip to France five years back. I'm cheating a little bit here because they're technically not only online…but they didn't used to have many locations in the states! They had an NYC shop, but have now expanded (they even have a location in Chicago!). Very architectural, boxier cuts, but they make it work (even for someone who doesn't find boxy cuts flattering!). Their fabrics are luscious and the color palette is always on point. If you have minimalist style, this is your version of heaven. AND, there really is something for everyone. PRO TIP – don't overlook their leggings, shoes & accessories. Those are some my favorite COS purchases!


Others worth exploring (if you're so inclined!) – The Frankie Shop, Paloma Wool, Lisa Says Gah