Linen Pants: Vintage (from one of the stores listed below!), found jeans in a similar color here | Ruffled wrap top: Need Supply | Earrings: Susan Alexandra | Purse: Danse Lente | Slides: Vintage, hard to find ones with a sole like this, but I also think these would look great with my look!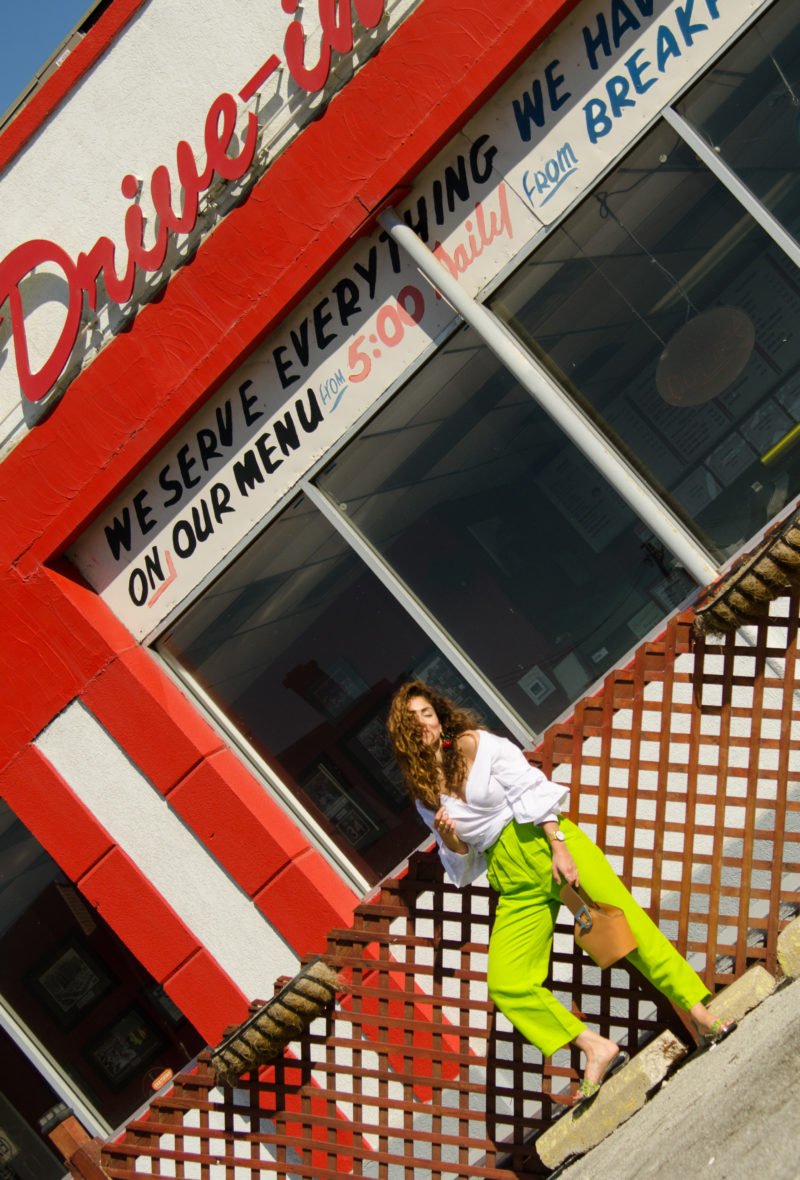 Ugh, I can't get over these pants. So out there, and so amazing.
Over the last two years, I've found that more & more of the items I purchase are vintage. I'll buy basics from ASOS, a few items from Mango here and there, but honestly, 80% of what I buy nowadays is vintage. Why? Because it's a way of getting high quality pieces for less, and there is also the bonus that you'll never see anyone else rocking the same item. The fact that I'm the only person (or maybe there is another person on this planet out there, but chances of running into that person on the street and/or while scrolling my Insta feed are slim to none) that has these lime green pants makes me happy inside. Am I cray? Maybe.
The biggest challenge with shopping vintage is the TIME and the effort that it takes. I have to be in the mood for the challenge, and for some, it's not ever going to happen. That's why, today, I thought I'd round up a few places you can find curated vintage clothes online. If you're not one who enjoys the thrill of rummaging through racks at the thrift store (it's def not for everyone), but still want to some vintage in your life, this post is for you.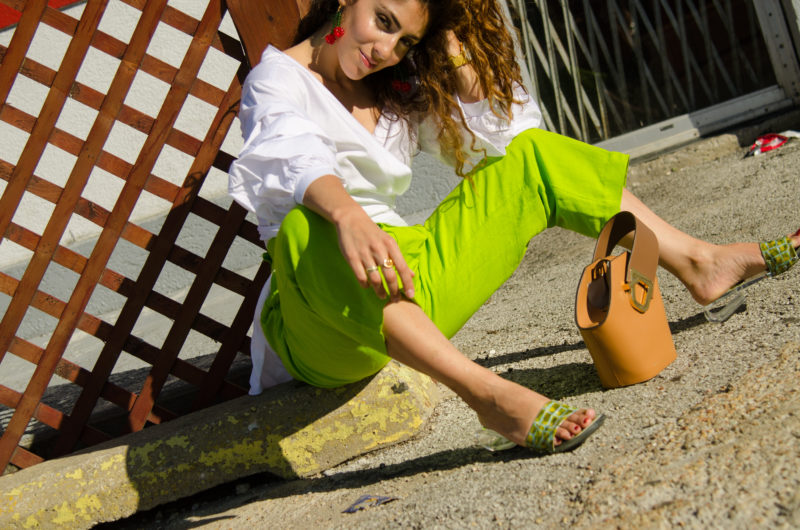 For one thing, Courtyard LA is run by all women. Badass. Secondly, the way they curate and style their vintage pieces is incredible. I stumbled across their account on Instagram and went down a 20 minute rabbit hole on their feed, saving away for outfit inspiration and adding items to my wish list. From their collection of silk blouses (which you know I can't live without), to the abundance of 90s inspired dresses, you won't leave empty handed.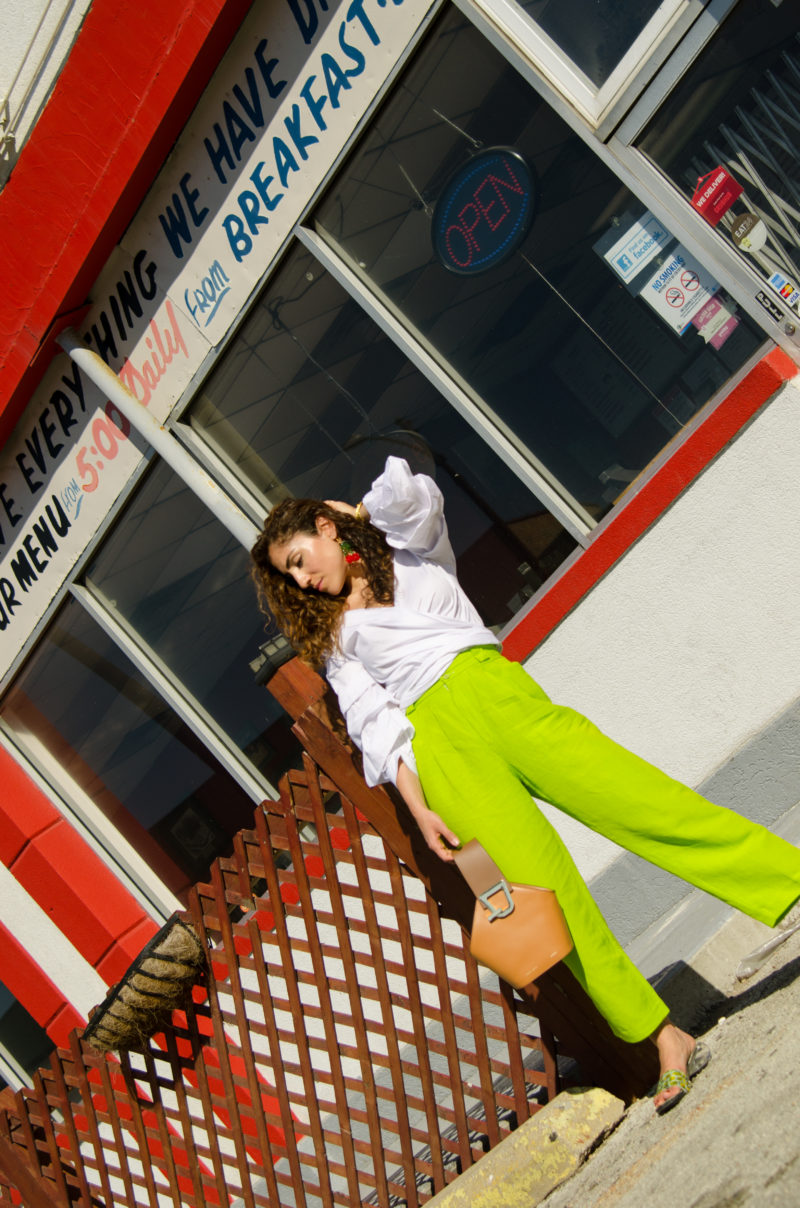 I recently got on depop, and my immediate reaction was "WHERE HAVE I BEEN?!!!". You can find ANYTHING on here. It's the cooler version of Poshmark. Download the app, search for the item you're looking for, and BOOM. I really dig the experience within the app, and eventually you'll find yourself following specific shops you love and you can see all the new items they post in your feed.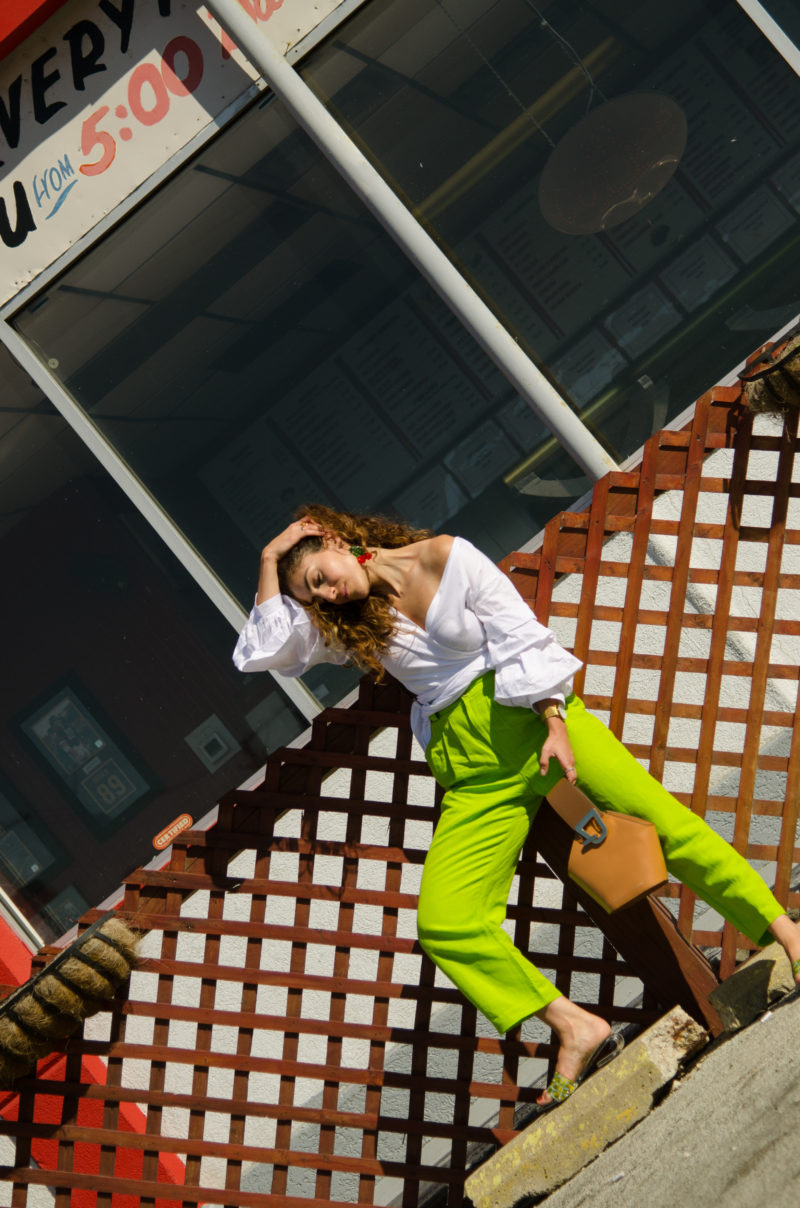 Similar to Courtyard LA, I found Shop Suki on Instagram (which is the only place to shop this store!). I fell in love with their fruit themed items, in addition to the beautiful crochet pieces they collect. All you have to do is DM/comment if you want to purchase an item (I know, dangerous). You'll notice their stuff sells pretty quick so make sure to get on it if you adore something!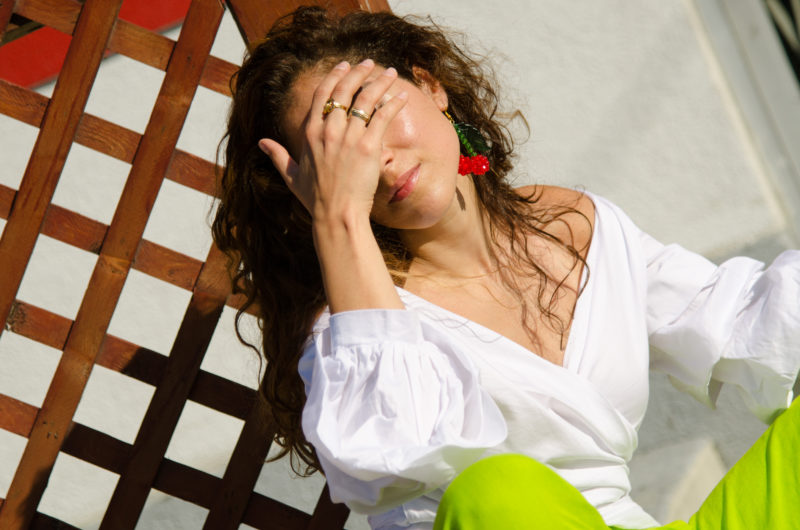 Vestiaire Collective is great for consignment in general, vintage or not. I sometimes prefer to shop here vs. The Real Real because they have so much more inventory, and the prices are more reasonable. Granted, it is less curated than The Real Real, but with a little more work you can find what you want at a great price. I also like that they allow you to filter for just vintage. One thing to be mindful of is the condition of the pieces – unlike the Real Real, they tend to accept items that are in poor condition, so just be mindful of that as you read through the item description!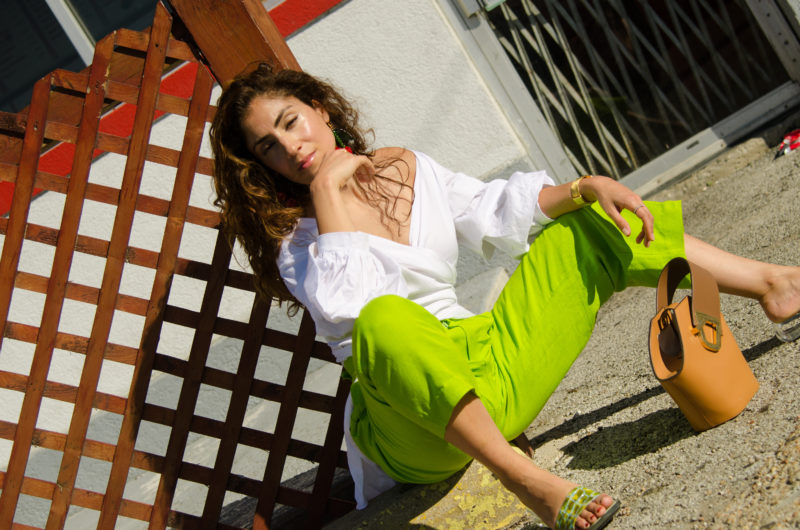 And last but not least, my newest crush, Store Revolving Curation. This is where I found these magical lime green pants! It's a Chicago-based shop, which is amazing because they actually have a store I can stalk on the regular, but they have an awesome online store as well! They don't have a ton of inventory at once, but it's HIGHLY curated, and their pieces are so fun & funky. I'm obsessed with how they style and shoot their stuff…the aesthetic is on point.