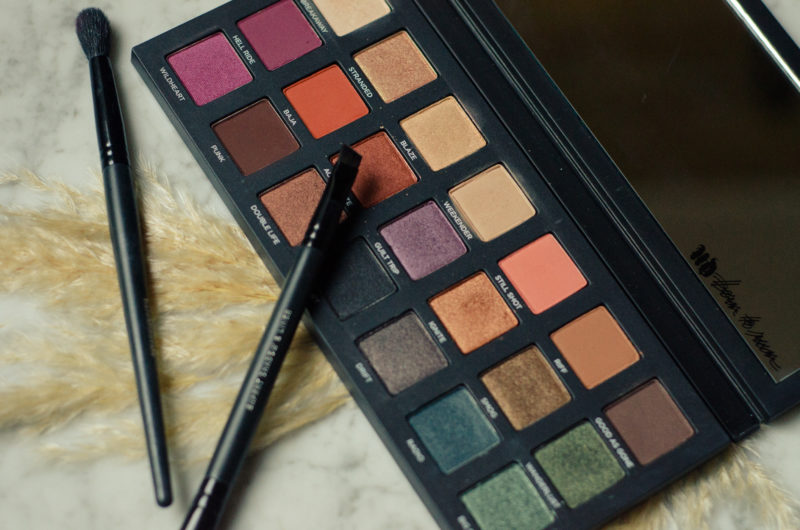 This eyeshadow palette has been the catalyst in getting me to actually WEAR eyeshadow again. That's right, I haven't worn eyeshadow since I was in college…and that was coincidentally around the time my roommates would bitch and complain that I was dragging ass to get ready (it was the truth – hate to admit it! haha). Good news is, I've stepped it up and adding a shadow only adds 2-3 minutes to my makeup routine. I particularly love experimenting with the orange and green hues on this palette. They are just stunning and perfect for summer!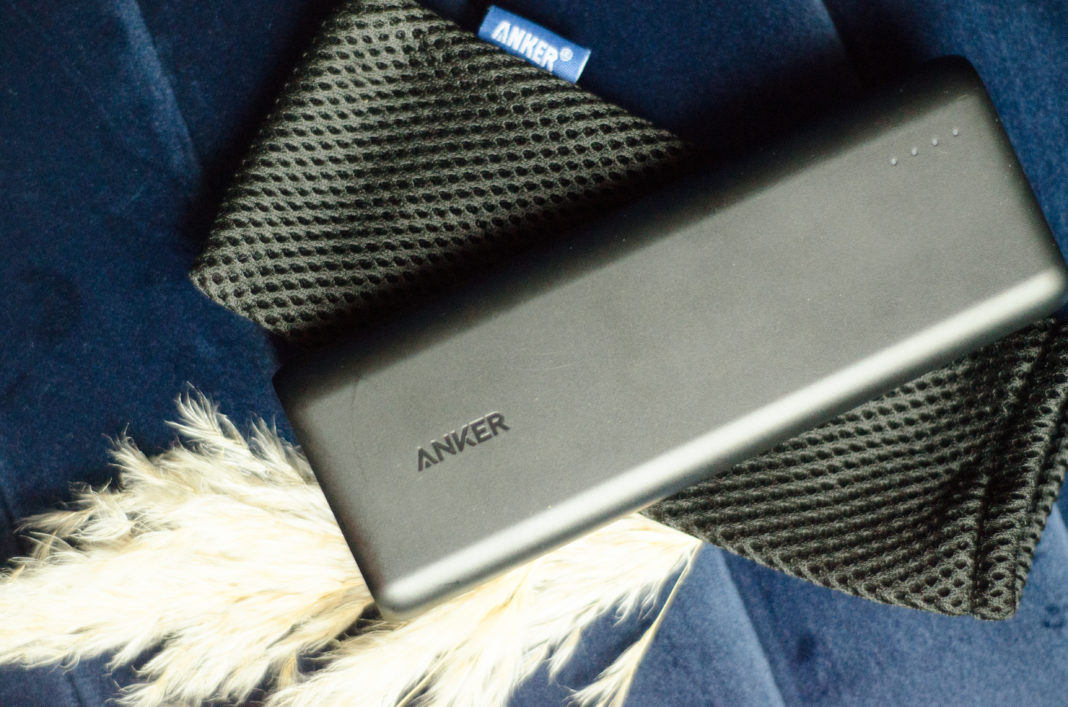 I felt it was time to be an adult and get my own damn battery pack. I've been using Leo's every time we travel, and never felt the need to have one for everyday use until my phone started dying on me mid-day (I think it's time to replace this 6 PLUS I've had for 3 years?!). Luckily, I picked up this bad boy on Amazon Prime Day on sale, and it is legit life changing. It charges my phone SUPER FAST (way faster than plugging into an outlet), hold about 4-5 phones charges and is small enough to carry around in a medium sized purse (probably won't fit in your clutch ladies, sorry!). Much needed purchase!
Get ready to go on an emotional roller coaster with this movie – laughter, shock, disgust, depression are a few of many emotions you'll feel while following Cash's journey (or I should say, "career path"). It reminded me of "Get Out" in that it took issues and challenges we're facing in the real world today and brought them to life in an exaggerated, surreal way. It was really, really well done and one of my favorite movies of the summer!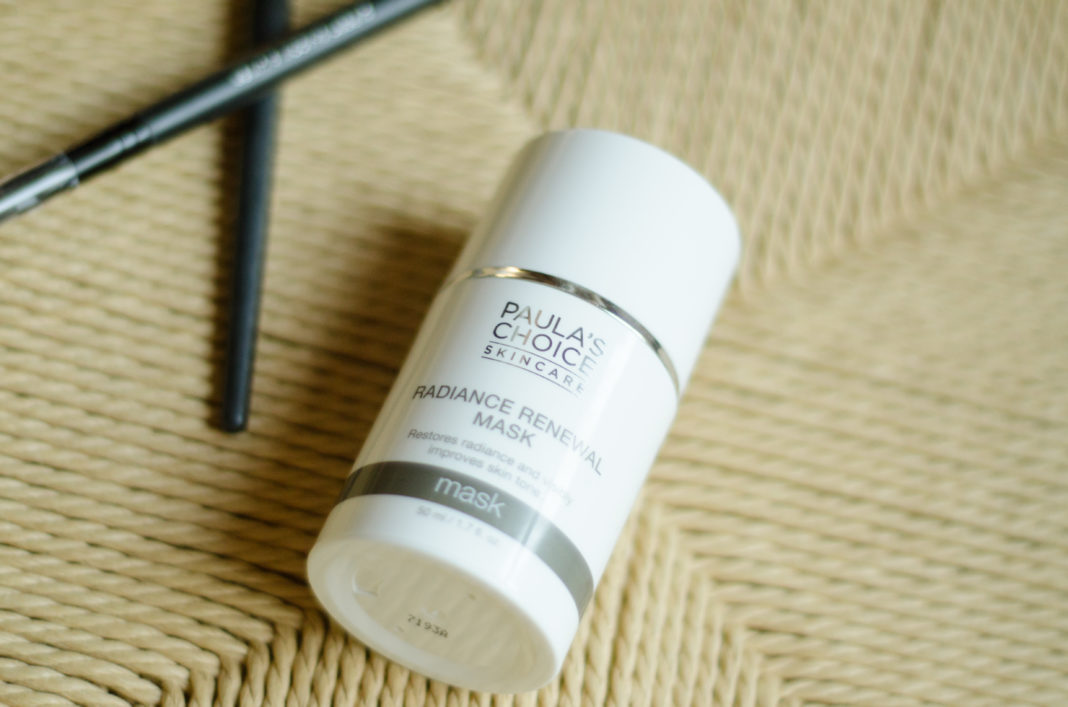 Holy sh*t this mask is AMAZING!! I was actually gifted this product by Paula's Choice (FYI – I'm not paid to say this! I get gifted a ton of beauty goodies and only share the ones I really, really love!!) – and was mind blown by it after the first use. It's an overnight mask, so I take two pumps and apply it all over my face and neck once a week. I wake up with the softest, most supple skin…and it's SO hydrated…which means it diminishes appearance of fine lines & also brightens my skin. It's definitely worth trying! Let's just say I'll be replacing this once I'm through with it!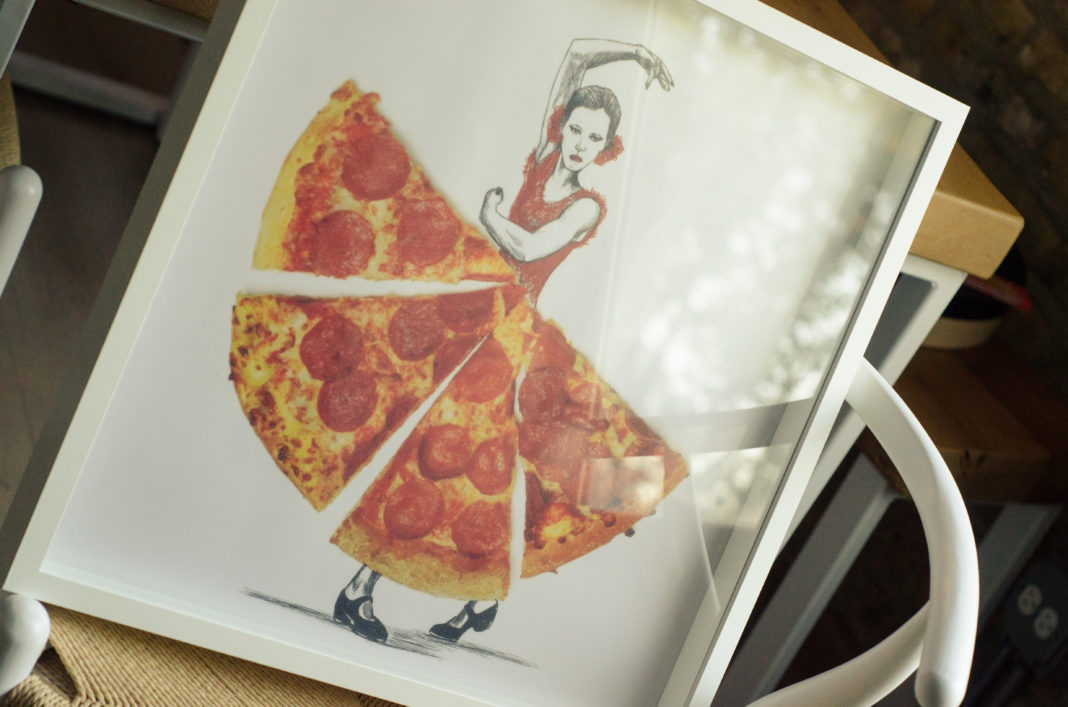 We're amidst putting stuff up on our walls (why is this so hard to do, btw? It's like one of my LEAST favorite things to do…I need to figure how to outsource this, ha), so we have been looking at a lot of places for inspiration. Leo found this artist, Diego Cusano, who happens to draw these adorable sketches of real life things with an element of food incorporated somehow. We bought this print for our kitchen, and are thinking about getting two more and doing a little gallery wall. How freaking cute is this?! I also adore this one and this one.
6
LET ME ENTERTAIN YOU 12 – DJ MITTENZ
I'm sure you're wondering who the F DJ Mittenz is?!! Welll…it's…LEO! He's been putting together mixtapes for friends for I want to say 15 years now. He has a different one for every time of the year, and "Let Me Entertain You" is his summer mix (as you can see, this is V12!). I'm obviously biased, but I like to think they're pretty damn good. If you like what you hear, you can follow him on Mixcloud where you'll find his older compilations! Would love to hear what you guys think if you listen – drop me a comment & let me know!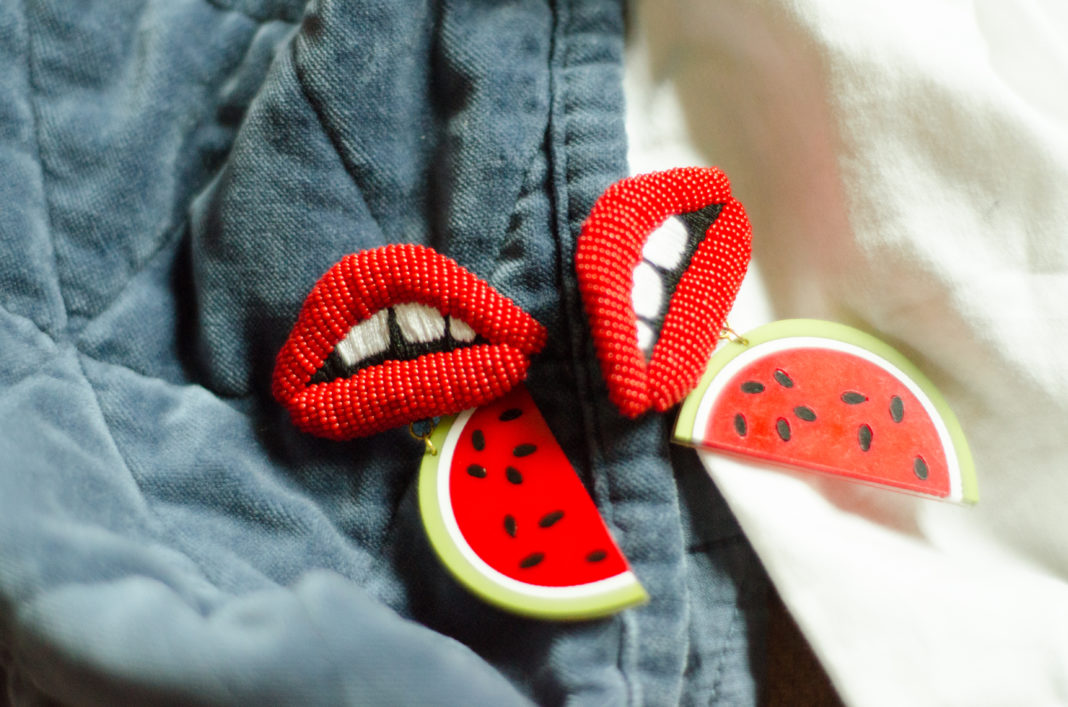 Okay, don't hate me…but these are SOLD OUT (insert sad face here). However, they will likely be in stock again, so be sure to sign up for a notification the site! I'm crushing hard on fruit related items currently, and these earrings are no exception. They're so out there and fun, I just had to have them! You know I'm a MAJOR fan of this brand (I've shared Mignonne's earrings in pretty much 4 or 5 monthly round ups at this point), and I get so pumped when I check the site to see what's new this season. I can't wait to rock these the rest of the summer.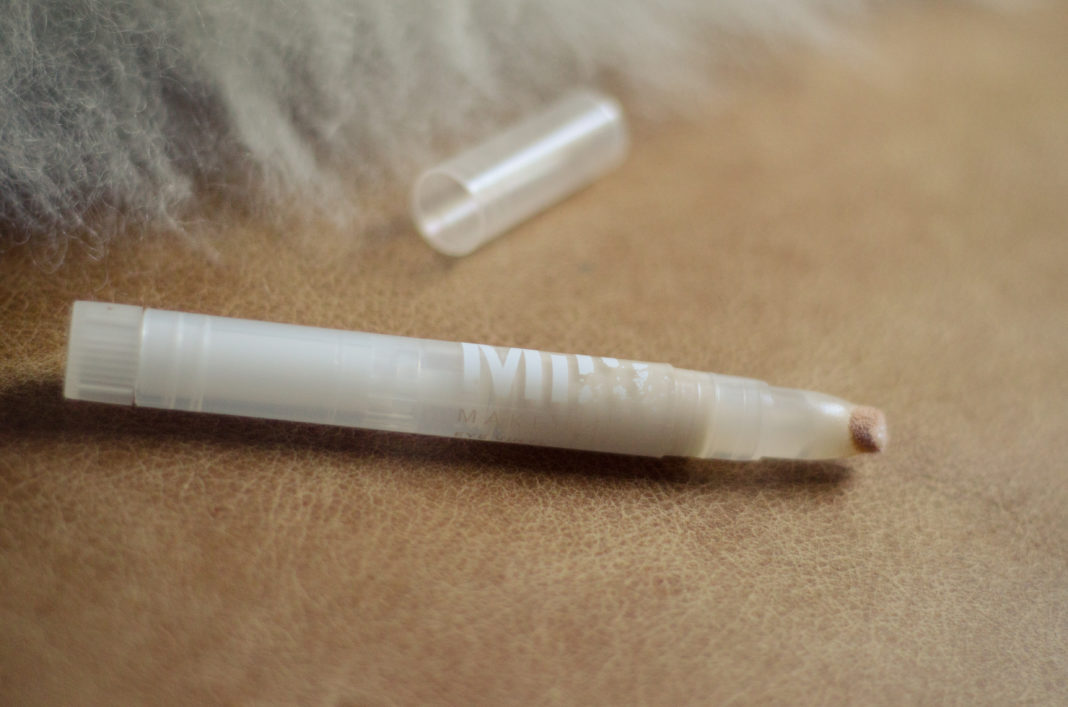 OH HAYYY GLOSSY EYES!! I feel like eye gloss is practically nonexistent and impossible to come by. That's why when the brand of my face gloss created a specific eye gloss, I POUNCED ON IT. And, it's just as good as I thought it would be. Introducing Milk Makeup's Eye Vinyl. The magic ingredient for glossy lids, without the obnoxious stickiness. I purchased it in Light Rail (which is an iridescent lilac shade), and have been wearing it sans eyeliner with just some mascara and concealer for a "no makeup" look. I'm really digging it and think you should try it too.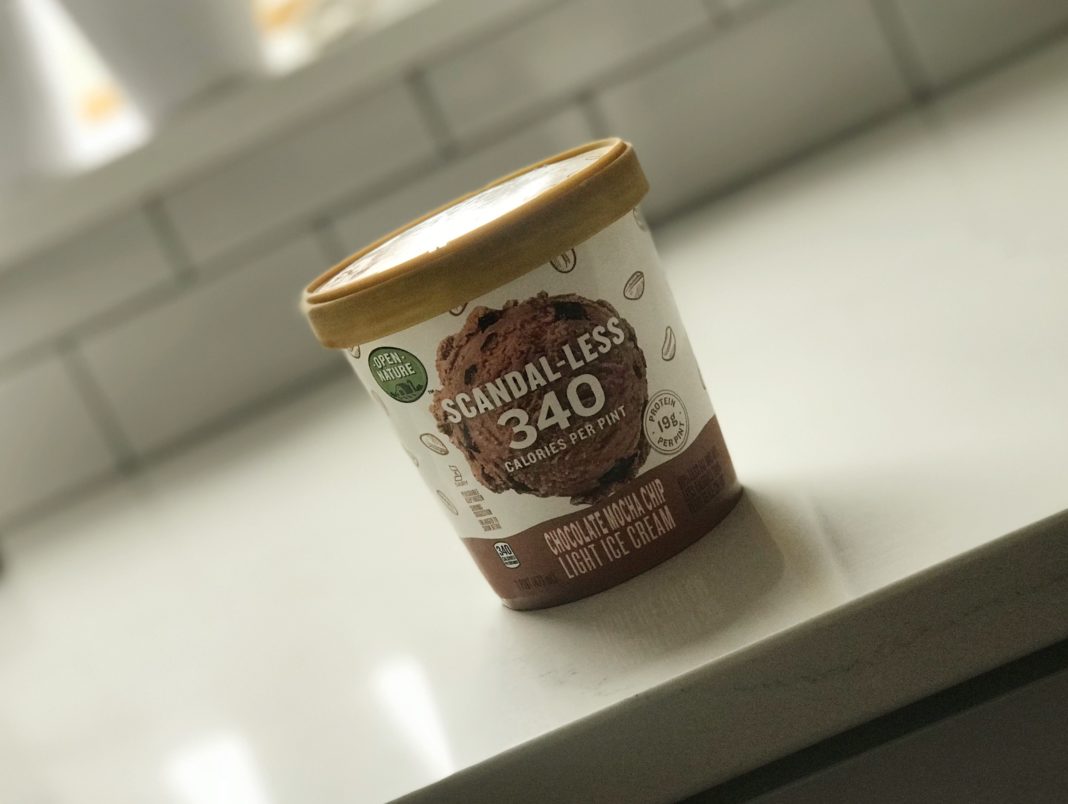 Step aside Halo Top…SCANDAL-LESS IS HERE TO STAY. I was totes on the Halo Top train until I picked up Safeway's brand of low fat ice cream at my local Jewel last weekend. I thought the name was funny and figured I'd give a shot. Halo Top is good, but all of the flavors pretty much taste the same…sort of like sugary ice? I hate to admit that I like this generic grocery store brand version better. So far, I can only vouch for the chocolate mocha chip flavor…so maybe start there 😉
Yessss we know I'm a Glossier junkie. What can I say? They have good sh*t! In fact, I don't know why I waited so long to try the mascara. I went in with low expectations (because I do love my Loreal Voluminous mascara very very much), and was pleasantly surprised with how often I started reaching for it. It's very natural looking, not too clumpy (which I normally like clumpy – #confession), lengthens just the right amount and it dries fast. I've found myself going sans eyeliner more, and putting mascara both on the top & bottom lashes when I wear this stuff. It doesn't run when on the bottom lash, which is something I can't say about my Loreal go-to. Overall, a great mascara that I'll definitely keeping in my makeup arsenal. PS – if you're a Glossier virgin, you get 20% your first order when you shop with me! DO IT!