I've made some progress on my gift shopping, which is a relief! Don't feel nearly as stressed now that I have the list down to a few people. Today is the last day (in most cases) to get standard shipping by Christmas, so let's get on those last minute orders tonight!
For women's gifts, I try to stick with the basics when it comes to shoes & clothing, and splurge on beauty products knowing they'd never purchase those items for themselves. I've curated my favorite gift items of the moment for those of you who still have a few special women left on your shopping list! Shop the items below.
PS – Gifts under $100, and gifts for him.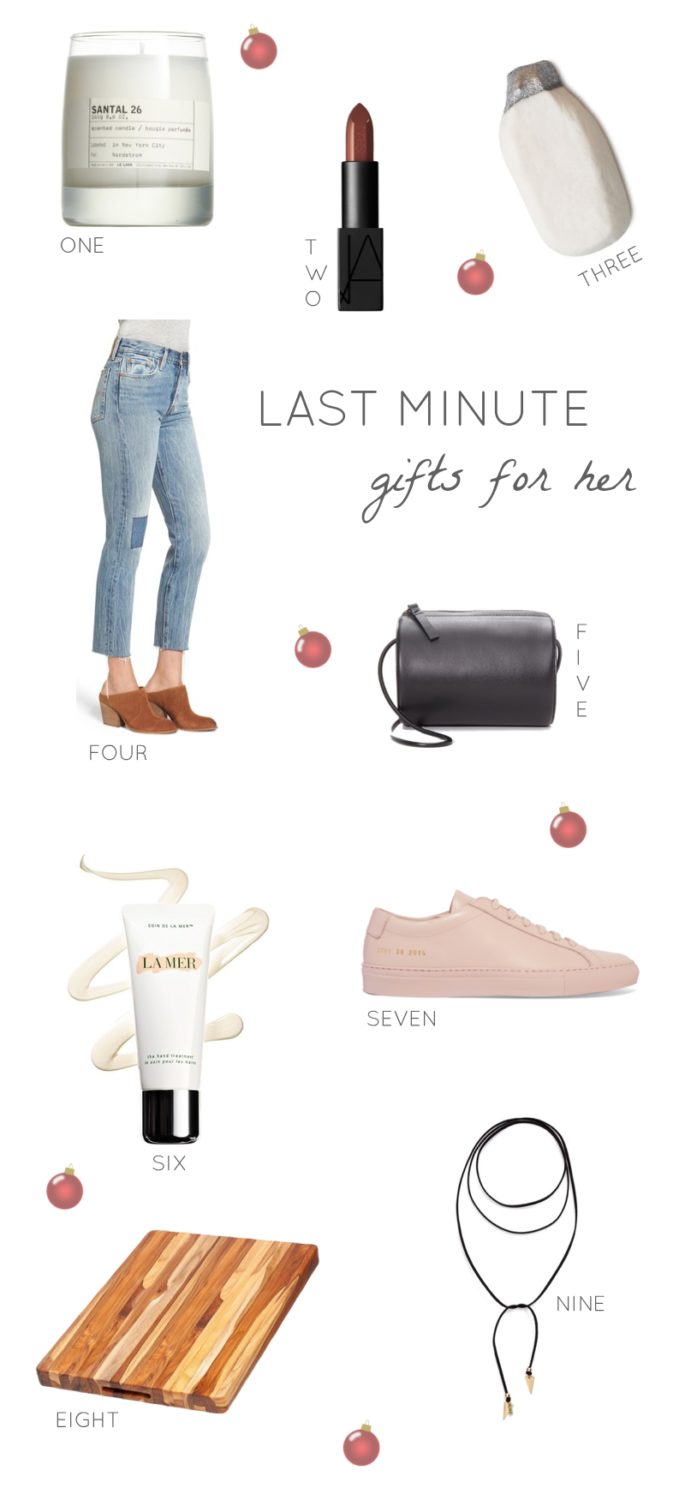 1. I received this candle as a birthday gift, and it's the BEST candle I've ever owned. The smell is beautiful and just strong enough to fill the room but not overwhelming.
2. This lipstick was a recent purchase and I can't even count the number of complements that've come my way! It's the perfect winter hue.
3. For the ladies with a bath tub, this milky bath bar is the formula for softer skin. We all could use hydration in the winter months.
4. It's virtually impossible to find a pair of Levi's that fit properly – this pair fits like a glove and the patchwork with the cropped hem couldn't be more on trend.
5. I've had a love affair with Building Block bags for quite some time now. This cylinder bag is the perfect size for every day.
6. This hand treatment will keep her hands nice and soft.
7. You can never go wrong with a pair of sneakers. The blush color of these Common Projects is just gorg.
8. A high quality cutting board will never go unused.
9. This tie choker will elevate any outfit.