If your week looks anything like mine, you've been scrambling to pull it together with nearly 75% of your Christmas shopping still pending. Why did I wait so long! All of the sales earlier this month got me caught up in my own shopping…now I have to embrace that holiday spirit and get started on the gifts. Christmas is in less than a week after all.
You're in luck, because there's still time to make a few last minute online purchases & get everything in time for Christmas. I've curated my favorite gifts for him this year below. Keep an eye out for my lady's gift guide tomorrow!
PS – Here's last year's gift guide for him (figure the more ideas the better, right?)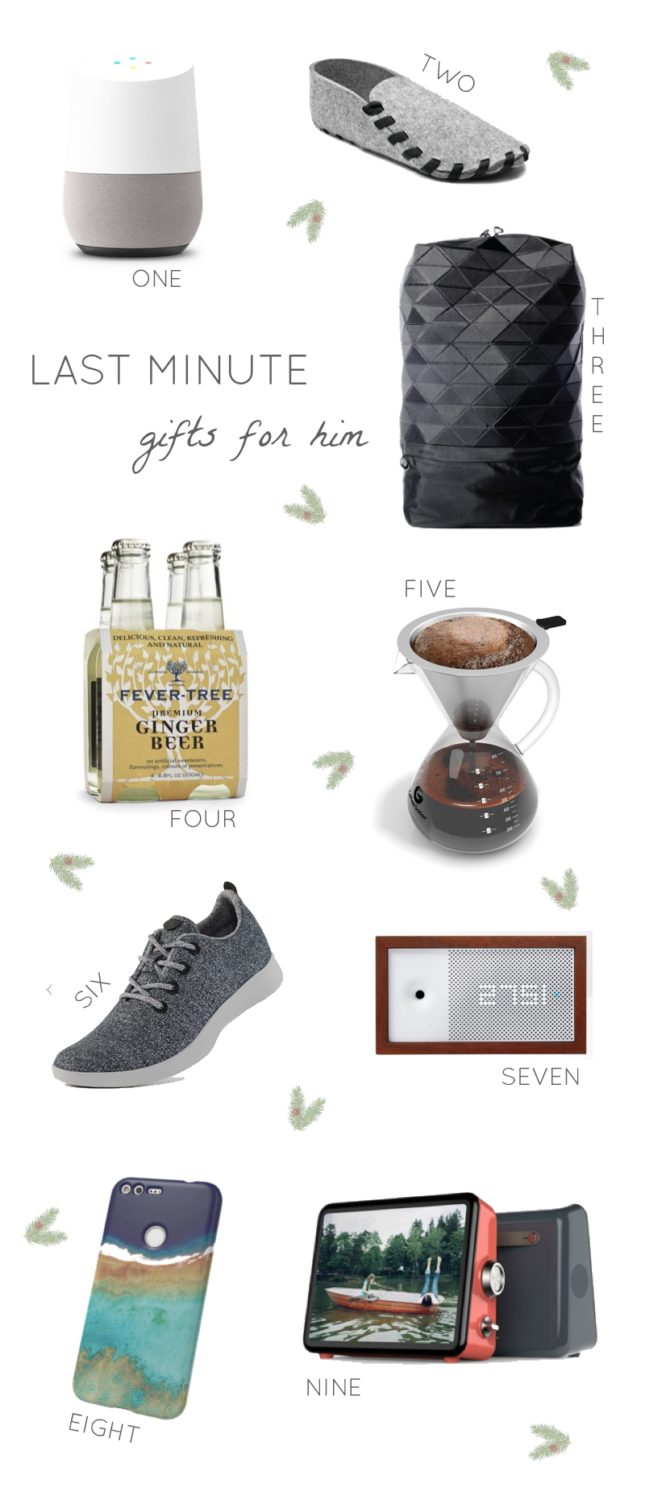 1. Make his life a little bit easier with the new Google Home.
2.I love the unique look of these slippers, and you're able to select the color of the lace!
3. The versatility & geometric look of this backpack makes it ultra cool (I also own it & wear it everyday).
4. I'm a sucker for a good Moscow Mule, and this is the best ginger beer I've tried.
5. Gift him his best cup of coffee with this pour over coffee maker.
6. These sneakers are soft yet provide just the right amount of support for everyday – did I mention how cute they are (I also have a pair, so maybe I'm biased)?
7. Improve the air quality in his home (yes, I know I'm a nerd) with this cool little contraption.
8. These phone cases pull images directly from Google Earth – stunning.
9. Help him share memories with family & friends using a digital photo album that updates in real time.