Funny how things change over time – in my early twenties, as long as I had a bed,  a dresser and enough room for my shoes, my bedroom was perfect in my book. Now, admittedly, I'm a total diva with the extra things I NEED in my bedroom…but honestly, I just didn't know what I was missing! Life will never be the same, and I'm not exaggerating.
Our bedroom is fairly small, so we've had to do a lot of shopping around to find a way to fit all the necessities in our little space. Decorating small spaces is so challenging! Thankfully, I feel like we (kind of) have it figured out. Here are the few bedroom essentials I officially CAN'T live without –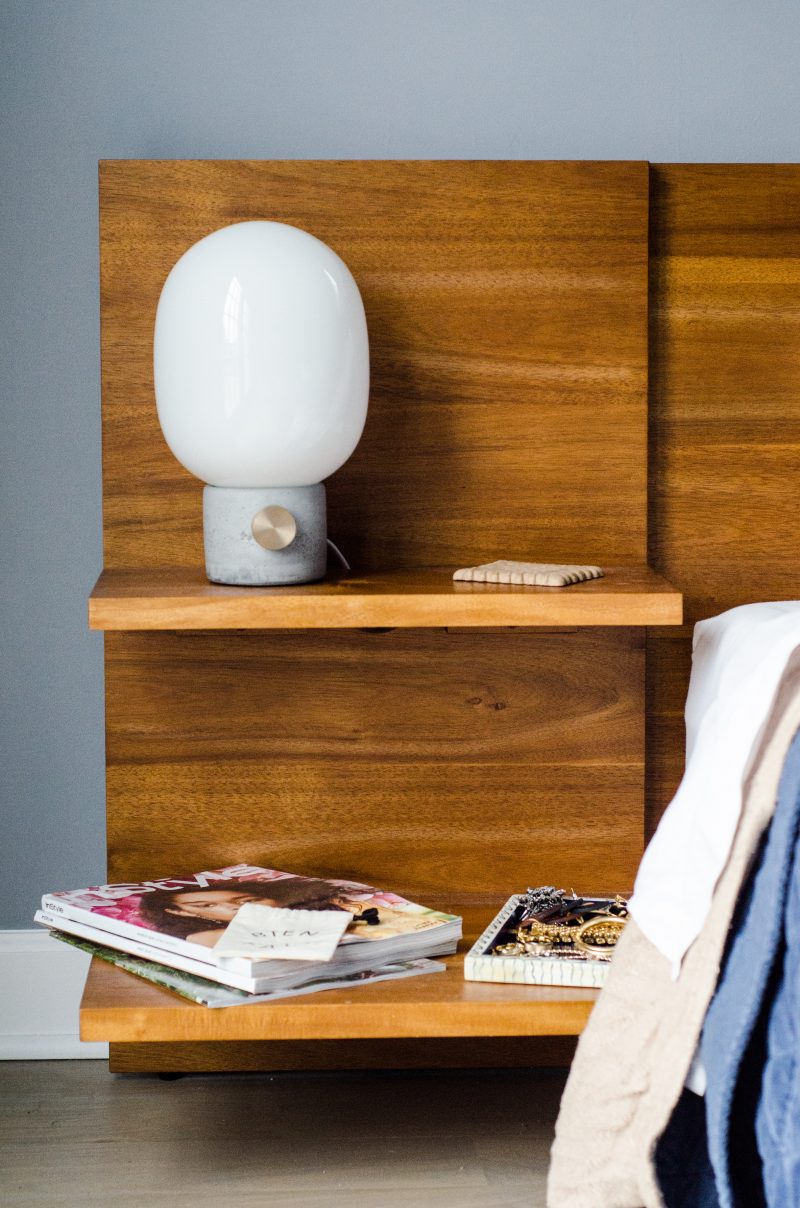 dimmable table lamps.
Okay, this may seem like not that big of a deal, but before I moved in with Leo I went from lights ON to lights OUT, and found it was tough to transition to bedtime mode. He insisted we get dimmable lamps, and now I get why it was a dealbreaker for him! It's so nice to slowly wind down the night by gradually dimming the lights…it helps get your brain ready for bedtime. You may have already seen our lamps when I featured them WAYYY back, but they're Menu, and I couldn't recommend them more. They fit perfectly on our little shelves, and they're so chic.


layered bedding.
I grew up sleeping with a thick down comforter that I absolutely loved…but I used to sweat my ass off every night. I thought it was normal to wake up in a sweat puddle (I know, TMI, but it's the truth!), until I started sleeping with lighter bedding. Layers are KEY. We sleep with a bamboo blanket and our quilt. In the summer months, I put the bamboo blanket in storage. It works out perfectly!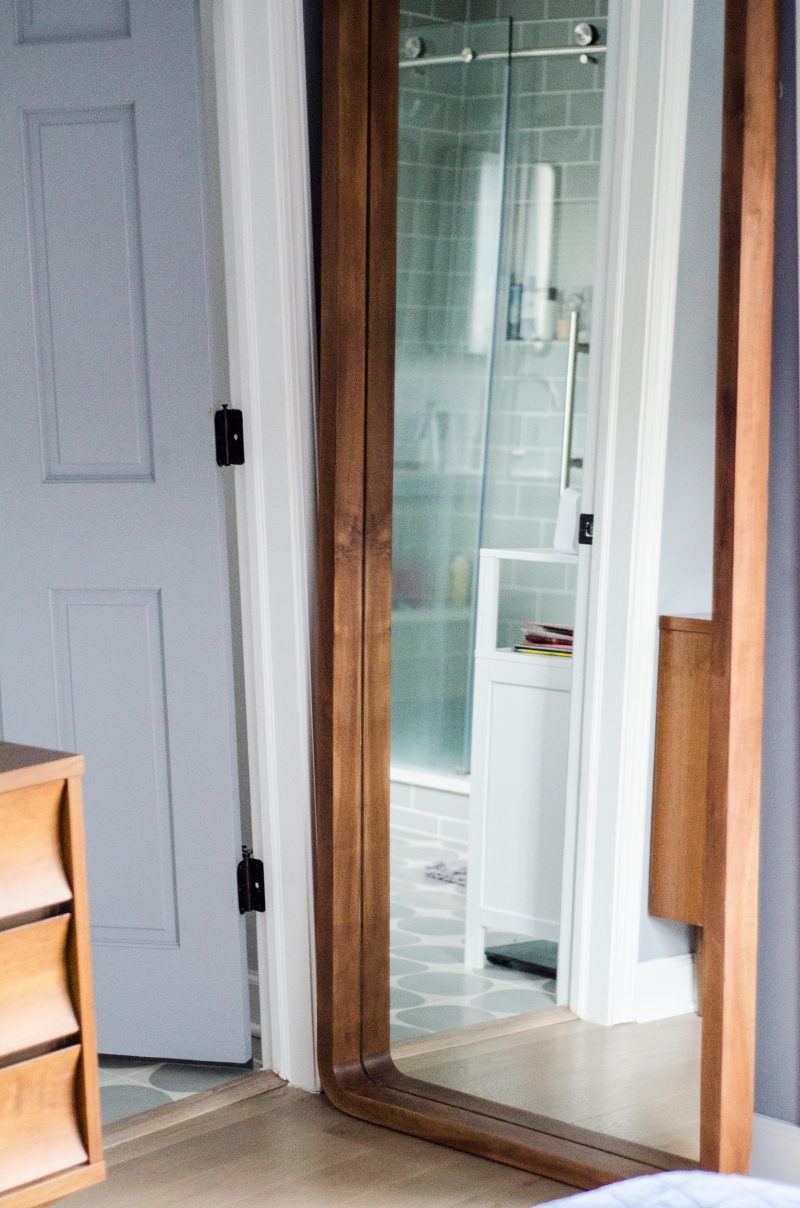 a full length mirror.
An absolute necessity! You have to see the FULL OUTFIT PEOPLE. I feel like girls always prioritize full length mirrors, because duh, but Leo never had one in his old place. It was my request that we had a leaning floor length mirror in our bedroom, and we found this beautiful one at CB2. Leo appreciates it too!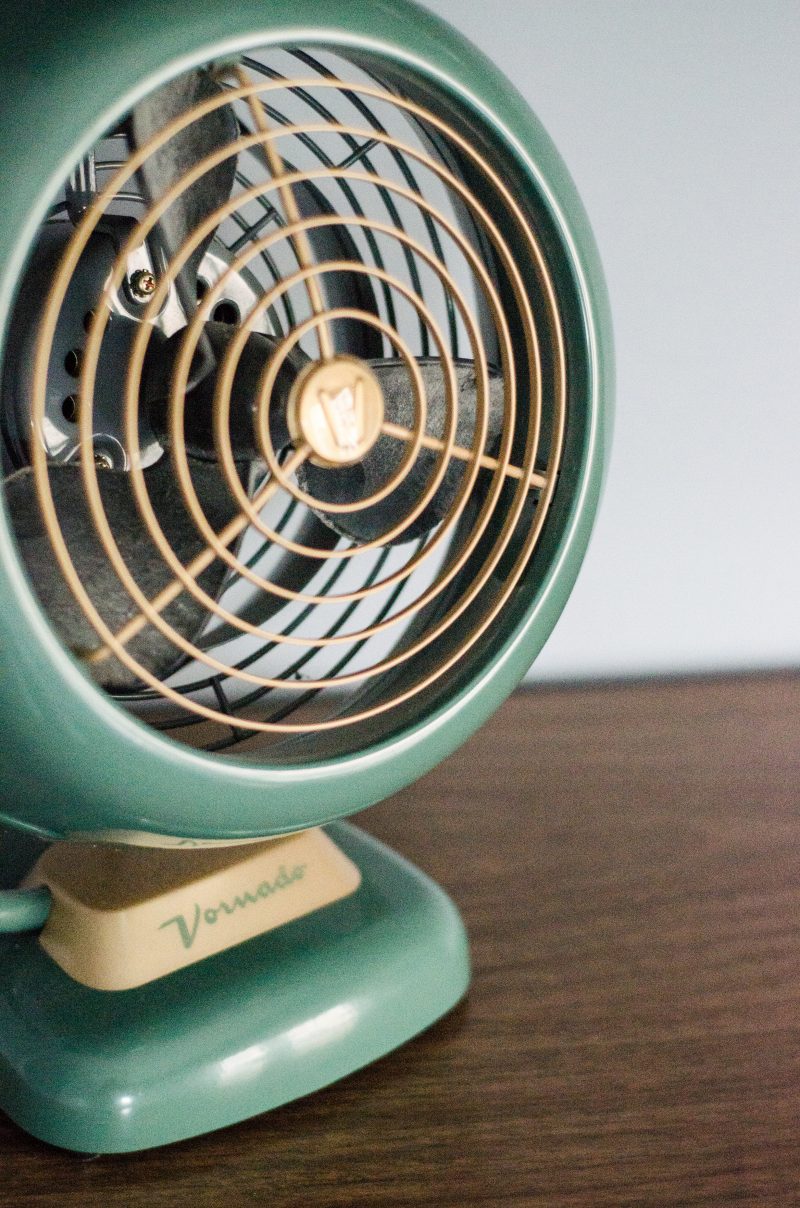 a fan.
Maybe it's because our bedroom is small, but it gets pretty stuffy, and fast. Given we can't just open a window 6 months out of the year (yay Chicago!), having a little fan on our dresser has been immensely helpful in getting the air circulating while also keeping us cool! Our bedroom is upstairs so it gets nice & toasty in there. This Vorando fan is a beast, and it's super cute too! Goes really well with our vintage dresser.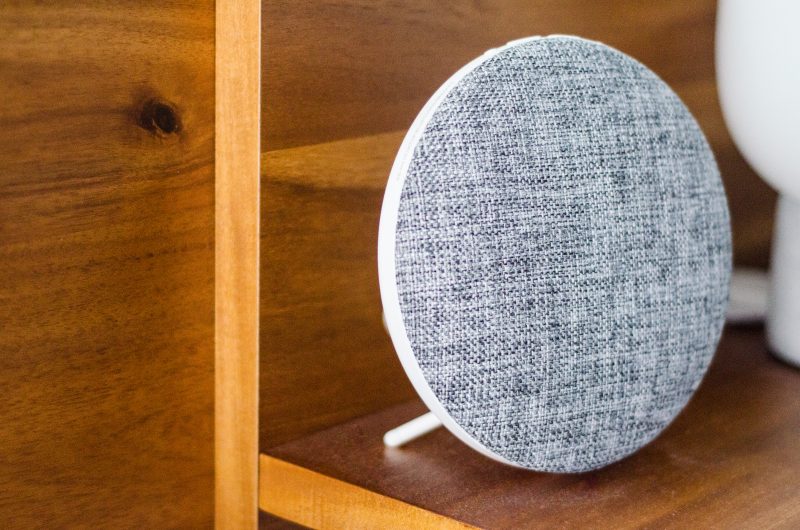 a mini speaker.
I'm notorious for just blasting music on my phone when I'm getting ready and/or cleaning up (which I do often because I'm a clean freak), and I've realized music is SO much better on a real speaker! HA. Only took me like 10 years to figure that out…although, I did used to have a boom box in my teen years. This one is small enough that it fits on our little nightstand, it has a clean look to it AND the sound is great.